Browsing Category "Racism"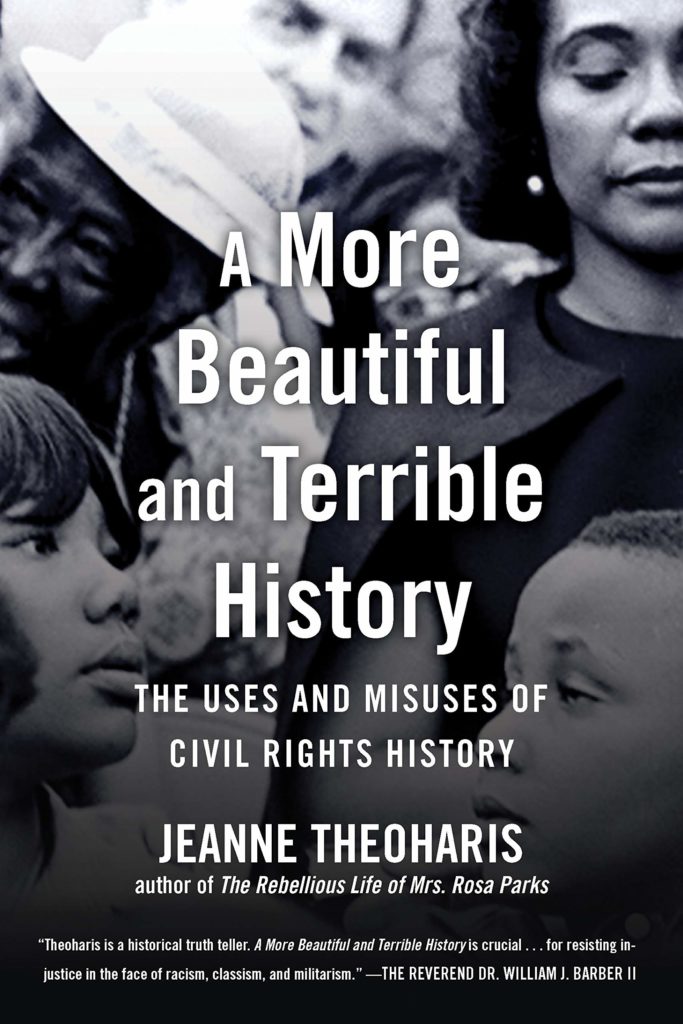 After reading Jeanne Theoharis' sobering op-ed in the New York Times, What King Said About Northern Liberalism, my CDL Waking Up to Whiteness group has selected for our next discussion Theoharis' A More Beautiful and Terrible History: The Uses and Misuses of Civil Rights History.
From the publisher: "The civil rights movement has become national legend, lauded by presidents from Reagan to Obama to Trump, as proof of the power of American democracy.
"This fable, featuring dreamy heroes and accidental heroines, has shuttered the movement firmly in the past, whitewashed the forces that stood in its way, and diminished its scope. And it is used perniciously in our own times to chastise present-day movements and obscure contemporary injustice.
"In A More Beautiful and Terrible History award-winning historian Jeanne Theoharis dissects this national myth-making, teasing apart the accepted stories to show them in a strikingly different light."
***
I expect this will not be an easy read, but I feel ready for it. How about you?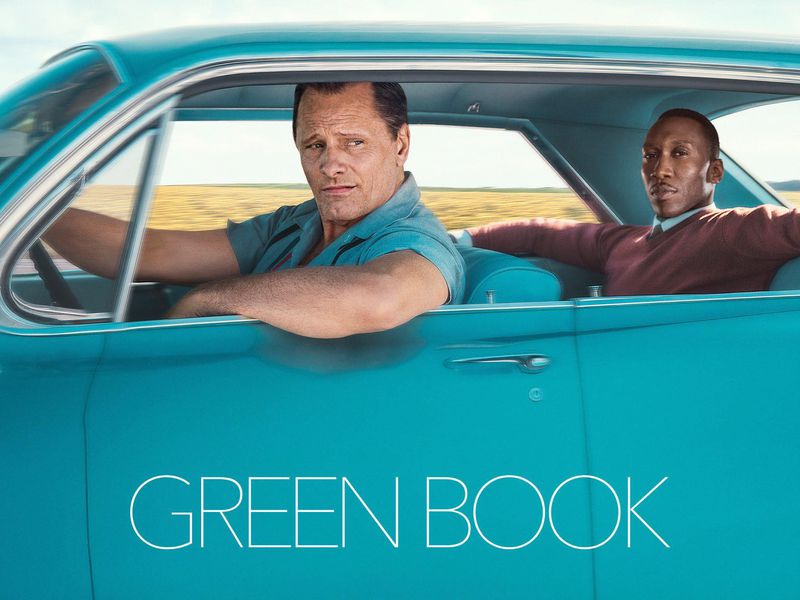 Yesterday the members of one of the Waking Up to Whiteness anti-racism groups I've working with went together to see Green Book, which I had thought would be difficult-to-watch-but-"good-for-me" — but which turned out to be NOT-difficult-to-watch (yet also not sugar-coated) and not just a "good experience" for me, but a WONDERFUL MOVIE for just about everyone!
Here's the synopsis, which is based on a TRUE story: "Dr. Don Shirley is a world-class African-American pianist who's about to embark on a concert tour in the Deep South in 1962. In need of a driver and protection, Shirley recruits Tony Lip, a tough-talking bouncer from an Italian-American neighborhood in the Bronx. Despite their differences, the two men soon develop an unexpected bond while confronting racism and danger in an era of segregation." 
AND it's got a Christmas-Eve ending!
GO SEE IT.
(Click here for the official trailer.)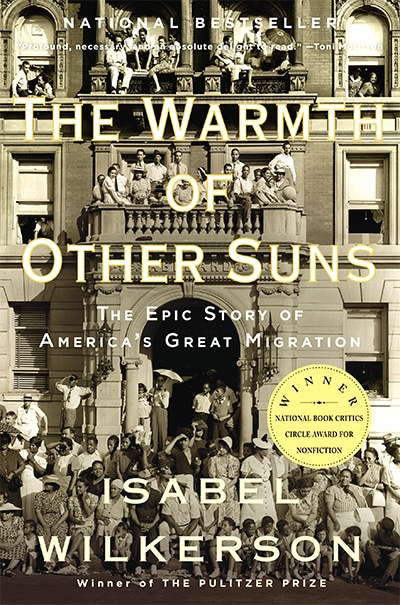 The next book my CDL "White Awake" discussion group will be reading is The Warmth of Other Suns: The Epic Story of America's Great Migration, by Isabel Wilkerson.
It got rave reviews when it came out in 2010, and it won tons of awards, including the National Book Critics' Circle Award for Nonfiction and the Pulitzer Prize.
But I didn't read it back then. I remember hearing it mentioned in favorable terms, but I really wasn't paying attention. Probably because I didn't think it had anything to do with me.
But that was then.
I'm a little more awake now.
***
Epigraph:
(taken from an early edition of Black Boy, by Richard Wright)
I was leaving the South
To fling myself into the unknown….
I was taking a part of the South
To transplant in alien soil,
To see if it could grow differently,
If it could drink of new and cool rains,
Bend in strange winds,
Respond to the warmth of other suns
And, perhaps, to bloom.
***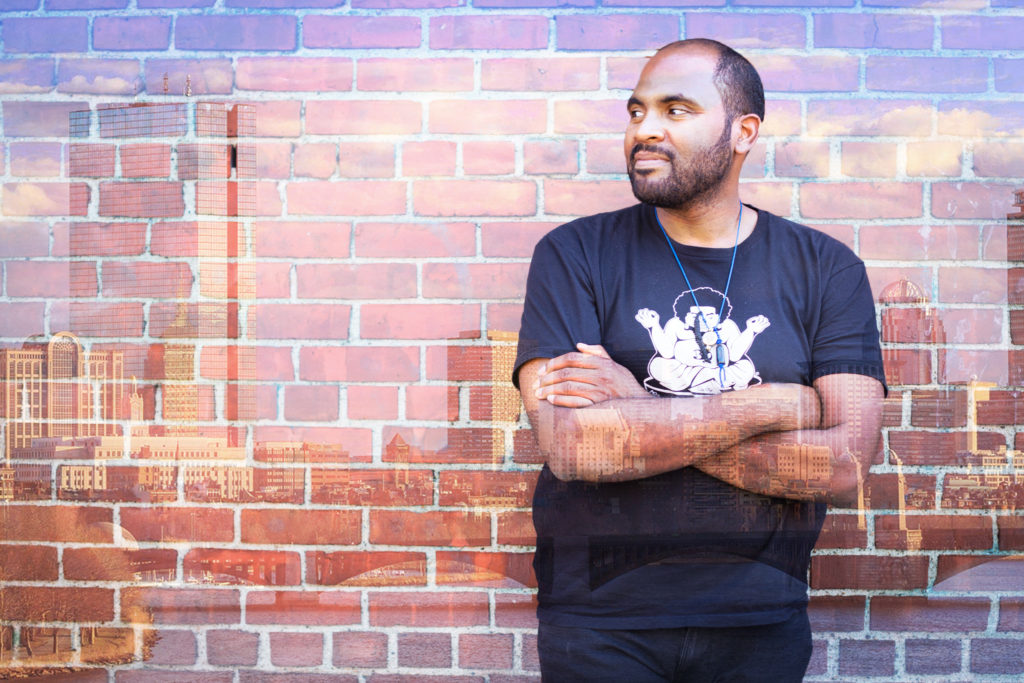 I've just signed up to attend a very unusual weekend course offered at the Barre Center for Buddhist Studies (BCBS). The title of the course is Satipattana in Dialogue with Suffering and Oppression and it's being taught by my mentor, Lila Kate Wheeler, and Lama Rod Owens (pictured above), co-author of Radical Dharma (which I've posted about here and here).
This is the course description:
Satipatthana means "foundations of mindfulness." As the Buddha originally taught this, mindfulness and clear comprehension are offered as the most helpful, liberating way to relate to four areas of experience: body, feeling tones, mind, and Dharmas or psychophysical patterns. Contemporary mindfulness, as widely practiced in many different engagements, tends to emphasize the internal or personal aspects of satipatthana.
Yet the Buddha's instructions ask that we practice 'externally' too. During this course we will present a traditional understanding of satipatthana, and place it in dialogue with challenges many of us face in our daily lives. Can satipatthana be a helpful, liberating way to relate to racism, class, ableism, patriarchy, sex, environmental violence, and body shame? How do we move toward freedom?
***
Doesn't sound like your typical "Four Foundations of Mindfulness" retreat, now does it!
Interested?
Think about taking the course with me!
BCBS is located in Barre, MA, near Boston. There are direct flights on Southwest from St. Louis to Boston, where you can get a shuttle that will take you to BCBS, which is out in the woods and is an AWESOME place to practice — even in December! The cost of the course with room and board is $327 (plus a donation to the teachers). Scholarships are available.
The course dates are: Thursday, Dec 6 (early evening) to Sunday, Dec 9 (mid-day).
Check it out!!!!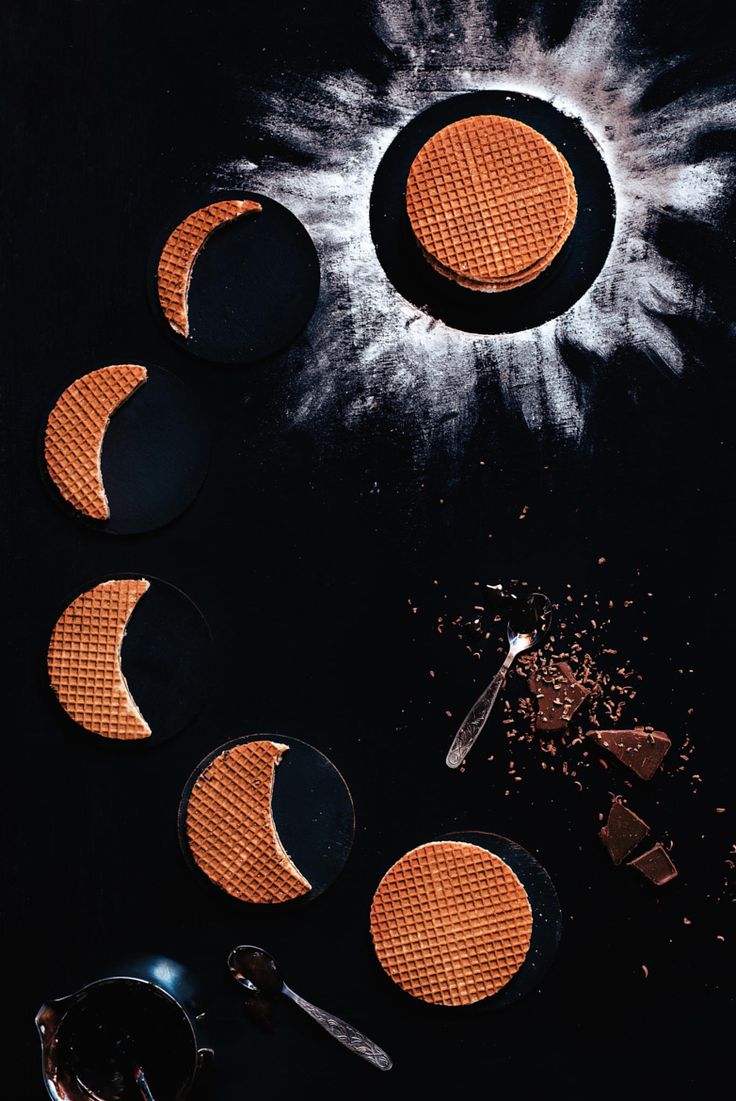 This is what I have learned from working with my dharma friends on Waking Up to Whiteness: It's necessary to recognize the reality of racism; it's important to want racism to end.
But it won't end until: "I'm not a racist," turns into: "I'm antiracist. Antiracism is one of my core values. My actions in the world are based on that."
In support of which, I offer this except from Stamped from the Beginning: The Definitive History of Racist Ideas in America, by Ibram X. Kendi:
"An antiracist America can only be guaranteed if principled antiracists are in power, and then antiracist policies become the law of the land, and then antiracist ideas become the common sense of the people, and then the antiracist common sense of the people holds those antiracist leaders and policies accountable.
"And that day is sure to come. No power lasts forever. There will come a time when Americans will realize that the only thing wrong with Black people is that they think something is wrong with Black people.
"There will come a time when racist ideas will no longer obstruct us from seeing the complete and utter abnormality of racial disparities. There will come a time when we will love humanity, when we will gain the courage to fight for an equitable society for our beloved humanity, knowing, intelligently, that when we fight for humanity, we are fighting for ourselves.
"There will come a time. Maybe, just maybe, that time is now." 
***
I am committed to that.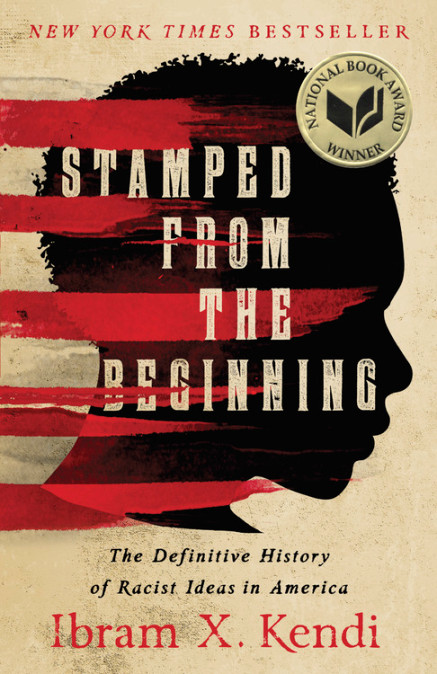 I've started reading the book my CDL White Awake buddies will be discussing next month — Stamped from the Beginning: The Definitive History of Racist Ideas in America, by Ibram X. Kendi — and I just want to say, in case anyone is confused about why I keep posting stuff about racism on this site: This is Dharma.
What do I mean?
Here is Gil Fronsdal's translation of the first line of the Dhammapada:
"All experience is preceded by mind, led by mind, made by mind."
And here's an excerpt from the preface of Stamped from the Beginning:
"Racist ideas have done their job on us. We have a hard time recognizing that racial discrimination is the sole cause of racial disparities in this country and in the world at large.
"I write we for a reason. When I began this book, with a heavy heart for Trayvon Martin and Rekia Boyd, I must confess that I held quite a few racist ideas. Even though I am an Africana studies historian and have tutored all my life in egalitarian space, I held racist notions of Black inferiority before researching and writing this book.
"Racist ideas are ideas. Anyone can produce them or consume them, as Stamped from the Beginning's interracial cast of producers and consumers show. Anyone–Whites, Latina/os, Blacks, Asians, Native Americans–anyone can express the idea that Black people are inferior, that something is wrong with Black people. Anyone can believe both racist and antiracist ideas, that certain things are wrong with Black people and other things are equal.
"Fooled by racist ideas, I did not fully realize that the only thing wrong with Black people is that we think something is wrong with Black people. I did not fully realize that the only thing extraordinary about White people is that they think something is extraordinary about White people.
"I am not saying all individuals who happen to identify as Black (or White or Latina/o or Asian or Native American) are equal in all ways. I am saying that there is nothing wrong with Black people as a group, or with any racial group. That is what it truly means to think as an antiracist: to think there is nothing wrong with Black people, to think that racial groups are equal."
***
Read the book. And think about it.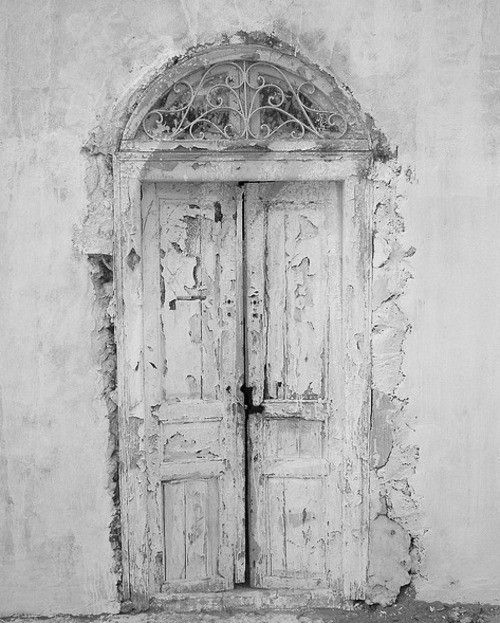 From In the Shadow of Statues: A White Southerner Confronts History, by Mitch Landrieu, which my CDL "White Awake" group will be discussing next month:
"Unlike the cursing anonymous voice on a telephone, or the menacing face, or the billy club that split John Lewis's head in Selma, Alabama at the Edmund Pettus Bridge in 1965, implicit bias is hard to see; implicit bias is a silent snake that slinks around in ways we don't notice.
"Questions gather at the threshold of transformative awareness. Whom do we sit with at lunch? Who are the kids we invite to our children's parties? Or look at for honors programs at school? Who do we think of as smart, with good moral fiber, God-loving and patriotic? To whom do we give the benefit of the doubt, and why? Who are the people we condemn most quickly?
"As questions multiply about the consequences of race, it forces you to look in the mirror and see yourself as you really are, not who you've been told you are, not who society has made you to be, and not the image you want others to perceive.
"That's when you start noticing things about yourself you never thought about before. The sight is not always pretty."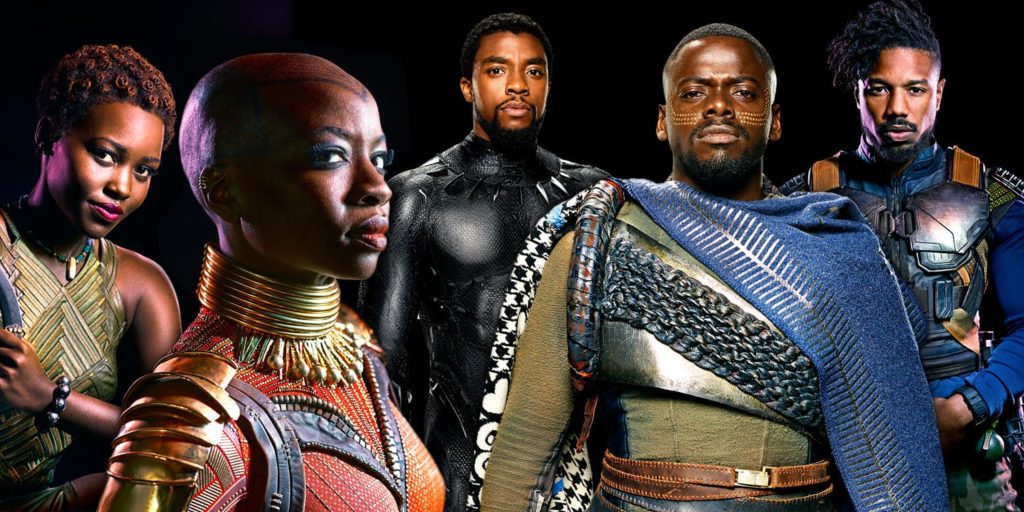 Last Monday, I posted about making a conscious effort to expand my reading habits to include more books written by and/or primarily about people of color. Then on Tuesday I had coffee with a group of friends who were talking about recent movies they'd seen and I realized how few of the movies I go to are about the world of anyone other than white people.
So I decided to break out of that habit and on Thursday, I went to see Black Panther! This is actually WAY outside my habit pattern, since I almost never watch sci-fi or adventure movies.
But I went because I'd already read quite a lot about the Black Panther movie — something I would not have done before waking up to my reading habits. Interestingly, even after reading all the great articles about what an important change this film represents, and what an impact it's already having on the African-Amerian community, it never occurred to me to actually go SEE it. (This is what happens when habits are so deeply embedded!)
Anyway, I did go to see it. And I enjoyed it. Not the "action-packed-adventure-super-hero" part particularly, but I did love the costumes and the hairdos and the face-paint! And I loved the strong female characters (especially those awesome palace guards!!!) But mostly I loved that I was spending time in a world that wasn't build around the way I see it.
Which was quite refreshing. I highly recommend it!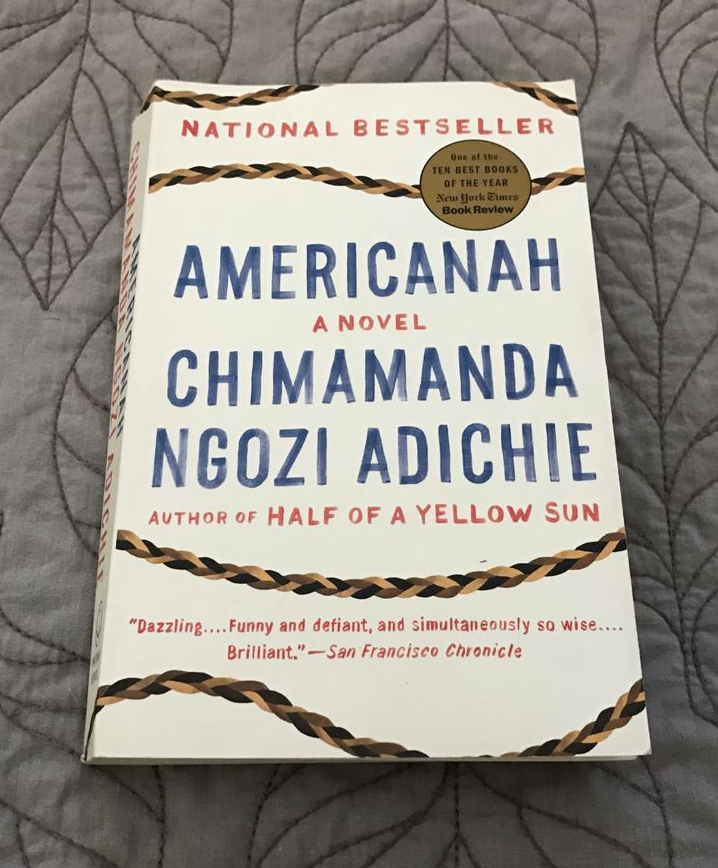 One of the (many) things that has changed in my life since participating in the Waking Up to Whiteness program (which I posted about here) is that I've started to notice how much of what I read is written by white people, about white people. Which is understandable — since I'm white. But so limiting!
Now I'm really making a conscious effort to break out of that pattern. To which end: I just started reading Americanah, by Chimamanda Ngozi Adichie.
I picked it because the New York Times recently listed it as one of "15 remarkable books by women that are shaping the way we read and write fiction in the 21st century."
(Asymmetry, by Lisa Halliday, which I just finished reading and posted about here, was also listed. Click here for the compete Times listing.)
In the past, I probably wouldn't have even noticed this novel. Which would have been a shame, because it's TERRIFIC!!!
Here's a sample from the first few pages:
"The man standing closest to her was eating an ice cream cone; she had always found it a little irresponsible, the eating of ice cream cones by grown-up American men, especially the eating of ice cream cones by grown-up American men in public. He turned to her and said, 'About time,' when the train finally creaked in, with the familiarity strangers adopt with each other after sharing in the disappointment of a public service. She smiled at him. The graying hair on the back of his head was swept forward, a comical arrangement to disguise his bald spot. He had to be an academic, but not in the humanities or he would be more self-conscious. A firm science like chemistry, maybe. Before, she would have said, 'I know,' that peculiar American expression that professed agreement rather than knowledge, and then she would have started a conversation with him, to see if he would say something she could use in her blog.
"People were flattered to be asked about themselves and if she said nothing after they spoke, it made them say more. They were conditioned to fill silences. If they asked what she did, she would say vaguely, 'I write a life-style blog,' because saying, 'I write an anonymous  blog called Raceteenth or Various Observations About American Blacks (Those Formerly Known as Negroes) by a Non-American Black' would make them uncomfortable.
"She had said it, though, a few times. Once to a dreadlocked white man who sat next to her on the train, his hair like old twine ropes that ended in a blond fuzz, his tattered shirt worn with enough piety to convince her that he was a social warrior and might make a good guest blogger. 'Race is totally overhyped these days, black people need to get over themselves, it's all about class now, the haves and the have-nots,' he told her evenly, and she used it as the opening sentence of a post titled 'Not All Dreadlocked White American Guys Are Down.'"
Not everything that is faced can be changed, but nothing can be changed until it is faced.
— James Baldwin