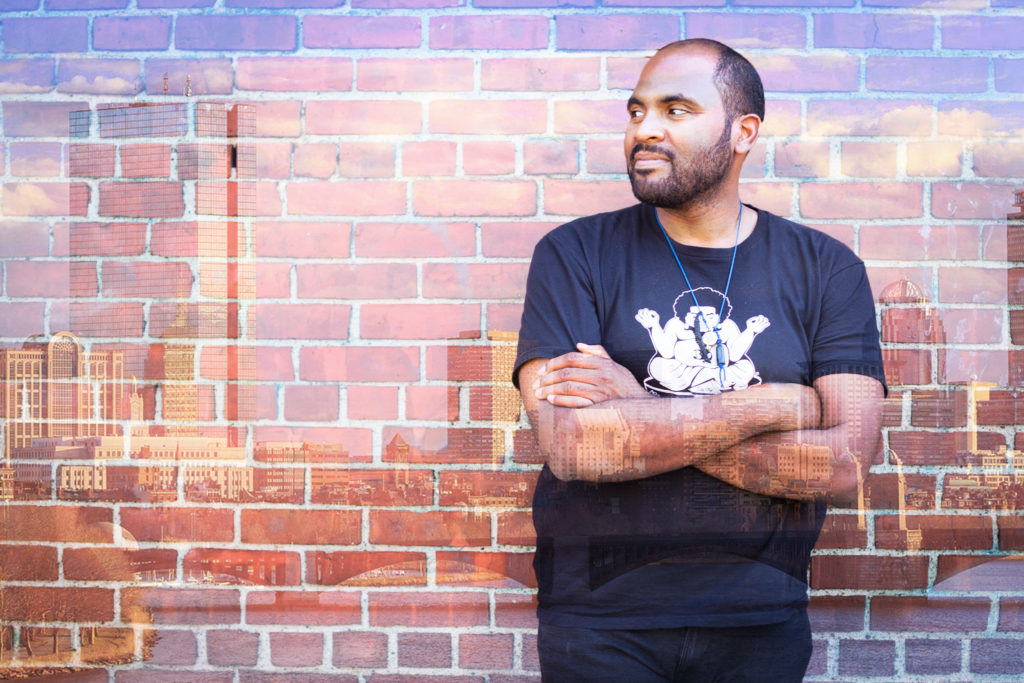 I've just signed up to attend a very unusual weekend course offered at the Barre Center for Buddhist Studies (BCBS). The title of the course is Satipattana in Dialogue with Suffering and Oppression and it's being taught by my mentor, Lila Kate Wheeler, and Lama Rod Owens (pictured above), co-author of Radical Dharma (which I've posted about here and here).
This is the course description:
Satipatthana means "foundations of mindfulness." As the Buddha originally taught this, mindfulness and clear comprehension are offered as the most helpful, liberating way to relate to four areas of experience: body, feeling tones, mind, and Dharmas or psychophysical patterns. Contemporary mindfulness, as widely practiced in many different engagements, tends to emphasize the internal or personal aspects of satipatthana.
Yet the Buddha's instructions ask that we practice 'externally' too. During this course we will present a traditional understanding of satipatthana, and place it in dialogue with challenges many of us face in our daily lives. Can satipatthana be a helpful, liberating way to relate to racism, class, ableism, patriarchy, sex, environmental violence, and body shame? How do we move toward freedom?
***
Doesn't sound like your typical "Four Foundations of Mindfulness" retreat, now does it!
Interested?
Think about taking the course with me!
BCBS is located in Barre, MA, near Boston. There are direct flights on Southwest from St. Louis to Boston, where you can get a shuttle that will take you to BCBS, which is out in the woods and is an AWESOME place to practice — even in December! The cost of the course with room and board is $327 (plus a donation to the teachers). Scholarships are available.
The course dates are: Thursday, Dec 6 (early evening) to Sunday, Dec 9 (mid-day).
Check it out!!!!