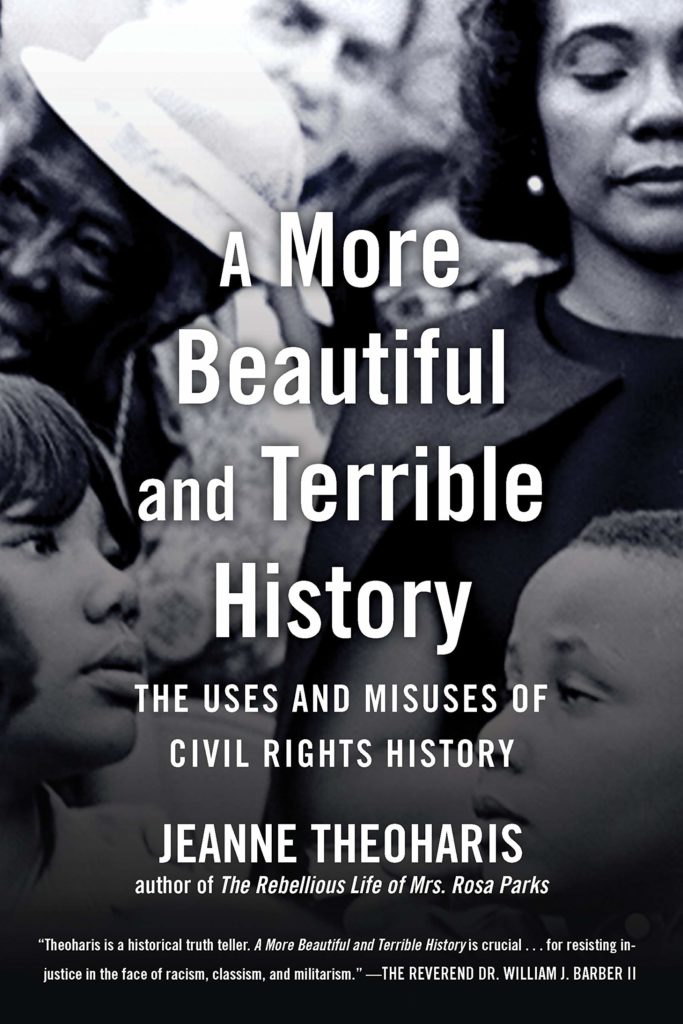 After reading Jeanne Theoharis' sobering op-ed in the New York Times, What King Said About Northern Liberalism, my CDL Waking Up to Whiteness group has selected for our next discussion Theoharis' A More Beautiful and Terrible History: The Uses and Misuses of Civil Rights History.
From the publisher: "The civil rights movement has become national legend, lauded by presidents from Reagan to Obama to Trump, as proof of the power of American democracy.
"This fable, featuring dreamy heroes and accidental heroines, has shuttered the movement firmly in the past, whitewashed the forces that stood in its way, and diminished its scope. And it is used perniciously in our own times to chastise present-day movements and obscure contemporary injustice.
"In A More Beautiful and Terrible History award-winning historian Jeanne Theoharis dissects this national myth-making, teasing apart the accepted stories to show them in a strikingly different light."
***
I expect this will not be an easy read, but I feel ready for it. How about you?