Articles by " Jan"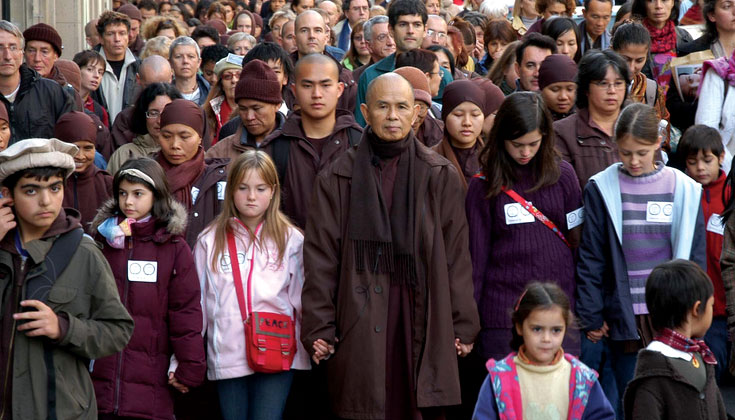 At Sunday Sangha yesterday Lingli spoke about Thich Nhat Hanh's well-known poem, Please Call Me By My True Names, and about the circumstances which brought him to write it. She also sent me the text she was referencing, which I offer here:
Please Call Me By My True Names
by Thich Nhat Hanh
"After the Vietnam War, many people wrote to us in Plum Village. We received hundreds of letters each week from the refugee camps in Singapore, Malaysia, Indonesia, Thailand, and the Philippines, hundreds each week. It was very painful to read them, but we had to be in contact. We tried our best to help, but the suffering was enormous, and sometimes we were discouraged. It is said that half the boat people fleeing Vietnam died in the ocean; only half arrived at the shores of Southeast Asia.
"There are many young girls, boat people, who were raped by sea pirates. Even though the United Nations and many countries tried to help the government of Thailand prevent that kind of piracy, sea pirates continued to inflict much suffering on the refugees. One day, we received a letter telling us about a young girl on a small boat who was raped by a Thai pirate.
"She was only twelve, and she jumped into the ocean and drowned herself.
"When you first learn of something like that, you get angry at the pirate. You naturally take the side of the girl. As you look more deeply you will see it differently. If you take the side of the little girl, then it is easy. You only have to take a gun and shoot the pirate. But we can't do that. In my meditation, I saw that if I had been born in the village of the pirate and raised in the same conditions as he was, I would now be the pirate. There is a great likelihood that I would become a pirate. I can't condemn myself so easily. In my meditation, I saw that many babies are born along the Gulf of Siam, hundreds every day, and if we educators, social workers, politicians, and others do not do something about the situation, in twenty-five years a number of them will become sea pirates. That is certain. If you or I were born today in those fishing villages, we might become sea pirates in twenty-five years. If you take a gun and shoot the pirate, you shoot all of us, because all of us are to some extent responsible for this state of affairs.
"After a long meditation, I wrote this poem. In it, there are three people: the twelve-year-old girl, the pirate, and me. Can we look at each other and recognize ourselves in each other? The title of the poem is Please Call Me by My True Names, because I have so many names. When I hear one of the of these names, I have to say, 'Yes.'"
Please Call Me by My True Names
Do not say that I'll depart tomorrow—
even today I am still arriving.
Look deeply: every second I am arriving
to be a bud on a Spring branch,
to be a tiny bird, with still-fragile wings,
learning to sing in my new nest,
to be a caterpillar in the heart of a flower,
to be a jewel hiding itself in a stone.
I still arrive, in order to laugh and to cry,
to fear and to hope,
the rhythm of my heart is the birth and death
of all that are alive.
I am the mayfly metamorphosing
on the surface of the river,
and I am the bird which, when Spring comes,
arrives in time to eat the mayfly.
I am the frog swimming happily
in the clear water of a pond,
and I am the grass-snake
that silently feeds itself on the frog.
I am the child in Uganda, all skin and bones,
my legs as thin as bamboo sticks.
And I am the arms merchant,
selling deadly weapons to Uganda.
I am the twelve-year-old girl,
refugee on a small boat,
who throws herself into the ocean
after being raped by a sea pirate.
And I am the pirate,
my heart not yet capable
of seeing and loving.
I am a member of the politburo,
with plenty of power in my hands.
And I am the man who has to pay his
"debt of blood" to my people
dying slowly in a forced labor camp.
My joy is like Spring, so warm
it makes flowers bloom all over the Earth.
My pain is like a river of tears,
so vast it fills the four oceans.
Please call me by my true names,
so I can hear all my cries and laughter at once,
so I can see that my joy and pain are one.
Please call me by my true names,
so I can wake up
and so the door of my heart can be left open,
the door of compassion.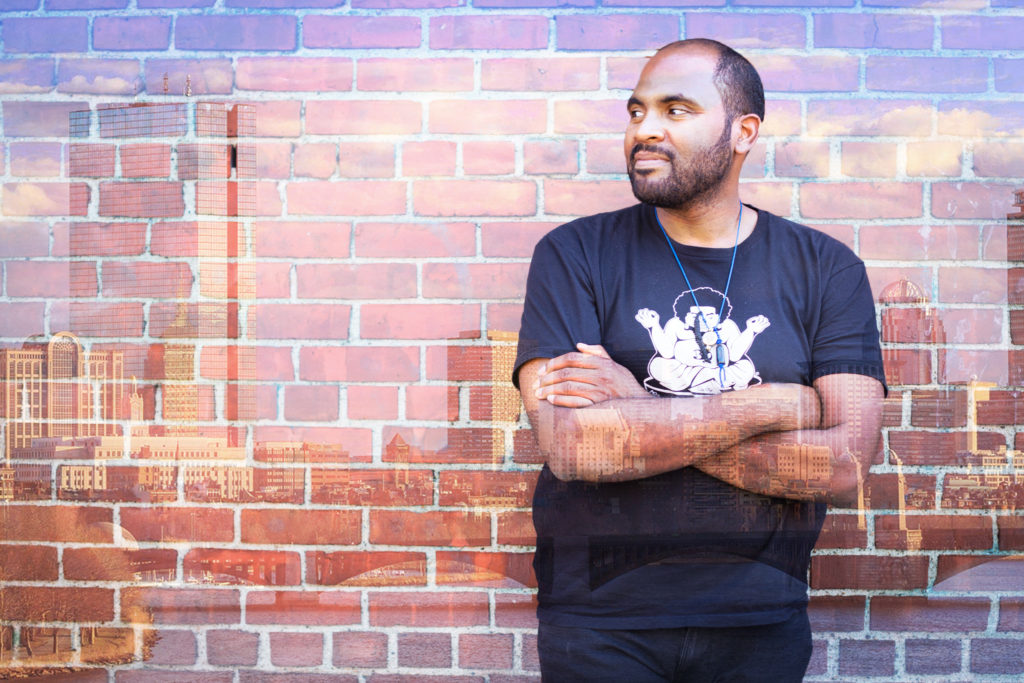 I've just signed up to attend a very unusual weekend course offered at the Barre Center for Buddhist Studies (BCBS). The title of the course is Satipattana in Dialogue with Suffering and Oppression and it's being taught by my mentor, Lila Kate Wheeler, and Lama Rod Owens (pictured above), co-author of Radical Dharma (which I've posted about here and here).
This is the course description:
Satipatthana means "foundations of mindfulness." As the Buddha originally taught this, mindfulness and clear comprehension are offered as the most helpful, liberating way to relate to four areas of experience: body, feeling tones, mind, and Dharmas or psychophysical patterns. Contemporary mindfulness, as widely practiced in many different engagements, tends to emphasize the internal or personal aspects of satipatthana.
Yet the Buddha's instructions ask that we practice 'externally' too. During this course we will present a traditional understanding of satipatthana, and place it in dialogue with challenges many of us face in our daily lives. Can satipatthana be a helpful, liberating way to relate to racism, class, ableism, patriarchy, sex, environmental violence, and body shame? How do we move toward freedom?
***
Doesn't sound like your typical "Four Foundations of Mindfulness" retreat, now does it!
Interested?
Think about taking the course with me!
BCBS is located in Barre, MA, near Boston. There are direct flights on Southwest from St. Louis to Boston, where you can get a shuttle that will take you to BCBS, which is out in the woods and is an AWESOME place to practice — even in December! The cost of the course with room and board is $327 (plus a donation to the teachers). Scholarships are available.
The course dates are: Thursday, Dec 6 (early evening) to Sunday, Dec 9 (mid-day).
Check it out!!!!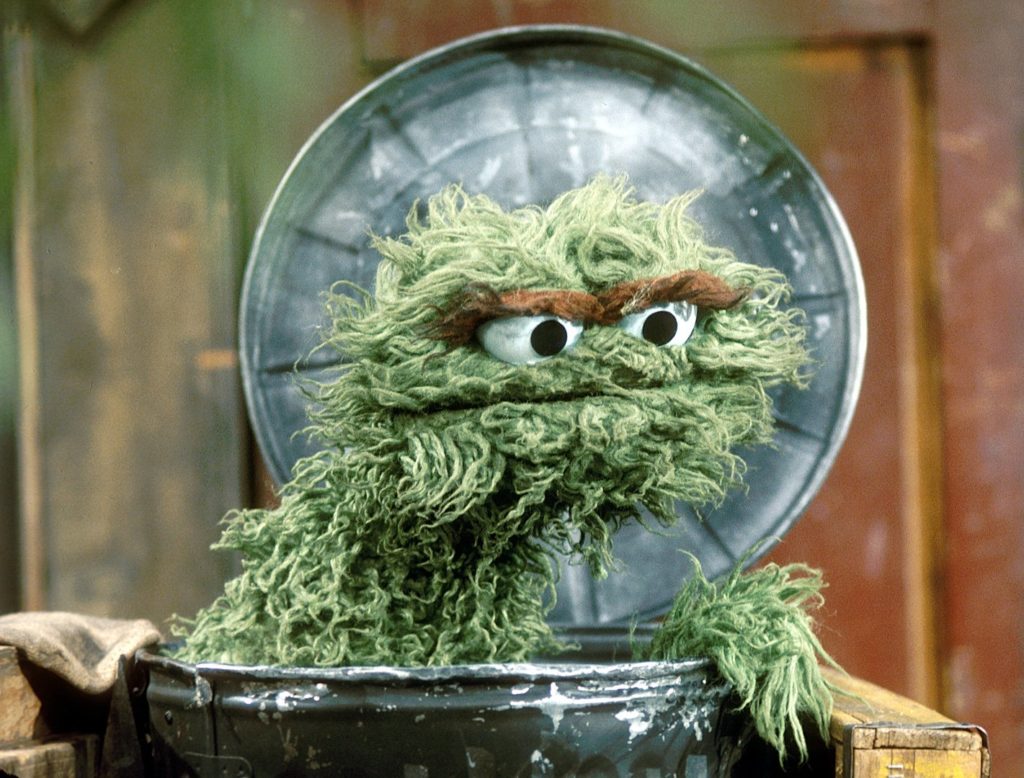 There's another really wonderful talk by Ajahn Sucitto — The Skill of Thinking: Allowing the Heart to Speak — which I listened to before going on retreat last month, and which has stayed with me so vividly that since then, whenever I find myself thinking something that I think I shouldn't think, I immediately hear Sucitto's voice in my head:
"Ah, yes, that's just the latent tendency for ill-will…..there it is….the sign of the irritable….the sign to turn sour….catch it now….catch it now and speak it (to yourself)…there's something sour, something bitter….speak it, punch it up, it's bitter, it's prickly….speak it, witness it, speak it…just to get the perception of it, the felt-ness, the cabby, the embittered….and then, ah yes that's it — beautifully done, yes, you've done that really well, congratulation — OK now, we can all go home…."
Sucitto explains:
"We're owning the pain and speaking it… Just the act of speaking it gives you that millimeter of space. Once you've got that millimeter of space, something in your heart is no longer welding onto that and pushing it along…..
"It's only when you can speak the truth that you can come to silence…."
"If you don't speak it, you become it…
"Spaciousness is relationship is not that you HAVE a lot of space, it's that you are BEING spacious…
"If you want space, that means you are actually wanting to disconnect. To be spacious is to be in the presence of. With a non-intrusive, non-aggressive, non-domineering attitude. It's open.
"This is really courageous and beautiful because it's so precarious. We just do not know what's going to happen, what we're going to do, what we're going to feel.
"But one thing you do know: if you don't do that — you are going to suffer."
***
I could go on. But really, you just have to hear Sucitto giving voice to those grumpy, crabby, prickly, I-can't-believe-I-have-to-be-with-all-these-stupid-people thoughts! Seriously. Listen to this talk.
As Much As You Can
by C.P. Cavafy (translation by Kelley/Sherrard)
And if you can't shape your life the way you want,
at least try as much as you can
not to degrade it
by too much contact with the world,
by too much activity and talk.
Try not to degrade it by dragging it along,
taking it around and exposing it so often
to the daily silliness
of social events and parties,
until it comes to seem a boring hanger-on.
Telemachus' Detachment
by Louis Glück
When I was a child looking
at my parents' lives, you know
what I thought? I thought
heartbreaking. Now I think
heartbreaking, but also
insane. Also
very funny.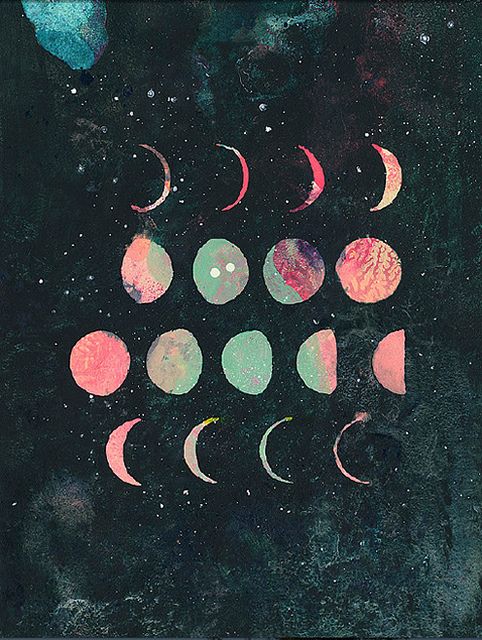 A shout-out today for my friend Betsy who turned me on to this beautiful offering from the Forest Sangha: Reflections on the Dhammmapada, which (if you subscribe) will arise in your email on each new and full moon.
Here is yesterday's
New Moon Reflection:
No More Thorns
If you walk the path
you will arrive at the end of suffering.
Having beheld this myself,
I proclaim the Way
which removes all thorns.
— Dhammapada v. 275
(from A Dhammapada for Contemplation, 2nd edition, Aruna Publications, 2006)
"It is not necessary to move through life perpetually afraid of being skewered by the barbs of painful human interaction. All beings, including the Buddha himself, are subject to the eight worldly winds: praise and blame, gain and loss, pleasure and pain, honor and insignificance.
"However, awakened beings are so completely transparent, so completely free from resistance, that they are always able to accord with it. They live unobstructed in their relationship with everything and everybody. Having walked the path to its end, they know beyond all doubt that to cling is to suffer. Wisdom shows them how to hold to life without creating pain, without spoiling it."
***
The Forest Sangha represents the
International Monasteries in the Therevada Buddhist Tradition of Ajahn Chah.
To receive these fortnightly Reflections, click here.
To view earlier Reflections, click here.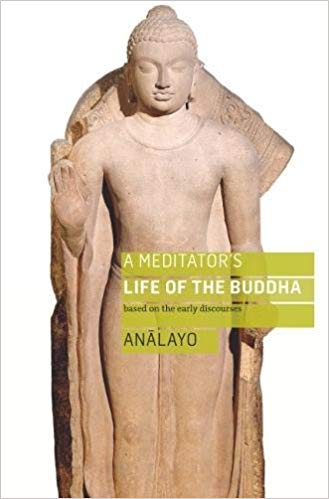 Tomorrow, I'll be "attending" a day-long retreat led by Bhikkhu Analyao (!) — which will be at Spirit Rock — but they're live-streaming it, so if you sign up here, you can attend on-line for FREE!!!
(It's from 11:30 am to 7:00 pm St. Louis time. But I think if you register before it starts, you'll have access to the recorded video for a couple of weeks.)
According to the Spirit Rock website: "During this day, Bhikkhu Analayo will read and comment on excerpts from his recent book, A Meditators Life of the Buddha, followed by guided meditation instructions.
"The instructions are aimed at experienced practitioners and presuppose meditative expertise as well as readiness to face our own mortality, as one of the teachings will be on recollection of death. Participants are encouraged to read A Meditator's Life of the Buddha prior to the retreat [available as a FREE pdf here]."
***
I've just about finished the book, which I really like. (It's a LOT less academic than most of his previous books.) Here's what Jack Kornfield says in the Introduction:
A common misunderstanding found in modern mindfulness teachings is that by simply observing experience with mindfulness all will be transformed. But there is more to mindfulness than this. 
The wisdom in this book helps us to realize that wise mindfulness recognizes what is present, and then guides us from unwholesome to wholesome states. We can learn to see clearly and then, in response, tend, direct, refine, and transform our own mind.
Developing a mind and heart suffused with wisdom and metta allows us to live with freedom wherever we are. Bhikkhu Analayo shows us how the Buddha embodied this spirit, ever responsive to those around him. There is an immediacy, decorum, grace, open-handedness, and profound compassion in his tending of all he touched. We are invited to bring these same qualities alive in our own Dharma life.
Read this book slowly.
Savour it and let it sink in.
Make it a manual of practice….
May the teachings, stories, and practices here bring you the blessings of the Buddha.
***
Sadhu. Sadhu. Sadhu.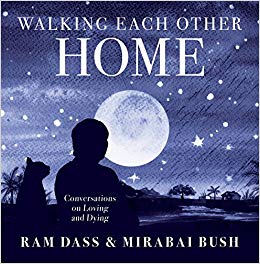 Walking Each Other Home: Conversations on Loving and Dying by Ram Dass and Mirabai Bush is now available!!! It's such a beautiful little book. And quite intimate. Mirabai recorded the audio version — so of course I ordered it — although I don't even own a CD player!
Here's a sample: If I'm going to die, the best way to prepare is to quiet my mind and open my heart. If I'm going to live, the best way to prepare is to quiet my mind and open my heart.
*** That's always the best. ***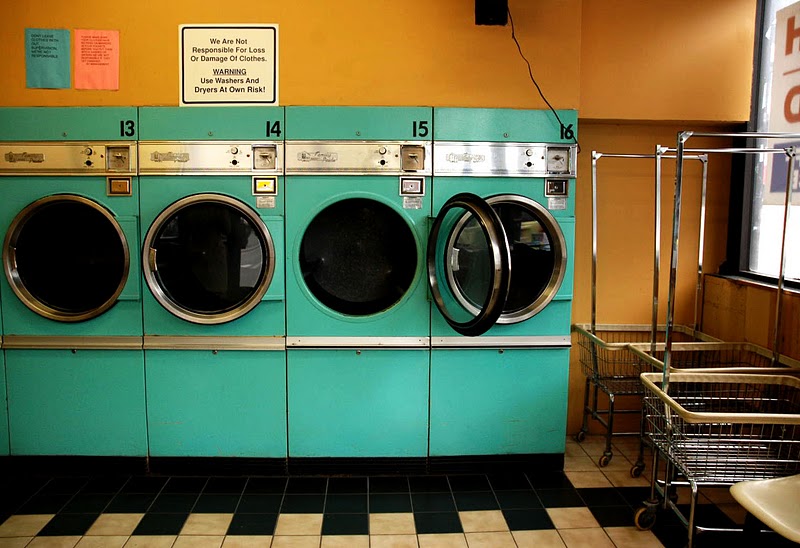 For those who have not yet seen the announcement published Aug 27 in Tricycle magazine:
Against the Stream Closes Doors as Investigation Finds Misconduct by Founder Noah Levine
Following a months-long investigation into allegations of sexual misconduct, the Against the Stream Meditation Society (ATS) has removed its founder, Noah Levine, from their board of directors and from his teaching responsibilities, the organization said in a statement sent out on August 25. As a result of the investigation and the controversy surrounding it, the California-based ATS said it will also be closing its meditation centers.
While the independent investigation, conducted by attorney Roberta Yang at the request of ATS, did not determine if Levine had committed any criminal offenses, it did find that Levine likely broke ATS rules—specifically "the Third Precept of the Teacher's Code of Ethics, namely, 'to avoid creating harm through sexuality,'" the statement says. [click here to read the full announcement]
***
Noah was a very popular "new generation" teacher in the Western Insight tradition. I sat with him several times in Yucca Valley, at retreats led by Jack Kornfield, and I liked him a lot. So this news disappoints me tremendously.
But I am glad, since this is the situation, that it has come to light and is being taken seriously. With urgency. And with real consequences. (The LA police department has also opened an investigation.)
No one is immune.
May we continue to hold each other accountable.
And with compassion.
May all beings be free from suffering.
And the causes of suffering.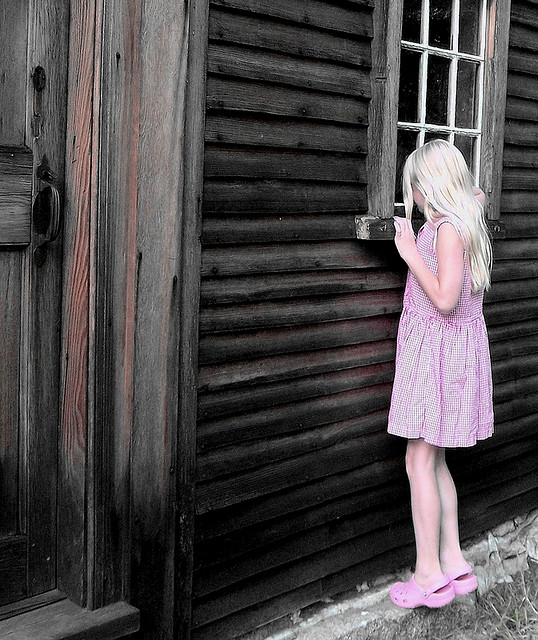 I'm back now from the Concentration retreat, which was VERY. VERY. INTERESTING.
I wish you could all have been there. At least I can give you a peek:
In one of my favorite talks from the retreat — the "Enjoyment" talk — Sally Armstrong references Ajahn Sucitto's lovely little book, Samadhi is Pure Enjoyment.
Here's a link to the talk: Developing a Skillful Relationship to Happiness.
And here's an excerpt from the book:
"…The idea of focusing is to settle, to focus in a way in which you feel settled and easy, not confused or sleepy. That's the only point where you'll experience a steady breath. This is really where your awareness can settle. Which means that it's a matter of attitude as well as a physical point.
"Then you'll find yourself settling in. You'll begin to experience some kind of sign — the quality of openness without attachment has a characteristic feel, such as brightness. Listen in to that (if it's something you experience through listening) as if you're listening to the listening. If it's tactile, feel it. If it has an emotional base, resonate with it.
"It is beautiful. Notice the beauty. What is this beauty? It's where the mind feels gently delighted and uplifted. This is rapture — the threshold of samadhi….
"We can't hold this beauty of rapture. A relationship to beauty is something akin to devotion. We don't hold it; we're aware of it in a way that's both gladdened and respectful. We have to give ourselves to it. Of course, this is something we're not used to; it's something that requires trust.
"Trust your body first of all. The body is something that can be trusted much more than the mind. As one learns to trust, one learns to receive the blessings of what is good and conducive to the heart's welfare. This brings joy….
"I think of 'enjoyment' as 'receiving joy'; and samadhi as the art of refined enjoyment. It is the careful collecting of oneself into the joy of the present moment.
"Joyfulness means there's no fear, no tension, no 'ought to'. There isn't anything we have to do about ti. So there is stillness. It's just this."