Articles by " Jan"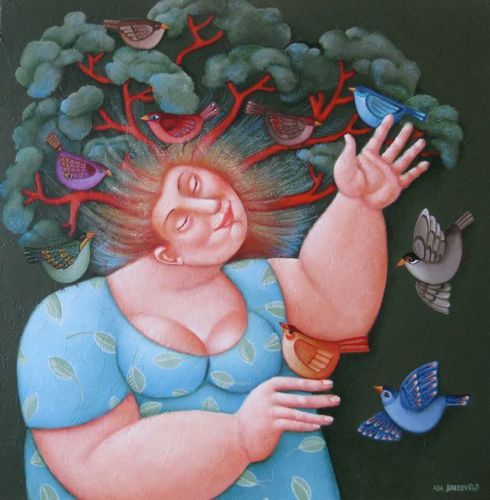 Brevity
by Mark Nepo
When someone says, "Get to the point,"
I stop talking. It was Mumon in China in
the summer of 1228 who said, "to test real
gold you must see it through fire." So we
must walk what matters through fire. And
there is no bevity in what we learn from
fire. Or in retrieving what is worth sharing.
Or in what we bring up from the deep like
the pearl diver who painfully tells of the
shell that cut his hand as he scooped the
pearl and how his blood blossomed
underwater like a red net he keeps
dreaming of.
Life meanders to insure we are listen-
ing. Take the birder I met who tells me
of the blackpoll warbler who weighs as
much as a ball point pen, who migrates
every year from Nova Scotia to Venezuela,
pumping its tiny wings for 90 hours without
rest, without food, without touching down,
because the water will cause its wings to sleep
and it will die. The point, to keep winging.
The thrill of the birder makes me go home
and sit very still for a long time till the finch
I know thinks I'm a pole. I open my palm and
wait. It takes forty minutes but she hops into
my hand. I am stunned. She feels like a warm
breeze. I can feel her tiny heart, so fast it stops
my mind. She is soft and uncontainable. My
own heart starts to beat faster. Both of us–
so soft, so necessary, beyond any point.
She flies from my hand as she must–
leaving me bereft of all knowing,
just slightly aglow.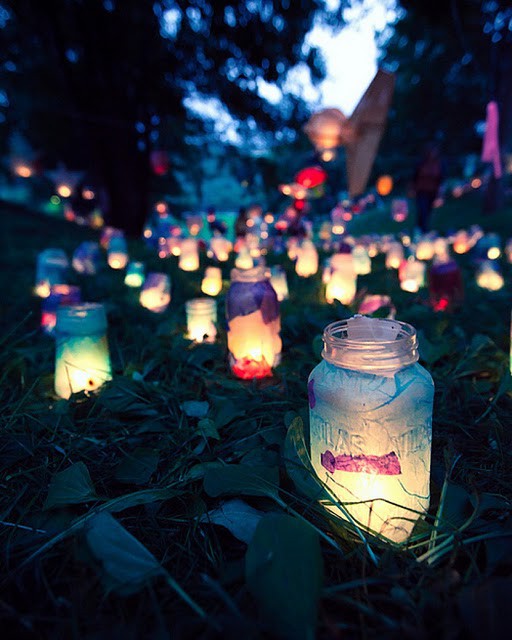 I listend to another beautiful talk last night, this one by Guy Armstrong. The title is Transcendent Dependent Origination and in it Guy tells a great story about when he was a monk in Burma having a very difficult time. He says that finally, in desperation, he turned to a photo of the Dalai Lama, and asked him for help. Immediately he heard these words (in his head) spoken in the Dalai Lama's voice:
"Stay cheerful, optimistic and confident. A positive attitude is the best support."
Then nothing more. Guy felt he had received a transmission from His Holiness, so he really tried to take the message to heart.
"Unfortunately there were times when I couldn't remember what cheerful felt like," Guy says, "but when I could, and I could bring that into my mind, it really lifted my spirits and inspired me to go back and practice again.
"This is the role of joy in the practice. When we have a channel to it, a reliable access to it, it becomes a tremendous ally for us when times are difficult." As an example, Guy talks about the joy of being surrounded by the beauty of nature. "I encourage you to take advantage of that," he says, "and really open to the beauty. This is not foreign to the path. This is not to antithetical to the path."
He then quotes Ajahn Sumedho: "Sometimes in Therevada Buddhism one gets the impression that you shouldn't enjoy beauty. If you see a beautiful flower, you should contemplate its decay. Or if you see a beautiful woman, you should contemplate her as a rotting corpse. That's a good reflection on anicca (everything is impermanent), dukkha (everything is imperfect), and anatta (everything is impersonal), but it can leave the impression that beauty is only to be reflected on in terms of these three characteristics, rather than in terms of the experience of beauty. This is the joy of mudita: being able to appreciate the joy of beauty in the things around us."
Guy continues, "So be open to beauty. Let that joy come in and lift us up. It's intrinsic in the nature of things. When you tune into the way things are, there is joy there.
"I often tune into the way light strikes things. Whether indoors or outdoors, there's a brightness, there's a brilliance, there's a radiance in light that reminds me of that joy and that beauty."
***
I LOVE that. I'm going to try it!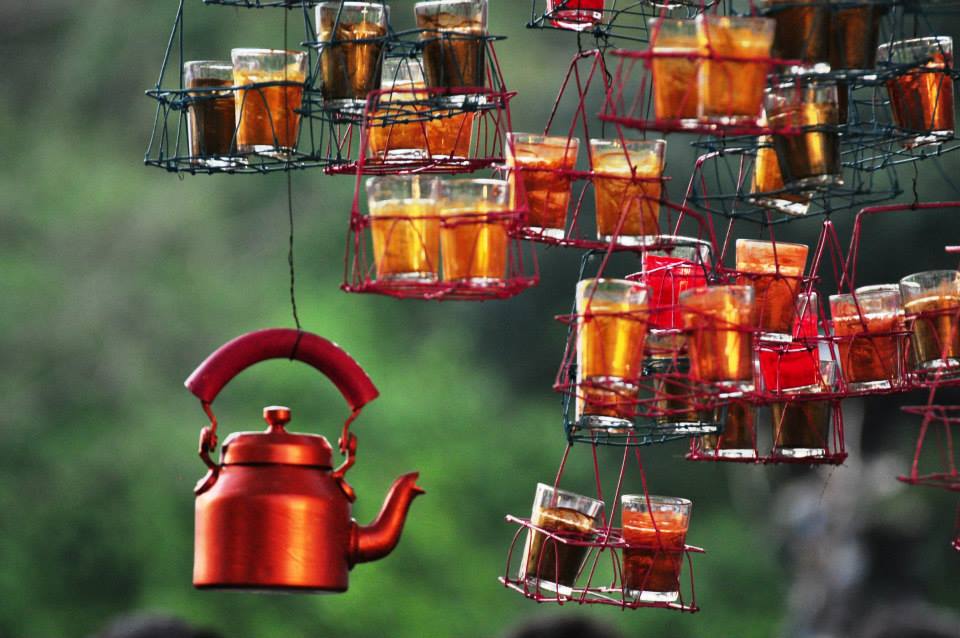 I listened to a great talk last night by Jack Kornfield, given at the Fall Insight Retreat that's going on right now at Spirit Rock. The title of the talk is Liberation and Mindfulness and in it he touches on the nature of consciousness and liberation in ways that I don't think I've heard from him before.
Of course he does repeat many of his favorite quotes and tells several of his more familiar stories, but he also talks about three levels of mindfulness — Mindfulness of Content, Mindfulness of Process, and Mindfulness of Consciousness — which is definitely different language than I've heard him use.
The teachings, of course, are not different. But now Jack seems freer to talk about consciousness — extraordinary states of consciousness, especially — and to speak more directly about the experience of liberation. (Or maybe it's just that now I'm more able to hear what he's been saying all along.)
Listen and see for yourself. As Jack quotes at the end of the talk:
Put down the weight of your aloneness and ease into
the conversation. The kettle is singing
even as it pours you a drink, the cooking pots
have left their arrogant aloofness and
seen the good in you at last. All the birds
and creatures of the world are unutterably
themselves. Everything is waiting for you.
— from Everything is Waiting for You, by David Whyte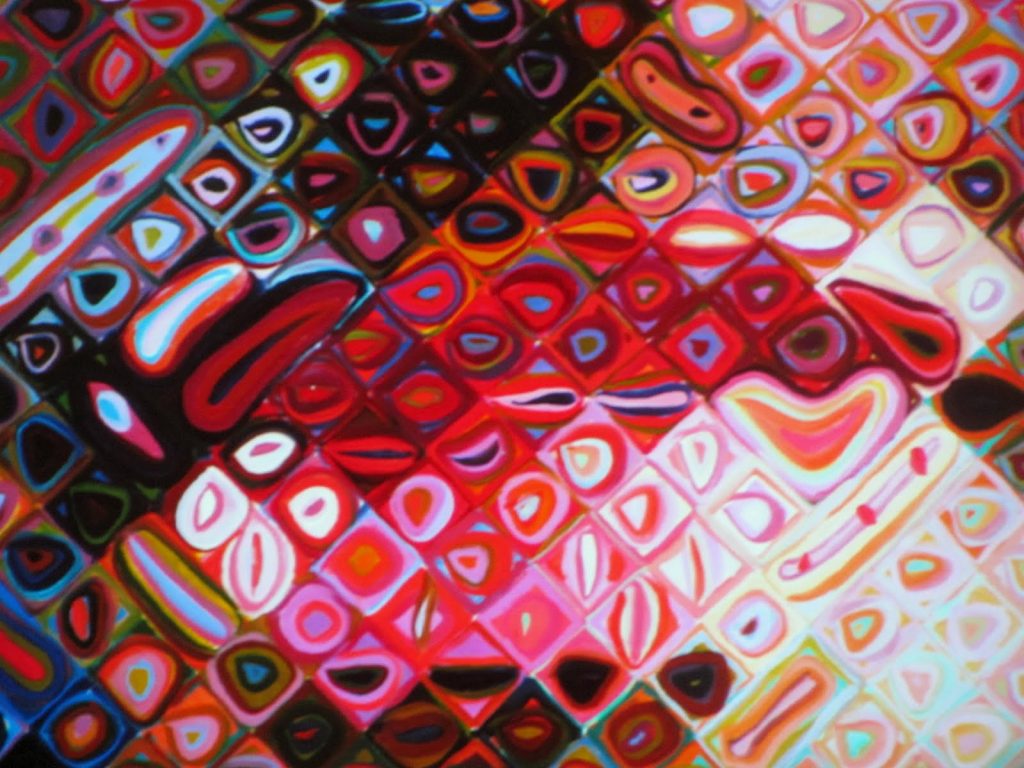 I've just finished reading Charles Johnson's amazing novel, Middle Passage, and my mind is so blown that I think I might just go back and read it again!
(Who is the "I" that didn't want to read it? Who is the "I" that's reading it now?)
Here's a sample passage (spoken by the narrator after comforting survivors of the devastating mutiny on the slave ship, Republic):
"If you had known me in Makanda or New Orleans, you would have known that I doubted whether I truly had anything of value to offer to others. Obviously, my master thought I did not. Once in Illinois when I felt jealous of Jackson's chumminess with him and wanted to get on his good side, I asked, 'Sir, what do you think I can do for others?' Peering up from under his brow at me, wearing a pair of Ben Franklin wire-frame spectacles, he replied, 'Yes, that is the question, Rutherford. What can you do?' It made me feel as if everything of value lay outside me. Beyond. It fueled my urge to steal things others were 'experiencing.' Believe me, I was a parasite to the core. I poached watches from Chandler's bureau and biscuits from his kitchen; I pirated from Jackson's trousers the change he made selling vegetables from his own garden; I listened to everyone and took notes: I was open, like a hingeless door, to everything.
"And to comfort the weary on the Republic I peered deep into memory and called forth all that had ever given me solace, scraps and rags of language too, for in myself I found nothing I could rightly call Rutherford Calhoun, only pieces and fragments of all the people who had touched me, all the places I had seen, all the homes I had broken into.
"The 'I' that I was, was a mosaic of many countries, a patchwork of others and objects stretching backward to perhaps the beginning of time. What I felt, seeing this, was indebtedness. What I felt, plainly, was a transmission to those on deck of all I had pilfered, as though I was but a conduit or window through which my pillage and booty of 'experience' passed. And momentarily the injured were calmed, not by the lie — they weren't naive, you know — but by the urgent belief they heard in my voice, and soon enough I came to desperately believe in it myself, for them I believed we would reach home, and even I was more peaceful as I went wearily back to help Cringle at the helm."
***
(The image above is a detail from a portrait by Chuck Close. Shrink it — or stand WAY back — and look again.)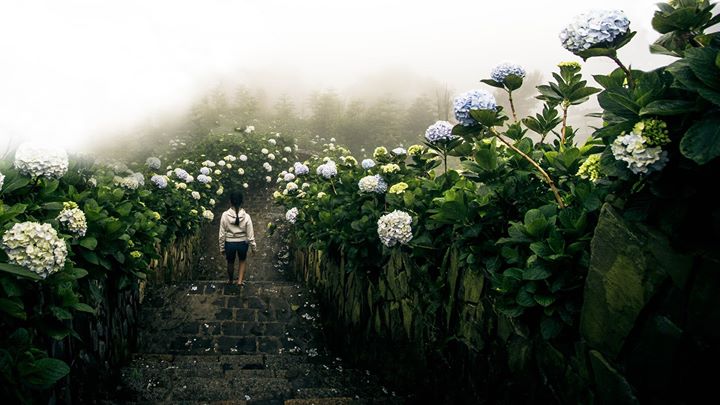 It & Co.
by Tracy K. Smith
We are a part of It. Not guests.
Is It us, or what contains us?
How can It be anything but an idea,
Something teetering on the spine
Of the number i? It is elegant
But coy. It avoids the blunt ends
Of our fingers as we point. We
Have gone looking for It everywhere:
In Bibles and bandwidth, blooming
Like a wound from the ocean floor.
Still, It resists the matter of false vs. real.
Unconvinced by our zeal, It is un-
Appeasable. It is like some novels:
Vast and unreadable.
***
(I would add: And yet, It is experienceable.)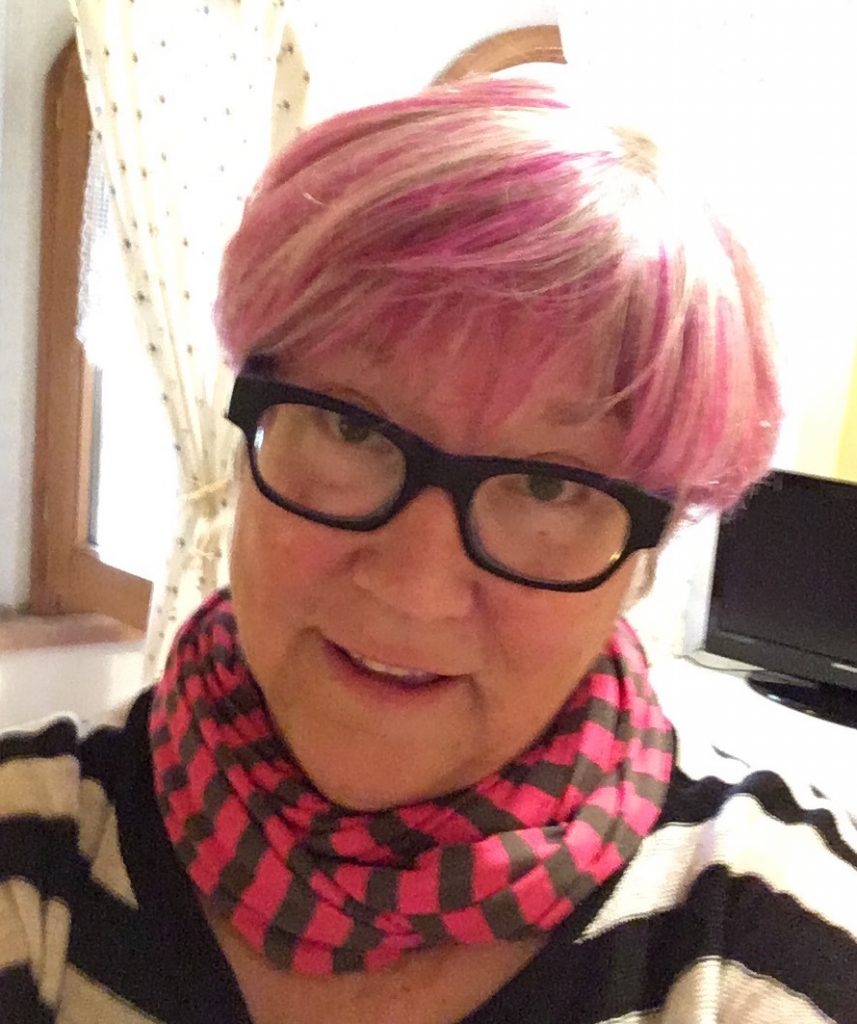 *** INTRODUCING: MONTHLY MINDFULNESS ***
Beginning Nov 5, I will be offering Instructions in Mindfulness Meditation on the first Sunday of every month, from 1:30 pm to 2:30 pm, at Solar Yoga, 6002 Pershing, 63112.
The class is suitable for beginners as well as anyone who'd like personalized guidance in mindfulness meditation.
This is a drop-in class. It is offered on a donation (dana) basis. No need to register. 
*** My credentials: I have practiced Mindfulness/Insight meditation since 1998 with many, many teachers including Jack Kornfield, Joseph Goldstein, and Sharon Salzberg. I have sat more than 400 retreat nights, including one- and two-month retreats in the U.S., South Africa, and Burma. I am also a graduate of the Dedicated Practitioner and Community Dharma Leader training programs at Spirit Rock. My primary teacher is Phillip Moffitt. ***
For more information, email Jan at janrosamond@me.com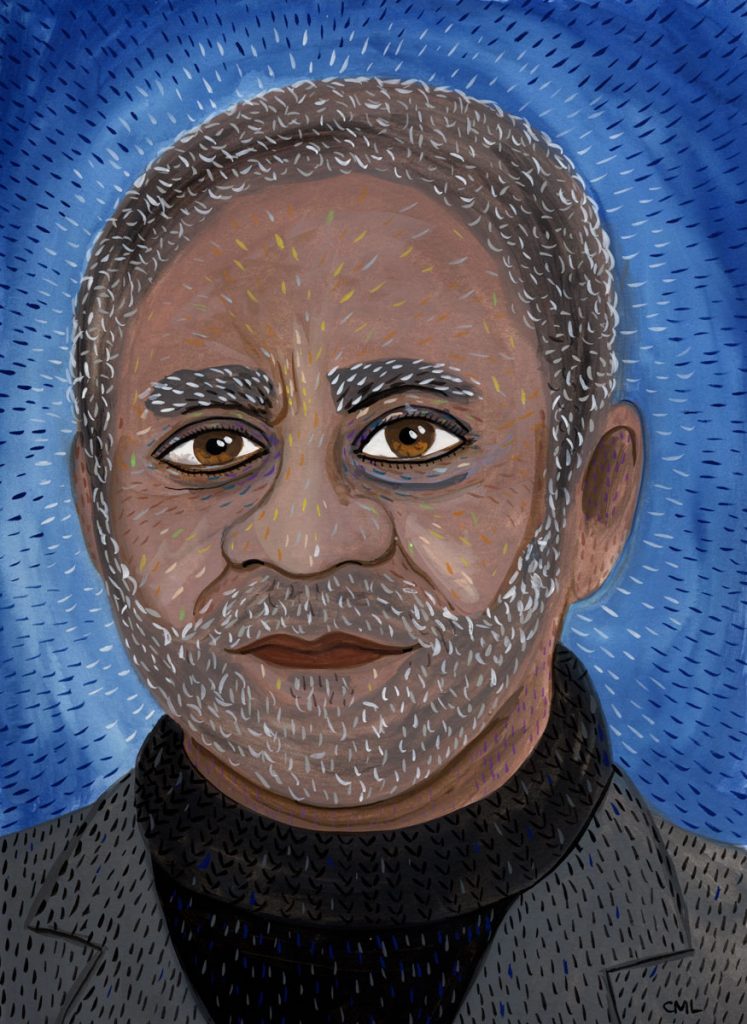 …and: Charles Johnson is a GENIUS. (He did win a MacArthur "Genius" award, after all.)
So, OK, most of you know that I did NOT want to read his award-winning novel, Middle Passage. (I posted about that here.) The book is about a slave ship and its voyage from Africa to America — and I just did not want to have to deal with that.
But the fact that I was avoiding it was the reason I knew I had to read it.
So I am.
And I am SO glad. Because it is FABULOUS.
Here's an excerpt:
(The narrator is a freed slave from Illinois, who has moved to New Orleans and become a petty thief.)
How I fell into this life of living off others, of being a social parasite, is a long, sordid story best shortened for those who, like the Greeks, prefer to keep their violence offstage. Naturally, I looked for honest work. But arriving in the city, checking the saloons and Negro bars, I found nothing. So I stole–it came as second nature to me. My master, Reverend Peleg Chandler, had noticed this stickiness of my fingers when I was a child, and a tendency I had to tell preposterous lies for the hell of it; he was convinced I was born to be hanged and did his damnedest to reeducate said fingers in finer pursuits such as good penmanship and playing the grand piano in his parlor. A Biblical scholar, he endlessly preached Old Testament virtues to me, and to this very day I remember his tedious disquisitions on Neoplatonism, the evils of nominalism, the genius of Aquinas, the work of such seers as Jakob Bohme. He'd wanted me to become a Negro preacher, perhaps even a black saint like the South American priest Martin de Porres–or, for that matter, my brother Jackson. Yet, for all that theological background, I have always been drawn by nature to extremes. Since the hour of my manumission–a day of such gloom and depression that I must put off its telling for a while, if you'll be patient with me–since that day, and what I can only call my brother Jackson's spineless behavior in the face of freedom, I have never been able to do things halfway, and I hungered–literally hungered–for life in all its shades and hues: I was hooked on sensation, you might say, a lecher for perception and the nerve-knocking thrill, like a shot of opium, of new "experiences." And so, with the hateful, dull Illinois farm behind me, I drifted about New Orleans those first few months, pilfering food and picking money belts off tourists, but don't be too quick to pass judgement. I may be from southern Illinois, but I'm not stupid. Cityfolks lived by cheating and crime. Everyone knew this, everyone saw this, everyone talked ethics piously, then took payoffs under the table, tampered with the till, or fattened his purse by duping the poor. Shameless, you say? Perhaps so. But had I not been a thief, I would not have met Isadora and shortly thereafter found myself literally at sea. 
***
This is SO great. And SO Buddhist! Stay tuned.
Now that there are so many more non-residential programs at Spirit Rock, fewer recordings of their daylong retreats are being archived, so the Retreat-in-a-Box program we have been offering over the past 2 years has had to adjust. (impermanence — it's everywhere!)
So now, instead of streaming a 6-hour video recorded from a single, daylong event, we are offering a revised program that features two recordings from separate events — each a 2-hour meditation and dharma talk from the weekly series: "Monday Nights with Jack and Friends."
The first run of this new format will be held on Sunday, Dec 10, from 10:00 am to 3:00 pm, at the Kirkwood home of one of our sangha members. Folks can come for the full day or for just the morning or afternoon session.
Here's the schedule:
10:00 am to 12:00 noon — Video of Jack Kornfield leading a half-hour meditation session (with instructions), then after a short break, Jack gives an hour-long talk on Buddha Nature. (previously recorded at Spirit Rock on 1/30/17)
12:00 noon to 1:00 pm — Silent lunch.
1:00 pm to 3:00 pm — Video of Jack Kornfield with Frank Ostaseski (from San Francisco Zen Hospice). Jack leads a half-hour meditation session (with instructions), then after a short break, Jack and Frank engage in a discussion on Living and Dying. (previously recorded at Spirit Rock 4/24/17)
***
If you live in or near St. Louis and are interested in attending, email Jan here. The event is offered FREE of charge. (Any donations will go to Spirit Rock to support the continuation of these programs.)
If you live somewhere else and would like to organize something like this for your friends, GO FOR IT! (All you have to do is become a Spirit Rock monthly donor of $25 or more, and you get access to dozens of recordings with more being added at least once a month.)
Enjoy!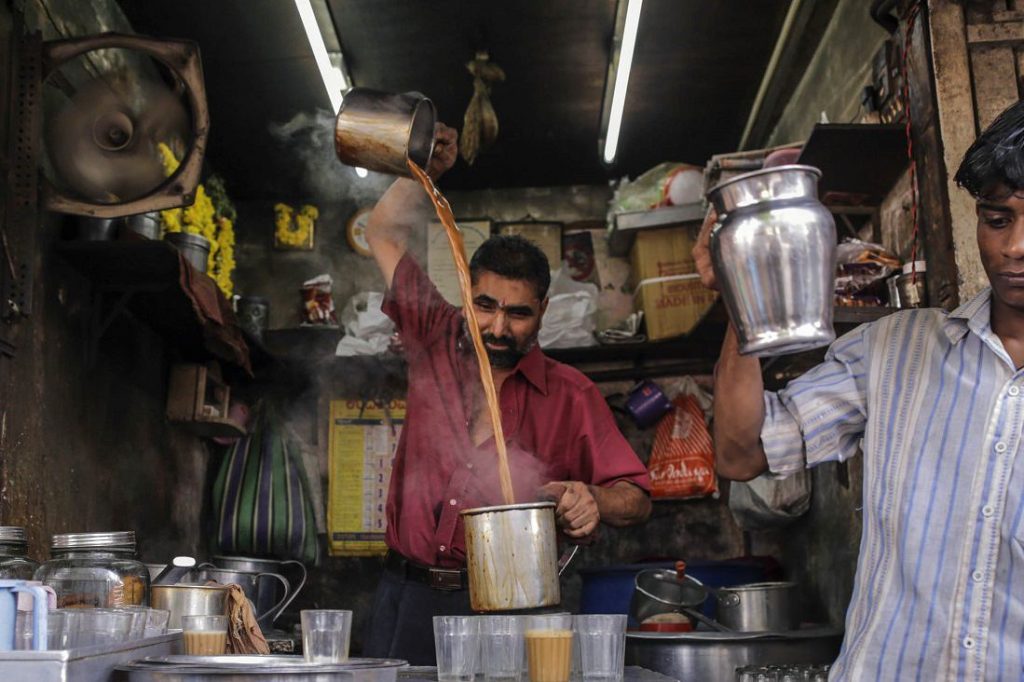 I made a big batch of chai last night, which got me thinking with great fondness of foggy mornings on long retreats, when I'd drink at least two cups at breakfast, then fill a thermos to take up the hill to the meditation hall with me, which made me feel so warm and happy and ready to sit!
Here's the Spirit Rock recipe:
2 cinnamon sticks
2 whole star anise
2 tsp. whole cloves
1 tsp. whole black pepper corns
2 Tbsp. whole cardamon pods
4 freshly sliced ginger coins
4 cups water
2 cups milk
1/4 cup loose black tea
1/4 cup brown sugar
1. Place the first 6 ingredients and the 4 cups of cold water in a pot.
2. Bring to a boil.
3. Reduce to a simmer for 20-40 minutes.
4. Remove from heat and add loose black tea.
5. Let sit for 4-5 minutes. (no longer!)
6. Warm milk in a separate pot.
7. Strain water and spices into a bowl.
8. Add milk to strained spice water.
9. Whisk in sugar and adjust to desired sweetness.
10. Drink with pleasure.
11. Meditate!
Not everything that is faced can be changed, but nothing can be changed until it is faced.
— James Baldwin