Articles by " Jan"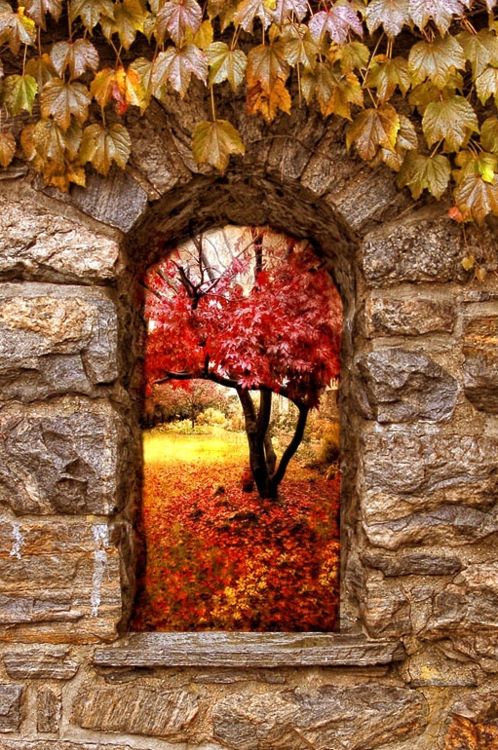 Coleman's Bed (excerpt)
by David Whyte
Be taught now, among the trees and rocks,
how the discarded is woven into shelter,
learn the way things hidden and unspoken
slowly proclaim their voice in the world.
Find that far inward symmetry
to all outward appearances, apprentice
yourself to yourself, begin to welcome back
all you sent away, be a new annunciation,
make yourself a door through which
to be hospitable, even to the stranger in you.
See with every turning day,
how each season makes a child
of you again, wants you to become
a seeker after rainfall and birdsong,
watch now, how it weathers you
to a testing in the tried and true,
admonishes you with each falling leaf,
to be courageous, to be something
that has come through, to be the last thing
you want to see before you leave the world.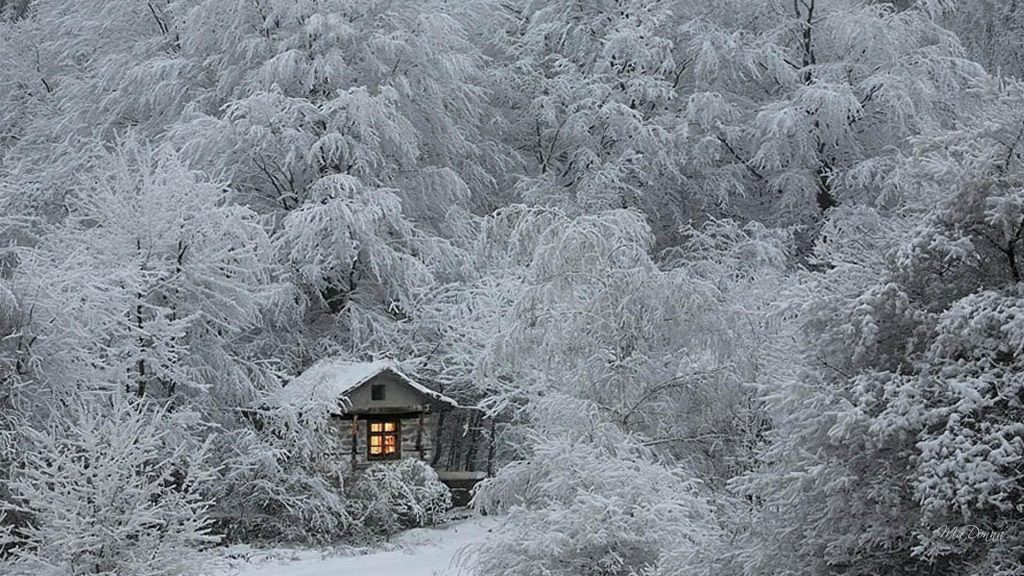 A couple of weeks ago one of my dharma buddies sent me this quote from Ajahn Sumedho, which I had in my files, and which featured prominently at the Nature of Awareness retreat I posted about yesterday, which made me take it out and look at it again. Which I am very glad of. Because it was exactly what I needed to be reminded of today. (thanks, Alice)
Awareness is your refuge:
Awareness of the changingness of feelings,
of attitudes, of moods, of material change
and emotional change:
Stay with that, because it's a refuge that is
indestructible.
It's not something that changes.
It's a refuge that you can trust in.
This refuge is not something that you create.
It's not a creation. It's not an ideal.
It's very practical and very simple, but
easily overlooked or not notice.
When you're mindful,
you're beginning to notice,
it's like this.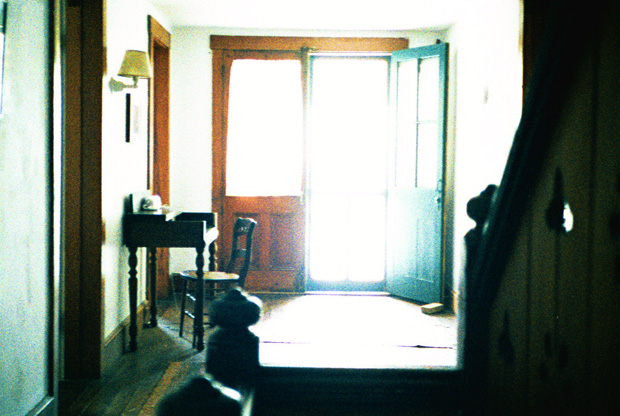 I've been re-listening to talks from several of my favorite retreats from the past couple of years, and I came across a wonderful exercise that I had forgotten about from the 2015 retreat for experienced students on The Nature of Awareness.
We were instructed to break up into groups of two, and to sit facing each other. One person in the group would begin the exercise by saying "I am…." followed by whatever came into that person's mind at the moment. For example, I might say: "I am…a woman."
Then the second person would pause for a moment, then respond: "Not that. Not only that."
Then the first person would do it again. For example: "I am…. nervous about doing this exercise." And the second person would pause again, and then say: "Not that. Not only that."
It went on like that for about 10 minutes. (And then the rolls were reversed.)
It sounds trivial now, as I write this, but at the time, it was not. At first it was awkward, and then unsettling, and then quite liberating!
This all came back to me as I was listening to the tape (which, unfortunately, is only available to those who were on the retreat). I can feel a loosening even now as I'm remembering it. How profound it was to keep naming/characterizing myself as something…something that was true, at least at that moment…and then to have it released ("not that") and to be given an opening into something way beyond that ("not only that").
Try it! Even if it's just with yourself. (Whoever THAT is!)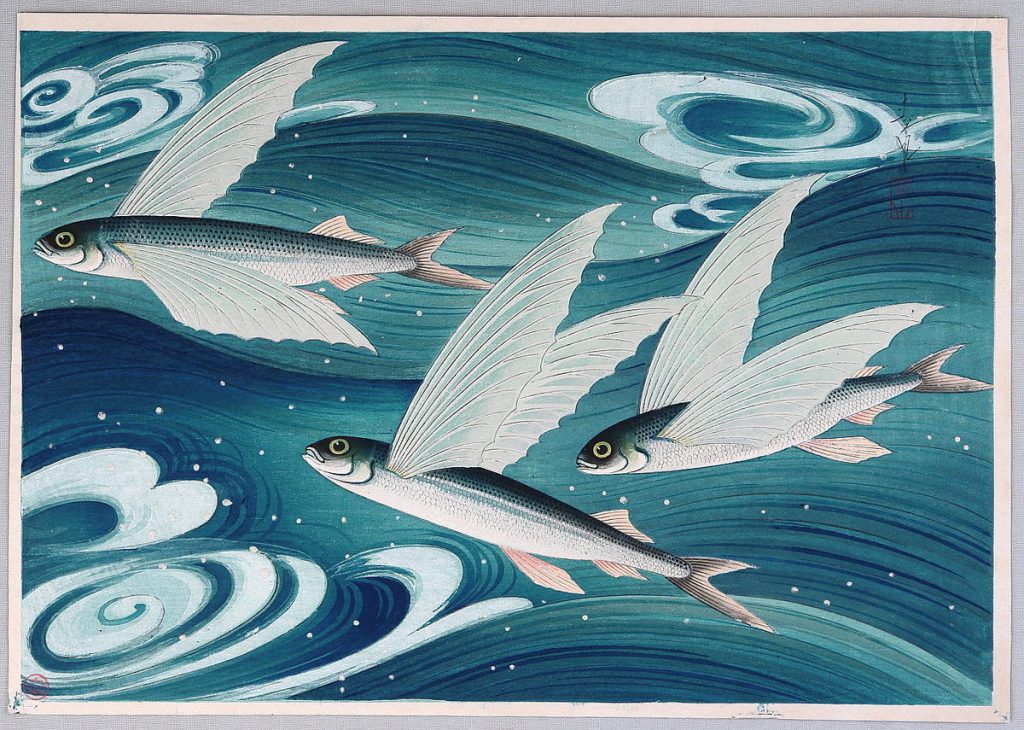 Acequia
by Mark Nepo
Only when the fish let go
their dreams of having arms
did they grow their magnificent fins.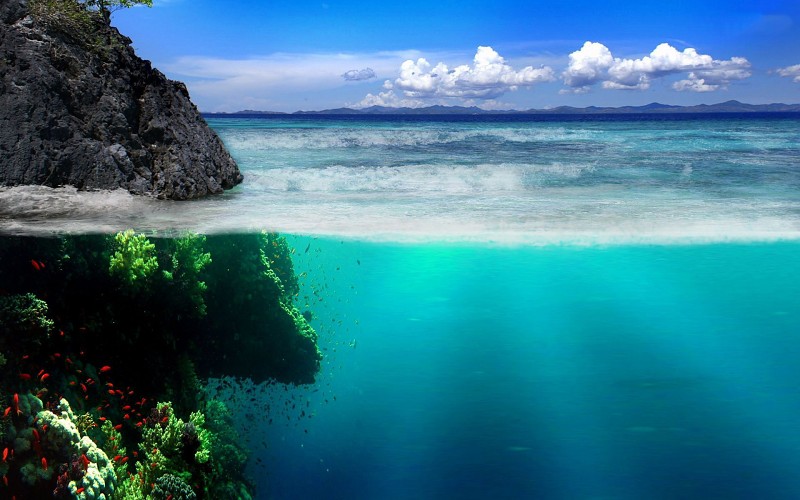 Advice that's Hard to Take
by Mark Nepo
When you pace at the edge of life,
worried and afraid, mount your will
like an arrow of salt
and plunge into
the ocean of experience.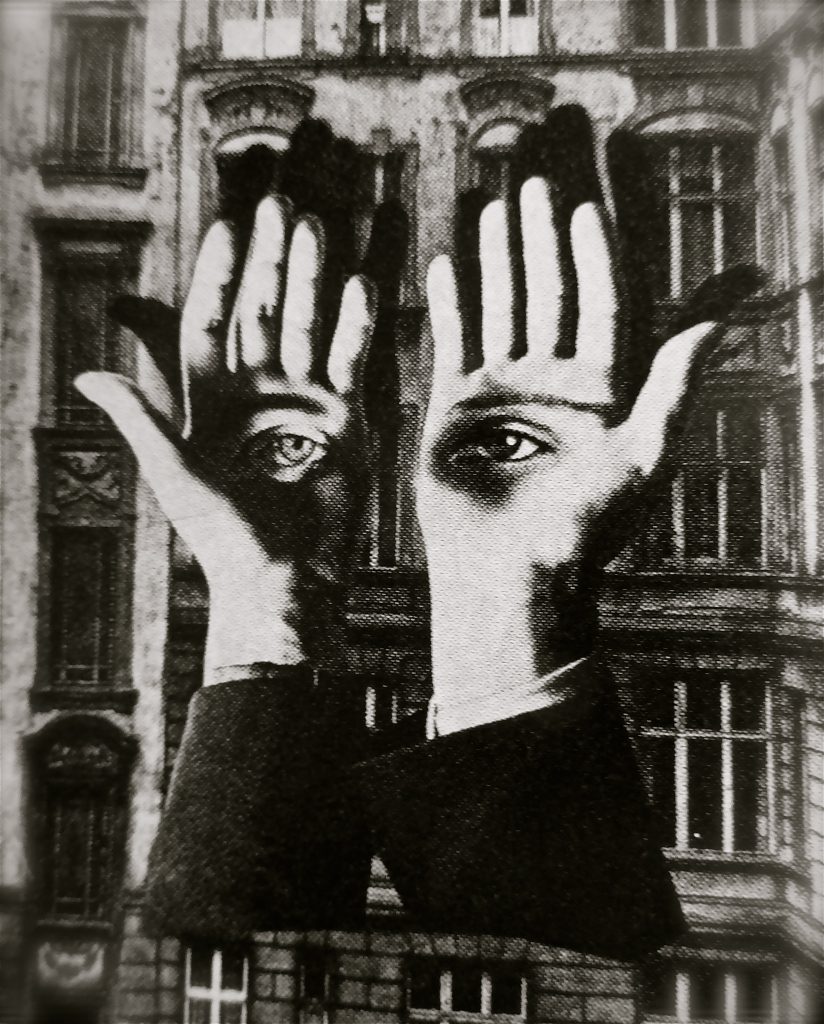 Tell Me You Have Come
by Mark Nepo
There is a timing
larger than any of us, a
readiness that comes and goes
like the heat that makes
our secret walls melt.
How many times have I passed
exactly what I need, only
noticing the stream
when troubled by thirst.
The mystery is that
whoever shows up
when we dare to give
has exactly what we need
hidden in their trouble.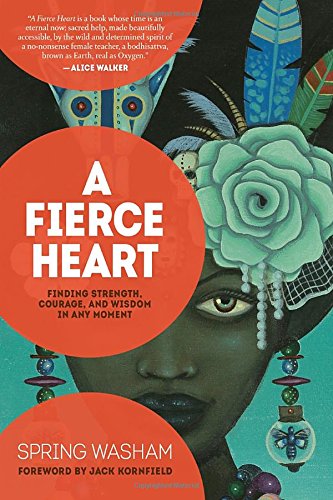 Sorry for not posting for almost three weeks, but the night after I took Spring to the airport after her retreat (which was GREAT, by the way) I ended up in the Emergency Room (with what I thought was a detached retina, but which turned out to be nothing serious — thank goodness!) and then right after that I had to catch a train to Kansas City to attend my niece's (FABULOUS) wedding, and meanwhile there was all the post-retreat business I didn't get done because I was dealing with all the other stuff, and then my back started seizing up, and then I had pre-Thanksgiving grocery shopping that needed to get done….. And so well anyway, that's how it's been.
On the plus side however, while I was stretching out my back, I was able to read Spring Washam's new book, A Fierce Heart: Finding Strength, Courage, and Wisdom in Any Moment. Which I HIGHLY recommend.
But don't take my word for it. Here's what Jack Kornfield has to say:
"Amidst uncertain times, we need strong and inspiring medicine. In A Fierce Heart, you will find this medicine: beautiful teachings and heartfelt stories that can transform your day and change your life. The real purpose of these stores is to awaken and empower you. They will remind you of profound possibilities and provide a sweet, healing balm of wisdom and love for your own difficult and joyful journey.
"Told here, Spring's personal tale is also universal Like the most beloved accounts of sages and shamans, ancient lamas and wise mamas, Spring leads us through the trials and revelations of her own life, to show in intimate and personal ways how the mud we are given can give birth to the lotus…
"In this beautiful book, Spring gives you her all. But remember, this girl from Long Beach who became the shaman from the Amazon, the yogi form the Himalayas, is not here to entertain you. She means to challenge you! To insist that as your read, you reflect and inquire as she has done:
"What is the calling of your own heart?
"How fully are you living your own life, this day, this year?
"How free is your spirit, how wide is your compassion?
"If you were to be more spiritually adventurous, what would that mean?
"Have you considered meditation? Would more if it be good for you?
"How about shamanic practice, or sacred medicine? Do you find a calling to it?
"Are you called to work for justice, to combine it with spiritual courage?
"…Amidst the 10,000 joys and sorrows of your human incarnation, at this time of both miraculous outer development and widespread injustice, all your courage and wisdom and compassion are needed.
"Pause.
"Read this book slowly.
"Let Spring's stories touch you and enliven you.
"And then, follow their inspiration.
"Let them lead you on your own miraculous journey.
"Many blessings as you go!"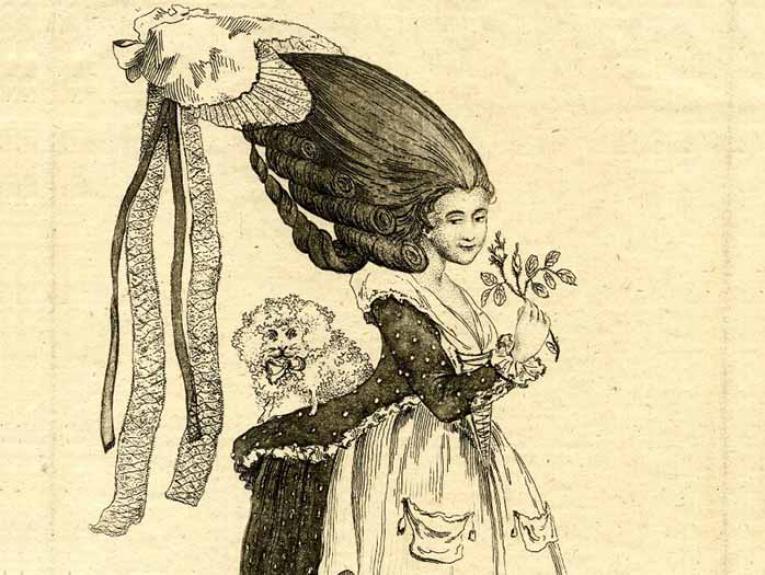 One more quote from Jack Kornfield's great talk on The Bodhisattva's Path of Joy, which I posted about yesterday. He offers what he calls "another kind of meditation instruction that I think you'd do well to take to heart":
I like nothin' more in the world than sittin' on my ass doing nothin'. And it's not my fault I have this attitude, because I happen to have an amazingly comfortable ass. It may not look like much, but if you could sit on this baby for two minutes, you'd realize that gettin' up off this ass would be a crime against nature. — Lori Chapman
***
There will be no posts next week since I'll be getting ready for the weekend non-residential retreat Spring Washam will lead at the Forest Park Visitor Center, Nov 10-12. We're officially sold out, but I think there'll be a seat or two available for the Friday night talk (6:00pm to 7:45pm) — $5 at the door. If you're interested, just come on by. For more information, email me here.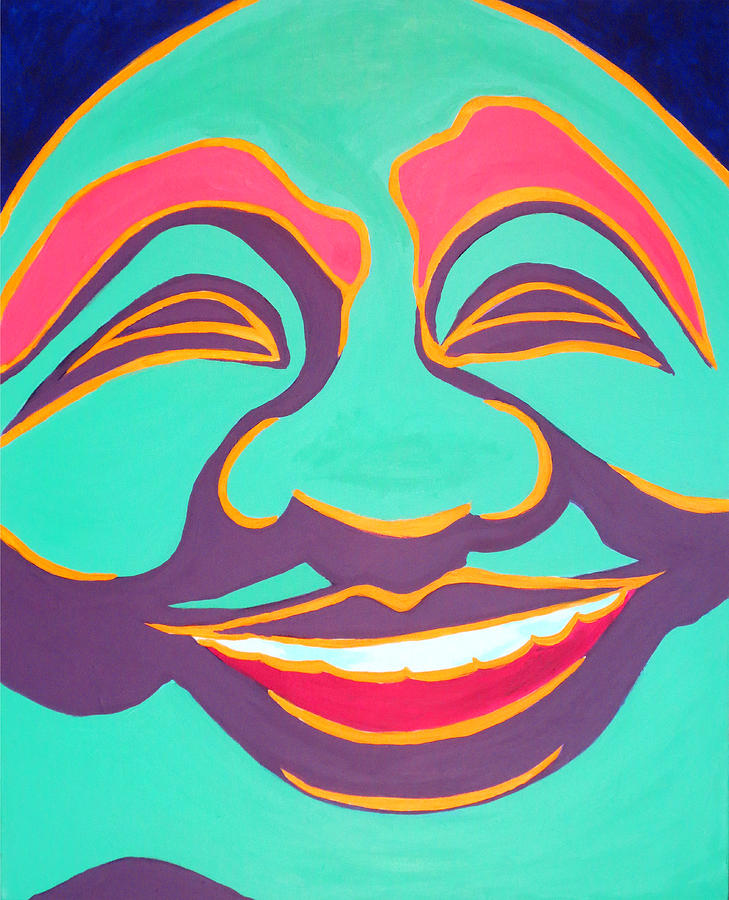 I listened to another wonderful new talk last night by Jack Kornfield, this one titled The Bodhisattva Path of Joy, in which he quotes Guillaume Apollinaire:
Now and then it's good to pause in your pursuit of happiness and just be happy.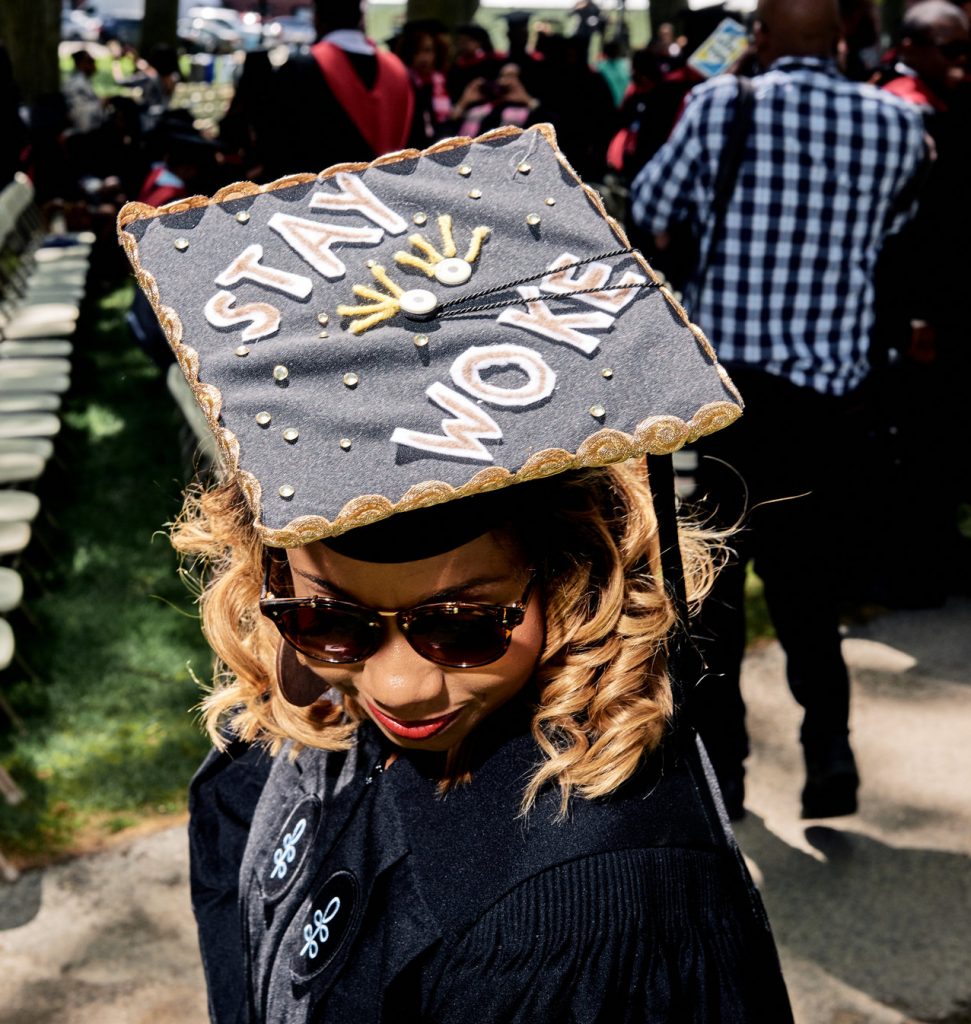 Yesterday my CDL "Waking Up to Whiteness" group had a great discussion on Charles Johnson's novel, Middle Passage, and now we're moving on to We Were Eight Years in Power: An American Tragedy, by Ta-Nehisi Coates.
This will not be a comfortable read, but I want to do it because one of the chapters in the book was part of the original "Waking Up to Whiteness" curriculum — and for me, it was THE most memorable of all the readings, and definitely the one that impacted me the most.
It Woke Me Up!
(It was: The Case for Reparations, which you can read here in its original publication in the Atlantic magazine.)
Now with Coates' new book, I expect the waking up will continue. Here's a sample:
The central thread of this book is eight articles written during the eight years of the first black presidency–a period of "Good Negro Government". Obama was elected amid widespread panic and, in his eight years, emerged as a caretaker and measured architect. He established the framework of a national healthcare system from a conservative model. He prevented an economic collapse and neglected to prosecute those largely responsible for that collapse. He ended state-sanctioned torture but continued the generational war in the Middle East. His family–the charming and beautiful wife, the lovely daughters, the dogs–seemed pulled from the Brooks Brothers catalogue. He was not a revolutionary. He steered clear of major scandal, corruption, and bribery. He was deliberate to a fault, saw himself as the keeper of his country's sacred legacy, and if he was bothered by his country's sins, he ultimately believed it to be a force for good in the world. In short, Obama, his family, and his administration were a walking advertisement for the ease with which black people could be fully integrated into the unthreatening mainstream of American culture, politics, and myth.
And that was always the problem…
There is a basic assumption in this country, one black people are not immune to, which holds that if blacks comport themselves in a way that accords to middle-class values, if they are polite, educated, and virtuous, then all the fruits of America will be open to them. In the most vulgar terms, this theory of personal Good Negro Government denies the existence of racism and white supremacy as meaningful forces in American life…
But the argument made in much of this book is that Good Negro Government–personal and political–often augments the very white supremacy it seeks to combat.
That is what happened to Thomas Miller and his colleagues in 1895 [after Reconstruction]. That is what happened to black people all through South Carolina during Redemption. It is what happened to black people on the South Side of Chicago during the postwar implementation of the New Deal. And it is what, I contend, is right now happening to the legacy of the country's first black president.
***
No, this will not be comfortable.