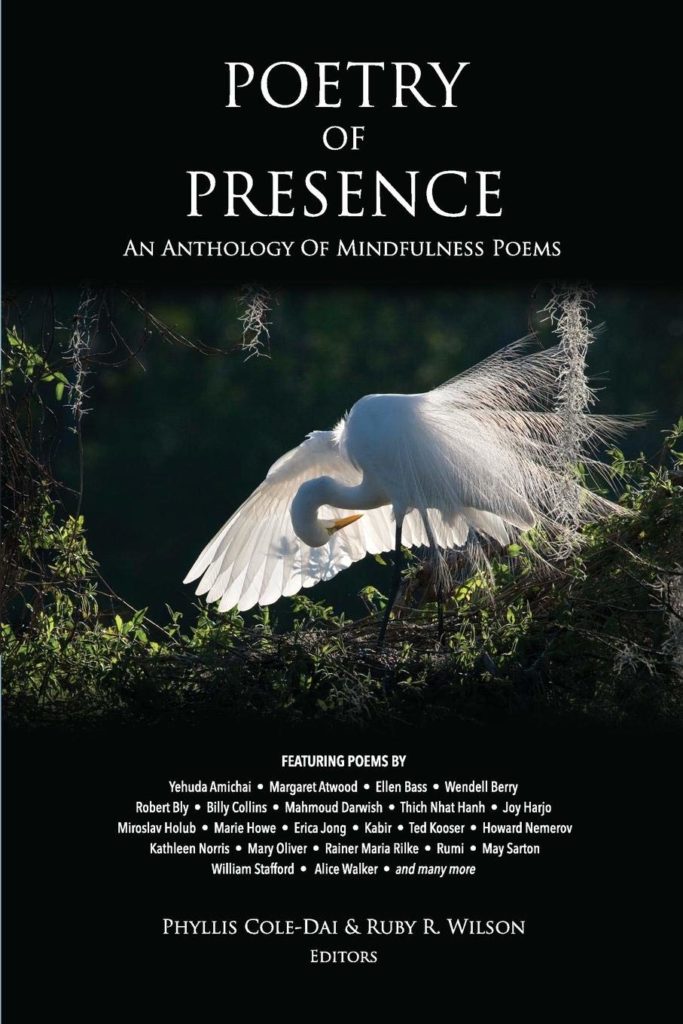 Longtime readers of this blog will notice that I haven't been posting poems the way I used to, that now I only use excerpts of poems, or older poems that are already in the public domain, or curated poems that have been sent to me or are in some other way publicly available. That's because I'm being more careful now about observing the precept of not taking what's not freely offered (which I posted about here).
But I used to post whole poems, copied straight out of books (which, at least, I had purchased — but still) without thinking much about it. A lot of those poems were copied from Poetry of Presence: An Anthology of Mindfulness Poems, edited by Phyllis Cole-Dai and Ruby R. Wilson. (All poems in the book were reprinted by permission.)
I won't be copying whole poems and posting them anymore, but if you liked any of the poems I've already posted — and perhaps, are using them in your dharma groups — please consider supporting these poets financially as well as literarily — by buying the book that I copied their poems from!
Or better yet, email me here with the name of the poems I've posted that you really love, and I'll try to make up for using them without the poet's permission by buying — and then encouraging my readers to buy — a whole book of their poems!