Articles by " Jan"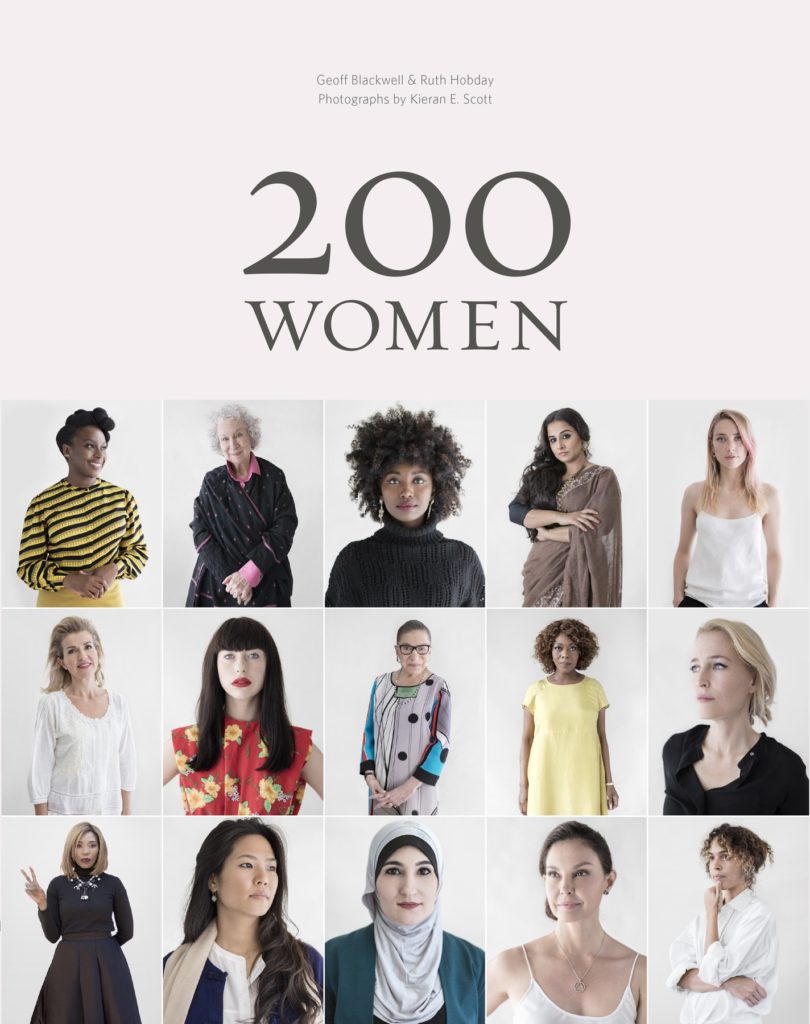 My sister gave me this great book for Christmas: 200 Women, by Geoff Blackwell and Ruth Hobday.
It's basically interviews with 200 women, from all over the world — some famous, some not — all beautifully photographed (by Kieran E. Scott) and all answering these five "simple" questions:
What really matters to you?
What brings you happiness?
What do you regard as the lowest depth of misery?
What would you change if you could?
What single word do you most identify with?
I love the concept and have been thinking about how I would have answered the questions. Especially the last one:
What single word do I most identify with?
"Creative," came to my mind right away. Also "Expressive." And "Buoyant." Quite a lot of the women in the book chose "Courage" or "Love" or "Gratitude." (A couple chose: "Fuck.")
But the answer I like best is: "And."
That's the single word Margaret Atwood most identifies with. "And." She explains, "It means there is always something more."
***
I'm going with that!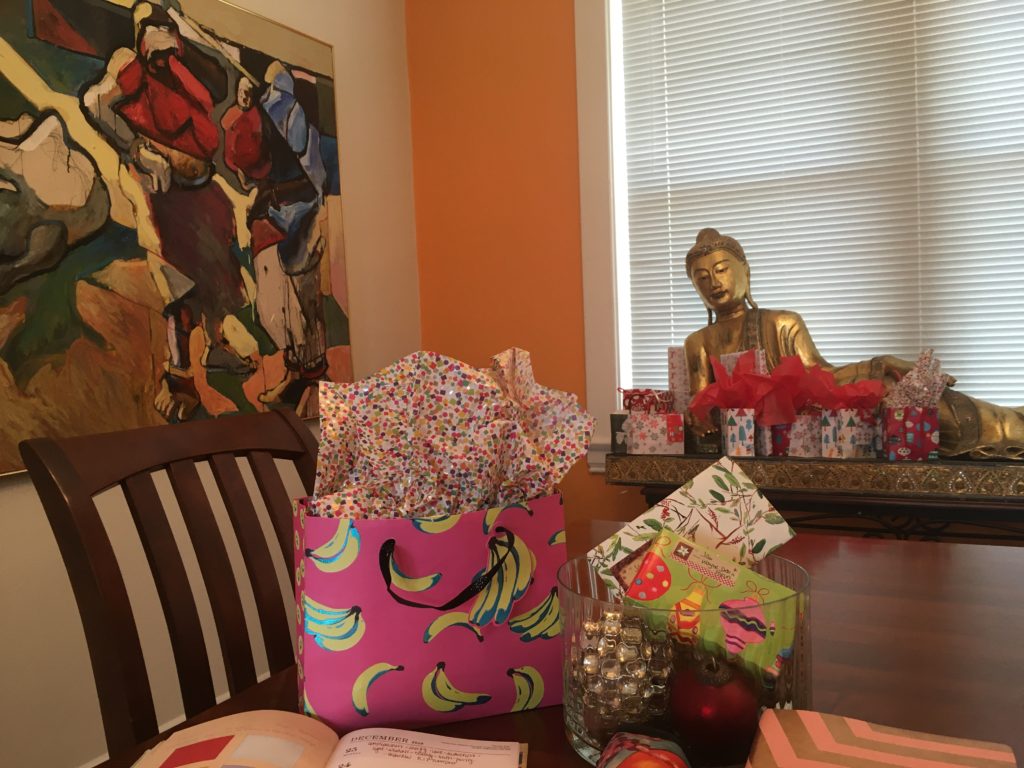 May your holidays be happy, however you have them.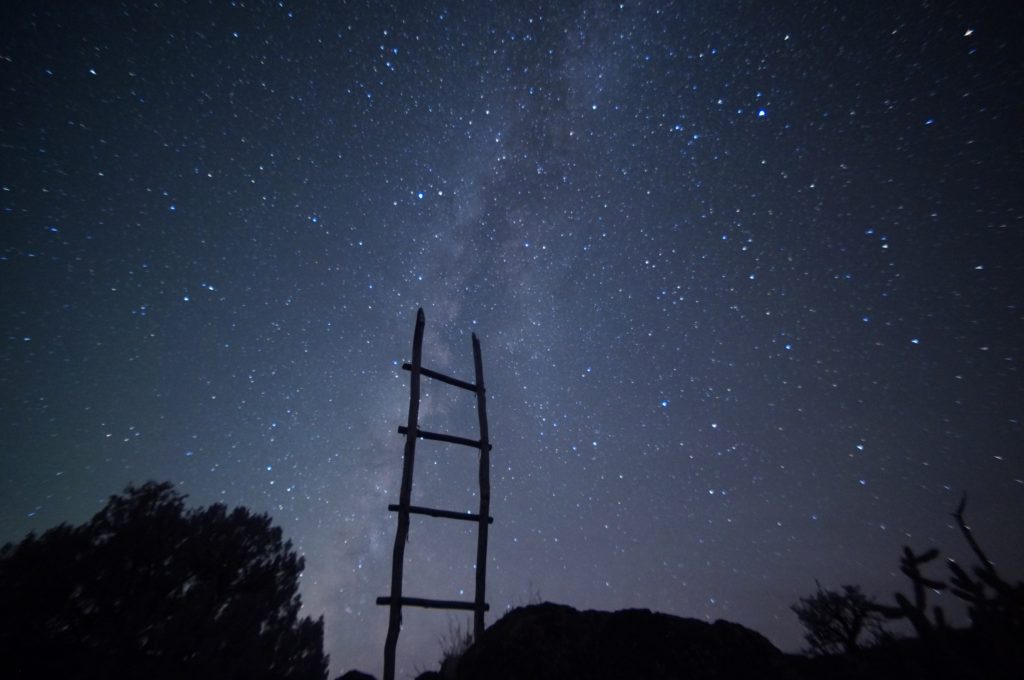 from The Southern Cross
by Charles Wright
The life of this world is wind.
Windblown we come, and windblown we go away.
All that we look on is windfall.
All we remember is wind.
***
Photo by Mike Lewinski on Unsplash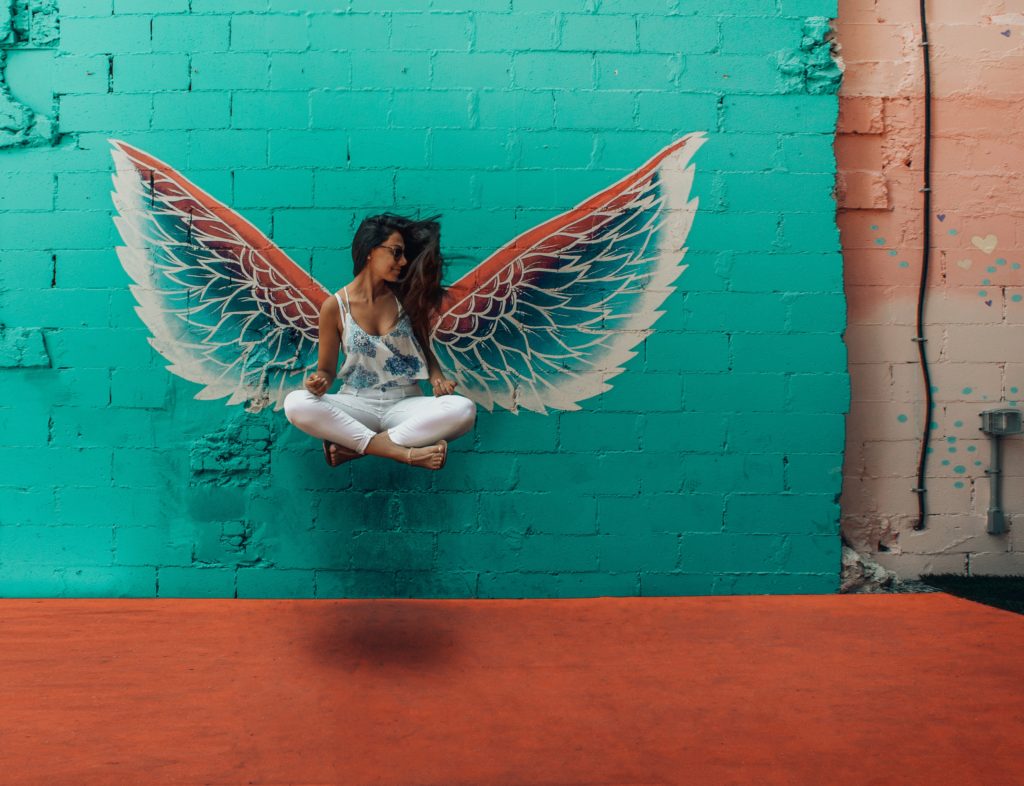 This week I haven't been be able to post as often as I would have liked. I'm sorry about that. The trend may continue, however, since my mother's dementia is worsening and it takes more time now to be able to help my father cope with the situation.
It's hard. For him. For her. For me. For everyone.
As novelist Juan Gabriel Vasquez writes,
"Adulthood brings with it the pernicious illusion of control and perhaps even depends on it. I mean that mirage of dominion over life that allows us to feel like adults, for we associate maturity with autonomy — the sovereign right to determine what's going to happen next."
Pernicious. Yes.
***
Photo by DESIGNECOLOGIST on Unsplash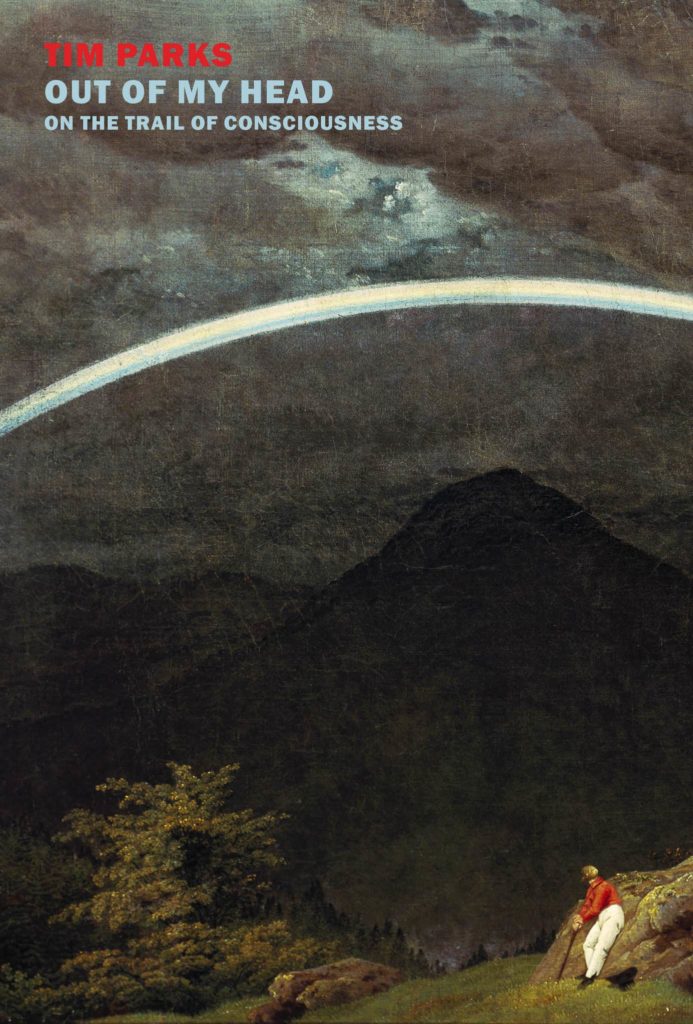 I've just finished reading Tim Parks' fascinating new book, Out of My Head: On the Trail of Consciousness, which I actually loved, although I think he goes way off the deep end pushing a theory of consciousness "in which experience is made possible by the meeting of a perceptive system and the world, but is actually located at the object perceived, identical with it even; in short, experience is the same thing as the object."
But I love what he has to say about the problem of language:
"In particular, having given words to everything we could see and touch — birds and beasts, rocks and trees, nuts and bolts — and then to everything we experience as emotion — fear, hope, happiness, grief — we had also got into the habit of inventing words for things we'd never seen or even felt, but liked to believe existed anyway: angels, demons, fairies, God.
"'Self' was one of these invented words, I suggested, an entity no one had ever really witnessed or grasped; so were 'identity,' 'personality,' 'character,' 'soul' — the more words you have, the more believable the chimera becomes — thus creating the illusion that we, the modern individual, existed in some way apart from the physical world, not subject to the constant change to which the phenomena around us are subject, but rather projecting ourselves through time on a stream of words.
"Identity, in short, was a story we told ourselves; language and words were in strict alliance with an internist, Cartesian view of reality: experience was all in our heads where we talked to ourselves, indeed talked ourselves into existence."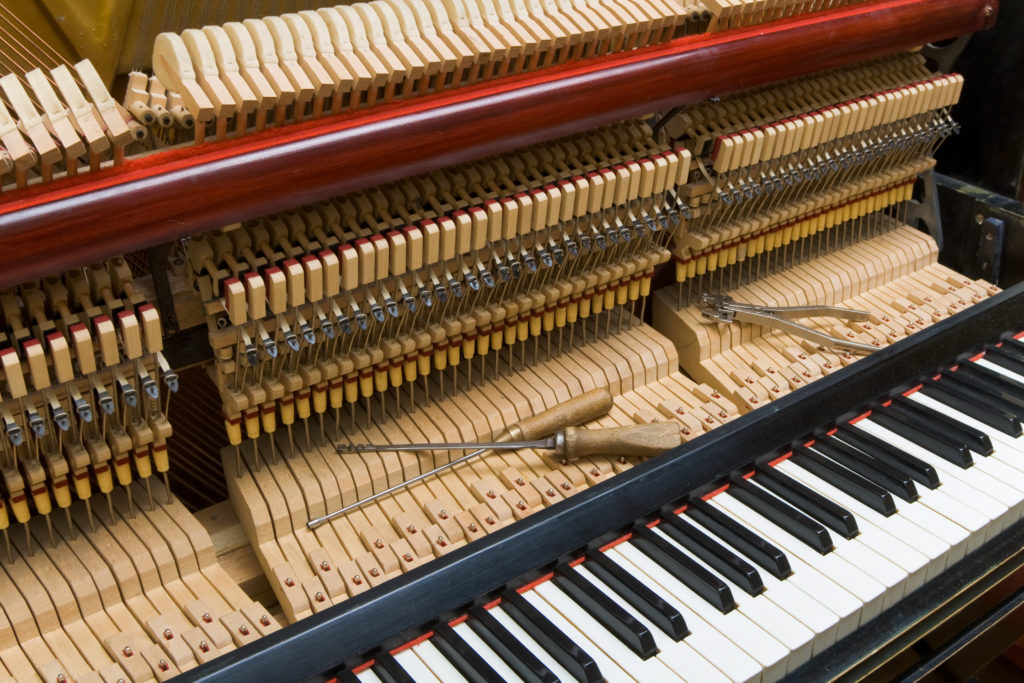 Matthew Brensilver also writes:
"The more attuned we are to our hearts, the clearer our ethical behavior becomes.
"So, the more we actually become embodied, start to feel our body fully, to feel our heart, the clearer ethical conduct becomes. It's like we become attuned to our own system in such a way that we begin to feel that doing good feels good.
"And the kind of karmic loop, when we act out of alignment with our own deepest integrity, that feedback loop gets shorter and shorter, so we really feel it. And this clarity breeds more careful, non-harming behavior."
***
Text quoted: The Buddha's Path: Sila, Samadhi, Panna, by Matthew Brensilver, PhD, Spirit Rock Teachers Council Member; published in the Jan-May 2020 issue of Spirit Rock News
Photo credit: Liberty Park Music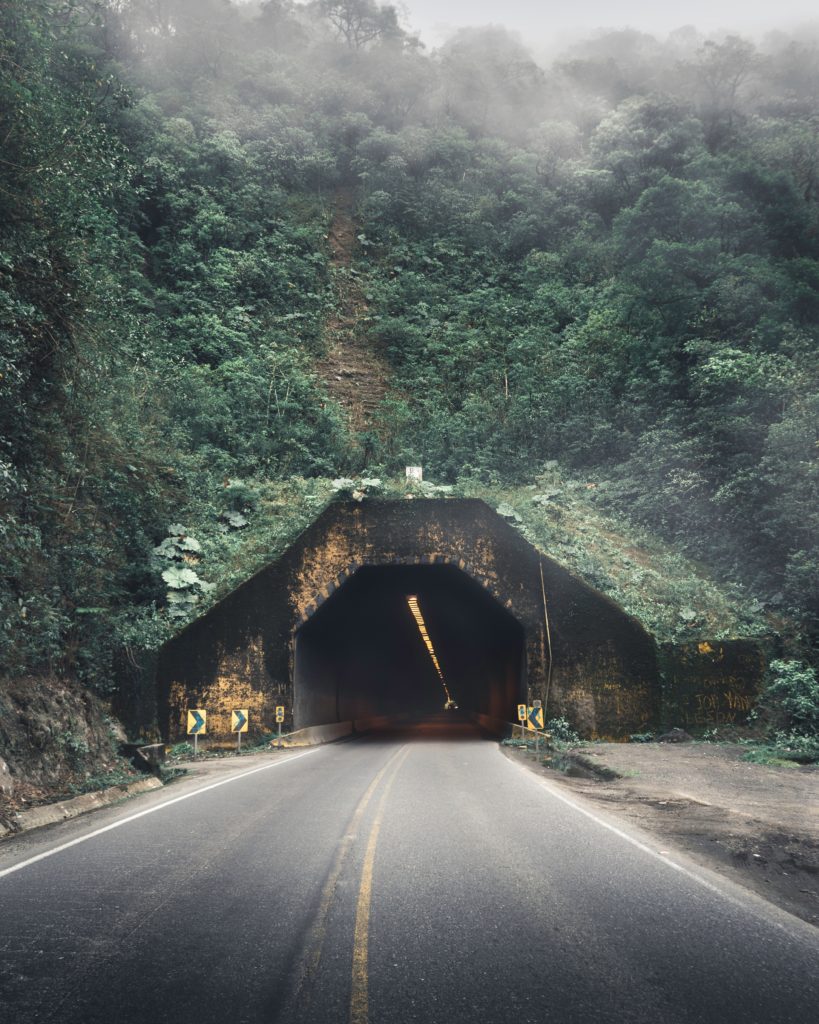 Long-time DharmaTown readers may remember that a couple of years ago, after hearing Phillip Moffitt's New Year talk about "Making This the Year of….", I decided to try out the practice he was suggesting by making 2018: The Year of Listening. Which turned out to be such a revelation that I decided to try it again by making 2019: The Year of Getting to Know Goodwill. During which I discovered a virtual sea of goodwill that I have been swimming in, all my life, without recognizing it. (That we've ALL been swimming in, actually. It's everywhere. Nothing happens without it. That sounds dubious, I know, because goodwill's not the only thing we're swimming in. But give it a year and see for yourself!)
So now this year: After all that listening and getting-to-know-ing, I seem to be moving into a whole new awareness of and openness to — the mysteries of this life. The mystery of being alive, for example. Of being conscious. And embodied. Of having a mind that is sometimes so dismissive of others, so opinionated, and so stuck on itself, but also, somehow, underneath that, also full of love, and beauty, and selflessness.
It's such a mystery.
I love what Matthew Brensilver writes in the latest Spirit Rock News,
"To be mindful of goodness brings love, and to be mindful of pain brings love. That is something like a miracle, this weird asymmetry, that to attend to goodness brings love, and to attend to suffering also brings love. That's not something we should take on faith. But this [the Buddha's path] is the laboratory…
"The steadier and more unified the mind gets, the deeper the love can be. Sometimes the mind gathers so singularly around an object — the breath, a metta phrase, the body, sound, sight, looking into the eyes of another person — the mind just becomes unified. And all the static, fragmentation, and division collapses. And in that mind state, it's like a drop of love reaches everywhere.
"The mind is said to be boundless. That's not making a statement about the nature of mind, but the actual experience is that in this moment there is love without end, without discrimination, without preference…"
This is just one of the mysteries to which I find myself opening.
***
Text quoted: The Buddha's Path: Sila, Samadhi, Panna, by Matthew Brensilver, PhD, Spirit Rock Teachers Council Member; published in the Jan-May 2020 issue of Spirit Rock News
Photo by Miguel Bruna on Unsplash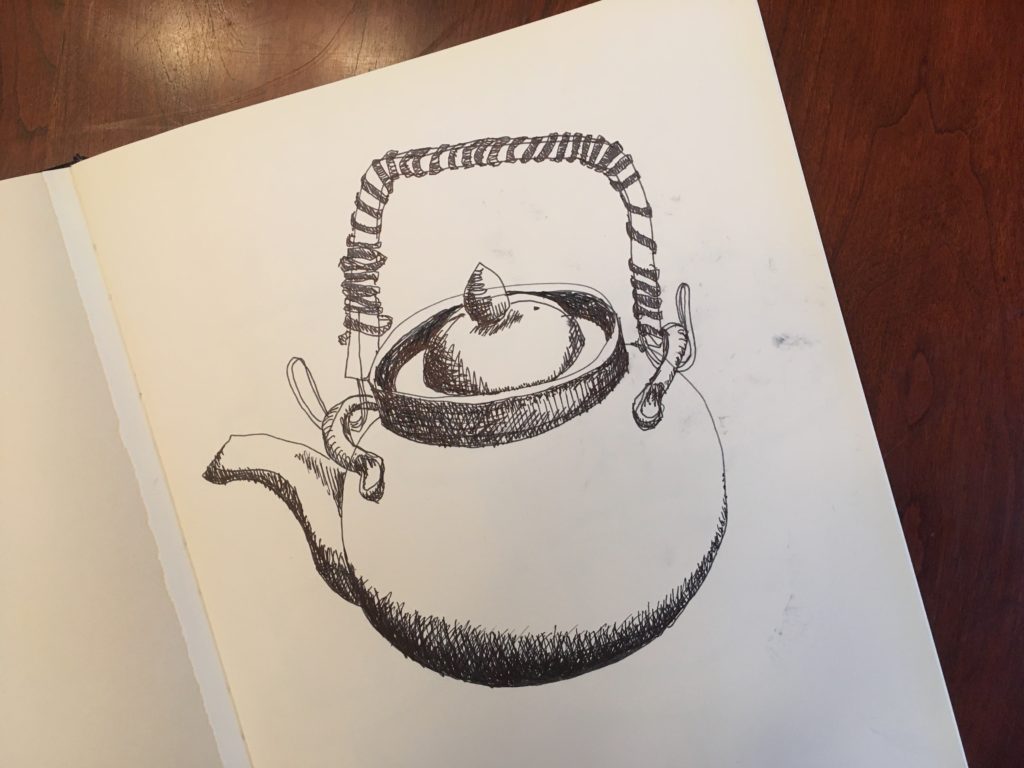 While I was in California, I was talking with Phillip about my practice of posting on this Dharmatown website, and he asked me if I use a royalty-free site for the images. I told him no, that I just google around until I find something that fits. He didn't say anything and so I went on talking about other things.
But the question has stayed with me. Truth is, I haven't been particularly careful about checking whether or not the images I use are — in the strictest sense — freely offered. (As in: I undertake the precept of not taking that which is not freely offered.) I've always figured that if it's already on the web, and it doesn't have an obvious copyright mark, then it's OK for me to use — since I'm not claiming ownership or making a profit from it or anything like that.
But now that doesn't feel quite right.
So I've decided to take more responsibility for the images/texts I use. You may have noticed that since I've come back from that trip, I've either used images/texts that belong to me personally or I've credited the source of those images/texts and provided a link.
And as a way to make amends for my previous lack of attention, I've decided to try to use more images that I, personally, create — the drawing of this teapot, for example — and, explicitly, to offer them freely.
***
Idam me silam maggaphalananassa paccayo hotu.
(May my ethical conduct lead to the highest fruits of liberation for myself and for all beings.)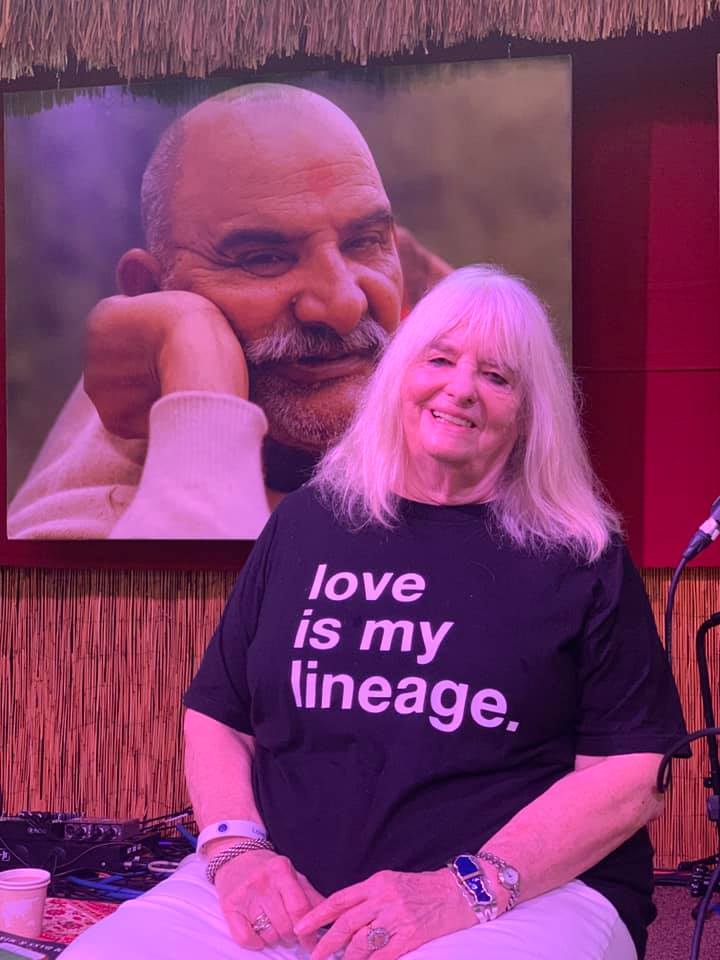 While I was away, Mirabai sent me this link to a video recording of the "Just Like Me" meditation she led for 2,000 people (online) in celebration of World Kindness Day, which apparently was Nov 13th. (Who knew!)
And check out this photo from the retreat in Maui she's leading right now with Ram Dass, Jack Kornfield, Trudy Goodman, and Krishna Das.
Oh, and what about the t-shirt she's wearing! Is that great or what!!!
***
(Mirabai's meditation begins at the 33:32 point of the recording; her photo can be found on Facebook; the t-shirt is from Black Lotus Rising.)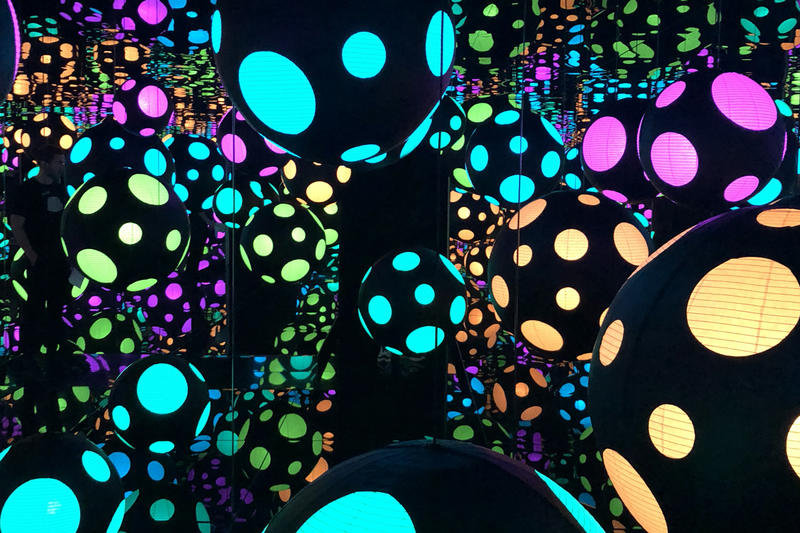 The Gaps
by Frances Leviston,
courtesy of Pome
And then they revealed that solids were not solid
That a wall was not solid
That it consisted of molecules fixed and vibrating
Some distance apart, as did the flesh
That solidity was really the likelihood
Of stuff not falling
Between two chairs, down the gaps
And that walking through the wall was not impossible
That it could be like
Slipping between pine trunks into a forest
Which had looked from the road impermeable
But was where something lived
And that one could peer back from the gloom towards the light
A different creature
With tender eyes, with an ear for water.
***
image credit: My Heart is Dancing into the Universe, by Yayoi Kusama, published in The Strand Magazine, 2018/10/15