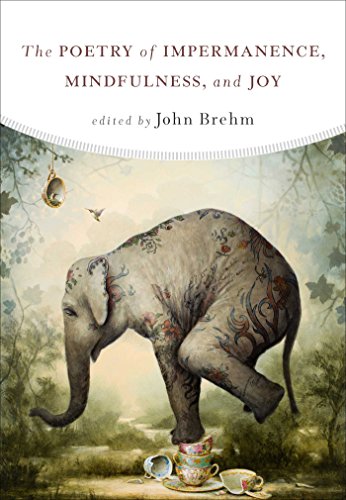 In his Introduction to The Poetry of Impermanence, Mindfulness, and Joy, editor John Brehm writes:
"If we knew ourselves as living in a ghost world of unceasing change, we wouldn't take ourselves and the things that happen to us quite so seriously. And we would see more clearly the preciousness of all life…
"Living in the full knowledge that everything changes, changes everything. It loosens our grasp and lets the world become what it truly is, a source of amazement and amusement."
***
I love the art on this cover! It's: "Our Fragile Past," by Kevin Sloan.