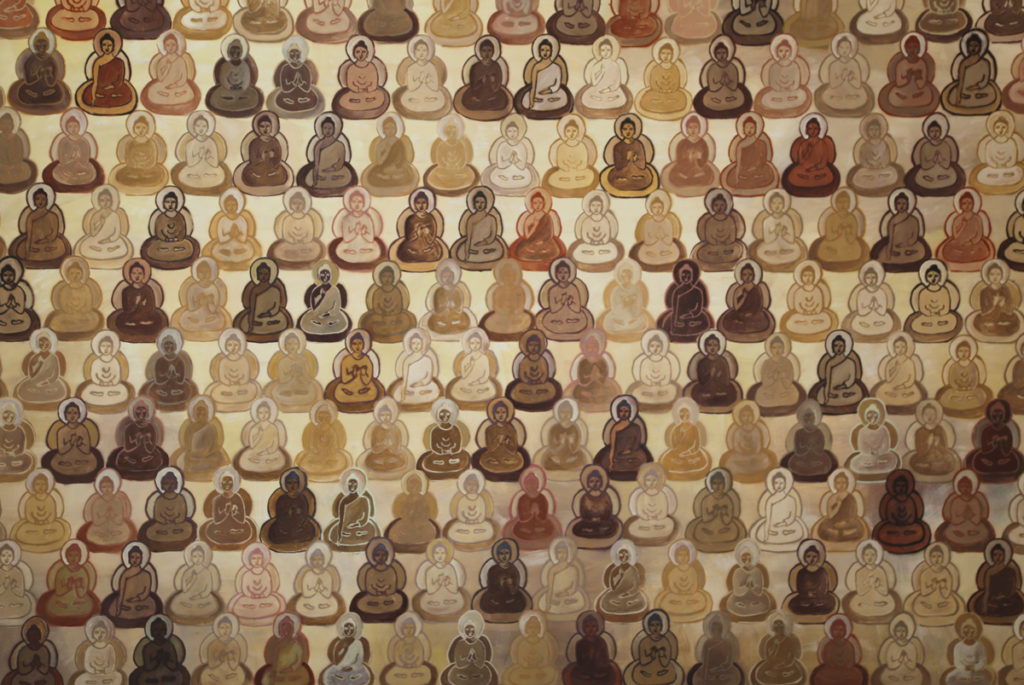 I've been reading the suttas — one a day — for about six years now…I'm almost done!!!..and came across this one today:
"…you should recollect your own generosity thus: 'It is truly my good fortune and gain that in a population obsessed by the stain of miserliness, I dwell at home with a mind devoid of the stain of miserliness, freely generous, openhanded, delighting in relinquishment, devoted to charity, delighting in giving and sharing.'
"When a noble disciple recollects her generosity, on that occasion her mind is not obsessed by lust, hatred, or delusion; on that occasion her mind is simply straight, based on generosity. 
"A noble disciple whose mind is straight gains inspiration in the meaning, gains inspiration in the Dhamma, gains joy connected with the Dhamma.
"When she is joyful, rapture arises. For one with a rapturous mind, the body becomes tranquil. One tranquil in body feels pleasure. For one feeling pleasure, the mind becomes concentrated. 
"This is called a noble disciple who dwells in balance amid an unbalanced population, who dwells unafflicted amid an afflicted population.
"…you should develop this recollection of generosity while walking, standing, sitting, and lying down. You should develop it while engaged in work and while living at home in a house full of children."
***
An excellent suggestion! And it says the same for "recollecting one's own virtuous behavior." Ditto.
(from The Numerical Discourses of the Buddha, in The Book of the Elevens, translation by Bhikkhu Bodhi, with gendered pronoun change by me. AN 11:11.10, 11:12.7)