Browsing Category "Practice"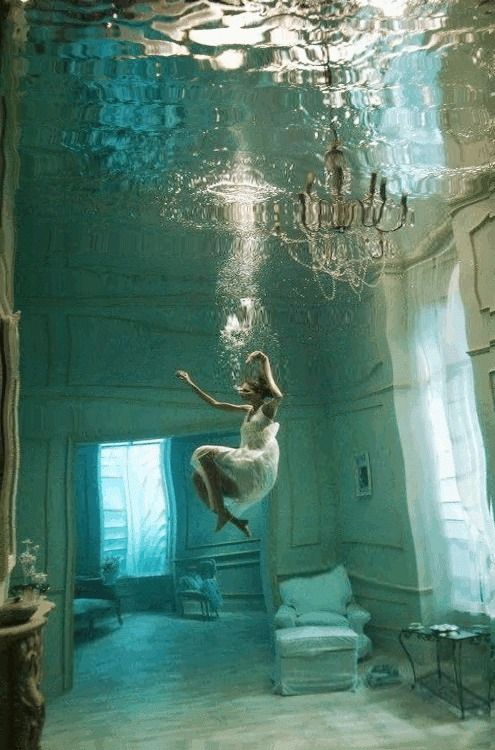 Ajahn Sucitto:
"We pick up that our hearts will probably quite easily come into the wish for the welfare of others:
"May they be happy.
"May they be cherished.
"May they be free from harm and suffering.
"May their practice bear fruit.
"Bring this to mind.
"Then bring into that field: the people one is spending time with, one's relatives, and associates — with all the difficult bits —
"I just wish them well, that's all.
"I'm not expecting them to be fantastic. Or for everything to be really swinging along between us. I just wish them freedom from harm.
"I can do that.
"And then:
"I, too, have been flooded with behaviors and actions that were inappropriate, not worthy, not welcome, wrong time…
"I ask for forgiveness.
"There's the flush that one gets, the grandiosity that can come out of feeling one is right; the lack of straightforwardness that can come out of feeling one is wrong, so one never dares say the truth, and how confusing that is; the confusion that can arise from thinking one can know what someone else is thinking, what they're up to, and then having an opinion about it….
"Haven't we all done this?
"This — is forgiveness."
***
(from the last few minutes of Ajahn Sucitto's talk: Body — the Last Outpost of Sanity. Click here to listen.)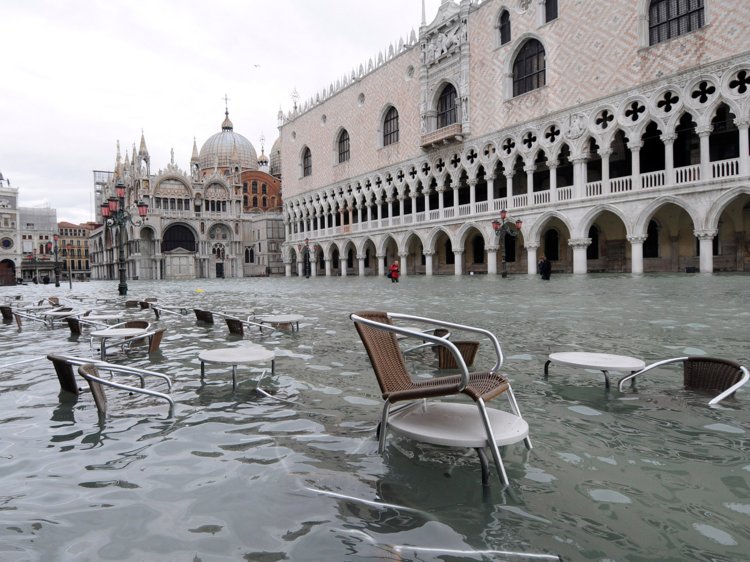 I think of the emotional aspect of my experience as a "body" with the quality of water — much as the physical aspect of my experience has the quality of earth.
This emotional body of mine — for reasons I don't want to go into right now — was experiencing quite a bit of "weather" yesterday afternoon, so I spent some time listening to Phillip Moffitt's guided meditation on Metta for the Emotional Body.
Check it out. You never know when the waters are going to start rising!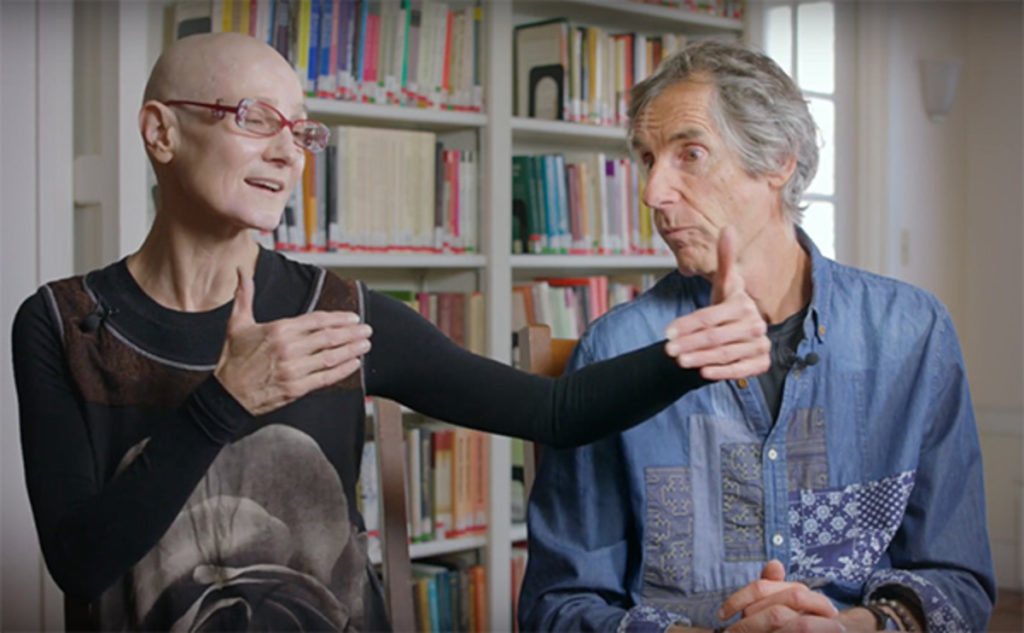 I love going on silent retreats. My first was three days long. My longest was two months. I'd love to sit a longer retreat — maybe even a full year, like a friend of mine recently did at the Forest Refuge.
But what about sitting a four-year silent retreat!?!
That's what Bill and Susan Morgan did! Beginning in the fall of 2009.
Seems kind of crazy, right? From a "normal life" view of things, of course it IS!
But then, isn't love always some kind of "crazy"?
Check it out:
"Now, in a series of seven videos entitled A Deeper Dive, the couple reflect on their extraordinary experiences at the Forest Refuge. They speak about how they came to the idea to commit to such a prolonged period of practice, the challenges they faced along the way, and several profound insights they gleaned both about themselves as individuals, and as a couple, practicing side-by-side every day, without speaking, for four years."
– from Insight Meditation Society Sangha News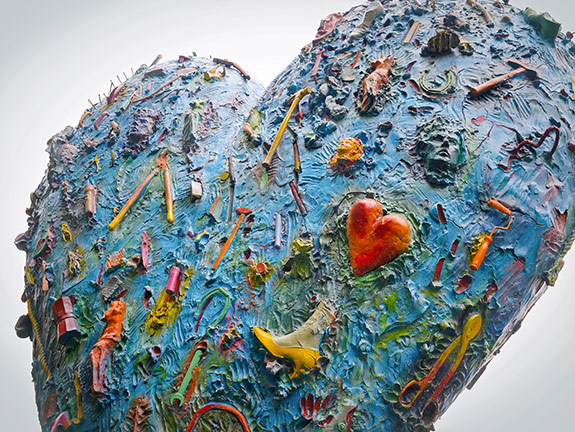 Ajahn Sucitto: "There are meditation systems, but prior to that… you have to find the place where your mind will meditate — rather than just struggle, trying to get some system going.
"There are a number of systems that could do that, as long as one enters from there.
"Heart comes first. Faith comes first — what one has confidence in, where one gets the sense of: yes, I can do this; this works for me — that comes first.
"Energy will gather there. Citta (heart) will collect there. Panna (wisdom) can be developed from there.
"So we take our time with that. It's often quite specific. You have to work through the very personal, circumstantial activations of the aggregates (mind and body) — the activation of "today," or that strange habit that one has, or this unresolved regret, or guilt that one has that keeps nagging and coming back.
"These are not just silly details. They are often the lead-in to this mass of suffering. This is where the person got stuck. And so, as you come in there, you start to unpick: feeling, perception, activations…. And it will take you — you will find your path — through this personal life into something beyond.
***
This little snippet is the last 2 minutes of one of Sucitto's gorgeous new talks: The Luminous Citta. It was given during the final week of a month-long retreat at the Forest Refuge, so he's addressing experienced meditators and does use some Pali words and classical references (the Five Aggregates) without spelling them out, but don't let that get in the way. Just go with the flow — and the feeling — of what he's saying.
It will be worth it.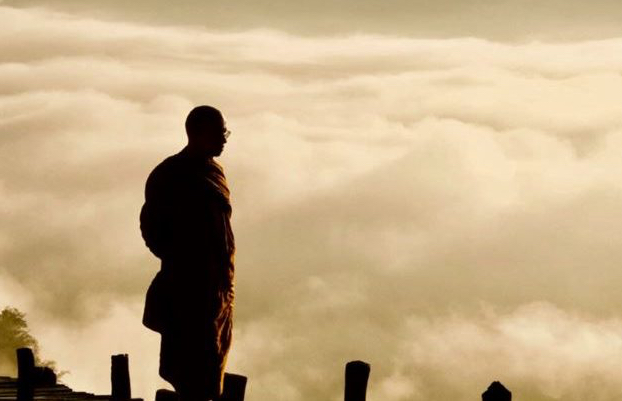 Beginning tomorrow, one of my brothers will be staying with me for a much-looked-forward-to visit, so I won't be posting on Dharma Town till he goes back home early next week.
In the mean time, I leave you with Ajahn Sucitto's very interesting instructions for standing meditation, in which he encourages the movement of "attention from the more activated areas [of the body] to parts that have no activation at all.
"Beginning with the sense of balance and cohesion, guidance is provided to sense through the entire body, sustaining a soft attitude with no time frame and a quality of very little effort."
***
Even if you're not interested in actually doing the exercise he suggests (although that would be best!), I still think you'll enjoy listening to him talk about how we can find ease in the mind and body without it becoming yet ONE MORE THING WE HAVE TO DO!
Standing Meditation: Where There is No Activation in the Body. Click to listen.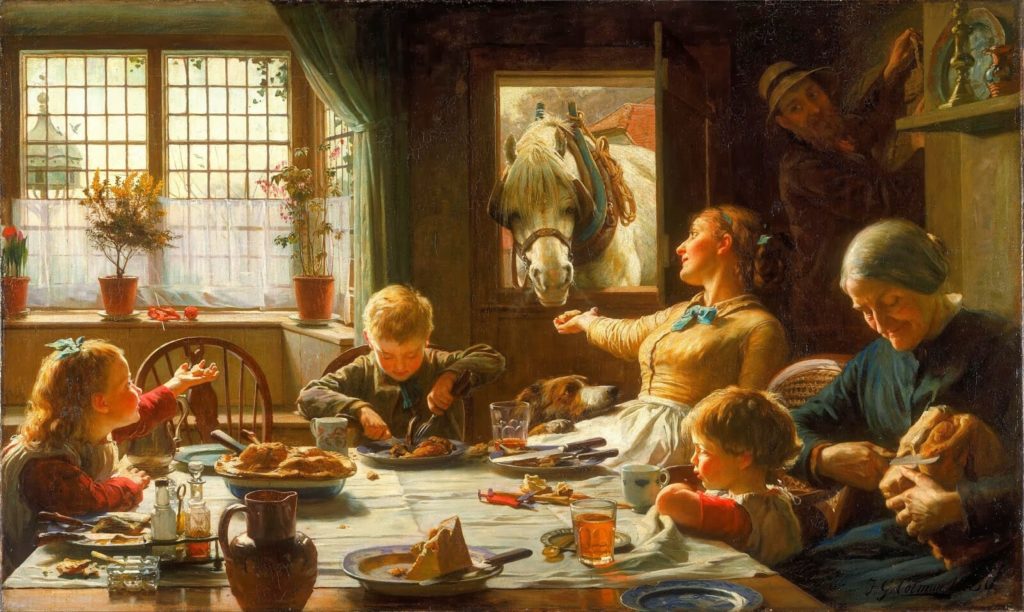 Since this is my Year of Getting to Know Goodwill, I am taking note when Ajahn Sucitto, in a recent talk at the Forest Refuge, described metta as "that which inclines toward nourishing."
I don't think I've ever heard it put quite like that before.
Kind of gives it a different flavor, doesn't it!
***
(quote from 11/11/18 Q&A session, beginning at about the 27 minute mark — click here to listen.)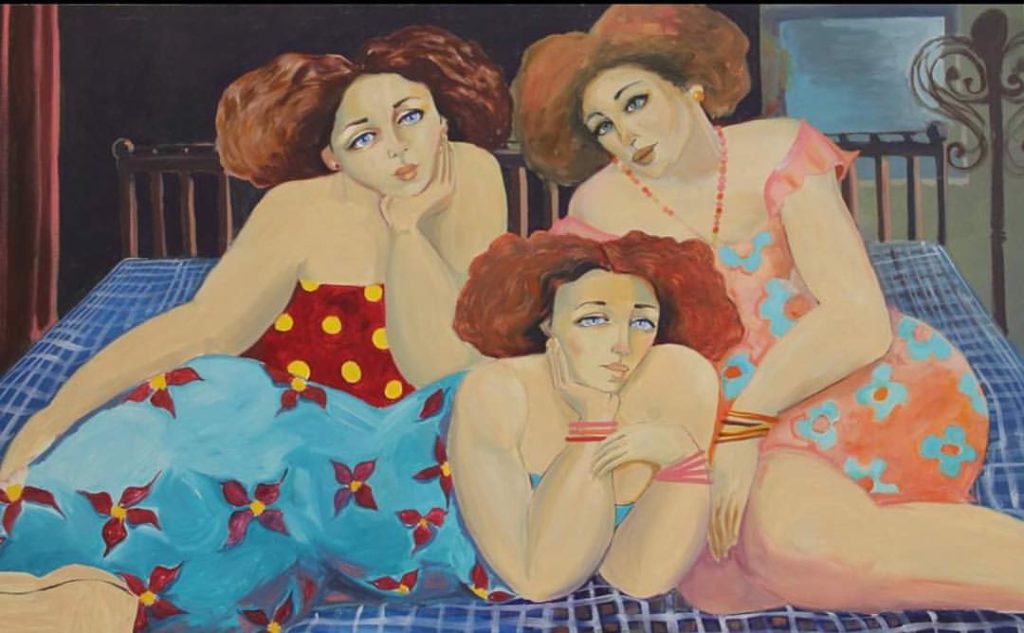 Imagine my surprise — and delight! — when I read these instructions by Bhikkhu Analayo in his recent book, Satipatthana Meditation: A Practice Guide.
"It can be useful to take into consideration that the word sati in the Pali language is feminine.
"My suggestion would be to relate to sati, to mindfulness, as a feminine quality. In this way, sati can be understood as receptively assimilating with the potential of giving birth to new perspectives.
"Right away from the moment of waking up in the morning our good friend sati can already be there, as if waiting for us. She is ready to accompany us throughout the rest of the day, encouraging us to stay receptive and open, soft and understanding. She never gets upset when we happen to forget her, she is right there with us again.
"Visualizing the practice in terms of a coming back to the presence of a good friend helps to avoid mistaking sati for a forceful type of hyper-attentiveness that requires strained effort in order to be maintained.
"Instead, being in her presence carries the flavors of an open receptivity and a soft alertness to whatever is taking place."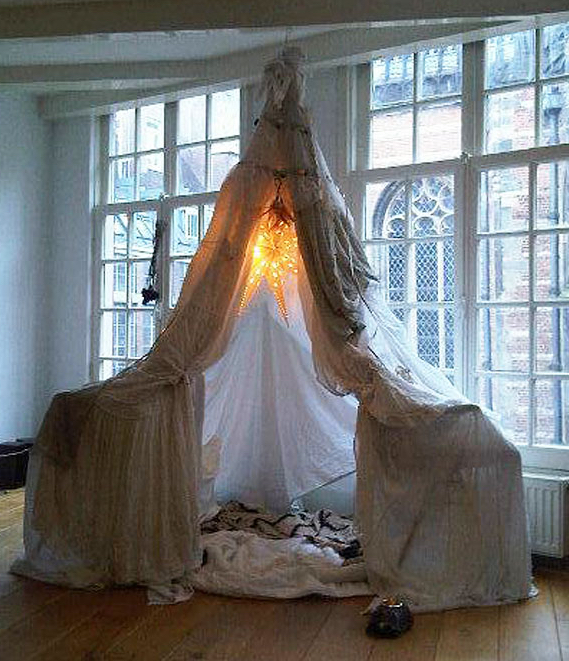 Tomorrow is the last Friday of the month, so instead of writing a post, I'll be taking a Tiny Retreat.
What's a Tiny Retreat?
It's a half-day I set aside each month to do sitting and walking meditation, just like I would on a regular retreat, except that I do it at home.
But I won't be doing it alone, because there are others who will also be doing it — at their home — at the same time.
Want to join us?
We'll be sitting-and-walking tomorrow morning from about 8:30 am to 12:30 pm CST. If you'd like to join in (by meditating however you like, wherever you are, at around the same time), just let me know. You can email me here. Then after we're all done, I'll check in with you to see how it went.
This is not such a tiny thing we're doing here. The Buddha himself said that spiritual friendship is not simply a part of, but is in fact, the whole of the spiritual life.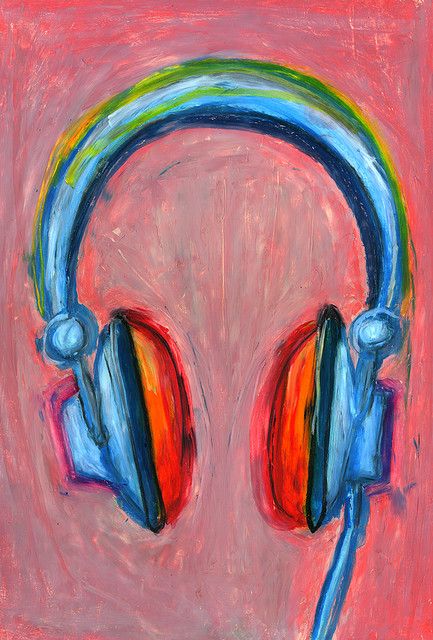 I discovered last night that talks from Ajahn Sucitto's month-long retreat — going on right now at the Forest Refuge — are starting to be posted on Dharma Seed.
I had tried to attend this retreat, but my name didn't get drawn. (Admission was by lottery.) The same thing happened to me when I tried to attend this retreat last year…and the year before that, and the year before that, and the year before THAT.
So I decided it's time for a new plan.
Instead of trying to win the Sucitto retreat lottery, I'm just going to meditate at home — BUT I'M STILL GOING TO SIT HIS RETREAT — because I can listen to the talks on-line.
I'll call it a head-phone retreat!!!
So I started it last night by listening to this very sweet little opening talk (just 14 minutes long), in which Sucitto explains the practice of alms giving (the ritual offering of a meal to monastics) — which I had never really given much thought to until the first time I attended a retreat where a monk was present, and then was so moved by the care and respect with which it was done, that I found myself welling up with tears.
Here's what Sucitto says about this in the first talk of the retreat:
"The first thing that's going to involve us monastics is the alms giving. This is a sign of the reciprocity in which everybody contributes, everybody participates and shares, in a kind of quiet and restrained and careful way. And so it establishes a relationship with an essential quality that has a certain special focusing, even sacred nature, to it.
"Because when we relate to each other, then we have to come out of our self a little bit — meet the other in that uncertain place. And that's where these valuable qualities of goodwill, self-respect, respect-for-other, and meaning, can occur.
"So the alms giving is not just having a meal. Essentially, the principle is, that the sammanas — "gone-forth people" we call monastics — make themselves available to receive what is offered. So the principle of our mendicant life is we never ask for anything, it's that we just make ourselves available. That's the principle of it.
"For those who offer it's not like: What would you want? What would you like? But: May I offer? And then whatever is offered, we receive it. So that allows a certain kind of openness, and the other people come in as they will. They don't have to offer anything. If not, well, then OK, maybe next time…
"Essentially, what is most highly regarded is the quality of the offering — the offering gesture — and the smoothness or the clarity, the caring quality that's imbued in that, rather than the actual nature of the material object.
"As gone-forth people, we place matters of the heart above matters of material form. These matters of the heart are: generosity, sharing, respect, and invitation and offering, rather than demand and obey…"
***
Sucitto then goes on to a few other items, concluding with this lovely bit of instructions for settling in:
"While you're finding your way into the retreat, let's make the effort to draw a circle around your life. Keeping it within this particular physical situation. So you can walk around the whole of the retreat facility — that's including the woodlands — but let's keep in this particular property, so you've got some sense of a boundary.
"And bring all your concerns within that. How you act, how you walk, how you relate to the earth, how you relate to other people, how you relate to your body, and how you relate to the sacred — to these four compass points.
"The earth, nature, how you feel connected to that — you're in that — a sense of respect and openness to that.
"To your own body — and here I will offer daily qigong to support you in that.
"How you relate to others — the precepts and the whole sense of acting as a group, which is part of that.
"And of course, how you relate to the sacred — your own values, your own virtues, both the moral virtues and the virtues in terms of parami — how you lift them up, how you respect them, how you respect them in others, how you venerate them in these symbolic ways using the shrine — so that's the one that covers all of it. Everything should be held in that particular domain. So the earth, your body, other people, and the sacred. These are four compass points…"
***
There's more to this talk. Click here to listen. (Maybe even try a head-phone retreat of your own!)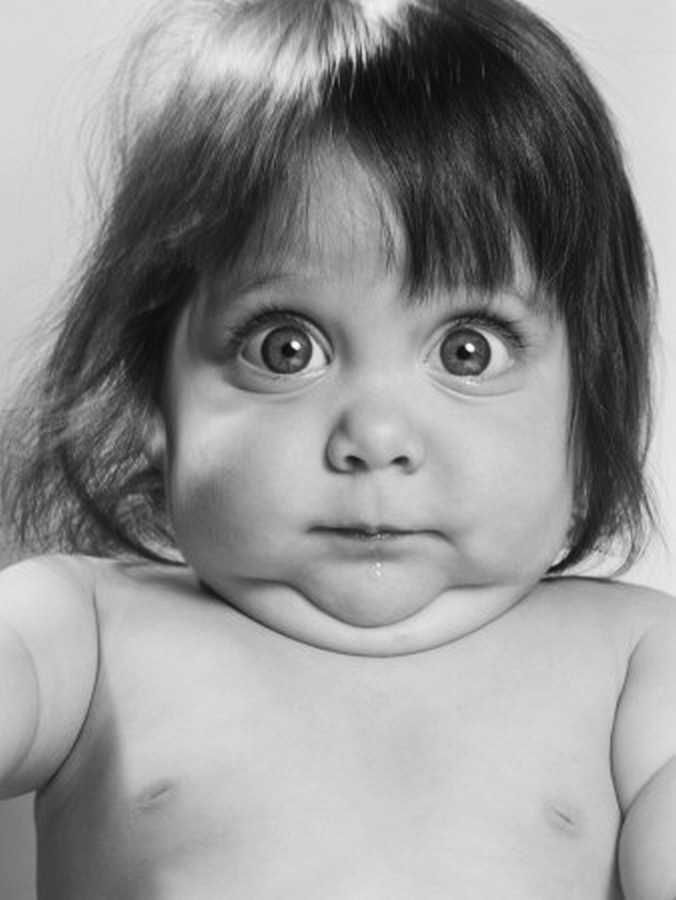 "Remembering that you are going to die is the best way I know to avoid the trap of thinking that you have something to lose.
"You are already naked.
"There's no reason not to follow your heart."
— Steve Jobs
***
I'll be managing Spring Washam's retreat starting tomorrow, so don't expect another post until early next week.
If you'd like to come to the retreat, you still can! Even if you haven't registered.
Walk-ins are welcome and no one will be turned away for lack of funds.
Follow your heart!