Articles by " Jan"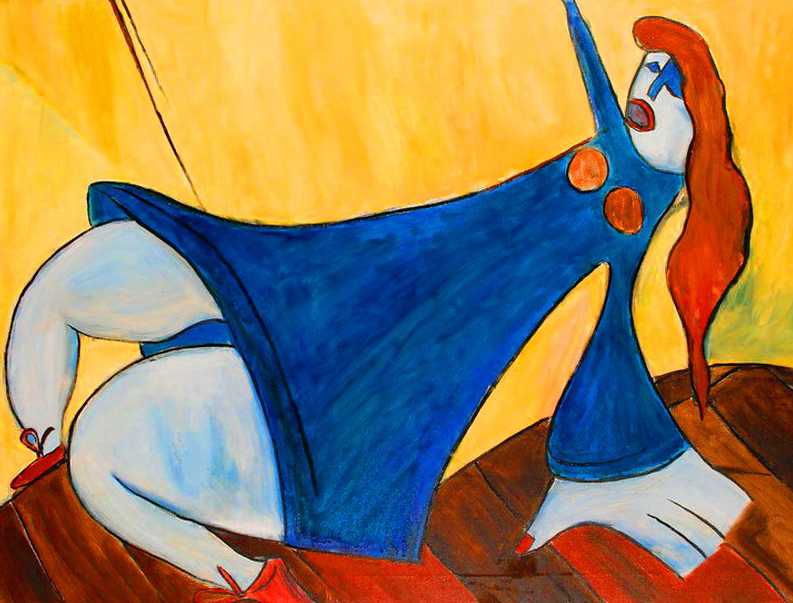 Note: The following was previously published as a Full Moon Reflection by the Forest Sangha on August 26:
Do not ignore the effects of evil,
saying, "This will come to nothing".
Just as by the gradual fall of raindrops
the water jar is filled,
so in time fools are corrupted by evil-doing.

(Dhammapada v. 121)
"It is wise to remind ourselves that we usually don't see how habits are formed. Perhaps we think that it doesn't matter when we turn a blind eye to somebody else's unethical conduct. But after a few times of choosing to 'not notice' what's going on, we can find that we have grown used to such conduct – we've become somewhat insensitive.
"A more skilful approach is to fully register how witnessing abuse or corruption affects us, in the whole body-mind, and to study our reactions. It is appropriate to feel averse towards that which is improper; aversion only turns into hatred when we cling to it, when we identify with it.
"Hatred is always to be avoided and never to be acted upon, but let's not be so afraid of it that we become blind. We must protect our sensitivity, feel fully what we feel, and learn to not 'become' those feelings."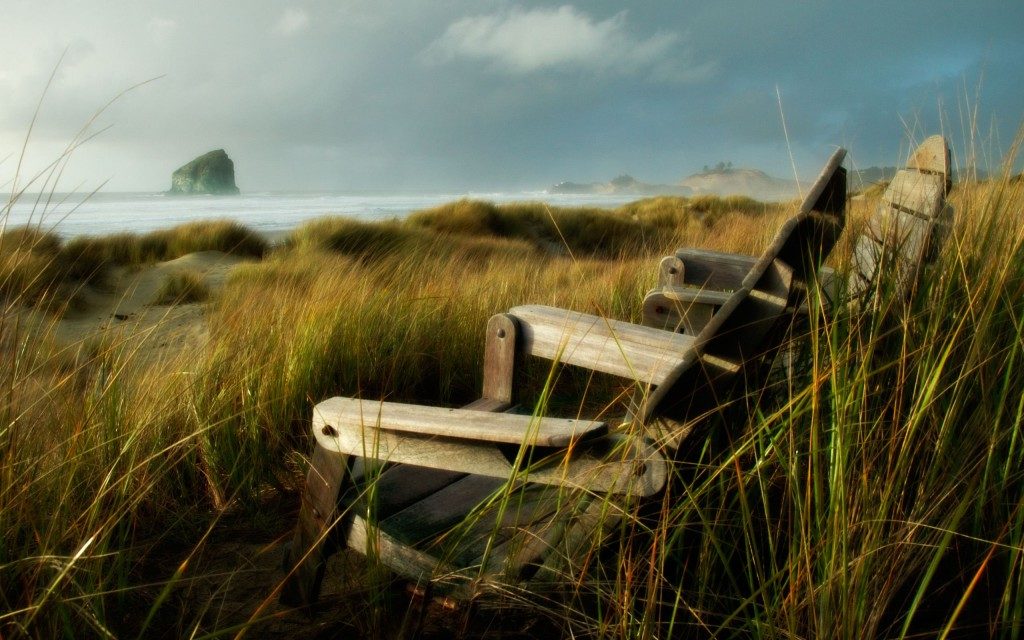 Another poem from Pome:
Geometry
by Rita Dove
I prove a theorem and the house expands:
the windows jerk free to hover near the ceiling,
the ceiling floats away with a sigh.
As the walls clear themselves of everything
but transparency, the scent of carnations
leaves with them.  I am out in the open
and above the windows have hinged into butterflies,
sunlight glinting where they've intersected.
They are going to some point true and unproven.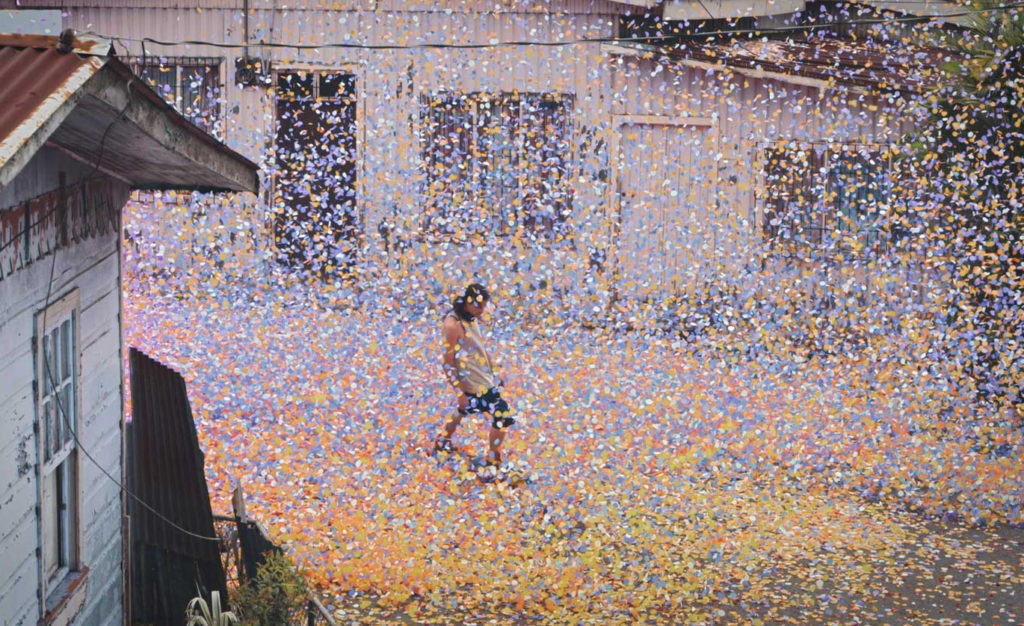 I subscribe to a lovely little service called Pome by Matthew Ogle, which sends a poem to your inbox every day. I really love the one that came yesterday. It puts me in the mood to do Metta:
Orchids are Sprouting from the Floorboards
by Kaveh Akbar
Orchids are sprouting from the floorboards.
Orchids are gushing out from the faucets.
The cat mews orchids from his mouth.
His whiskers are also orchids.
The grass is sprouting orchids.
It is becoming mostly orchids.
The trees are filled with orchids.
The tire swing is twirling with orchids.
The sunlight on the wet cement is a white orchid.
The car's tires leave a trail of orchids.
A bouquet of orchids lifts from its tailpipe.
Teenagers are texting each other pictures
of orchids on their phones, which are also orchids.
Old men in orchid penny loafers
furiously trade orchids.
Mothers fill bottles with warm orchids
to feed their infants, who are orchids themselves.
Their coos are a kind of orchid.
The clouds are all orchids.
They are raining orchids.
The walls are all orchids,
the teapot is an orchid,
the blank easel is an orchid,
and this cold is an orchid. Oh,
Lydia, we miss you terribly.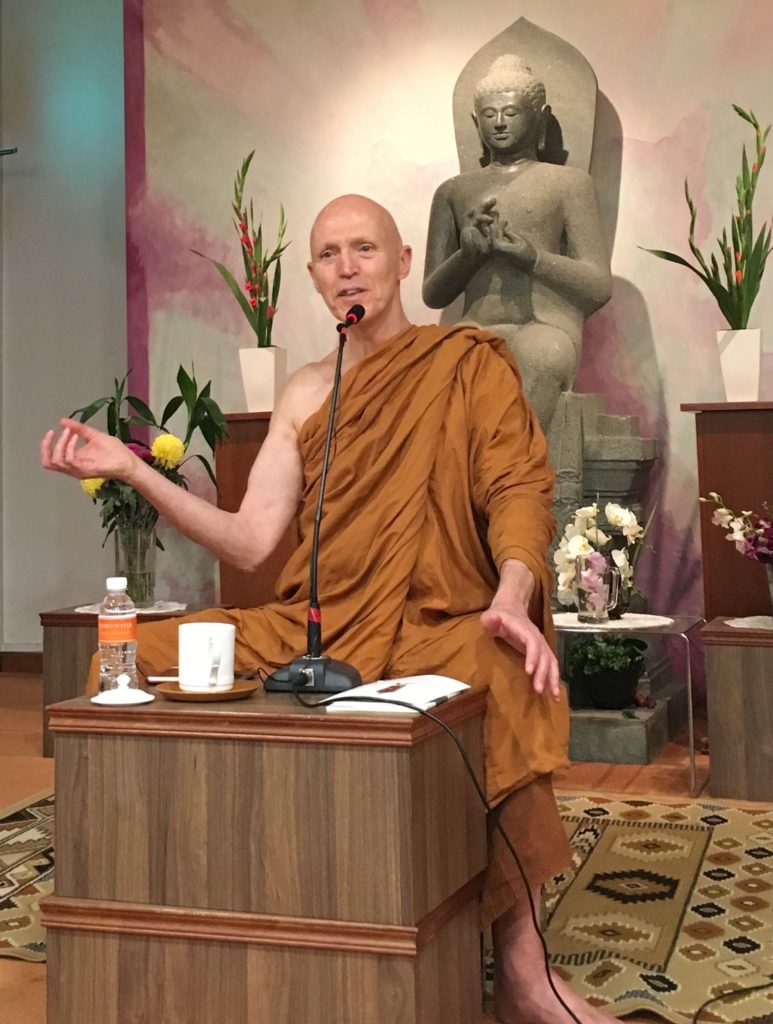 At the end of the retreat in Madison, Ajahn Sucitto gave this wonderful little gem of a talk called, Closing Exhortation: Being is First; Doing is Second.
Here's an excerpt:
"….Drop into the center of your reactivity. That's where you're supposed to be. You drop into — not your comfort zone — but right into the center of your reactivity. In there — that's authentic, isn't it. Because this is the thing you have to deal with. The reactivity.
"Don't worry about it. Don't start complaining about how reactive you are, or feeling hopeless, just go right to the center of your being, aware of your reactivity.
"I suggest that you can do this in ten seconds. Doesn't mean you've got an answer, doesn't mean you're not reactive — it just means you can drop into that… You don't need a lot of training, really, to just go to awareness of the compulsiveness, the reactivity.
"The real deep training is the staying just a little bit longer in that awareness. Live just a little bit longer against all the pressure. Could be just another 5 seconds, even. Could be a little bit longer. Can you bear with that? Can you breathe out into that?
"And then start with what I call 'guesswork.' The doing. Which is just opening, widening….
"Be prepared to get it wrong. It doesn't matter. Doing is always guesswork. You get five out of ten right – that's good. Six out of ten, three out of ten… But at least what you're doing is you're referring to awakening intelligence, rather than indoctrinated 'education'. Rather than programming….
"So check into this reactivity, and be in the center of one's field of blame and all that, the lack of confidence, and the desire… Then awakening intelligence can start to operate: It's all right. That's OK. Just take your time. Just move out. Let's see how it goes. I'm with you all the time.
"Awakening intelligence – you're not going to lose that one. Once you've touched into it, it's going to be with you all the time.
"Just take the time to drop into it. Take the time to knock on its door. It's going to come out. It's natural. If you don't ask for it, you're not going to get it. If you don't tap on the door, it can't answer. If you're too busy doing something else, doing busy stuff, driving yourself nuts – it's not going to answer the door, because you haven't asked it.
"And the asking is in the center of the reactivity…the fearfulness and the doubt. Be aware of that and then: what's important now?Just take a breath….
"See what is good. Follow the beautiful. Follow the good. Kalyana — the Beautiful, the Truthful, the Good. Follow that. See where it goes. What else can you do?
"Being is first; doing is second.
"I can't get it simpler than that, really. It has to be simple. There's so much that you know, so much you can learn, so much other stuff that you can pick up, goodies in meditation, Dhamma…  I don't need to run through all that again. You can get all that. So, you know, my little bit is to try to perhaps touch things in strange ways and maybe make things in some ways more direct:
"Being is the first thing; doing is second. It doesn't take that long to do that. And then following it is a curious path and strangeness.
"We are the unnamable, moving through the unimaginable. There is no finality. You crave it, but there isn't one.
"The unnamable moving through the unimaginable. What did you expect? [laughter] Crystal clear explanations? [more laughter]"
"So take time to check in with that.
"These are sort of daily life things. You have the 'occasionals', where you really check in with your refuges and so forth, your assets, and then you have the, what I call the 'on-going.'
"So this is something that I am suggesting throughout the day. You can take ten seconds. Ten second pauses. Ten second moments. After breakfast. When you park the car. Before you jump to the next thing, make these little break points: Pause…Where's it rolling now?…Where is it going now?…
"If you can build those in during the day…ten times a day…it's going to check some of these momentum wheels of our conditioning.
"So this is how I practice.
"I've been really winging it for the last fifty years or so. [laughter]…. Yeah….. And, uh, when I've let myself get distracted, you know, and start believing in fixed things and finalities and systems and structures…get distracted by all of that… Then there is something to feel, which is definitely…. We all can do this. Awakening intelligence is there, possible for us. What else is going to get you through?
[long pause]
"You know, sometime when I pause, people think it's that I'm thinking of something brilliant to say…it's not. I've just stopped. [laughter] It happens quite a bit. [more laughter]
"So I'll leave you with that, for now….with my blessings."
***
This is only about half the talk, and it's been edited and condensed. I highly recommend listening to the whole thing. (It's only 27 minutes!!!) Click here.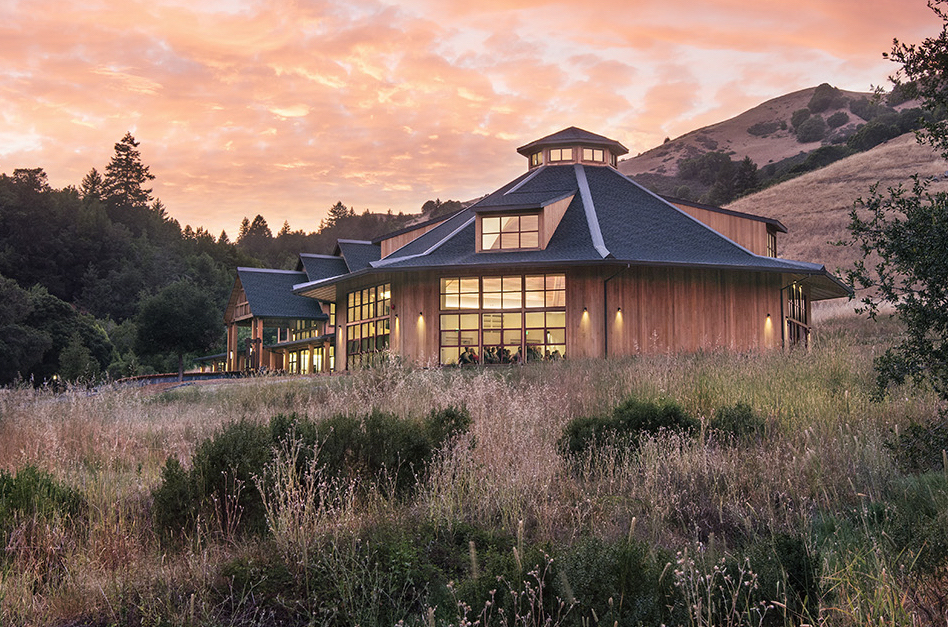 (Note: Tomorrow is the last Friday of the month so instead of posting, I'll be taking a Tiny Retreat. What's a Tiny Retreat? Find out here.)
***
Wish you could go to one of the Monday Night Dharma Talk and Meditation events taught by Jack Kornfield & Friends (held at Spirit Rock's beautiful new Community Meditation Hall pictured above), but don't want to get on a plane and fly out to California for the evening?
Here's what you do:
These Monday Night Dharma events are now available online — for FREE!!! — including the one scheduled for next Monday night (Oct 1), which will be taught by my mentor, Phillip Moffitt. These webcasts are live, so they run from 9:00 pm to 11:00 pm St. Louis time, BUT the video recording is available for 2 weeks after the event for anyone who registers, so you don't even have to stay up late to see it!
You just have to register by midnight of the day before the event.
Want to attend Monday Oct 1, when Phillip Moffitt is teaching? Register here.
Want to attend Monday Oct 8, when Mark Coleman is teaching? Register here.
Want to attend Monday Oct 15, when Nikki Mirghafori is teaching? Register here.
Want to attend Monday Oct 22, when Jack Kornfield is teaching? Register here.
***
I'll definitely be attending this Monday, when Phillip is teaching. Why don't you join me?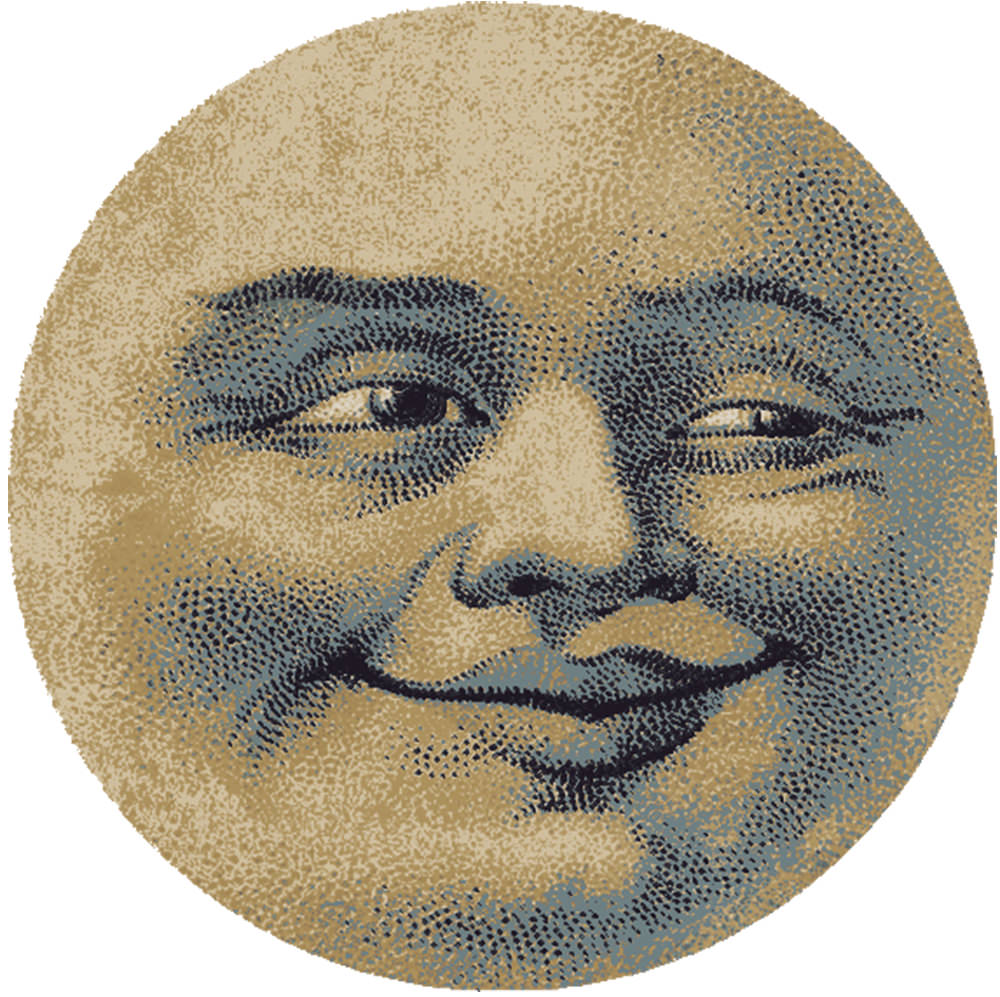 Here is this month's
Full Moon Reflection,
offered by the
Forest Sangha:
It is wisdom
that enables letting go
of a lesser happiness
in pursuit of a happiness
which is greater.
(Dhammapada v. 290)
"There is no denying that happiness can be found in the realm of the senses. However, the Buddha discovered that a more dependable and lasting happiness can be found within cultivated awareness. So long as awareness remains uncultivated, generally we won't see beyond the happiness that comes with gratifying sense desires.
"When awareness is cultivated, then we see the limitations inherent in such pursuits and come to know the happiness of contentment. Being continually caught up in desire is actually painful, but we can only see this once we have some perspective on the true nature of desire.
"Desire is a movement taking place in a larger reality. Appreciation of that larger reality is an expression of wisdom."
***
I know from my own experience that "a more dependable and lasting happiness" CAN be found in cultivated awareness, so of course that line stood out for me. But the part that REALLY stood out was the reference to the "larger reality" in which desire is just a "movement taking place".
So my practice for today will be to really let that land in me and to feel its resonance.
***
View earlier Dhammapada Reflections here.
I'm posting this today (on National Voter Registration Day) in case you haven't already receive an email message from Jack Kornfield or one of the other 130 or more Buddhist teachers (see below) who are asking for your help in getting folks registered to vote (starting with yourself, of course!) in advance of the important election coming up in November.
***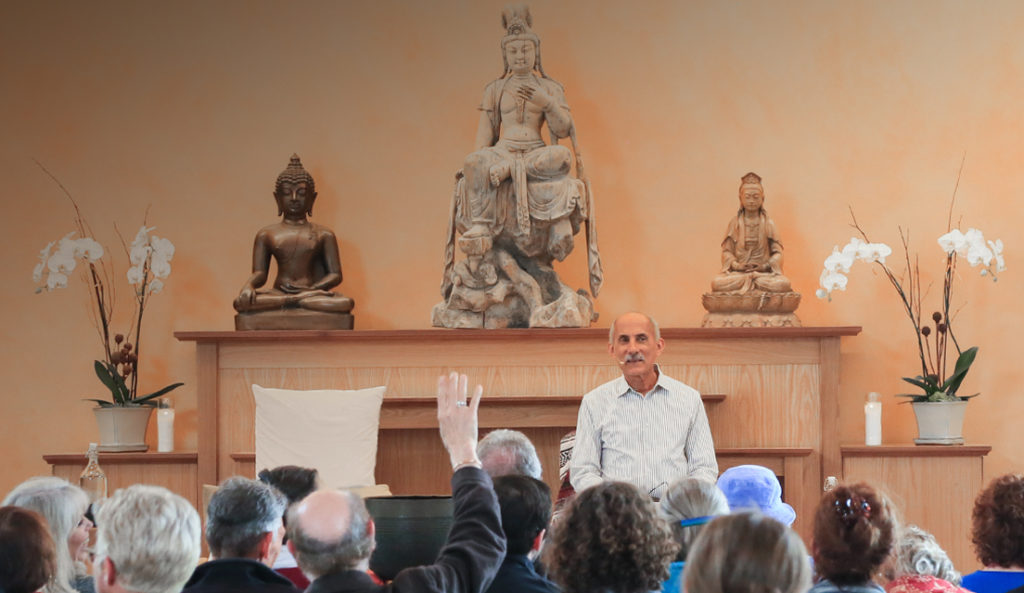 "As long as followers of the Way gather together and meet in harmony can they be expected to prosper and not decline. As long as followers of the Way care for the vulnerable among them can they be expected to prosper and not decline. As long as followers of the Way tend the sacred places in their environment can they be expected to prosper and not decline." ~ MahaParinirvana Sutra
Dear Friends in the Dharma,
This is a critical time in American society. As Buddhist teachers and leaders we recognize the importance of all who are eligible to participate in decisions that affect the well being of the whole. A mutual caring community is one of the central teachings of the Buddha.
Many have wondered what you can do at this divisive time. Across the country, tens of millions of eligible voters do not cast their vote – often because they don't believe their voice matters!
We are joining together with Faith In Action, a NON PARTISAN group of churches, mosques, synagogues and faith communities to help make sure all who are eligible are supported to vote.
We joyfully encourage all in our communities who can help in these weeks ahead to connect with Faith in Action by clicking this LINK. There you will find support and training so that in your area you can help get people out to vote.
Express your commitment and respect for the innate dignity and worth of all. Help to empower the voice of the whole community as a truly important contribution.
You can really make a difference! Please join us.
With loving kindness, compassion and blessings,
Yours in the Dharma,
Jack Kornfield
Sharon Salzberg
Joseph Goldstein
Zoketsu Norman Fischer
David Loy
Sayadaw U Vivekananda
Lama Surya Das
Lama Palden Alioto
Thanissara & Kittisaro
Trudy Goodman
Bob Thurman
William Aiken
Chozen & Hogen Bays
Rev. Bup Hee
Lama Willa Miller
Oren Jay Sofer
Marcia Rose
Neesha Patel
Tara Mulay
Rodney Smith
Pamela Weiss
Sharda Rogell
Kamala Masters
Jill Shepherd
Bonnie Duran
James Baraz
Devin Berry
Anna Douglas
Spring Washum
Carol Wilson
Larry Yang
Kate Lila Wheeler
Susie Harrington
Wes Nisker
Eugene Cash
Chris Crotty
Dawn Mauricio
Gulwinder S. Singh
Tempel R. Smith
Parwan Bareja
Phillip Moffitt
Noliwe Alexander
Andrea Castillo
Tere Abdala
Andrea Fella
Jim Willems
Mitchell Ratner
Eiko Joshin Carolyn Atkinson
Karl Brunnholzl
Kate Johnson
Melissa Myōzen Blacker, Rōshi
Arinna Weisman
Jules Shuzen Harris Sensei
James Myosan Cordova, Sensei
Alexis Santos
Rev. Edward Keido Sanshin Oberholtzer
John Tarrant, Roshi
Kanzan Bruce Fortin
Thanissara
Jundo Cohen
Pamela Ayo Yetunde
Gyokuko Carlson
Rev. Ronald Kobata
Tara Brach
Wendy Egyoku Nakao
Gil Fronsdal
Kenjitsu Nakagaki
Bhante Katugastota Uparatana Nayaka Thera
Sylvia Boorstein
Sojun Mel Weitsman
Judy Lief
Hozen Alan Senauke
Gina Sharpe
Konda Mason
Dharmacarani Vimalasara
Barbara Gates
Bhiksuni Thubten Chodron
Jeff Haozous
Mary Grace Orr
Lama Döndrup
Howard Cohn
Pat Berube, Lama Pat
Lama Stephen Gross
Leslie Booker
Matthew Brensilver
Kate Johnson
Diana Winston
Debra Chamberlin Taylor
Lynn Weinberger
Erin Treat
Erin Selover, MS
Shastri Nick Kranz
Madeline Klyne
Daniel Rothberg
Devon Hase
Chris Cullen
Melvin McLeod
Adin Strauss
Furyu Schroeder
Annik Brunet
Rev. Tenzen David Zimmerman
DaRa Williams
Gregory Scharf
Anne Cushman
Valorie Hutson
Ruth King
Karen Maezen Miller
Rev. James Ishmael Ford
Rev. Sumi Loundon Kim
Ed Sattizahn
Karma Lekshe Tsomo
Rev. Grace Schireson
Sensei Koshin Paley Ellison
Sensei Chodo Campbell
Jisan Tova Green
Rev. Rosan O. Yoshida, Ph.D.
Layla Smith Bockhorst
Eihei Peter Levitt
Rebecca Li
Myogen Kathryn Stark
Narayan Helen Liebenson
Flint Sparks
Harrison Blum
Sebene Selassie
Shaku Kengu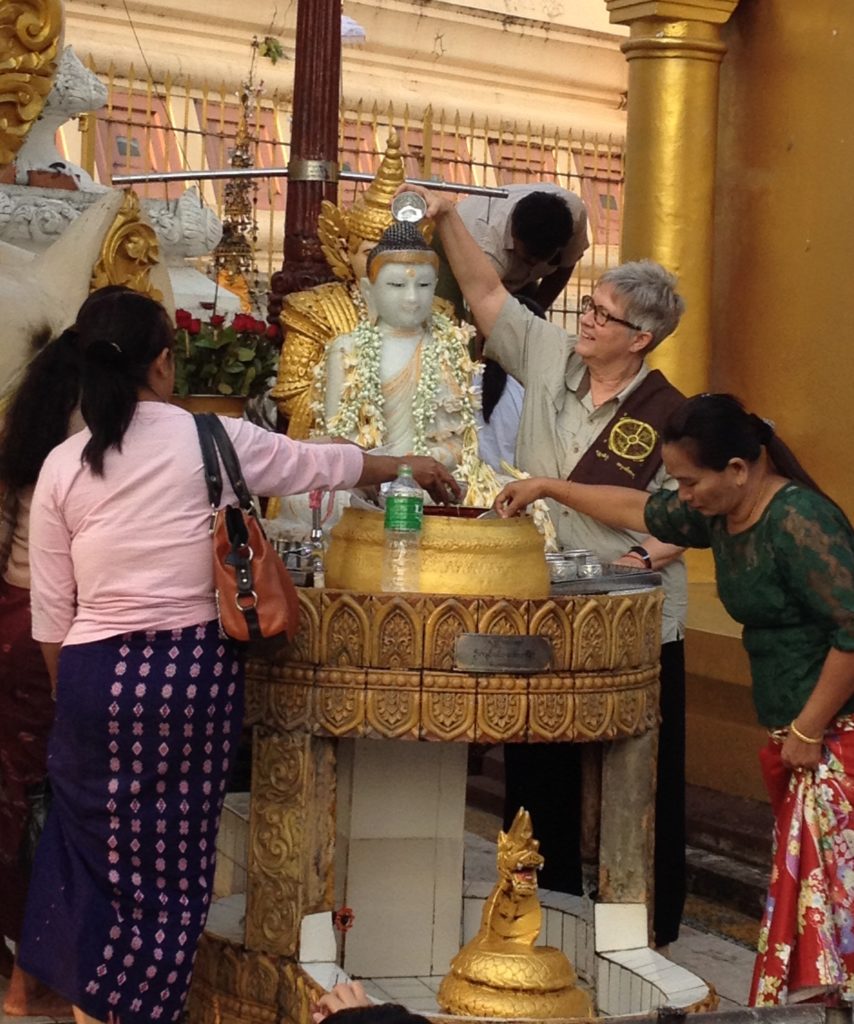 As I said in my talk yesterday at Sunday Sangha, for about 10 years now I have made a daily practice of chanting many of the traditional Pali chants, including the Homage and Refuges, which are usually translated into English as:
Homage to the Blessed One, the Noble, the Perfectly Enlightened One. 
To the Buddha, I go for refuge.
To the Dhamma, I go for refuge.
To the Sangha, I go for refuge.
However, since those words don't have a lot of meaning for me, I've come up with my own "translation" of them, so that when I chant in Pali, what I'm "saying" in English is:
I honor the innate potential for a human being — someone like me — to awaken to the deepest and most profound level of understanding of what leads to suffering and what leads to its end.
I take to heart the potential for this awakening in me.
I take to heart the lawful nature of things as they are and the teachings that can bring my own heart/mind/body into harmony with these laws.
I take to heart the teachers whose presence in my life have inspired me to awaken and who have shown me the way.
***
(That's me, in the photo above, paying homage while in Burma/Myanmar.)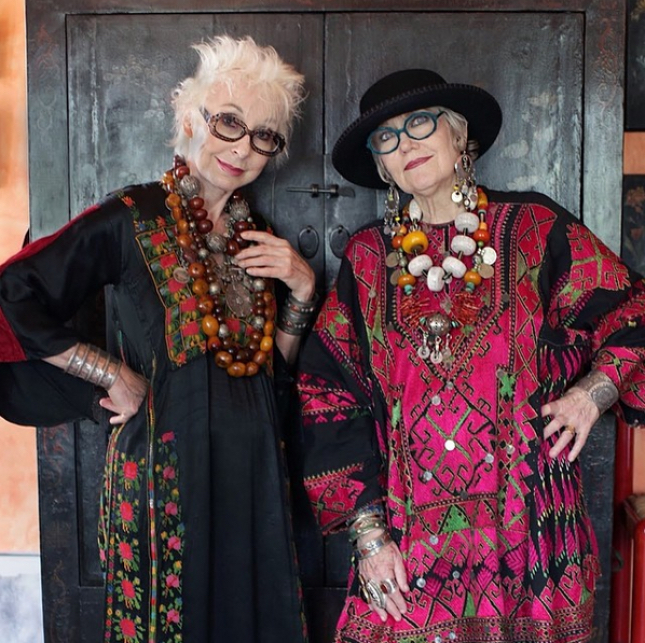 Come, Thief
by Jane Hirshfield
The mandarin silence of windows before their own view,
like guards who nod to every visitor,
"Pass."
"Come, thief,"
the path to the doorway agrees.
A fire requires its own conflagration.
As birth does. As love does.
Saying to time to the end, "Dear one, enter."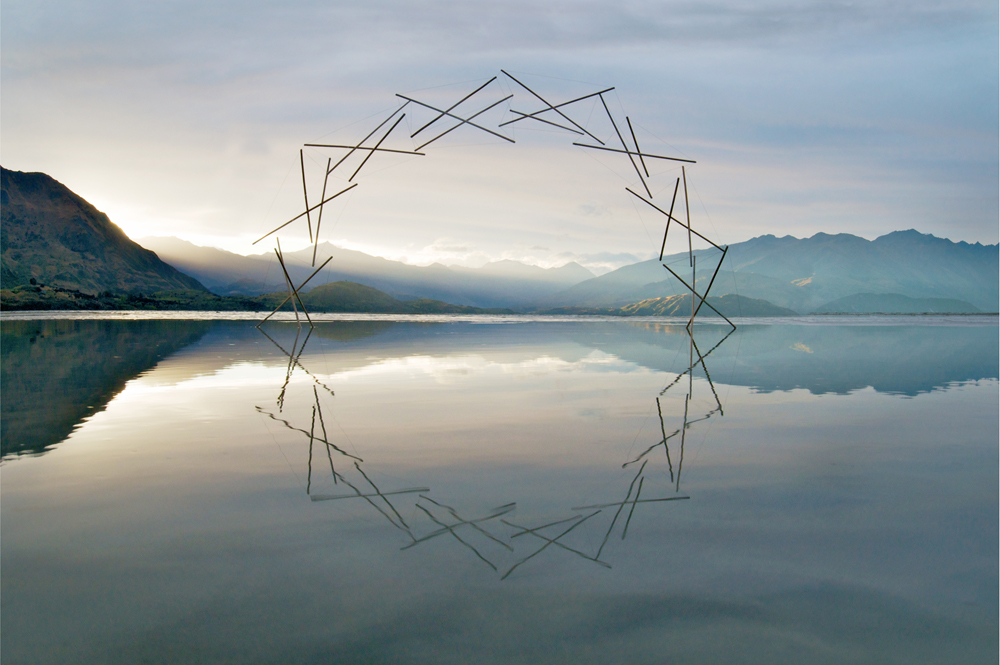 Ajahn Sucitto recently led a retreat (in Madison, Wisconsin!) so I've been listening to a lot of his new talks.
Here's an excerpt from one (which I didn't really like all that much at first) but which I now really love and can't stop "listening to" in my head — especially the very last part (of which there is considerably more than I have transcribe below). I strongly recommend listening to that part, instead of just reading it — but do it in a quiet place, where you can really take it in.
***
"We can get an image of ourselves as being regarded by others or being regarded by our own attitudes, as not coming up to what we should be or could be. And we do the same thing toward other people.
"We pick on some particular feature that is not agreeable and we make that the total story of what they are. In this way we create objects — perceptions — that are steeped in (for example) ill-will. Or we create objects that are molded by agitation. Or doubt…
"Then once we create the object, the object justifies the way in which we regard it: He did this and he did that, therefore he is an unpleasant person. I dislike him. How could you possibly not dislike him. He does this and he does that….
"Or we do that towards ourself: Other people don't like me, I'm not good enough… 
"With wise reflection, one begins to recognize that this quality of ill-will is uncomfortable for myself. It's making my heart sour and bitter. This is of no gain for me. This is a great loss. Whereas I could, instead, feel a sense of warmth, of ease, which would be much better…
"Is it possible, just in that, to sense: Oh, this is painful. It's not worthy of me. It's not going anywhere useful. Is it possible to acknowledge that and then…Relax…Pause….Stop.
"Maybe it's not. Maybe this habit is just so ingrained that one's mind runs down it. Then perhaps one can begin to consider: Well, OK, but at least I'm not going to act on it in terms of speech and physical action.
"That will have an effect. It will begin to, you know, put up a bar against it. And by at least stemming that tide, it's beginning to weaken the power of that kamma.
"This is actually a merciful teaching. What we can't do in meditation alone, we can perhaps do in terms of curtailing actions of body and speech, and that helps. And in going against the grain of that, it's possible for insights to arise from moments of having resisted it, and having used resolution to withstand it — and the tide can drop….
"So, through this process of letting go, supportive properties come into awareness. And then as we linger in those, stay in those, feel those, sample those….we are being held constantly, steadily…against the flows, the out-flows, the currents of suffering and stress…then the turning of the tide can occur….
"And we begin to sense the flow…. we turn, time and time again…to the sign of release, or the sign of comfort, or the sign of ground, or the sign of… you know… whatever you want to call it… where the tides drop, where suffering abates, where the intensities release…
"That then becomes one's meditation object.
"Dwell in it. Breathe in it. Feel what your breathing is like when that occurs — the sense of the space around and through your body, the energy levels when that occurs, the qualities of materiality, the energy bodies… Feel what occurs when that occurs.
"In this way you deepen and add dimension to that. You build it up. You make an investment of that. Then that becomes a more solid refuge and a "bar" to the tide of suffering and stress.
This is called: Careful thinking, skillful thinking. It is to be cultivated. For wisdom. And release.
***
This excerpt has been pretty heavily edited. Click here to listen to the full talk.