Articles by " Jan"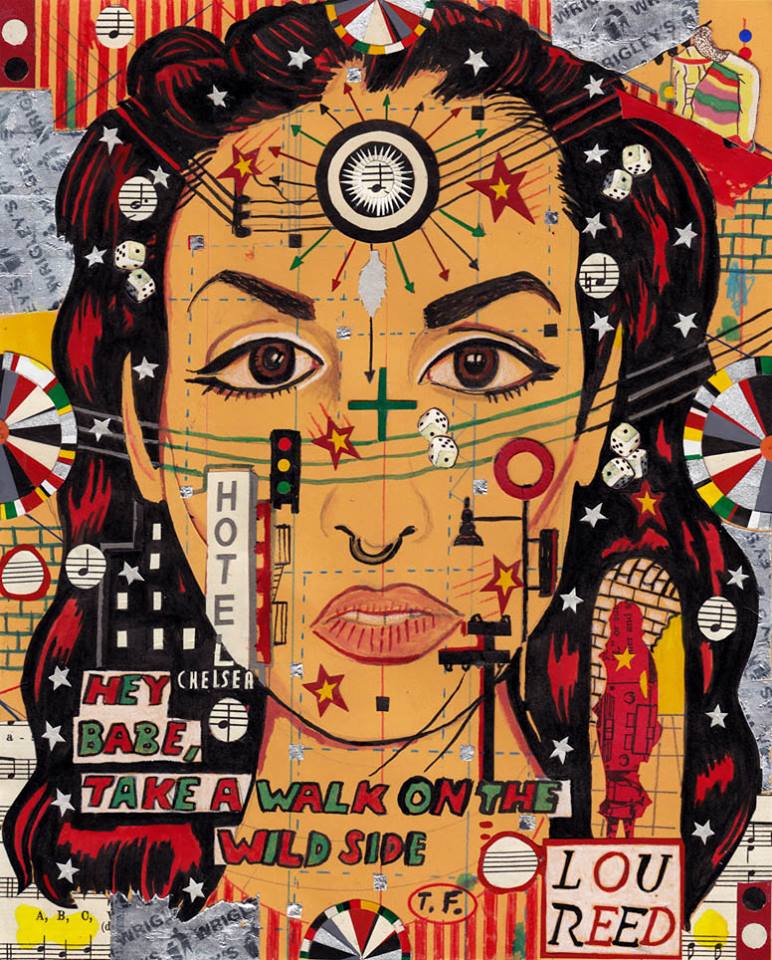 Dharma Town hosted another Retreat-in-a-Box yesterday, so a dozen or so of us got to spend the day getting a little better acquainted with our own heart-mind-body streams by siting and walking (and sitting and walking, and sitting and walking, etc. etc) with instructions and guidance from Jack Kornfield, who read us this poem:
Wilderness
by Carl Sandburg
There is a wolf in me … fangs pointed for tearing gashes … a red tongue for raw meat … and the hot lapping of blood–I keep this wolf because the wilderness gave it to me and the wilderness will not let it go.
There is a fox in me … a silver-gray fox … I sniff and guess … I pick things out of the wind and air … I nose in the dark night and take sleepers and eat them and hide the feathers … I circle and loop and double-cross.
There is a hog in me … a snout and a belly … a machinery for eating and grunting … a machinery for sleeping satisfied in the sun–I got this too from the wilderness and the wildness will not let it go.
There is a fish in me … I know I came from salt-blue water-gates … I scurried with shoals of herring … I blew waterspouts with porpoises … before land was … before the water went down … before Noah … before the first chapter of Genesis.
There is a baboon in me … clambering-clawed … dog-faced … yawping a galoot's hunger … hairy under the armpits … here are the hawk-eyed hankering men … here are the blonde and blue-eyed women … here they hide curled asleep waiting … ready to snarl and kill … ready to sing and give milk … waiting–I keep the baboon because the wilderness says so.
There is an eagle in me and a mockingbird … and the eagle flies among the Rocky Mountains of my dreams and fights among the Sierra crags of what I want … and the mockingbird warbles in the early forenoon before the dew is gone, warbles in the underbrush of my Chattanoogas of hope, gushes over the blue Ozark foothills of my wishes–And I got the eagle and the mockingbird from the wilderness.
O, I got a zoo, I got a menagerie, inside my ribs, under my bony head, under my red-valve heart–and I got something else: it is a man-child heart, a woman-child heart: it is a father and mother and lover: it came from God-Know-Where: it is going to God-Knows-Where–For I am the keeper of the zoo: I say yes and no: I sing and kill and work: I am a pal of the world: I came from the wilderness.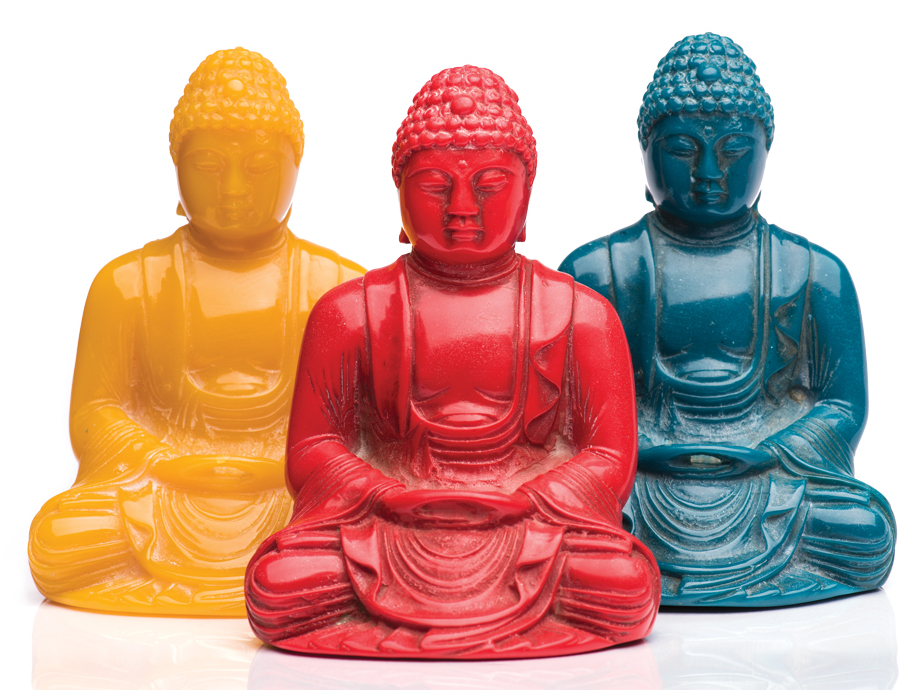 One of my oldest habit patterns is believing that MY way is the RIGHT way. This can be very painful. For everyone!
Of course, sometimes my way IS the right way…or at lease ONE of the right ways…but it would be a whole lot better if I could avoid getting caught in this kind of thinking.
Mindfulness, of course, is the way to break free of old habits, so I've been working with that. But then last night, I happened to listen to a talk in which Phillip Moffitt describes how he developed a specific practice — for himself — to address this very habit!
He calls it Relaxing into Surrender:
"I started this practice when I was working with a particular area of my life… I was repeatedly getting caught in something that was not personal in nature, but nonetheless, it was something that I very much wanted to go my way.
"The feeling was one of tightness, closed heart, closed mind, and it was an unwholesome feeling. So I started relaxing. And then as I was doing it more I realized: Ah, there's a bigger teaching here. For me! I started this practice not to teach it to you, but for my own practice. 
"What I have done now for these past 23 months is: periodically, every day, I will take just a brief 30 seconds or 3 minutes or 5 minutes or whatever it is…and I will relax. I will relax the body; I will relax the breath; I will relax the mind state. As best I am able. 
"So: driving a car, sitting in a meeting, I'll just relax. Now maybe it'll be in the middle of something that I actually have a point of view about, but other people are talking and I will sit there and I will just consciously relax: body, breath, and mind. Driving down the highway I will do it. Talking on the phone I will do it. Being by myself. Walking out in nature. Over and over again… I make a mindfulness practice out of relaxing. 
"What I discovered is that, although I already had a great deal of equanimity, mindfully relaxing day after day throughout the day in this way opened me up to a new level of relaxing, of letting loose of tension in attention, of tension in the body, tension in the mind state and it brought up this possibility repeatedly of surrendering.
"Because once I'd done all that relaxing…then I realized: OK so now here I am really wanting to affect the outcome in the decision we're making in this particular meeting, but, who knows…maybe what I think would be best isn't the best. But even if it IS best, maybe it's going to happen and maybe it's not. So: just let it go.
"But not giving up the point of view or failing to articulate that point of view!
"From a classical Buddhist teaching, this is letting go of sakkays-ditthi (personality view)…. which is the view of seeing everything from a dualistic perspective, from a personality — I like this and I don't like that; I don't want this to happen and I do want that to happen — and being attracted to all of that, to taking it in such a way that there is tension, there is clinging, there is holding onto it.
"But not letting go of your values! Of course you want your community to be a safe community. You want your country to be a country of dignity and of kindness. And honesty. Of course you want that. Of course!!! But the getting tense around it is separate from the wanting of that, of having that as a value… 
"What we surrender is the getting defined by it. So relax throughout the day and see: Oh, I can relax in this moment. Over and over again. Then this idea of surrender will come up in its own form, in its own time….
"The breath and the relationship of the breath to the emotions is a multi-dimensional experience. If you never experiment, you aren't giving yourself a chance. This very simple exercise that I'm inviting you to do of relaxing the breath with the body and the mind, in the way I've said up to this point — that is enough.
"I can give you very fancy kinds of breath work, of controlling the breath, of controlling the inhale and the exhale, where to place the breath, where to follow the breath… I've done lots of very esoteric practices. But you do not need those practices for what we're pointing to tonight. You really don't.
"For most of us, we have to have some sort of practice. Otherwise our minds just take over and there's some part of us that's just on autopilot…
"So we relax, but we don't abandon practice. Surrender doesn't mean quitting. It's a specific use of the word 'surrender.' You're surrendering attachment to outcome. You're not quitting. You're not being asked to give up the juice of your life. You're being asked to practice letting go of your attachment, your clinging, your demand that those areas of your life be a certain way." 
***
I really see how this could have a big impact…over time, of course. Phillip says to try it for at least 3 months.
OK, Phillip. At least for the next 3 months, I'm taking this one as a specific practice. Anybody else out there care to join me?
(The excerpt above is from Phillip Moffitt's talk called Relaxing into Surrender, beginning at about the 40 minute mark. It is lightly edited for readability. Click here for the full talk.)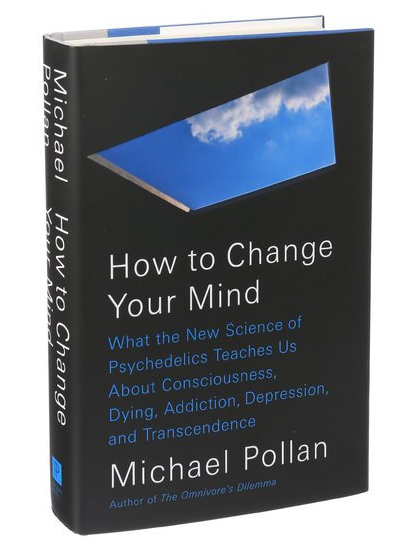 After reading this Sunday's New York Times Magazine adaptation of Michael Pollan's new book, How to Change Your Mind: What the New Science of Psychedelics Teaches Us About Consciousness, Dying, Addiction, Depression, and Transcendence…I immediately went online and bought the book.
Not because I have any interest in taking psychedelic drugs or undergoing psychedelic therapy or doing anything else "psychedelic" (well, maybe wearing an old tie-dyed T-shirt). But I feel compelled to read Pollan's book because his description of the altered states of consciousness he experienced while under the influence of psilocybin — and their lasting effect — is so resonant with some of my own experiences in meditation that…well…it kind of blows my mind!
I hesitate to excerpt the Times article (rather luridly titled: My Adventures with the Trip Doctors) because I think it require a full reading. But I will quote a part of what struck me the most:
"Losing myself in the music became a kind of rehearsal for losing myself, period… I became identical to the music, a word that doesn't begin to describe the power of what these unearthly vibrations were, or explain how they somehow lifted up and carried me beyond the reach of all suffering and regret…
"The sovereign ego, with all its armaments and fears, its backward-looking resentments and forward-looking worries, was simply no more, and there was no one left to mourn its passing. And yet something had succeeded it: this bare, disembodied awareness, which gazed upon the scene of the self's dissolution with benign indifference. I was present to reality but as something other than my usual self. And although there was no self left to feel, exactly, there was a feeling tone, and that was calm, unburdened, content. There was life after the death of the ego."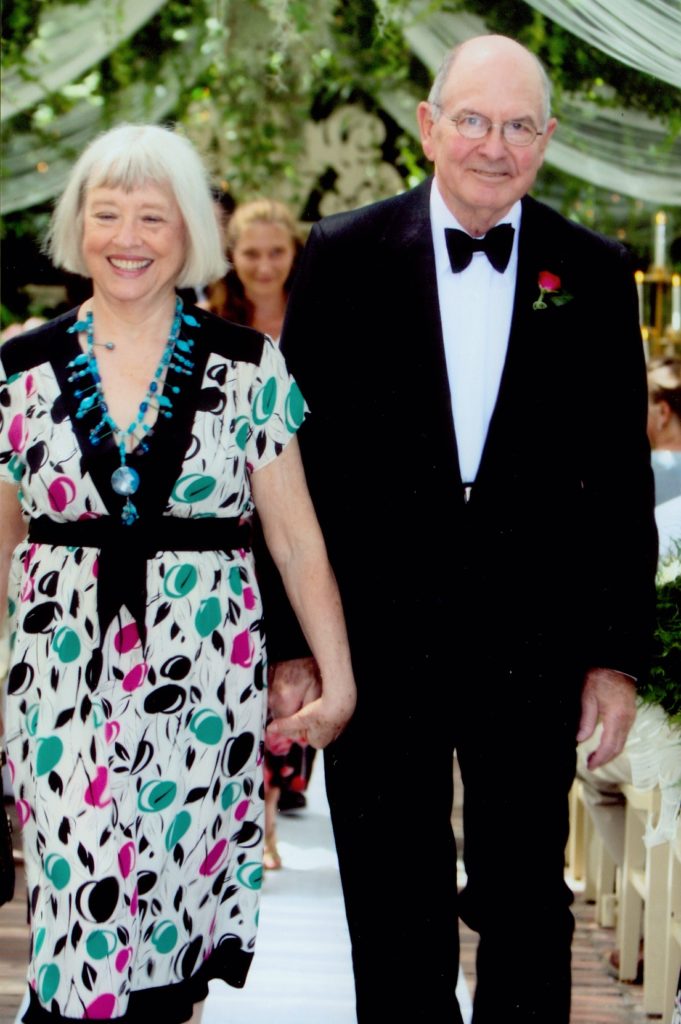 Today is my Mom and Dad's 70th wedding anniversary. This is a photo of them taken at my niece's wedding in 2008.
Mom will be 89 in August. Dad is 91. I took Mom to the doctor this morning for her annual check up. Dad will go for his tomorrow. They're doing remarkably well. But still.
Every morning I recite the Buddha's 5 Remembrances. This morning it felt especially tender:
I am of the nature to grow old. There is no way to escape growing old.
I am of the nature to have ill health. There is no way to escape having ill health.
I am of the nature to die. There is no way to escape death.
All that is dear to me and everyone I love are of the nature to change. There is no way to escape being separated from them.
My actions are my only true belongings. There is no way to escape the consequences of my actions. My actions are the womb from which I am born. Whatever I may do, for good or for ill, to that I will fall heir.
Failing and Flying
by Jack Gilbert
Everyone forgets that Icarus also flew.
It's the same when love comes to an end,
or the marriage fails and people say
they knew it was a mistake, that everybody
said it would never work. That she was
old enough to know better. But anything
worth doing is worth doing badly.
Like being there by that summer ocean
on the other side of the island while
love was fading out of her, the stars
burning so extravagantly those nights that
anyone could tell you they would never last.
Every morning she was asleep in my bed
like a visitation, the gentleness in her
like antelope standing in the dawn mist.
Each afternoon I watched her coming back
through the hot stony field after swimming,
the sea light behind her and the huge sky
on the other side of that. Listened to her
while we ate lunch. How can they say
the marriage failed? Like the people who
came back from Provence (when it was Provence)
and said it was pretty but the food was greasy.
I believe Icarus was not failing as he fell,
but just coming to the end of his triumph.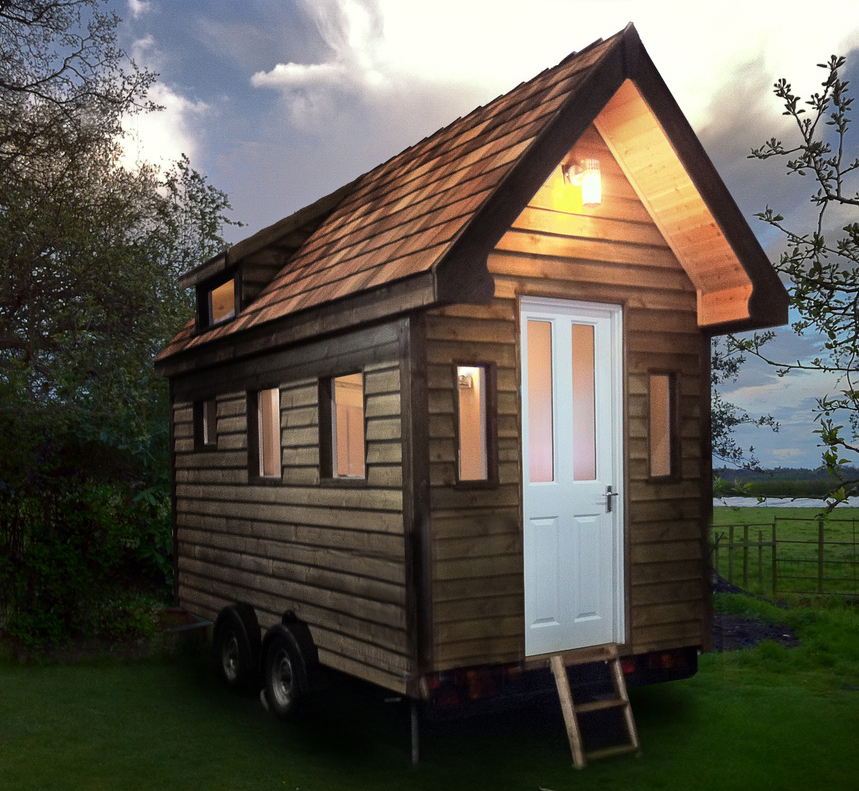 I was listening to a talk by Phillip Moffitt on Choiceless Awareness — not with any particular intent except to be listening to Phillip give a dharma talk — and I heard him get started by talking about samadhi practice, and saying that no matter what kind of meditation we're doing, we start out by collecting and unifying our mind…and that as we build up continuity, over time, "our mind gets really stable."
Right. Nothing new there.
But then he said: "Really stable. Not so much during an evening like this [he was talking to his Sunday Night sitting group], and certainly not that much at home (usually) if we're just doing 30 minutes at home — but if we're doing a half-day, one weekend a month — the mind can get pretty darn stable….in a half day, if you're there alone, and you don't have some big thing on your mind. You can really get going on this."
And I thought: Wow.
I have a daily sitting practice, which I just "kicked up a notch" by increasing the amount of time I sit. (And I've really noticed a big difference as a result.) But I never thought about scheduling a half-day, here at home, once a month.
And then I thought: I could do it!
So…I'll be taking a Tiny Retreat — on the last Friday of every month, from 8:00 am to 12:00 noon. Starting Friday, May 25.
Want to join me? (You could do it on a different day, at whatever time you want.) But we'd still be doing it "together." We could check in with each other about it. Or just text to say that we'd done it.
I'm serious. Email me here if you're interested.
Think about it!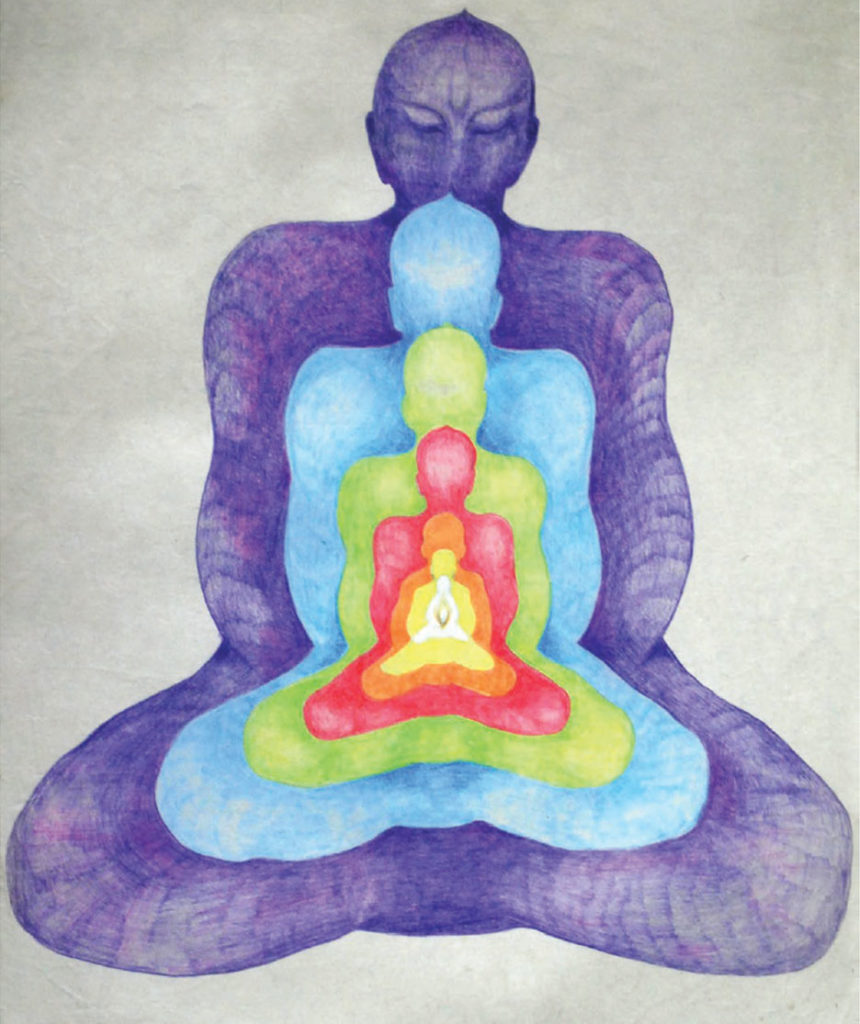 I've been doing the "Required Advanced Reading" for Phillip Moffitt's next retreat, titled: Meditating on the Nine Bodies: A Practical Map for Insight Practitioners (which I'll be attending at the end of this month.)
The requirement is to read the first six chapters of Phillip's new book, Awakening through the Nine Bodies: Explorations in Consciousness for Mindfulness Meditation and Yoga Practitioners.
It's pretty unusual for there to be a homework assignment(!) required to attend a retreat, but I think this is going to be a pretty unusual retreat.
(I already read the book when it first came out last fall. Let me just say: It's not a quick read. But if you're interested, it's worth it!)
The "Nine Bodies" refers to nine levels of consciousness that (according to these teachings) can be accessed/experienced through meditation. These levels are called: Physical Body, Vital Body, Emotional Body, Etheric Body, Astral Body, Intuitional Body, Spiritual Body, Divine Body, Cosmic Body.
The book includes meditation instructions for accessing each of these Bodies. Here's an excerpt from the first one:
"Begin with simply practicing mindfulness of the wind element manifesting as breath in the Physical Body. Be mindful of any physical sensations that tell you that you are breathing; breath is occurring. You may feel the wind element as pressure, tingling, or vibration, or as an in-and-out or rising-and-falling movement.
"When you are able to consciously feel these body sensations directly without commenting on them or trying to control them through your thoughts, you are directly accessing the Physical Body. Confirm whether this is true for you. You will see that indeed consciousness knows it knows physical sensations. Instructing you to do this confirmation may seem unimportant, but the 'knowing you know' aspect of consciousness builds strength and confidence of mind, which helps the mind develop its more subtle capacities for attention…
"One way to describe the felt sense of being in the Physical Body is as 'embodied consciousness.' Another is feeling 'grounded in the body.'…. From this embodied consciousness you can develop a felt sense for the nervous system based on the principle of being grounded.
"You will discover that your attention can be grounded in any conscious experience, not just the body, if you cultivate the intention to rest attention on that experience.
"Just as the nervous system has a parasympathetic relaxation response when it realizes it is safely resting on Earth, which in turn calms and clears the mind, this calming relaxation response is generated when accessing each of the Bodies….
"From the practical perspective, it is very helpful to be able to access the Physical Body in daily life when the mind is racing and emotions are strong. I recommend that you repeatedly return to establishing mindfulness of the body 'within the body' throughout your day. It provides a beneficial break for an overly active mind or a mind that is habitually tuning out."
***
Interested? You can find recordings of these and other instructions for accessing the Physical, Vital, Emotional, Etheric, and Intuitive Bodies by clicking here. Some are led by Phillip Moffitt, other by his co-teacher, Dana DePalma. Enjoy!
The Word
by Tony Hoagland
Down near the bottom
of the crossed-out list
of things you have to do today,
between "green thread"
and "broccoli" you find
that you have penciled "sunlight."
Resting on the page, the word
is beautiful, it touches you
as if you had a friend
and sunlight were a present
he had sent you from some place distant
as this morning–to cheer you up,

and to remind you that,
among your duties, pleasure
is a thing,
that also needs accomplishing.
Do you remember?
that time and light are kinds
of love, and love
is no less practical
than a coffee grinder
or a safe spare tire?
Tomorrow you may be utterly
without a clue
but today you get a telegram,
from the heart in exile
proclaiming that the kingdom
still exists,
the king and queen alive,
still speaking to their children,
–to any one among them
who can find the time,
to sit out in the sun and listen.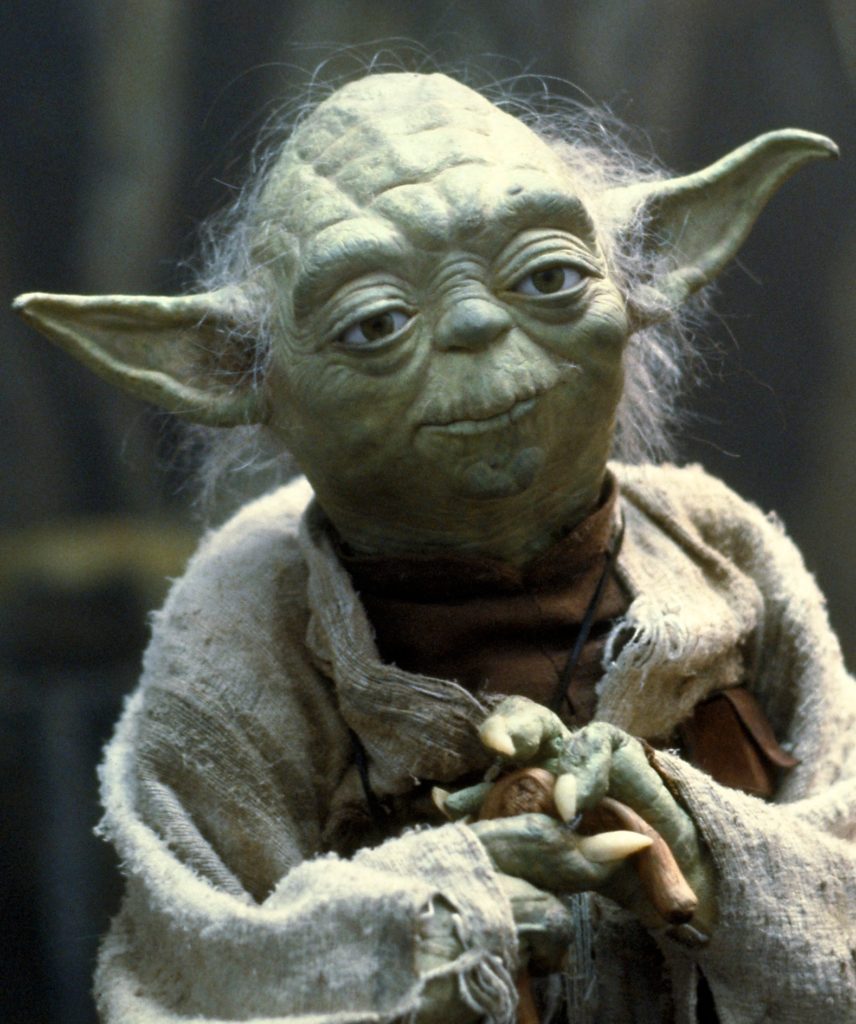 I've been listening to some of Phillip Moffitt's talks on Awareness lately and came across this particularly helpful little bit of dharma wisdom:
"One of the big understandings and training that comes out of meditation is that we learn to start where we are, and we learn to start over.
"We connect mindfulness with clear intention, because mindfulness without a clear intention succumbs to the ego.
"So we are mindful and we have a clear intention. Then — when we add patience and persistence — we are a force to be dealt with.
Why? Because we are always willing to start where we are. And we are always willing to start over!
"For example, we're in a situation and we get thrown off. We become aware: Oh, I'm off center. OK. Come back to center.
"We don't go into: Oh, I always get off center. You know, ever since I was a child and I didn't get that support I needed… Or: I'm never able to stay centered…or any of this judging and comparing. No: Just start over. But we can't start over from somewhere other than where we are. We're lost — so we start from there. And then we move back to center.
"So often we try to start from where we are not. It's easy to see this in meditation. We sit down and we have an idea of what mediation is, or how this meditation is supposed to be, and we'll try to start from where we think we should be. But the truth is that we're sleepy, or we're tired, or we're something else that's other than where we think we should be. And the effect of that is actually to lessen our effectiveness as meditators. We're better off recognizing the sleepiness: Oh, sleepiness is like this. 
"An awareness of the sleepiness and a skillful relationship to it will make it less likely that we will succumb to it, not more likely — as long as we have intention. As long as we know that in this moment: I intend to be awake and meditate. (If that's the truth. Sometimes that's not the truth for us. We actually don't mind it. We're thinking that we're just going to doze through this one.) I'm not saying that's wrong. Just know we're doing it! Just know that we're making that choice…
"Starting where we are requires patience. Starting over requires persistence. With those two, plus mindfulness with intention — What do you think happens? What's someone going to be able to do to stop you, if you're willing to start over from wherever you are?
"Oh, I've just been defeated! OK. Starting from 'defeat,' here's where I'm going….
"It's very powerful.
"So powerful that I always remind people that we must take responsibility for what we learn in the dharma. As we gain more impact, more personal empowerment, it's very important that sila — the commitment to ethical behavior — comes with it."
***
This excerpt is from a daylong course taught by Phillip, called Awareness of Awareness. It begins at about 8 minutes into this talk and has been edited for readability.
The Way It Is
by William Stafford
There's a thread you follow. It goes among
things that change. But it doesn't change.
People wonder about what you are pursuing.
You have to explain about the thread.
But it is hard for others to see.
While you hold it you can't get lost.
Tragedies happen; people get hurt
or die; and you suffer and get old.
Nothing you do can stop time's unfolding.
You don't ever let go of the thread.