Articles by " Jan"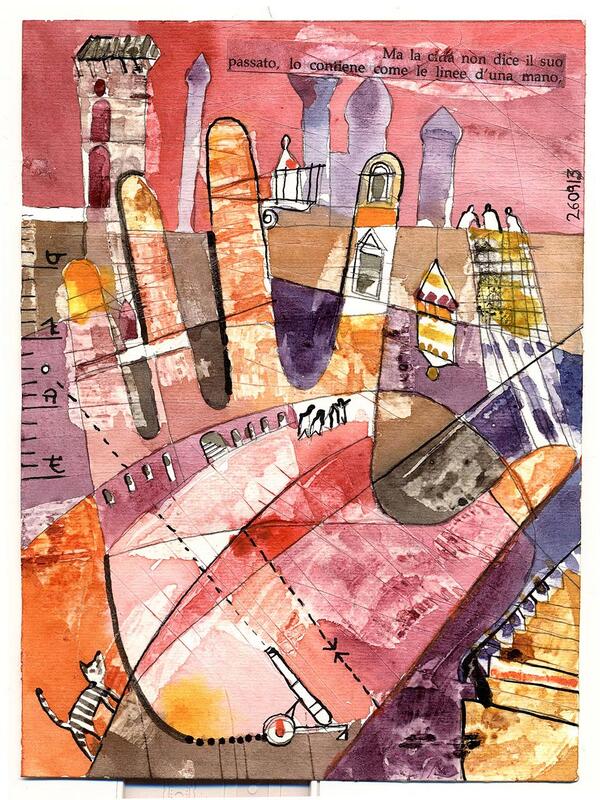 Sorry for not posting yesterday, but there was a lot going on, both internally and externally (as they say).
And now I won't be posting again until Wednesday because I'm flying to San Francisco tomorrow to meet with my teacher, Phillip Moffitt, and to visit with my dear, sweet, wonderful, and so amazingly generous (!!!) dharma friends, Maggie and Tony, who are not only picking me up at the airport and hosting me at their house, but are also driving me all the way to Phillip's office in Tiburon and back. (I love you guys!)
So now, in keeping with my pre-flight ritual of reflecting on the nature of travel as I am about to embark, I offer this selection from Invisible Cities by Italo Calvino:
Cities & Desire 1
There are two ways of describing the city of Dorothea: you can say that four aluminum towers rise from its walls flanking seven gates with spring-operated drawbridges that span the moat whose water feeds four green canals which cross the city, dividing it into nine quarters, each with three hundred houses and seven hundred chimneys.
And bearing in mind that the nubile girts of each quarter marry youths of other quarters and their parents exchange the goods that each family holds in monopoly–bergamot, sturgeon roe, astrolabes, amethysts–you can then work from these facts until you learn everything you wish about the city in the past, present, and future.
Or else you can say, like the camel driver who took me there: "I arrived here in my first youth, one morning, many people were hurrying along the streets toward the market, the women had fine teeth and looked you straight in the eye, three soldiers on a platform played the trumpet, and all around wheels turned and colored banners fluttered in the wind.
"Before then I had known only the desert and the caravan routes. In the years that followed, my eyes returned to contemplate the desert expanses and the caravan routes; but now I know this path is only one of the many that opened before me on that morning in Dorothea."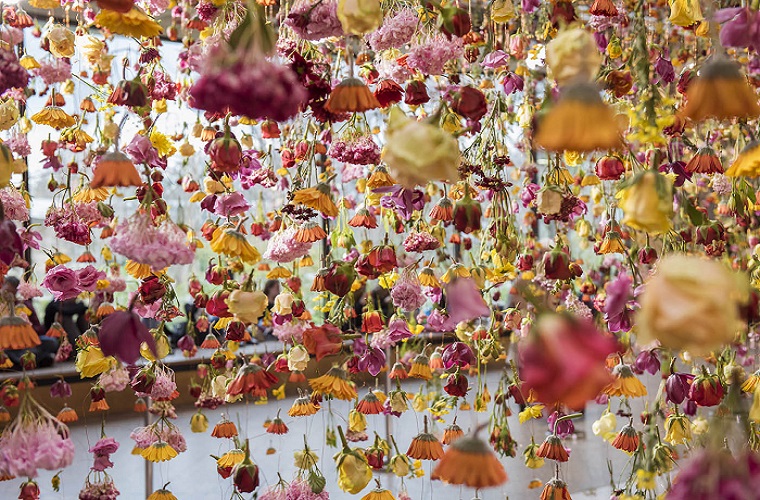 I was feeling the need for something peaceful and deeply soothing last night, so I listened to this lovely 15-minute recording of Thanissara and Kittisaro opening a retreat at IMS several years ago with the traditional chants of Blessing and Protection (Partita).
Thanissara begins the chanting (as she explains on the tape) by calling on all wholesome forces, both internal and external, including all the angelic beings that are said to help and guide practitioners — spirits of the earth, of the mountains, the oceans, of wind, and of fire — to bear witness and to bless and support us in the awakening process. Then Kittisaro joins her, and the chant transitions into recitations of core teachings of the Buddha — Reflections on the Triple Gem, the teaching on Loving Kindness, and various accounts of the Buddha as he overcame challenges through the power of truth and kindness and insight.
I turned out the lights, lay on the bed, and let the sounds pour over me. It was just what I needed. The chants are in Pali, so of course most of the words don't have any actual meaning for me, but the tones and the rhythm and the repetition — and who knows, maybe something more — really touched me.
I felt drenched in blessings.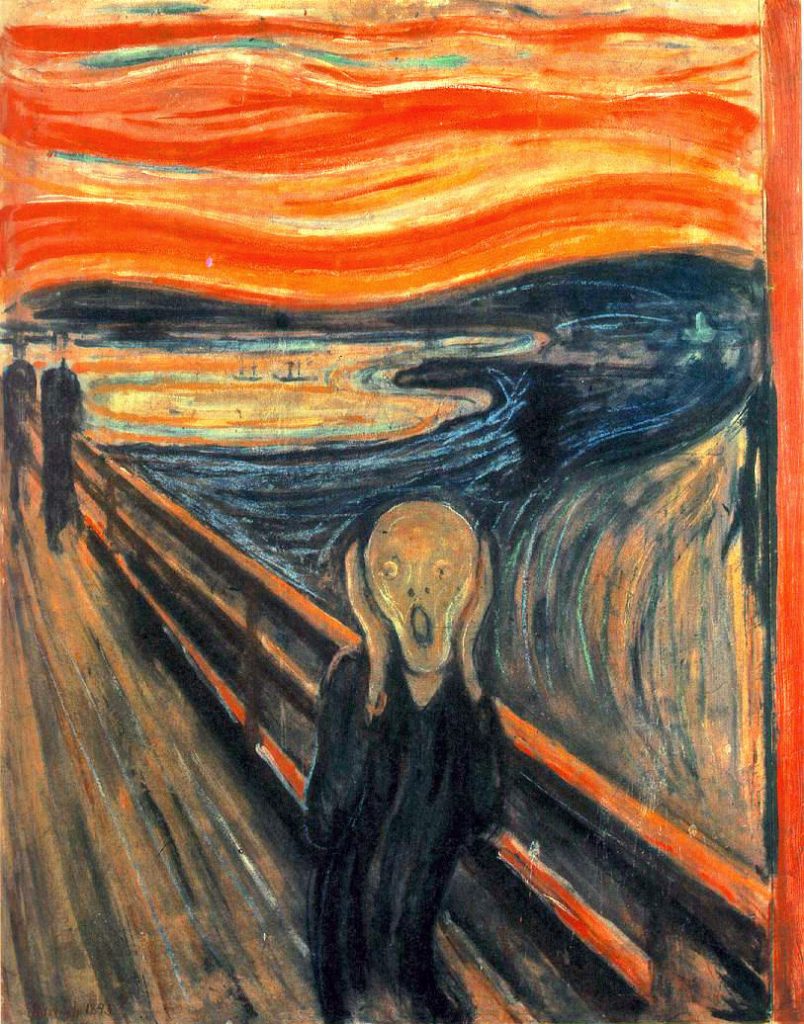 The Universe as Primal Scream
by Tracy K. Smith
5pm on the nose. They open their mouths
And it rolls out: high, shrill and metallic.
First the boy, then his sister. Occasionally,
They both let loose at once, and I think
Of putting on my shoes to go up and see
Whether it is merely an experiment
Their parents have been conducting
Upon the good crystal, which must surely
Lie shattered to dust on the floor.
Maybe the mother is still proud
Of the four pink lungs she nursed
To such might. Perhaps, if they hit
The magic decibel, the whole building
Will lift-off, and we'll ride to glory
Like Elijah. If this is it–if this is what
Their cries are cocked toward–let the sky
Pass from blue, to red, to molten gold,
To black. Let the heaven we inherit approach.
Whether it is our dead in Old Testament robes,
Or a door opening onto the roiling infinity of space.
Whether it will bend down to greet us like a father,
Or swallow us like a furnace. I'm ready
To meet what refuses to let us keep anything
For long. What teases us with blessings,
Bends us with grief. Wizard, thief, the great
Wind rushing to knock our mirrors to the floor,
To sweep our short lives clean. How mean
Our racket seems beside it. My stereo on shuffle.
The neighbor chopping onions through the wall.
All of it just a hiccough against what may never
Come for us. And the kids upstairs still at it,
Screaming like the Dawn of Man, as if something
They have no name for has begun to insist
Upon being born.
***
I read the newspapers and I feel just like those kids.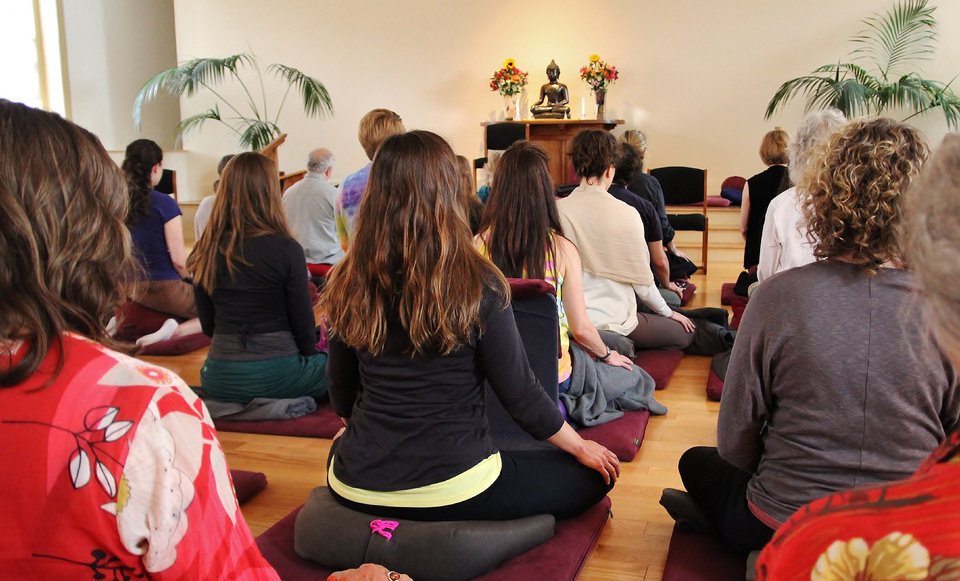 The annual 3-month retreat has just started at IMS (Insight Meditation Society in Barre, MA) and so, once again, I am "attending" — vicariously — by listening to the dharma talks that are given every night and which are (mostly) available to the public on DharmaSeed.
My favorite talk so far is the first one, given by Guy Armstrong, which is a terrific overview of the Buddha's teachings — Four Noble Truths, Eightfold Path, Meditation Training (Right Effort, Right Mindfulness, Right Concentration), Satipatthana Sutta, Mindfulness of Body, Mindfulness of Breathing, Insight, Liberation — each teaching opening up and containing within it the next…as Guy says, "like a set of those Russian nesting dolls!"
He starts with a beautifully simple definition of Mindfulness: Understanding what you are experiencing in the present moment.
And then gives some wonderfully simple (and telling) instructions: When your mind wanders — which it will — and then when it comes back — which it will — ask yourself: While I was "gone," did I feel more peaceful, more contented, more settled, more happy?
It's a great talk for beginners…and an even better one for the rest of us, who are always encouraged to beginning again. Click here to listen.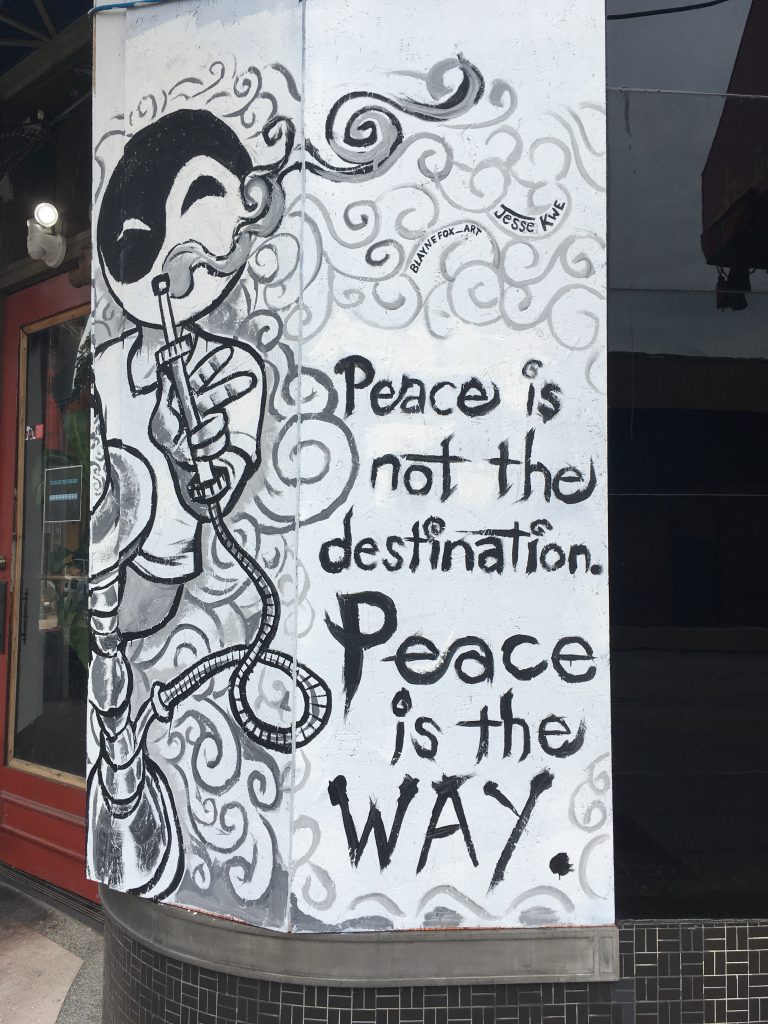 This is one of the (many) boarded-up windows of the shops and restaurants in the Loop that were smashed on Saturday night, after the peaceful protests officially ended and the acts of anger, frustration and violence began. It's depressing to see such senseless destruction, but uplifting to see that so many of the repairs are painted with messages like this one.
***
Note: One of my nephews-in-law is a cop (white), who lives in St. Louis and who was injured (not seriously) during the protests on Friday night.
Another nephew-in-law is a physician (who was born in India), who also lives in St. Louis and who, every day, must negotiate the very real danger of being a person of color in this country. This is my family.
It is also the HUMAN family.
We are all suffering. We must find a way to live with each other, without doing harm to each other. Violence only leads to more violence. Peace is the only way.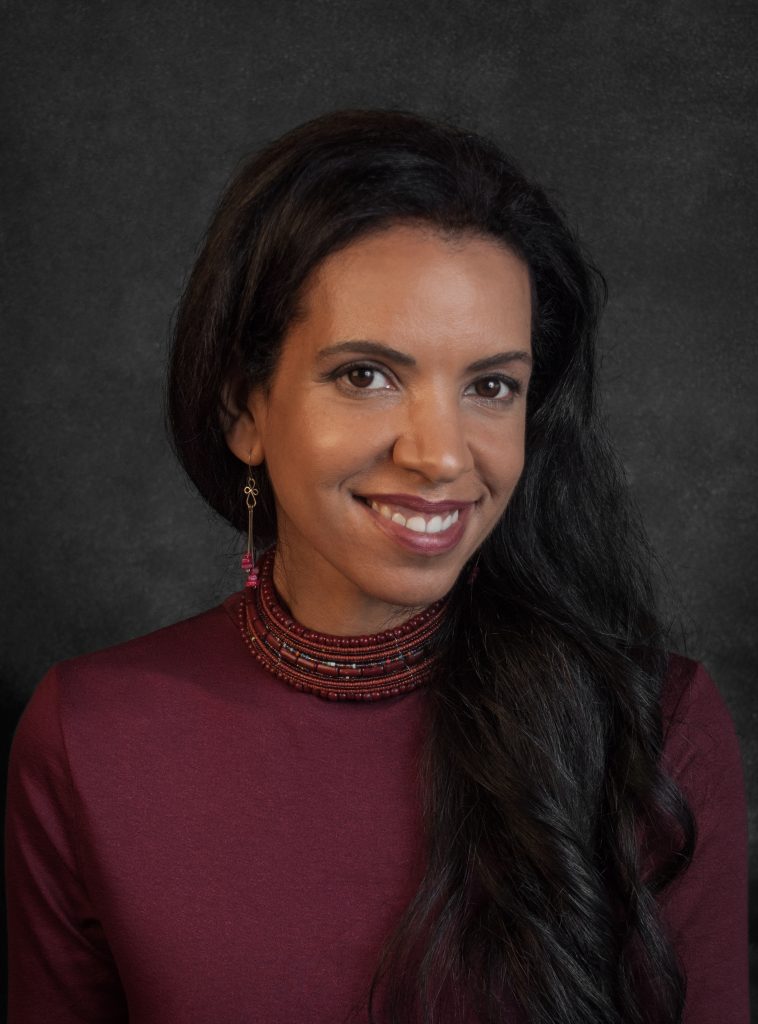 Spring Washam, who teaches at Spirit Rock (and lots of other fabulous places) will be coming to St. Louis to lead a non-residential retreat November 10-12. I sat a retreat with Spring several years ago when she taught with Jack Kornfield in Yucca Valley and she was AWESOME.
The retreat will be held at the Forest Park Visitor Center staring on Friday night with a talk you can attend for just $5! It then continues all-day Saturday and ends Sunday morning. The theme of the retreat is: Love is the Answer and it will focus on Metta meditation practice.
You can come for Friday night only or just for Saturday-and-Sunday, or for both Friday night and Saturday-and-Sunday. The full weekend cost is $60. Scholarships are available. Click here for more information or to register.   
***
The Buddha once said, "We can look the whole world over and find no one more deserving of our love and kindness than ourselves."
Metta practice protects the mind from falling into habitual patterns of reactivity that undermine our sincerest intentions to be happy. Also referred to as a mind liberating practice, it can awaken powerful healing energies that brighten and lift the mind to increasing levels of joy and clarity. Our greatest and most challenging task on the spiritual path is to learn to love and accept ourselves in every moment. Self-hatred, inner aggression and self-criticism are rooted in a mind that is confused and suffering. When we really love and honor ourselves there are no more questions.
This is an excellent weekend retreat for all those who feel energetically stuck in the past and are unable to break free and move forward. In this retreat we will focus on Metta practice, self-compassion and forgiveness in order to let go. 
***
The venue and cost structure of this retreat is an experiment for Mid America Dharma. We're trying to reach a broader, more diverse audience and especially hoping to connect with folks who are new to meditation or who've never been on a retreat before. So bring your friends!
I'll be there. I hope you will too.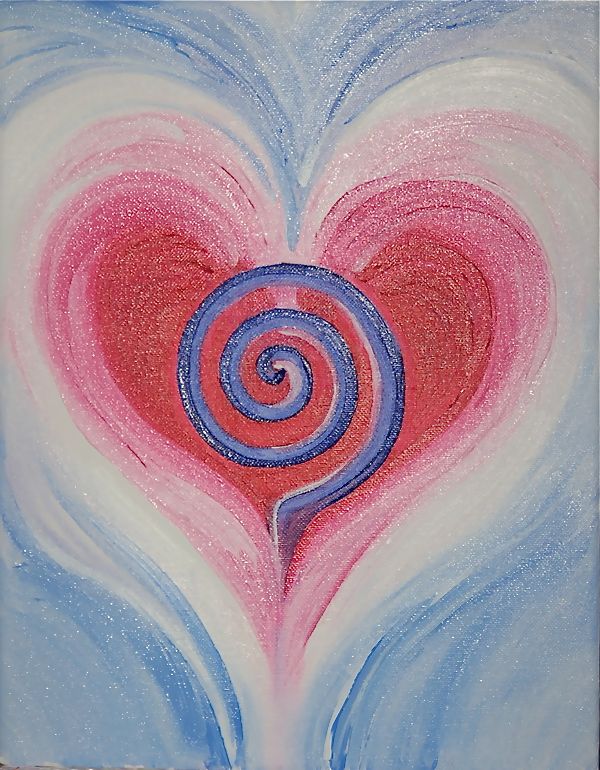 "When you seek love from another in your daily life or seek someone that will generate feelings of love within you, you are looking for what you already have.
"All love is already within you in its giving and receiving forms as pure love without attachment or expectation, but you have to discover its presence before you can rest your mind in its presence.
"You are love, so when you feel love for another, you are experiencing this innate presence of love encountering itself through you and the other person.
"Likewise, when you have love for another, you are simply remembering what you always were and always will be, love itself."
— from Awakening through the Nine Bodies, by Phillip Moffitt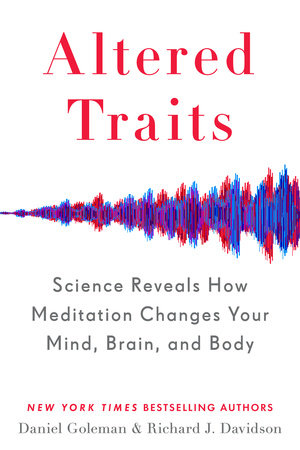 This coming Sunday, Sept 17, Spirit Rock will webcast (live) an evening with Daniel Goleman from 9:00 to 11:00 pm St. Louis time (7:00 to 9:00 pm Pacific time). Cost begins at $15. Registration is required. Click here for more information.
***
The claims for the benefits of vipassana and mindfulness range from scientifically sound to pure hype. At this event, Daniel Goleman answers questions about what science actually has found, what's not known, and what's simply not true.
His new book with neuroscientist Richard Davidson, Altered Traits: Science Reveals How Meditation Changes Your Mind, Brain, and Body sifts through the more than 6000 peer-reviewed articles on meditation to pinpoint the strongest one percent.
The news here for long-term vipassana meditators is compelling.
***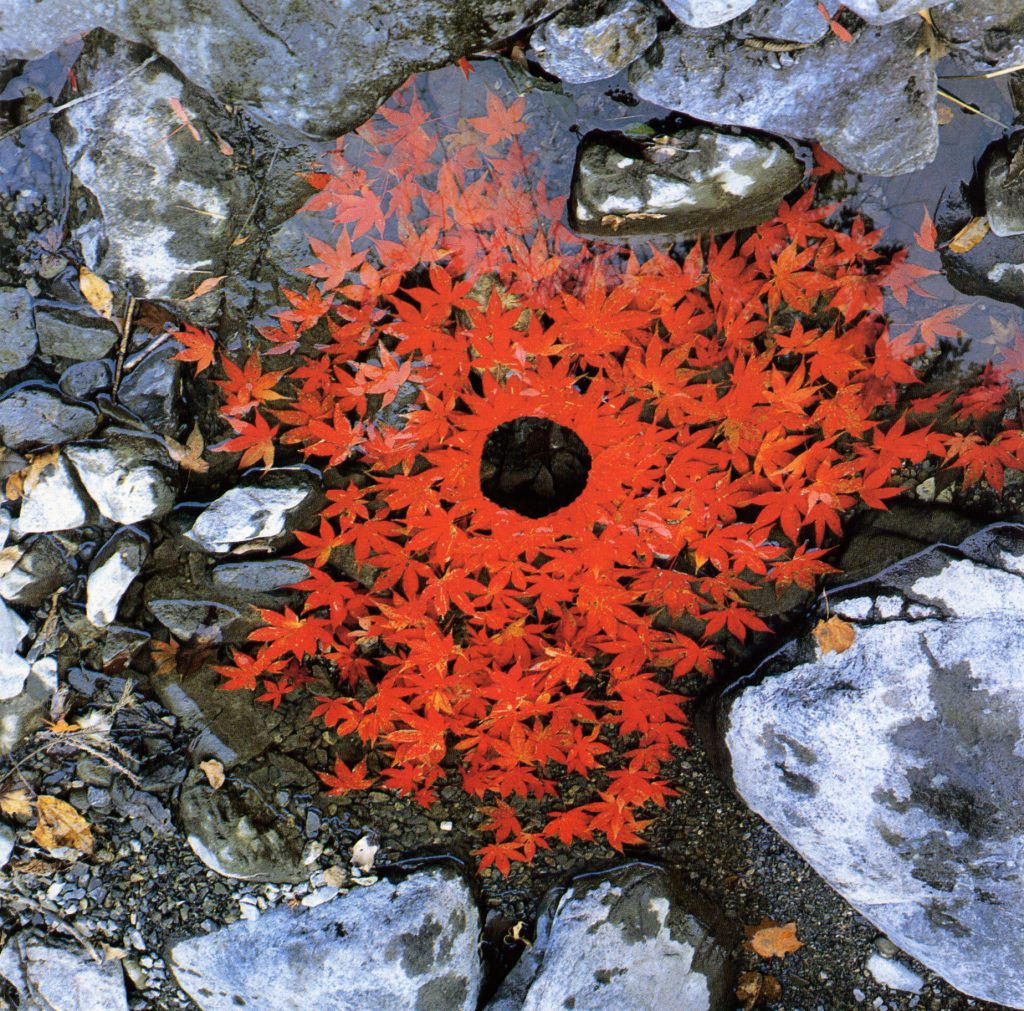 Be a Circle
by Mark Nepo
I wish you the ability to breathe
after pain, to begin again, though
nothing else seems possible.
I wish you resilience: to part like
the ocean and accept like the sky.
I wish you survival: to take in life
like a trapped miner finding an
airhole and praising it as God.
I wish you courage: to ask of
everything you meet, "What
bridge are we?"
I wish that the kindness-that-you-
are can brighten your way,
like orange leaves falling
about the face of a doe.
I wish you endless journey
that seldom appears
as we imagine.
I wish you curiosity: to make
a boat of wonder and an
oar of gratitude.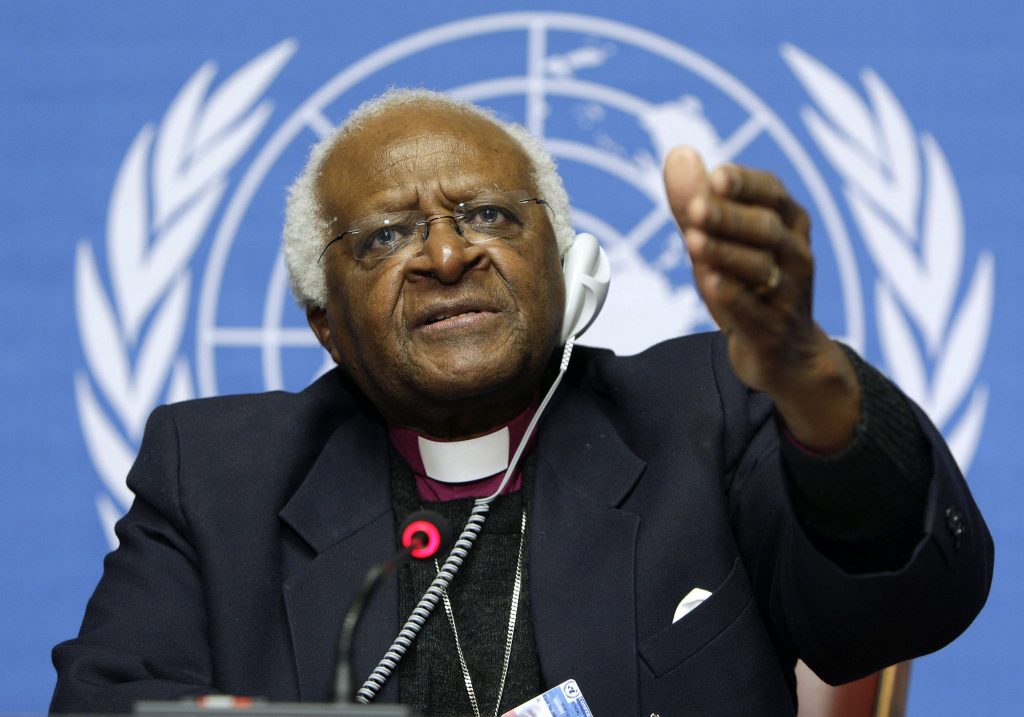 Aung San Suu Kyi has failed to condemn the campaign of atrocities — which the UN now classifies as "ethnic cleansing" — being carried out against the Rohingya (Muslim minority) by the government of her country, Myanmar (a Buddhist country). This is unconscionable.
As a Buddhist, I am ashamed.
As a human, I am sickened.
So for today, let me just post the letter Desmond Tutu sent to his fellow Nobel Peace Prize winner:
***
My dear Aung San Suu Kyi
I am now elderly, decrepit and formally retired, but breaking my vow to remain silent on public affairs out of profound sadness about the plight of the Muslim minority in your country, the Rohingya.
In my heart you are a dearly beloved younger sister. For years I had a photograph of you on my desk to remind me of the injustice and sacrifice you endured out of your love and commitment for Myanmar's people. You symbolised righteousness. In 2010 we rejoiced at your freedom from house arrest, and in 2012 we celebrated your election as leader of the opposition.
Your emergence into public life allayed our concerns about violence being perpetrated against members of the Rohingya. But what some have called 'ethnic cleansing' and others 'a slow genocide' has persisted – and recently accelerated. The images we are seeing of the suffering of the Rohingya fill us with pain and dread.
We know that you know that human beings may look and worship differently – and some may have greater firepower than others – but none are superior and none inferior; that when you scratch the surface we are all the same, members of one family, the human family; that there are no natural differences between Buddhists and Muslims; and that whether we are Jews or Hindus, Christians or atheists, we are born to love, without prejudice. Discrimination doesn't come naturally; it is taught.
My dear sister: If the political price of your ascension to the highest office in Myanmar is your silence, the price is surely too steep. A country that is not at peace with itself, that fails to acknowledge and protect the dignity and worth of all its people, is not a free country.
It is incongruous for a symbol of righteousness to lead such a country; it is adding to our pain.
As we witness the unfolding horror we pray for you to be courageous and resilient again. We pray for you to speak out for justice, human rights and the unity of your people. We pray for you to intervene in the escalating crisis and guide your people back towards the path of righteousness.
God bless you.
Archbishop Emeritus Desmond Tutu