Browsing Category "Teachers"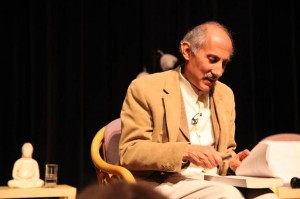 Sitting on retreat with Jack Kornfield is such an inspiring experience…but sadly not everyone can go to Spirit Rock, or Yucca Valley, or wherever Jack is teaching.
Until now!
Spirit Rock now offers LIVE webcasting at some of the more popular events, including Jack's Introduction to Insight Meditation, on Saturday, April 13, 11 am to 7 pm St. Louis time (9 am to 5 pm PST).
This is a traditional Insight Meditation daylong retreat with instructions, silent sitting and walking meditation and dharma talk. Cost is $30. Do it, if you can. It will be so worth it. For more information and to register, click here.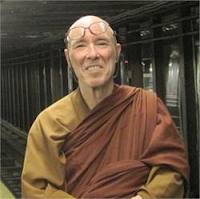 Bhikkhu Bodhi is coming to St. Louis! (I met him at the Spirit Rock DPP retreat last November and he is DELIGHTFUL.)
Don't miss this incredible opportunity to sit and walk — and talk! — with one of our most highly respected Dharma teachers. Bhikkhu Bodhi is President of the Buddhist Publication Society and founder of Buddhist Global Relief. His numerous publications include: The Noble Eightfold Path, The Middle Length Discourses of the Buddha (which is the primary text for the Dedicated Practitioner Program), Numerical Discourses of the Buddha, The Connected Discourses of the Buddha, A Comprehensive Manual of Abhidamma, and In the Buddha's Words: An Anthology of Discourses from the Pali Canon.
Here's what I know of his schedule so far:
Sunday, June 2
Vesak Day (Buddha's Birthday) Celebration at Mid-America Buddhist Association (MABA) in Augusta, MO. Events begin at 10:00 am and continue through closing ceremonies at 3:30 pm. Bhikkhu Bodhi will lead meditation and give a talk on Mindfulness of Breathing from 10:45 am to 11:45 am and a talk on the Buddha's Teaching from the Pail Canon with Q&A from 1:30 pm to 3:30 pm. Check here for more info.
Friday and Saturday, June 7 & 8
Retreat at Mid-America Buddhist Association (MABA) in Augusta, MO. Begins on June 7 at 8:30 am. This is all the information I have on this event at the moment. Check here for updates.
Saturday, June 8
Dharma Talk and Meditation on Four Foundations of Mindfulness, at Wat Phrasriratanaram in Florissant, MO, 7:00 pm to 9:00 pm. Check here for more info.
Sunday, June 9
Walk to Feed the Hungry, begins at 1:00 pm on the steps of the Gateway Arch. Registration is $25 and includes a T-shirt. This event is sponsored by the Buddhist Council of Greater St. Louis. Check here for more info and to register.
Tuesday, June 11
Dharma Talk and Meditation at Pure Mind Center in University City, 7:00 pm to 9:00 pm. Check here for more info.
I will post more details when they become available.
Stay tuned!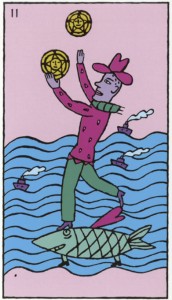 Last month's DPP homework wasn't just about Dependent Co-Arising. We also had readings, reflections and exercises on the nature of faith. It's important to note that in Buddhist practice, faith does NOT require a belief in some force outside ourselves, but rather a realization that we suffer and that it might be possible for that suffering to come to an end.
Here's a passage from one of the readings by James Baraz:
"A few years ago, I had the opportunity to study with an Advaita Vedanta teacher in India named Poonja-ji. Without relying on any particular method, he simply encourages his students to rest in relaxed awareness. Poonja-ji talks about the potential to being awakened in this moment, not ten years or ten lifetimes from now.
"One day I asked him, 'How do I know that I have a right to be enlightened, that I have enough good karma to awaken?'
"He looked at me and said, 'You've come from the other side of the world with deep commitment, here to this place in India, with company of good friends and a good teacher. The Dharma is your whole life. Look around you. You are neck-deep in grace, and you're wondering if you have enough!'
"We are all neck-deep in grace. We share an extraordinary karma, being interested in and able to take the time to deepen our understanding, to enjoy support, and have the conditions and opportunity to practice.
"Reflecting on these blessing can deepen our faith."
(image: Kity Kahane's Tarot)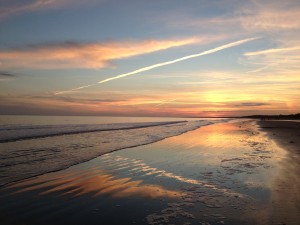 In yesterday's post, I mentioned my fascination with the idea from Phillip Moffitt's e-Teaching on The Search for Meaning  that we might be co-creating the meaning of life.
He goes on to discuss the role of doubt:
"Each of us has a small or large voice inside that says there is no meaning. It's there in all of us. You don't need to get that voice to go away; instead, bring it into consciousness. Say to yourself, 'This is me not believing that anything matters, but that's just thoughts. Not believing anything matters and there's no meaning…feels like this.'
"Explore beliefs and trust that however you're leaning, it doesn't have to change your behavior. Not only can you tolerate your sense of what's true for you, you know that it may change. It gives your ego the chance to look at itself and not be afraid."
Phillip ends with this terrific list of questions which I offer for your reflection:
Do you know what you believe?
Do you believe there's meaning or do you doubt it? Or, do you believe we're co-inventing it as we go?
Is your behavior aligned with what you believe?
(image: Kiawah Island beach at sunset, New Year's Eve)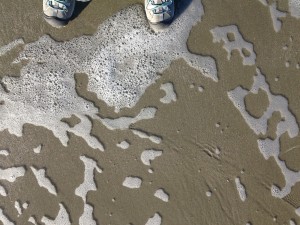 At the end of the year, I received the latest e-Teaching from Phillip Moffitt's DharmaWisdom website. The subject was The Search for Meaning, which oddly enough, just sort of floated right over my head. Maybe it's because I was in holiday overload, but I didn't even open the email. I just let it sit there in my inbox along with miscellaneous year-end sales promotions, charity pleas and credit card offers.
But then I read it, and it wasn't the vague over-view that I guess I had been expecting. It contained an idea that I don't think I've ever really considered: The possibility that there isn't inherent meaning to life, but that there is meaning that we are somehow co-inventing….that we are creating the meaning of life as we go!
Here's the part of the e-mail that really caught my attention:
"If you can truly commit to "don't know mind," you can explore this question of whether life has meaning in a purposeful way. I believe there are three possible truths.
"The first is that there is no meaning outside of our own experience, whether it's pleasant or unpleasant. If there is no meaning other than the material moment, then our sense of a greater meaning is some combination of superstition and a way of coping with the existential fear of life's certainties: We will die, we can't control what happens to us while we're alive, and we don't know if there's any purpose to our struggles and victories.
"The second possibility is that there is meaning to life that is outside the immediate experience. That meaning can be completely predestined, or there can be some room for us to participate in a small or large way, depending on what you believe.
"Lastly is the possibility that there isn't inherent meaning but there is meaning that we are either co-inventing or inventing by ourselves, i.e. we're creating the meaning as we go. Maybe we've been co-creating the meaning of life from the moment of the Big Bang."
I find that possibility fascinating.
Check out Phillip's DharmaWisdom website for more.
(image: me and the sea on Kiawah Island)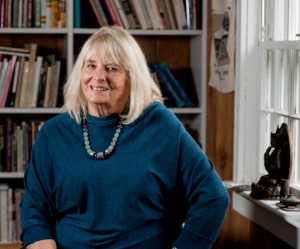 I got back into town yesterday, and to my delight, discovered that my dear, dear teacher — Mirabai Bush — was featured in the Sunday New York Times!
The article is titled Knowing Every Breath You Take, and it's about the work she's been doing to bring meditation and its benefits to employees at large corporations — including Google, Yale Law School, Hearst Publications and the Army!
I am deeply grateful to Mirabai and feel a profound sense of connection to her, not only because she was my first introduction to the Dharma. (I was one of the employees at the "large corporation in the Midwest" she mentions in the article.)
Here's a bit more about her. And here's more about the Center for Contemplative Mind in Society, which she co-founded.
(image: New York Times)