Browsing Category "Poems"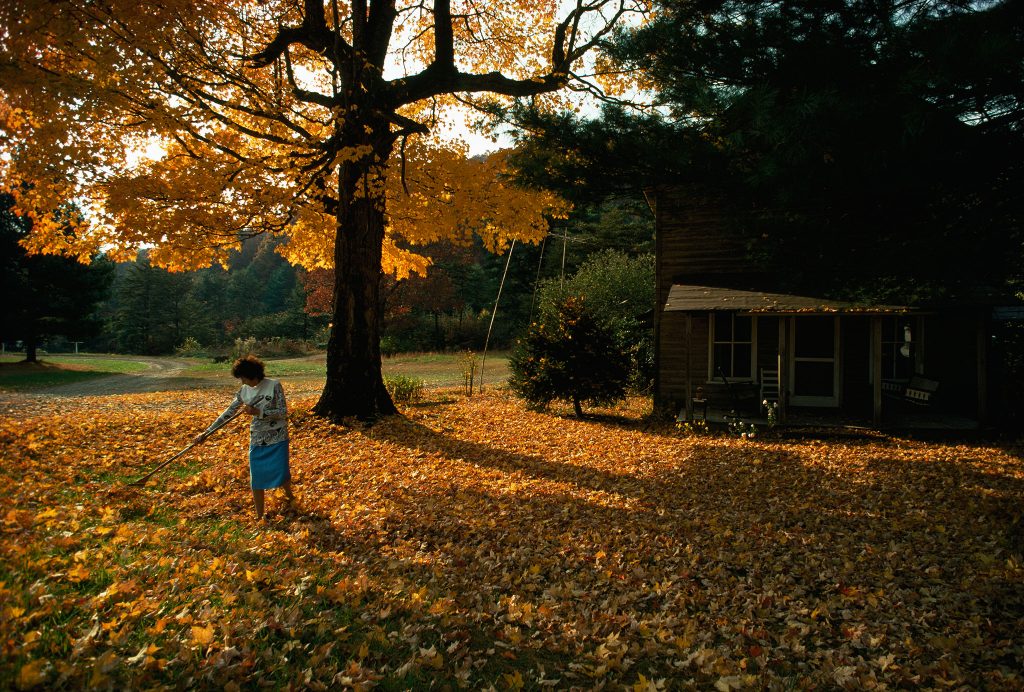 Being Here
by Mark Nepo
Transcending down into
the ground of things is akin
to sweeping the leaves that
cover a path. There will always
be more leaves. And the heart
of the journey, the heart of our
awakening, is to discover for
ourselves that the leaves are not
the ground, and that sweeping
them aside will reveal a path,
and finally, that to fully live,
we must take the path and
keep sweeping it.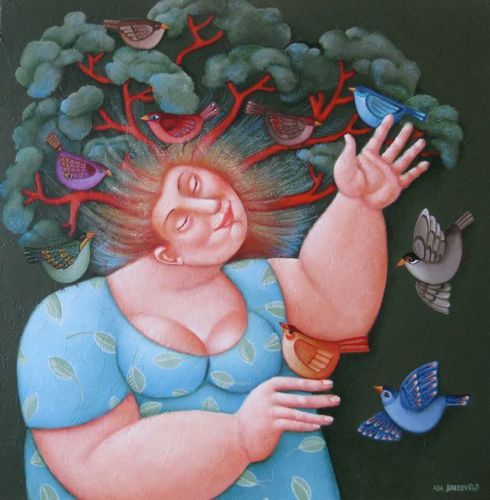 Brevity
by Mark Nepo
When someone says, "Get to the point,"
I stop talking. It was Mumon in China in
the summer of 1228 who said, "to test real
gold you must see it through fire." So we
must walk what matters through fire. And
there is no bevity in what we learn from
fire. Or in retrieving what is worth sharing.
Or in what we bring up from the deep like
the pearl diver who painfully tells of the
shell that cut his hand as he scooped the
pearl and how his blood blossomed
underwater like a red net he keeps
dreaming of.
Life meanders to insure we are listen-
ing. Take the birder I met who tells me
of the blackpoll warbler who weighs as
much as a ball point pen, who migrates
every year from Nova Scotia to Venezuela,
pumping its tiny wings for 90 hours without
rest, without food, without touching down,
because the water will cause its wings to sleep
and it will die. The point, to keep winging.
The thrill of the birder makes me go home
and sit very still for a long time till the finch
I know thinks I'm a pole. I open my palm and
wait. It takes forty minutes but she hops into
my hand. I am stunned. She feels like a warm
breeze. I can feel her tiny heart, so fast it stops
my mind. She is soft and uncontainable. My
own heart starts to beat faster. Both of us–
so soft, so necessary, beyond any point.
She flies from my hand as she must–
leaving me bereft of all knowing,
just slightly aglow.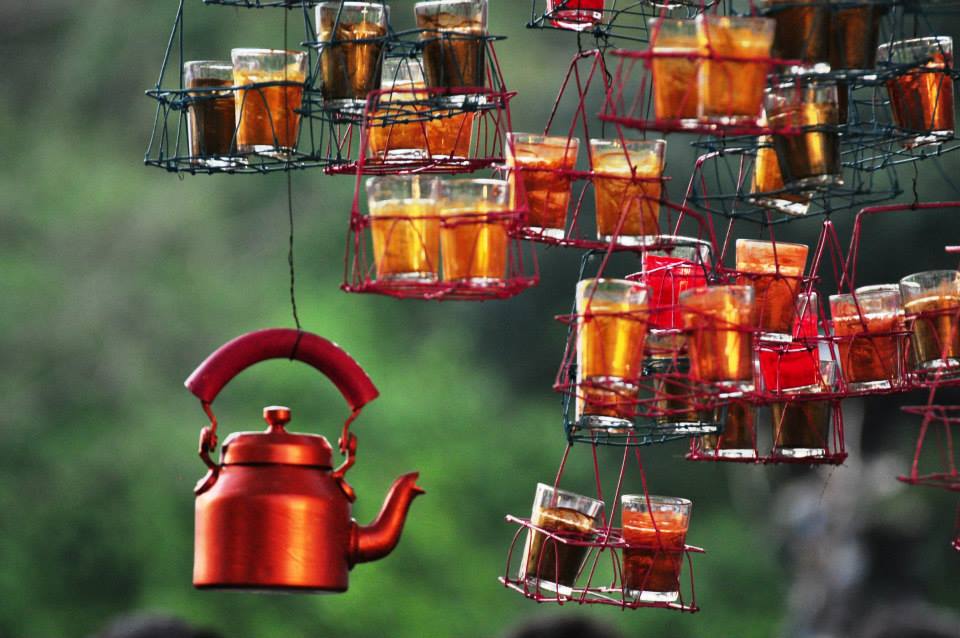 I listened to a great talk last night by Jack Kornfield, given at the Fall Insight Retreat that's going on right now at Spirit Rock. The title of the talk is Liberation and Mindfulness and in it he touches on the nature of consciousness and liberation in ways that I don't think I've heard from him before.
Of course he does repeat many of his favorite quotes and tells several of his more familiar stories, but he also talks about three levels of mindfulness — Mindfulness of Content, Mindfulness of Process, and Mindfulness of Consciousness — which is definitely different language than I've heard him use.
The teachings, of course, are not different. But now Jack seems freer to talk about consciousness — extraordinary states of consciousness, especially — and to speak more directly about the experience of liberation. (Or maybe it's just that now I'm more able to hear what he's been saying all along.)
Listen and see for yourself. As Jack quotes at the end of the talk:
Put down the weight of your aloneness and ease into
the conversation. The kettle is singing
even as it pours you a drink, the cooking pots
have left their arrogant aloofness and
seen the good in you at last. All the birds
and creatures of the world are unutterably
themselves. Everything is waiting for you.
— from Everything is Waiting for You, by David Whyte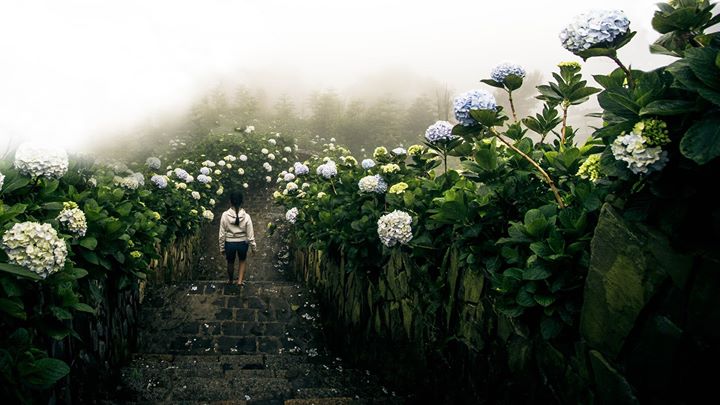 It & Co.
by Tracy K. Smith
We are a part of It. Not guests.
Is It us, or what contains us?
How can It be anything but an idea,
Something teetering on the spine
Of the number i? It is elegant
But coy. It avoids the blunt ends
Of our fingers as we point. We
Have gone looking for It everywhere:
In Bibles and bandwidth, blooming
Like a wound from the ocean floor.
Still, It resists the matter of false vs. real.
Unconvinced by our zeal, It is un-
Appeasable. It is like some novels:
Vast and unreadable.
***
(I would add: And yet, It is experienceable.)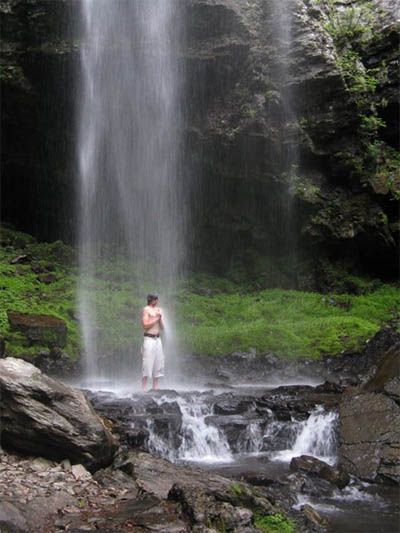 The Buddha taught that suffering is to be understood. We understand suffering by allowing ourselves to feel the truth of it — that is, we "stand under" it — and in doing so, we see its nature, its cause, and perhaps come to a new relationship with the unavoidable fact of it in our lives, one that does not add to that suffering, but instead, leads to its end.
***
At Cafe Sangha on Saturday, Lingli shared with me these two poems written by her professor Rock Cottone, about his son Torre, who was born with muscular dystrophy 17 years ago and who passed away suddenly last week.
Madonna
by Rock Cottone
She held him in her arms.
Thin, frail, weak,
But alive,
Like a sheet draped gently across her arms,
Her Duchenne child,
Dystrophic,
Transformed,
Transfigured,
As the body of Christ
Of Michelangelo's Pieta,
Yet different,
Because he smiled up at her,
Loved her,
And showed her life.
***
Angle's Song to Mother
by Rock Cottone
Place your cheek by mine
And look up to the stars that shine,
For you are the mother of an angle child.
Take comfort here.
Relinquish all your fear.
The promise of a healthy child I cannot give.
But know that I have been restyled
To rise up to the brightest start
Against the darkest night.
And as my body fails,
My wings will sprout
To take me on a journey
To a place where spirits soar,
And earthly limits are no more.
I feel your warmth nearby.
Rejoice in knowing I will fly
Unfettered by a corporal cast,
As time relieves me of its grasp.
And though you may feel little solace,
It's important that you know this:
An eyelash wisp, and angle feather,
We are one, now and forever. 
***
(poems published in "High Romance", 2012)
Why should they please us so,
those impossible runs,
or the knowledge
that the pianist's hand
has spanned an inhuman distance?
That someone years ago conceived
this might be true
and once again it's proved?
Light bends in water,
breaks inside cut glass;
I watched this endlessly as a child.
And now do not know which one
I want more
when sometimes I hear the sound,
sometimes the silence,
and they are equally beautiful
and bare.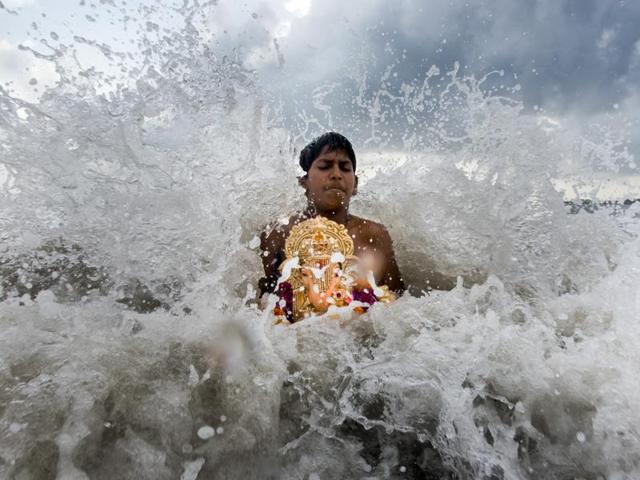 Rethinking Time
by Mark Nepo
You can't hoard moments like coins.
You can only enter them.
You can't trim hours like wood or glass.
You can only bathe in them.
You can't add days like a drop of God
to every godless drink.
You can only immerse yourself
in the river that won't stop carrying us.
Begrudge time and it will skip over you.
But enter, bathe, kiss, and bow. Immerse
yourself in the time you have and time
will carry you through the eye
of its needle into all that is.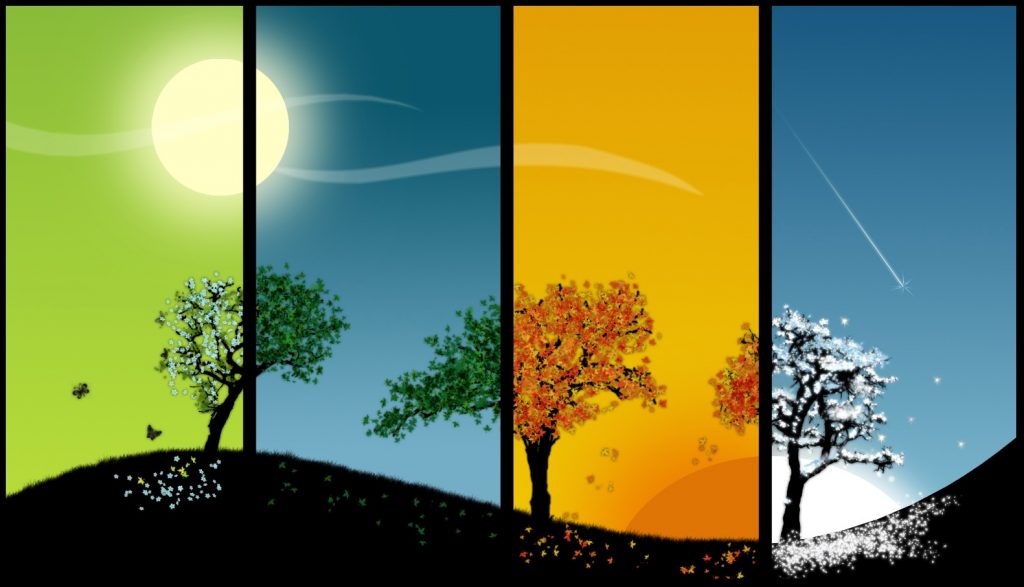 Yesterday afternoon, my friend Aaron and his long-time companion Bryan were married. In celebration of which I offer: 
A Blessing for Wedding
by Jane Hirshfield
Today when persimmons ripen
Today when fox-kits come out of their den into snow
Today when the spotted egg releases its wren song
Today when the maple sets down its red leaves
Today when windows keep their promise to open
Today when fire keeps its promise to warm
Today when someone you love has died or someone you never met has died
Today when someone you love had been born or someone you will not meet has been born
Today when rain leaps to the waiting of roots in their dryness
Today when starlight bends to the roofs of the hungry and tired
Today when someone sits long inside his last sorrow
Today when someone steps into the heat of her first embrace
Today, let day and dark bless you
With binding of seed and rind bless you
With snow-chill and lavender bless you
Let the vow of this day keep itself wildly and wholly
Spoken and silent, surprise you inside your ears
Sleeping and waking, unfold itself inside your eyes
Let its fierceness and tenderness hold you
Let its vastness be undisguised in all your days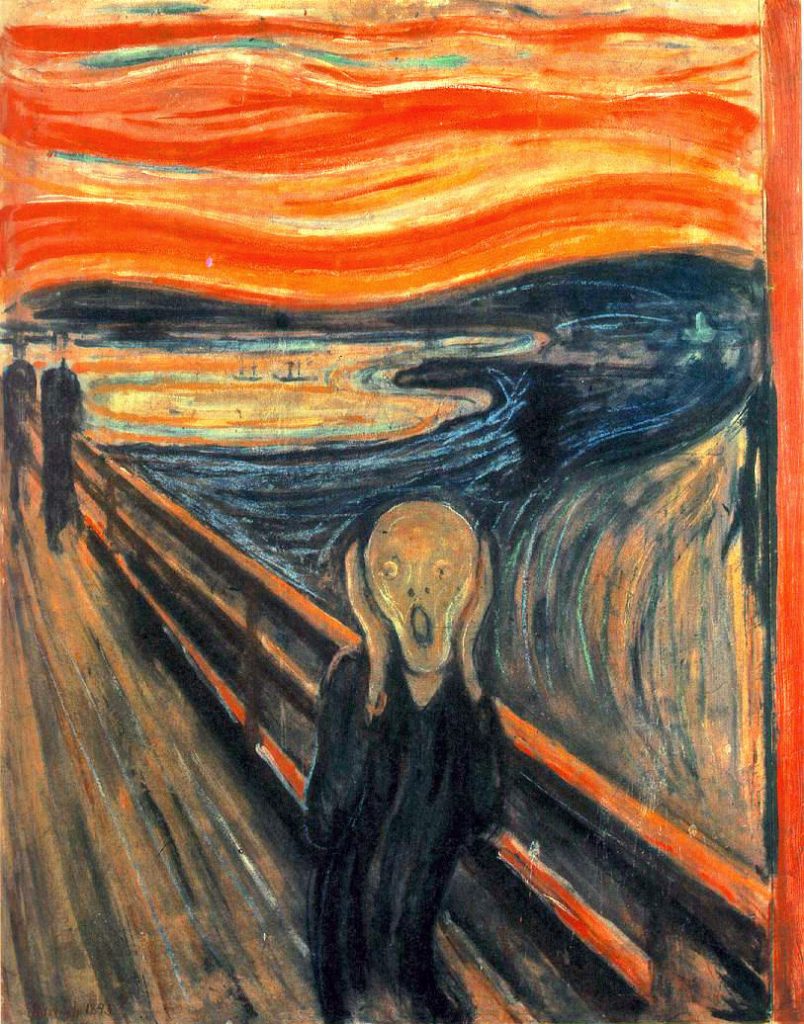 The Universe as Primal Scream
by Tracy K. Smith
5pm on the nose. They open their mouths
And it rolls out: high, shrill and metallic.
First the boy, then his sister. Occasionally,
They both let loose at once, and I think
Of putting on my shoes to go up and see
Whether it is merely an experiment
Their parents have been conducting
Upon the good crystal, which must surely
Lie shattered to dust on the floor.
Maybe the mother is still proud
Of the four pink lungs she nursed
To such might. Perhaps, if they hit
The magic decibel, the whole building
Will lift-off, and we'll ride to glory
Like Elijah. If this is it–if this is what
Their cries are cocked toward–let the sky
Pass from blue, to red, to molten gold,
To black. Let the heaven we inherit approach.
Whether it is our dead in Old Testament robes,
Or a door opening onto the roiling infinity of space.
Whether it will bend down to greet us like a father,
Or swallow us like a furnace. I'm ready
To meet what refuses to let us keep anything
For long. What teases us with blessings,
Bends us with grief. Wizard, thief, the great
Wind rushing to knock our mirrors to the floor,
To sweep our short lives clean. How mean
Our racket seems beside it. My stereo on shuffle.
The neighbor chopping onions through the wall.
All of it just a hiccough against what may never
Come for us. And the kids upstairs still at it,
Screaming like the Dawn of Man, as if something
They have no name for has begun to insist
Upon being born.
***
I read the newspapers and I feel just like those kids.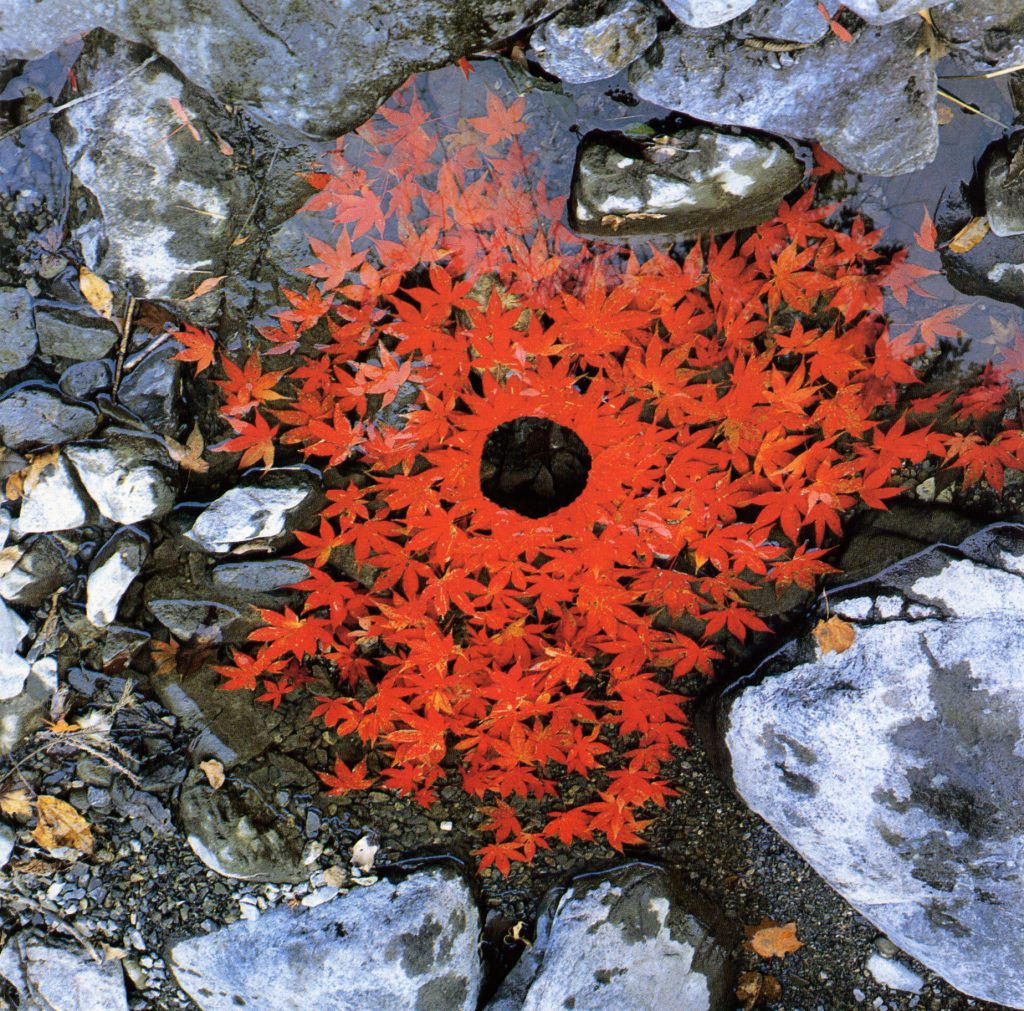 Be a Circle
by Mark Nepo
I wish you the ability to breathe
after pain, to begin again, though
nothing else seems possible.
I wish you resilience: to part like
the ocean and accept like the sky.
I wish you survival: to take in life
like a trapped miner finding an
airhole and praising it as God.
I wish you courage: to ask of
everything you meet, "What
bridge are we?"
I wish that the kindness-that-you-
are can brighten your way,
like orange leaves falling
about the face of a doe.
I wish you endless journey
that seldom appears
as we imagine.
I wish you curiosity: to make
a boat of wonder and an
oar of gratitude.