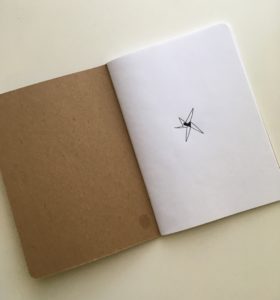 For those who might wonder if maybe I don't ever do anything other than meditate (and write blog posts), today I want to share with you a different kind of project, which I'm also immersed in. (Although it too is somewhat of a meditative undertaking!)
I've joined The Sketchbook Project  — a world-wide community of over 70,000 artists designed to "nurture community-supported art projects that harness the power of the virtual world to share inspiration in the real world."
So now I'm working on filling up one of the Project's standard-issue sketchbooks with drawings that resonate for me on the theme: This One Thing.
And when it's finished (it's due Feb 15), it'll become one of more than 40,000 on display — and available for check-out — at the Brooklyn Art Library!
The photo above is the first page of the sketchbook.
Here's another page, about half-way through the book: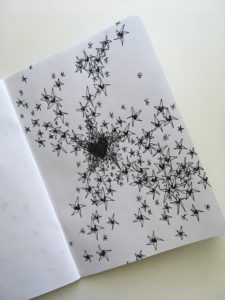 Here's the page I'm working on now: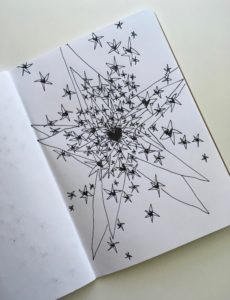 There are still four more pages to go. Stay tuned!