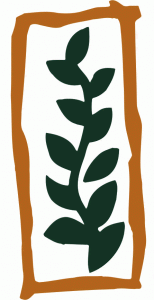 I listen to a lot of Dharma Seed talks, but this was the first time I'd ever heard one where someone in the audience mention me! Not by name. But still. It was weird.
The talk was given by Diana Winston (you can listen to it here). I don't know Diana, but I have met her once, at one of the Dedicated Practitioner Program (DPP) retreats. So I decided to send her an email. Here's what I wrote:
Dear Diana,
I was listening to one of your recent talks on Dharma Seed (12 Myths of Mindfulness) and I heard you tell the audience that Mindfulness Meditation had been taught at Monsanto, which of course was a shock to most people, but then someone said that there were a couple of people in the Dedicated Practitioner Program (DPP5) who had been in that program at Monsanto. Actually, to the best of my knowledge, there was only one person in the DPP5 program who had been at Monsanto, and that person is me.
I just wanted to let you know that the Insight Meditation program taught at Monsanto (that's what they called it in 1998) was amazing. And for me, at least, life changing. Mirabai Bush and Steven Smith were the teachers. It was a 3-day silent retreat, held at the Fetzer Institute, and it was offered to anyone in the Monsanto organization — no matter what job, or at what level. The cost came out of CEO Bob Shapiro's "discretionary" funds (which meant that your department didn't have to pay for it) and it was time off in the middle of the week that couldn't be counted against your vacation, and that your supervisor couldn't say no to, no mater how much work there was to do. (It was simply Bob's gift to each of us. A gift for which I will forever be grateful.)
It wasn't offered as a way to make more money, or to be a better employee or anything like that. It was presented as a way to allow us to have "insight." The announcement didn't say exactly what kind of "insight." That was left for us to decide for ourself. But what they offered was a straight-up vipassana-style sitting/walking/eating/etc meditation retreat. Plus one guided Metta meditation at the end. 
I had never done anything like it before. I didn't have any particular reason for going, except that it sounded interesting and I was curious to see what it would be like to spend 3 days in silence.
But I could tell from the very beginning that there was something really special about Mirabai. I couldn't have articulated it then, but looking back on it, I believe it was her rare combination of selfless confidence and undefended, unrestricted friendliness that I was so drawn to. At the end of the retreat, after the last meditation (metta), I couldn't stop crying. I was so deeply touched by the possibility of a vast, unlimited field of unconditional kindness….and the realization that I had somehow always felt cut off even from the possibility of such kindness…that I simply could not "snap back" into my corporate persona. So I just cried.
There is more to tell, but I will leave it at that.
I just wanted you to know something of what it was like to have been introduced to meditation at Monsanto.
May you be well, safe and happy,
Jan Rosamond