This from a talk by one of my teachers, Kate (Lila) Wheeler, featured in this month's BSBC Insight Journal: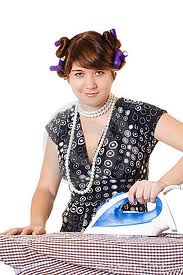 "True happiness is the reward for doing things for their own sake, for the joy in being whole-hearted and present. So if we want ultimate liberation…and we also just want to be happier….being present when we're doing something is critical.
"You may have heard about experiments in which they sent messages to people on their smart phones at random intervals asking how happy they were. Of 5,000 people involved, about 3,000 answered. They would ask them what they were doing, and to rate their happiness on a scale of 1 to 10. About 60 percent of people were totally distracted, and when distracted, the mind is not that happy.
"The upshot of the whole study would be: if, when you're ironing a shirt, you are present and mindful, you will be happier than if you're ironing a shirt and fantasizing about being in the Caribbean."
Skeptical?
Check it out for yourself!