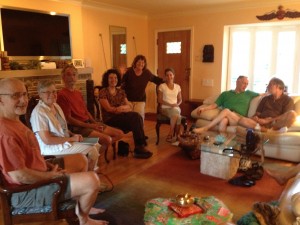 The new Dharma Seed KM group met last night for the first time, and as you can see, we're off to a great start. We sat for 20 minutes (after all the photo-taking was done!), then listened to Tara Brach's talk on "The Awakened Heart" and had a nice little discussion.
The group had originally planned to meet next at the end of July, but the response has been so positive that we don't want to wait that long!
So, the next meeting will be on Monday, July 16, 7:00 to 9:00 pm.
The talk next time will be "Poetry & Beauty," by Jack Kornfield. For more info, contact Jan. Hope to see you there!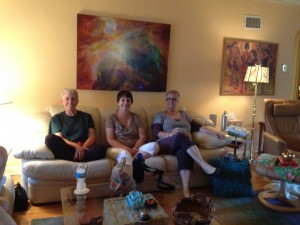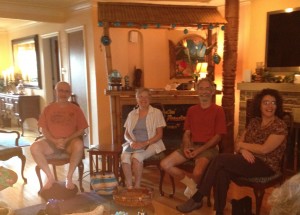 1 Comment