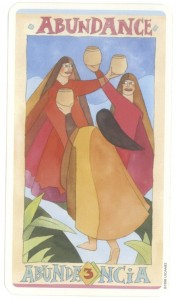 DharmaTown is thrilled to announce the start of a brand new KM group (Kalyana Mitta….aka "Dharma Friends). It will be called Dharma Seed KM, because the focus of the group will be to listen to and discuss selected talks available at Dharmaseed.org.
Who can come: The group is open to all, but please RSVP to Jan so we have some idea of how many people plan to attend.
Where: At the home of Cindy Brinkop in St. Louis Hills. Please contact Cindy for address and directions.
When: The first 3 meetings will be held on Monday, June 18, July 30 and August 27. Beginning on September 10, the group will meet every-other Monday.
What time: 7:00pm to 9:00pm
Format: The meeting will begin with a 20-minute sit, followed by a "check-in" time for everyone to share what's currently going on with them. The group will then listen to a pre-selected Dharma Seed talk, which will last about an hour, followed by a discussion of about half-an-hour.
The first talk is by Tara Brach, titled "The Awakened Heart." Future talks will be selected by the group and announced in advance by e-mail. If you would like to add your name to the e-mail list for this group, please contact Jan.
(image: Napo Tarot)