Unfortunately, Bhikkhu Bodhi wasn't able to be at the Buddha's Birthday Celebration (Vesak Day) on Sunday at Mid-America Buddhist Association (MABA), but the day was lovely nonetheless. I was enjoying the ceremony too much to take photos…but here are some from last year's celebration (on MABA's website).
NOTE: Bhikkhu Bodhi is still planning to lead the Walk to Feed the Hungry on Sunday, June 9 and will give a Dharma Talk at the Pure Mind Center in University City on Tuesday, June 11. Check the Dharma Town Coming Attractions page for more info.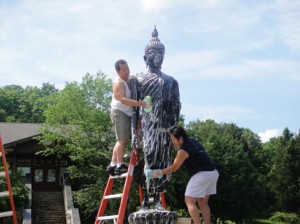 This is the Buddha statue, getting a celebratory bath.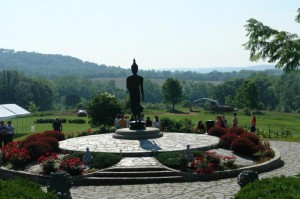 Here's the nice, clean statue looking out over the land.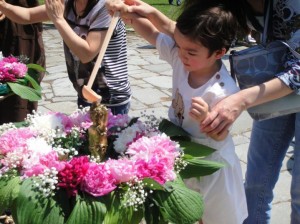 This is the ritual bathing (of the little baby Buddha statues) we all participated in.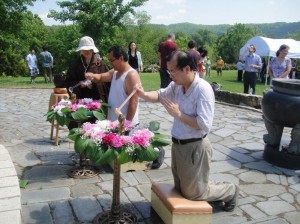 Here's more of the washing ritual.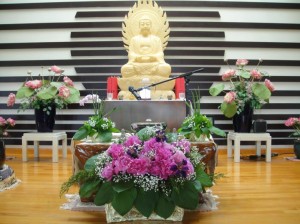 Here is the alter in the meditation hall.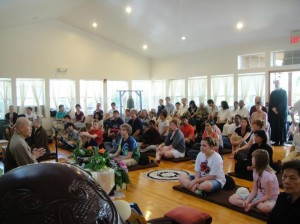 Here's the hall while a dharma talk is going on.