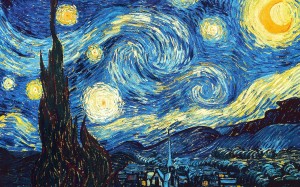 One of my teachers asked me why I meditate.
I said I do it because I want to know for myself the luminous/timeless/transcendent nature of reality that T.S. Eliot, Thomas Merton, and William Blake….not to mention Jack Kornfield, Joseph Goldstein, and Phillip Moffitt…have all been talking about.
And I do it because I understand that meditation is one of the best ways to open oneself to this experience.
And because I have trust that this kind of opening is possible–for me. As Jack writes in After the Ecstasy, the Laundry:
"As surely as we inhabit the mystery of birth and death, as surely as the night is full of stars, as surely as we know the necessity of love, we contain the possibility of awakening."