Articles by " Jan"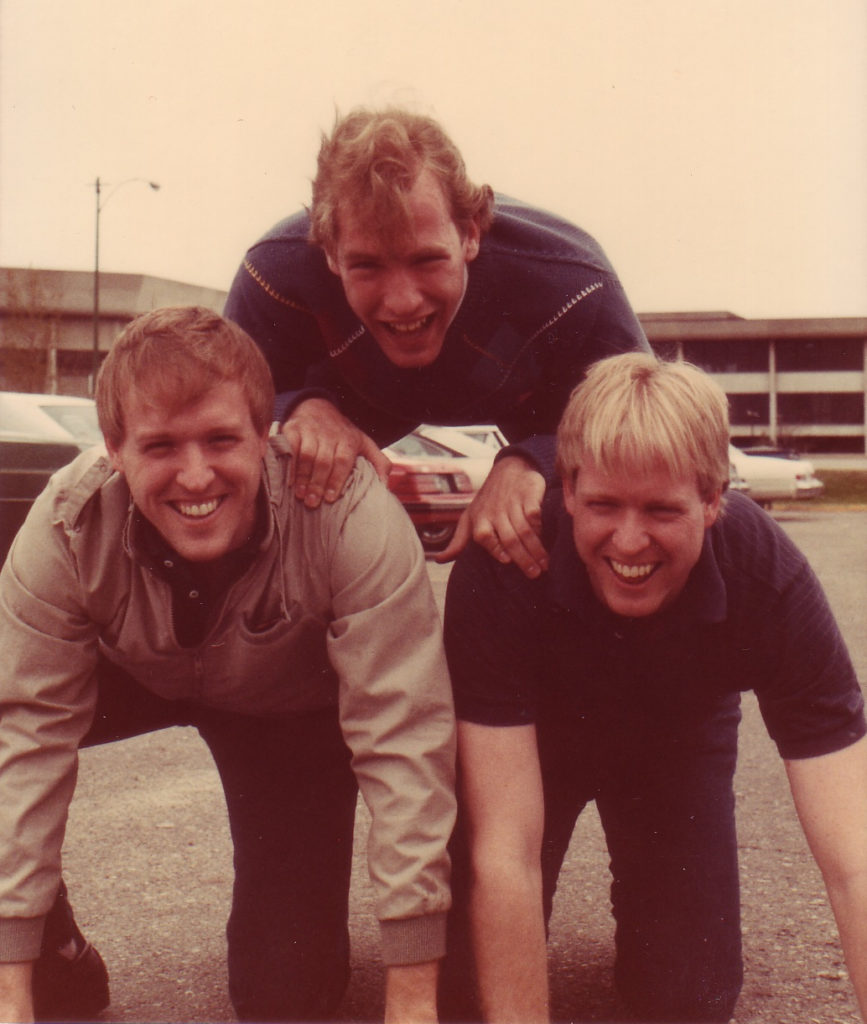 This photo of my brothers was taken decades ago (the oldest is now 65!!!!) but they still look like this to me. At least in my heart/mind.
Two of them are coming for a visit — one for the weekend, the other for a little over a week — and I want to spend as much time as possible with them, so I won't post again until after they're gone.
Check back on Wednesday, June 27.
I hope you too spend as much time as possible with whoever you love.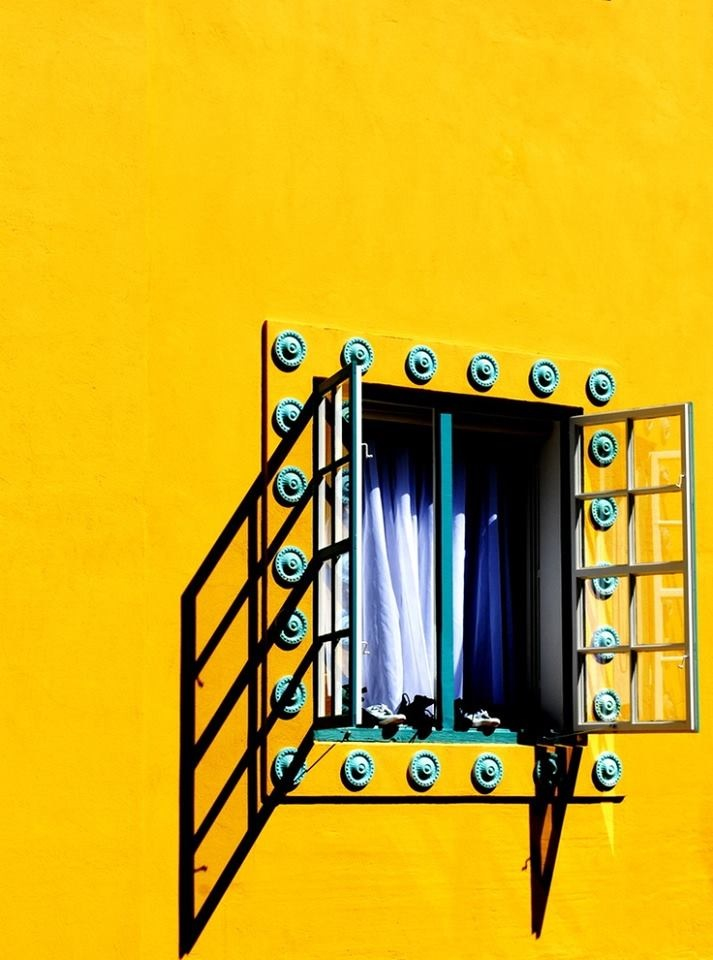 The Bell and the Blackbird (excerpt)
by David Whyte
The sound
of a bell
still reverberating,
or a blackbird
calling
from a corner
of a
field.
Asking you
to wake
into this life
or inviting you
deeper
to one that waits.
Either way
takes courage,
either way wants you
to be nothing
but that self that
is no self at all,
wants you to walk
to the place
where you find
you already know
how to give
every last thing
away.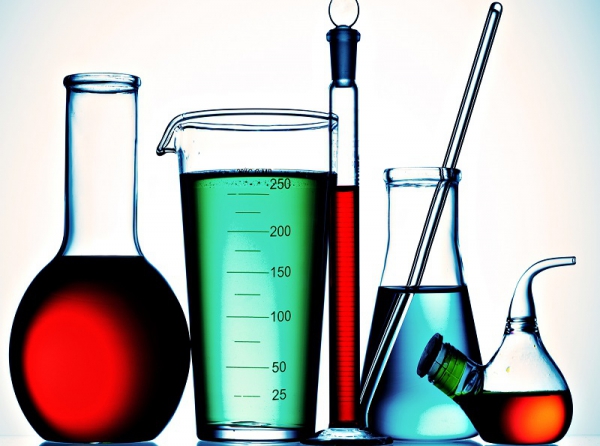 I got this little gem of a quote last night from listening to one of Ajahn Sucitto's newly posted talks, which was part of his response to a question about how to relax tensions that are "locked up" in the body:
"The universal solvent is goodwill."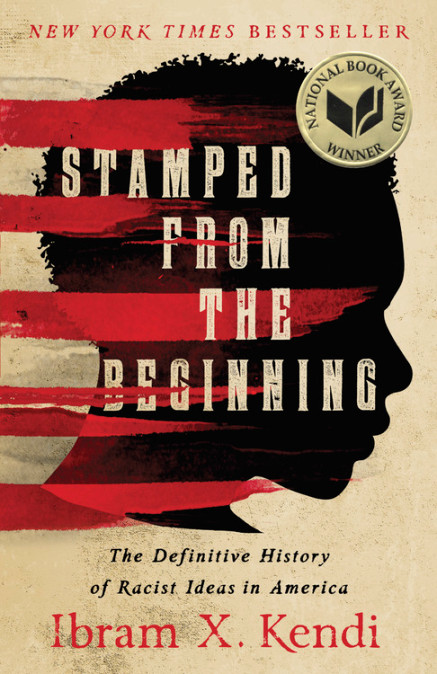 I've started reading the book my CDL White Awake buddies will be discussing next month — Stamped from the Beginning: The Definitive History of Racist Ideas in America, by Ibram X. Kendi — and I just want to say, in case anyone is confused about why I keep posting stuff about racism on this site: This is Dharma.
What do I mean?
Here is Gil Fronsdal's translation of the first line of the Dhammapada:
"All experience is preceded by mind, led by mind, made by mind."
And here's an excerpt from the preface of Stamped from the Beginning:
"Racist ideas have done their job on us. We have a hard time recognizing that racial discrimination is the sole cause of racial disparities in this country and in the world at large.
"I write we for a reason. When I began this book, with a heavy heart for Trayvon Martin and Rekia Boyd, I must confess that I held quite a few racist ideas. Even though I am an Africana studies historian and have tutored all my life in egalitarian space, I held racist notions of Black inferiority before researching and writing this book.
"Racist ideas are ideas. Anyone can produce them or consume them, as Stamped from the Beginning's interracial cast of producers and consumers show. Anyone–Whites, Latina/os, Blacks, Asians, Native Americans–anyone can express the idea that Black people are inferior, that something is wrong with Black people. Anyone can believe both racist and antiracist ideas, that certain things are wrong with Black people and other things are equal.
"Fooled by racist ideas, I did not fully realize that the only thing wrong with Black people is that we think something is wrong with Black people. I did not fully realize that the only thing extraordinary about White people is that they think something is extraordinary about White people.
"I am not saying all individuals who happen to identify as Black (or White or Latina/o or Asian or Native American) are equal in all ways. I am saying that there is nothing wrong with Black people as a group, or with any racial group. That is what it truly means to think as an antiracist: to think there is nothing wrong with Black people, to think that racial groups are equal."
***
Read the book. And think about it.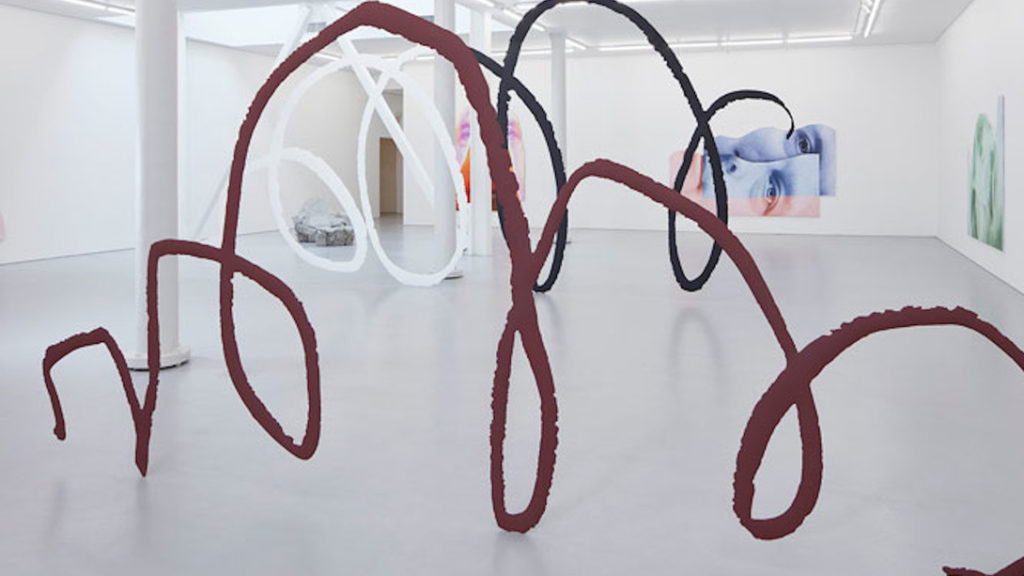 I'm sorry it has taken me so long to post after coming back from the Nine Bodies retreat, but the retreat — as well as the meeting I had with Phillip the day after — were such powerful experiences that I've needed all this time just to start to let it soak in.
But I do want to keep my promise to the Sunday Sangha, so here's the link I mentioned to the website where you can find a video recording of Phillip Moffitt introducing the Nine Bodies teaching, as well as audio recordings of guided meditations for accessing each of these Bodies (levels of consciousness).
The retreat was very unusual. (Almost no dharma talks, for example, but lots of guided meditation.) It was very personal. (Both Phillip and Dana were present during all but a few of the sits.) And it was very helpful for me and the development of my practice.
I can't really say much more than that. So I'll just leave you with this excerpt from the book:
"Just reading about and reflecting on the Nine Bodies can make a difference in your self-understanding and how skillfully you respond to various challenges in your life…
"Your mind already moves in and out of these different Bodies, and they are continually affecting your physical body, attitude, perception, and mental capabilities. So just having the ability to recognize the underlying energies of the various Bodies can bring equanimity to the mind."
***
Check it out. Awakening Through the Nine Bodies: Explorations in Consciousness for Mindfulness Meditation and Yoga Practitioners, by Phillip Moffitt.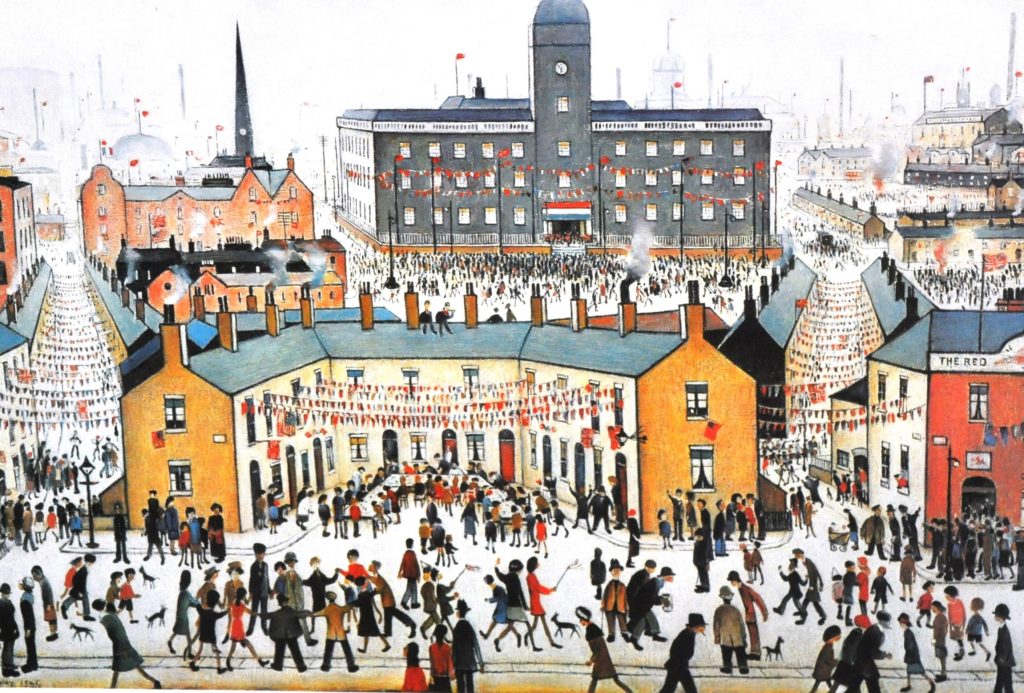 I leave on Tuesday (May 29) for the Nine Bodies retreat at Spirit Rock, then I'm staying over to meet with Phillip the next day, so I won't get back until the following Tuesday, (June 5). Look for my next post sometime later that week.
In the mean time, I leave you with this selection from Invisible Cities, by Italo Calvino, the guide book I always consult before traveling:
The Great Khan's atlas contains also the maps of the promised lands visited in thought but not yet discovered or founded: New Atlantis, Utopia, the City of the Sun, Oceana, Tamoé, New Harmony, New Lanark, Icaria.
Kublai asked Marco: "You, who go about exploring and who see signs, can tell me toward which of these futures the favoring winds are driving us."
"For these ports I could not draw a route on the map or set a date for the landing. At times all I need is a brief glimpse, an opening in the midst of an incongruous landscape, a glint of lights in the fog, the dialogue of two passersby meeting in the crowd, and I think that, setting out from there, I will put together, piece by piece, the perfect city, made of fragments mixed with the rest, of instants separated by intervals, of signals one sends out, not knowing who receives them. If I tell you that the city toward which my journey tends is discontinuous in space and time, now scattered, now more condensed, you must not believe the search for it can stop. Perhaps while we speak, it is rising, scattered, within the confines of your empire; you can hunt for it, but only in the way I have said."
Already the Great Khan was leafing through his atlas, over the maps of the cities that menace in nightmares and maledictions: Enoch, Babylon, Yahooland, Butua, Brave New World.
He said: "It is all useless, if the last landing place can only be the infernal city, and it is there that, in ever-narrowing circles, the current is drawing us."
And Polo said: "The inferno of the living is not something that will be; if there is one, it is what is already here, the inferno where we live every day, that we form by being together. There are two ways to escape suffering it. The first is easy for many: accept the inferno and become such a part of it that you can no longer see it. The second is risky and demands constant vigilance and apprehension: seek and learn to recognize who and what, in the midst of the inferno, are not inferno, then make them endure, give them space."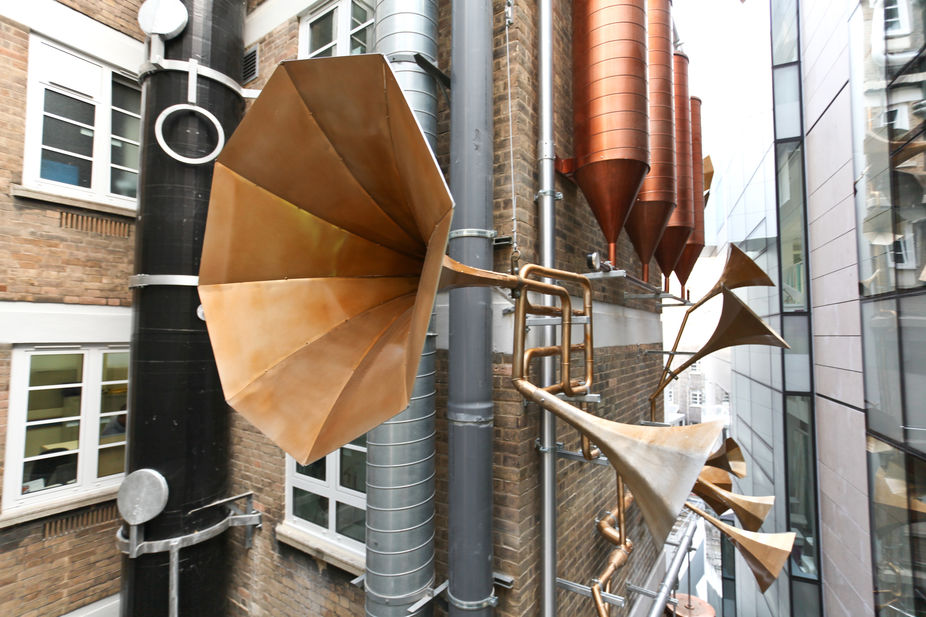 I just finished my first ever Tiny Retreat and it was great!
What's a Tiny Retreat? It's a half-day, at-home, sitting-and-walking practice that I have committed to doing once a month — 8:00 am to 12:00 noon (Central Time) on the last Friday of every month (schedule permitting). I posted about why I'm doing it here.
Part of what why it was so great today was that even though I was here at home, doing sitting and walking meditation all by myself, I wasn't really doing it all by myself because I know that at least one of my Dharma buddies was at her home, also doing sitting and walking meditation, at the same time, with the intention of deepening her practice, and of doing it with me.
AND there are a couple more Dharma buddies of mine who have committed to doing it with me, too!
Want to join us? The next one is June 29, 8:00 am to 12:00 noon Central Time. Even if you can't do on that date or at that time, how about doing it that evening, or the next day, or the day after that ???? Let me know and I'll make a special point of sending blessings to you. We could even check in on how it's going, if you'd like. (Email me here.)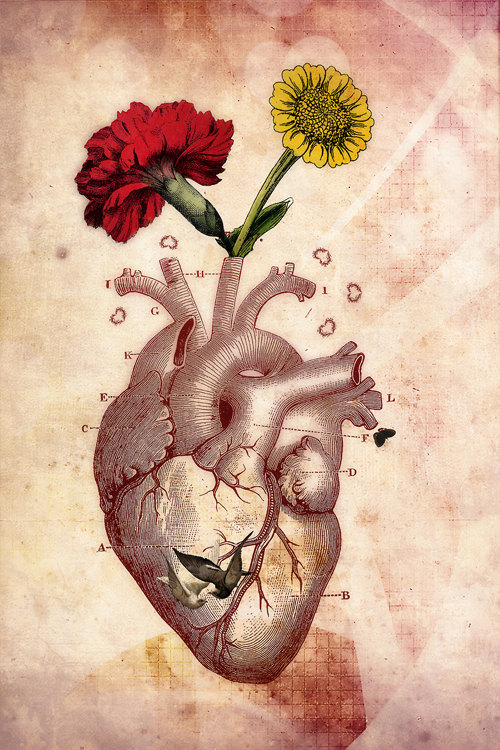 The Winter of Listening (excerpt)
by David Whyte
What is precious
inside us does not
care to be known
by the mind
in ways that diminish
its presence.
What we strive for
in perfection
is not what turns us
into the lit angel
we desire,
what disturbs
and then nourishes
has everything
we need.
What we hate
in ourselves
is what we cannot know
in ourselves but
what is true to the pattern
does not need
to be explained.
Inside everyone
is a great shout of joy
waiting to be born.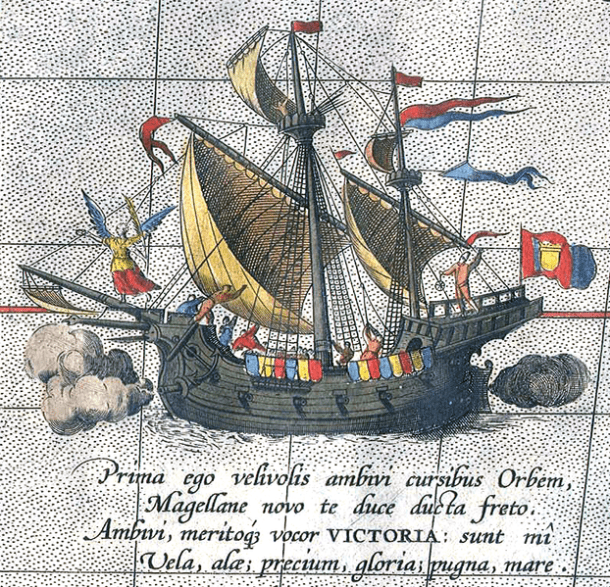 "In your investigation of the world, never allow the mind to leave the body.
"Examine the body's nature. See the elements that comprise it. See the impermanence, the suffering, the selflessness of the body while sitting, walking, standing, or lying down.
"When its true nature is seen fully and lucidly by the heart, the wonders of the world will become clear."
— Ajahn Mun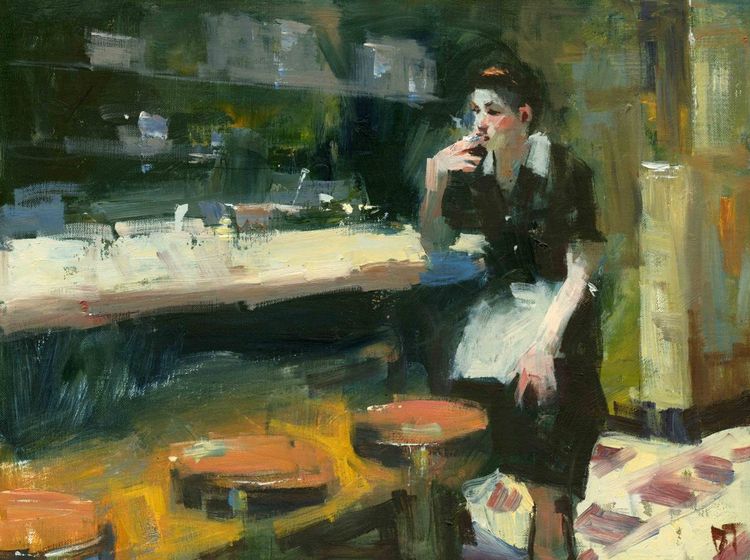 I was having lunch the other day at a neighborhood place I like to go to and just as I was getting ready to leave, a friend of mine came in, who I don't see all that often, so of course I invited her to sit at my table — she was just stopping in to get something to take home and hadn't planned to sit down, but there I was and so she did. I had already paid my bill and I guess having someone new sit down at my table without me leaving confused the waitress, because it was a long time before we could get her attention. And then once we did, it was another long time before we got the drink my friend ordered, even though while we waited the bus boy brought a drink to me that I hadn't even ordered. Then it was another really long time before our waitress returned and asked my friend to repeat her order because apparently somehow she had lost it.
I noticed that I was getting annoyed during all of this and so was my friend, but at least we were able to take advantage of the time to have a nice long visit. One of the things my friend said while we waited, which I'm sure only came up because of the situation, was that she has been making a practice of always leaving big tips — really big tips (like 50% of the bill) — even when the service is not all that great, because she recognized what a hard job it is to wait tables, and since she can afford to give money to charities, why not give money to people who wait tables.
I love that!