Articles by " Jan"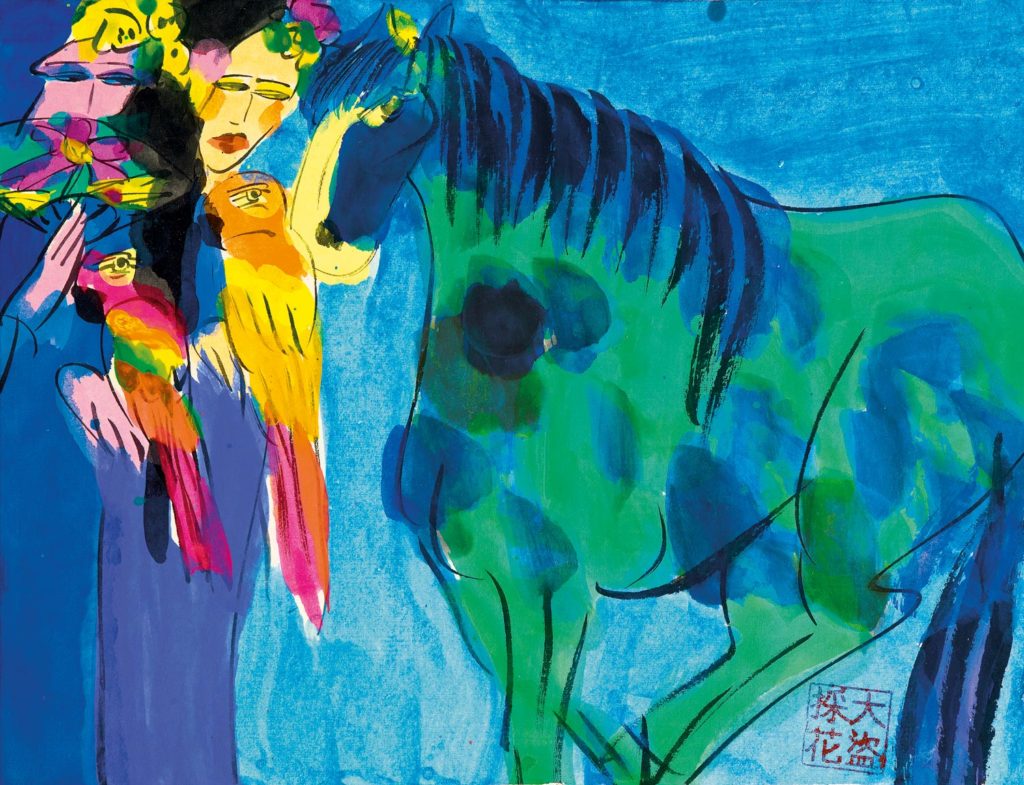 Habit
by Jane Hirshfield
The shoes put on each time
left first, then right.
The morning potion's teaspoon
of sweetness stirred always
for seven circlings — no fewer, no more —
into the cracked blue cup.
Touching the pocket for wallet,
for keys,
before closing the door.
How did we come
to believe these small rituals' promise,
that we are today the selves we yesterday knew,
tomorrow will be?
How intimate and unthinking,
the way the toothbrush is shaken dry after use,
the part we wash first in the bath.
Which habits we learned from others
and which are ours alone we may never know.
Unbearable to acknowledge
how much they are themselves our fated life.
Open the traveling suitcase —
There the beloved red sweater,
bright tangle of necklace, earrings of amber.
Each confirming: I choose these, I.
But habit is different: it chooses.
And we, its good horse,
opening our mouths at even the sight of the bit.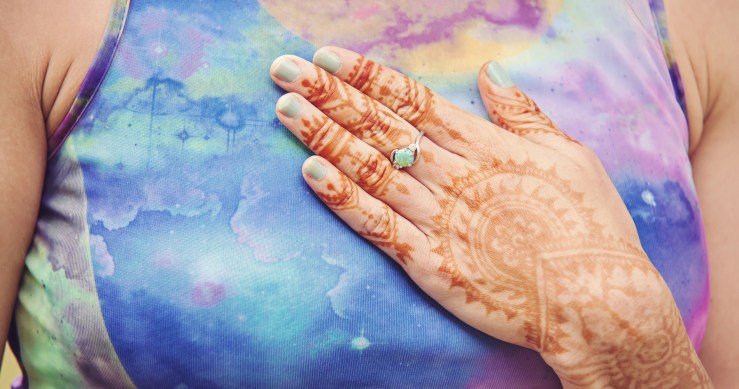 Last night I was watching the video of Phillip Moffitt leading the Oct 1 session of Monday Night at Spirit Rock and I was so struck by his use of the phrase "heart-felt practice" (which I don't think I've ever heard him use before), that I had to stop the tape and go back and write it down, exactly as he had said it.
Here it is in context. (It was at about the half-way point in the meditation instructions.)
"Staying with the breath….allow the breath to also breathe through your heart. That means to relax the heart as you relax the mind. Softening the heart. Just as you are softening the mind as you are staying with the object of breath or body. Just invite… See what happens if you invite the heart to relax a little. Give a little smile to the heart. Just even the slightest movement at the corner of the lips. It may change the breath in some way.
"This is a heart-felt practice. Even though we're developing concentration, the heart is not excluded. It's mind/heart: 'Bodhicitta.'
"Surrender even more deeply to knowing breath. Feeling it at the nostrils, or in the chest, or in the belly. Or you may experience the breath as a wave — in and out — like the tide at the shoreline. Intimate… Softening into… Heart-receiving… 
"If your mind is called away, notice what it is that has pulled you. Is it a memory, a plan, a fantasy, a comment that you're making, a complaint… Just be with that for a moment and acknowledge whatever it is.
"You're willing to receive it — but not now. Having noticed this, acknowledged it (very quickly, this isn't a long process) and then go back to the breath.
"The breath that is breathing with this soft heart. This body-breath. This soft heart."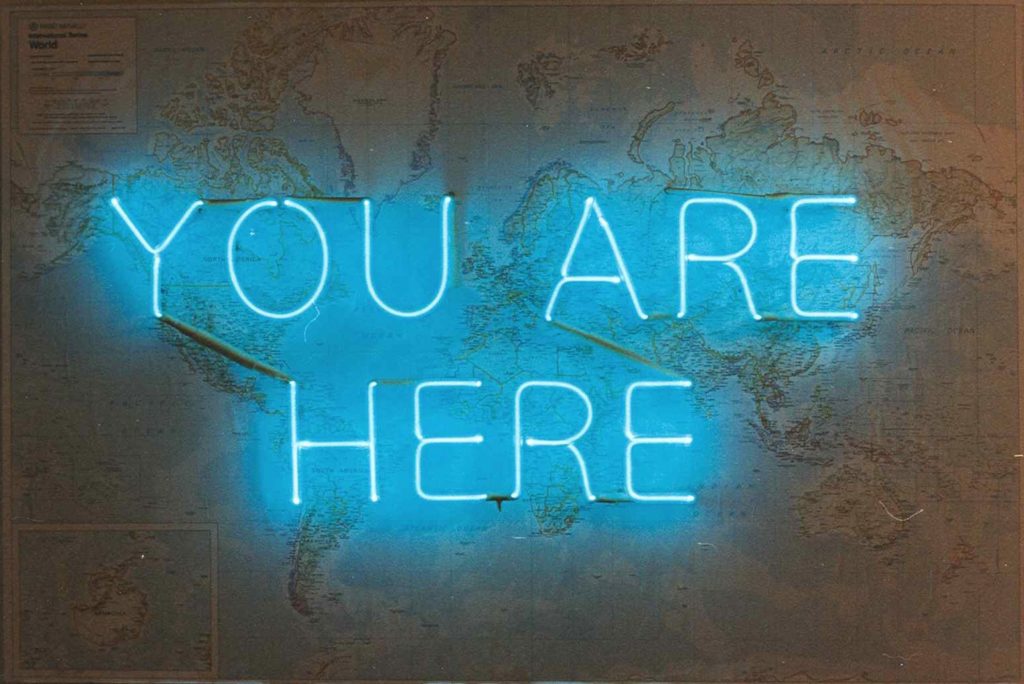 From Duties of Heedfulness, a talk by Ajahn Sucitto:
"Whenever you feel yourself getting pulled, that's the most important time for you to pause. And you can pause for just something like twenty seconds, or a minute, and ask: Where am I now?
"Not: What should I do?
"But: Where am I now?
"You may say, I'm in a restaurant. I'm in an office.
"No, that's just what it looks like. That's what your eyes can see. That's what your thinking mind can tell you.
"The question is: Where do you feel your presence? Where is your presence now?
"Presence is a sense of firmness, of stability. It's always here. And it's always being dissipated into the sense fields. So when I say: Where are you now, it's not really asking for a verbal response, it's just pointing to the quality of the citta — Awareness as Presence.
"We can notice the trembling, or the questioning or the feelings or sensations… They're all moving and changing… Meanwhile, as one is acknowledging the moving and changing, what is it that acknowledges the moving and changing?
"Presence. The sense of presence, of citta, as a simple quality of being…
"Within this realm of sights and sounds and thoughts and energies and emotions and pushes and pulls and moods and impressions…. Presence is Here.
"Take your time with that.
"This is Being. Being is always exactly the same. Being doesn't change in time. Being is not the person. Being is not the moods. Being is not the thoughts. Being is not the activities.
"Being is just being — Here. And that's a refuge. That's an island, in the middle of the stream. That's an island in the middle of the flood. And you can return to that.
And then from Here: What's useful? What's important? What is the most skillful thing to do, at this particular time?"
***
Yes, what indeed!
Tomorrow is the last day for Missouri residents to register to vote in the November 6th election. Are you registered? Want to check, just to make sure? Go to vote.org.
And then keep on going from there.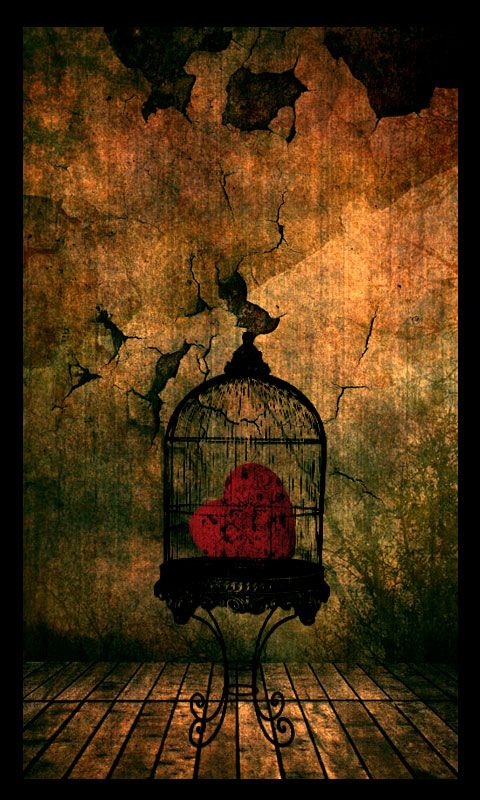 At Sunday Sangha yesterday I talked about a resolve I have made… an aspiration, you could call it… to which I am intentionally, repeatedly turning:
I wish to be free of this closed heart.
(I chose those words from a talk Phillip Moffitt gave at the Concentration Retreat I attended in August.) He said:
"We're not practicing results, we're practicing practice…. We are inclining the heart toward our deepest values.
"It can be just a slight turning of the heart. Like on an ocean liner, where the slight turning of the wheel of that big ship takes you to a whole different place.
"So the sense of the turning does not have to be dramatic because we're setting this larger aspiration that's not just for the immediate feeling.
"When we do that, we've moved the heart a little. We've said that this is our aspiration. We've confirmed that this is how we wish to be:
"I wish to be free of this closed heart.
"I may not be able to have an open heart right now. I'm not claiming that I can right now. But I can claim that it's a value. Even though I'm not feeling the emotion of it.
"We often don't feel our values in the moment. But we stay true to our values because our wisdom — as well as our compassion — has led us to understand that these are the appropriate values.
"So the wholesomeness of the practice, the skillful means of it, is what we're learning, what we're practicing.
"The results will come from all of the moments of karmic seeds of doing the practice.
"It'll take whatever form, on whatever timetable it's going to take. We don't have to be responsible for that. And it's such a relief — to not have to be responsible. We're just attuning ourselves to our aspiration — our values — what we intend, moment-to-moment.
"We're serious about it. We're sincere. We're not 'shining ourselves on.' But we're not delivering. We're not resulting.
"We're practicing."
***
That, I can do.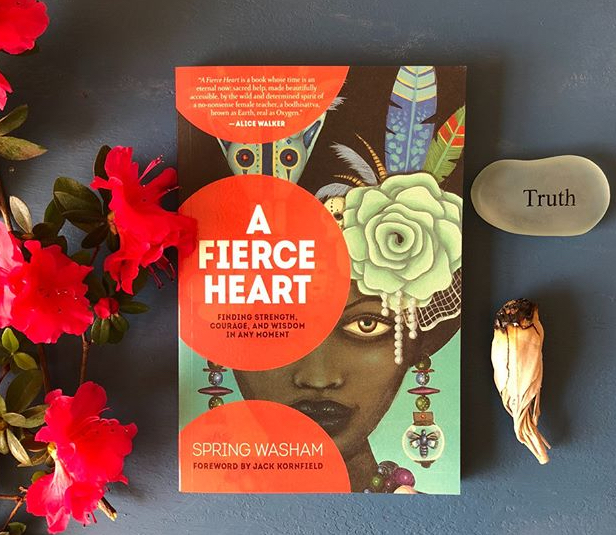 In A Fierce Heart: Finding Strength, Courage, and Wisdom in Any Moment, Spring Washam writes:
"The Buddha said that in a human life, we experience ten thousand joys and ten thousand sorrows. None of us is free from either.
"We have to open up to everything in order to transform it. We become willing to use every condition, challenge, and misery as a teaching, no matter how bad it feels or how dark it gets…
"When we allow the shadows and the suffering in, they become the vehicles for our healing. Heartbreak, loss, and the worst betrayals become the fuel for transformation. We can learn how to use the mud and muck of our lives to wake up and grow.
"When it feels impossible, that is exactly the time when we need a fierce heart the most. Let it all burn in the cosmic fires, so you can forge your fierceness and grow stronger and wiser.
"No matter what you've been through, now is the starting point, so if you're feeling hopeless or at a loss, please trust me when I say your greatest moments are yet to come."
***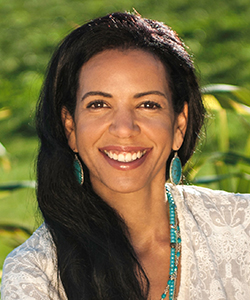 Forge your fierceness with Spring Washam right here in St. Louis, Nov 1-4.
Rates begin at $5.
Don't miss it!!!
For more information, click here.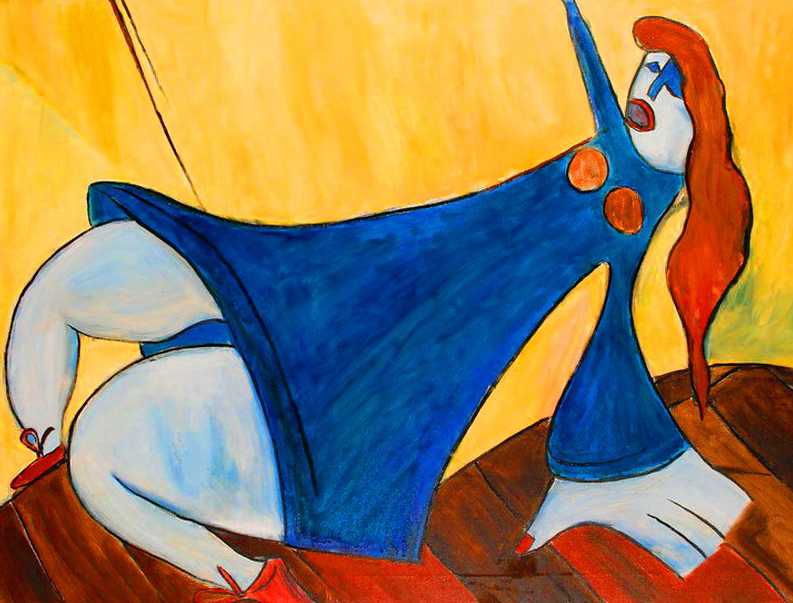 Note: The following was previously published as a Full Moon Reflection by the Forest Sangha on August 26:
Do not ignore the effects of evil,
saying, "This will come to nothing".
Just as by the gradual fall of raindrops
the water jar is filled,
so in time fools are corrupted by evil-doing.

(Dhammapada v. 121)
"It is wise to remind ourselves that we usually don't see how habits are formed. Perhaps we think that it doesn't matter when we turn a blind eye to somebody else's unethical conduct. But after a few times of choosing to 'not notice' what's going on, we can find that we have grown used to such conduct – we've become somewhat insensitive.
"A more skilful approach is to fully register how witnessing abuse or corruption affects us, in the whole body-mind, and to study our reactions. It is appropriate to feel averse towards that which is improper; aversion only turns into hatred when we cling to it, when we identify with it.
"Hatred is always to be avoided and never to be acted upon, but let's not be so afraid of it that we become blind. We must protect our sensitivity, feel fully what we feel, and learn to not 'become' those feelings."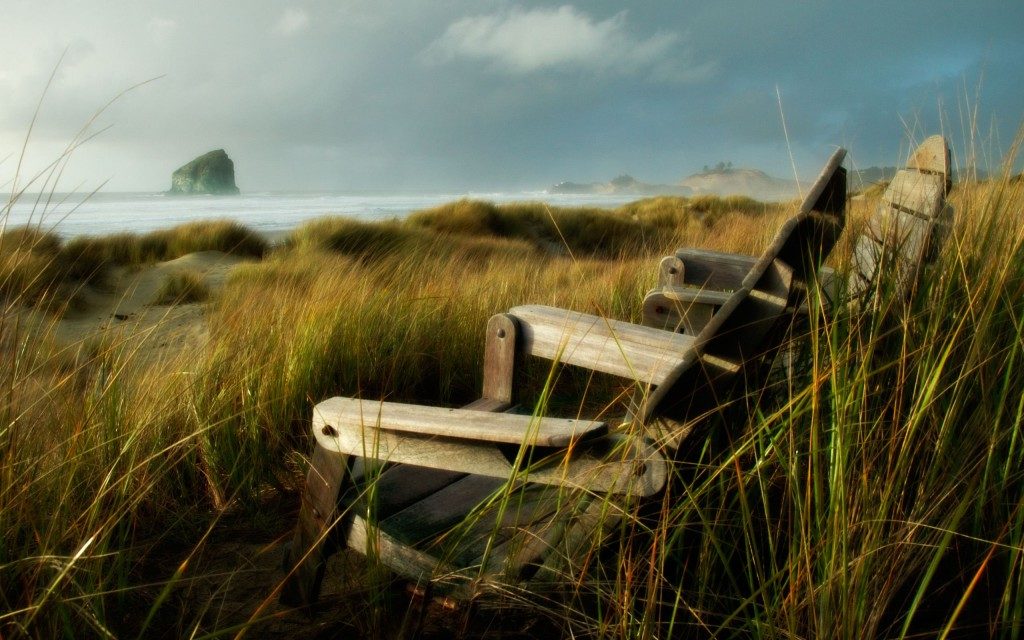 Another poem from Pome:
Geometry
by Rita Dove
I prove a theorem and the house expands:
the windows jerk free to hover near the ceiling,
the ceiling floats away with a sigh.
As the walls clear themselves of everything
but transparency, the scent of carnations
leaves with them.  I am out in the open
and above the windows have hinged into butterflies,
sunlight glinting where they've intersected.
They are going to some point true and unproven.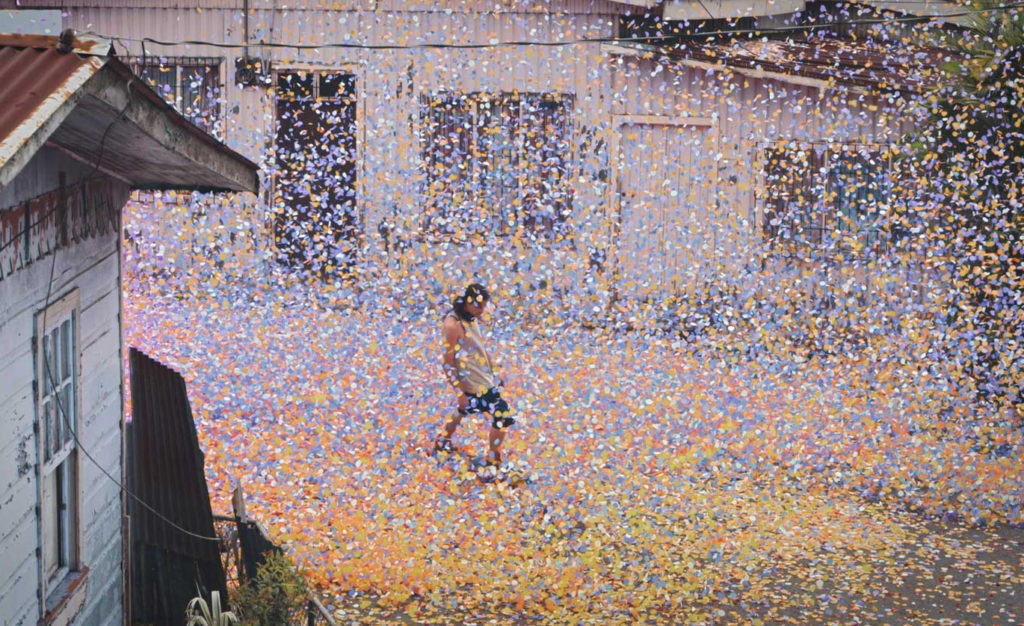 I subscribe to a lovely little service called Pome by Matthew Ogle, which sends a poem to your inbox every day. I really love the one that came yesterday. It puts me in the mood to do Metta:
Orchids are Sprouting from the Floorboards
by Kaveh Akbar
Orchids are sprouting from the floorboards.
Orchids are gushing out from the faucets.
The cat mews orchids from his mouth.
His whiskers are also orchids.
The grass is sprouting orchids.
It is becoming mostly orchids.
The trees are filled with orchids.
The tire swing is twirling with orchids.
The sunlight on the wet cement is a white orchid.
The car's tires leave a trail of orchids.
A bouquet of orchids lifts from its tailpipe.
Teenagers are texting each other pictures
of orchids on their phones, which are also orchids.
Old men in orchid penny loafers
furiously trade orchids.
Mothers fill bottles with warm orchids
to feed their infants, who are orchids themselves.
Their coos are a kind of orchid.
The clouds are all orchids.
They are raining orchids.
The walls are all orchids,
the teapot is an orchid,
the blank easel is an orchid,
and this cold is an orchid. Oh,
Lydia, we miss you terribly.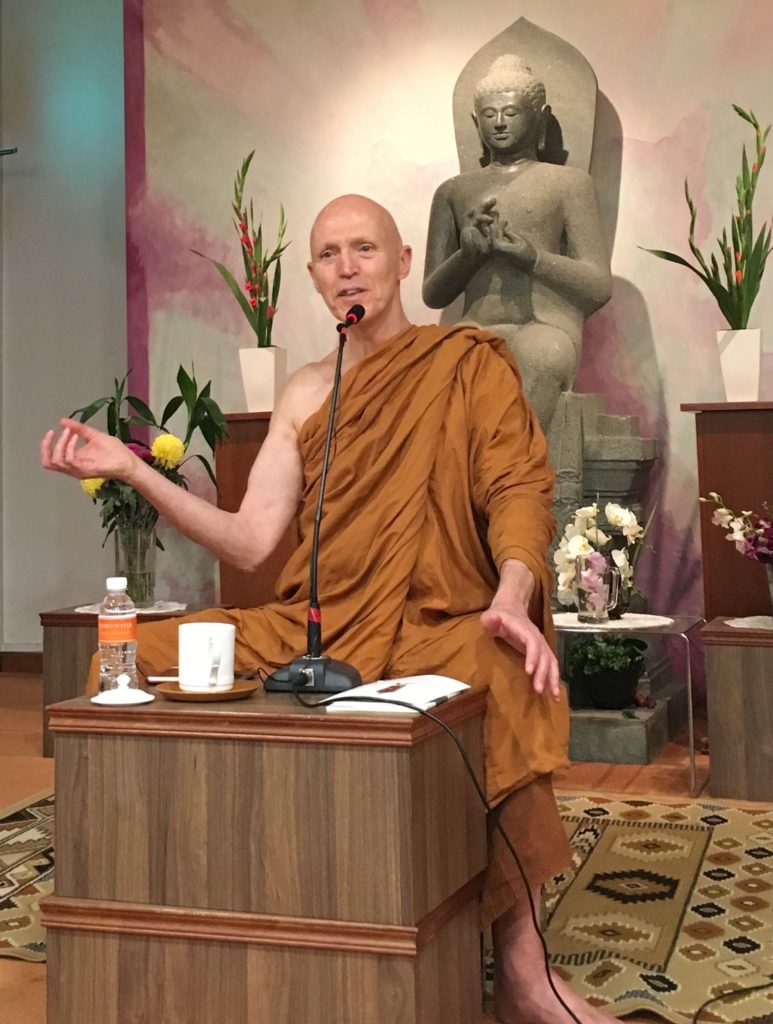 At the end of the retreat in Madison, Ajahn Sucitto gave this wonderful little gem of a talk called, Closing Exhortation: Being is First; Doing is Second.
Here's an excerpt:
"….Drop into the center of your reactivity. That's where you're supposed to be. You drop into — not your comfort zone — but right into the center of your reactivity. In there — that's authentic, isn't it. Because this is the thing you have to deal with. The reactivity.
"Don't worry about it. Don't start complaining about how reactive you are, or feeling hopeless, just go right to the center of your being, aware of your reactivity.
"I suggest that you can do this in ten seconds. Doesn't mean you've got an answer, doesn't mean you're not reactive — it just means you can drop into that… You don't need a lot of training, really, to just go to awareness of the compulsiveness, the reactivity.
"The real deep training is the staying just a little bit longer in that awareness. Live just a little bit longer against all the pressure. Could be just another 5 seconds, even. Could be a little bit longer. Can you bear with that? Can you breathe out into that?
"And then start with what I call 'guesswork.' The doing. Which is just opening, widening….
"Be prepared to get it wrong. It doesn't matter. Doing is always guesswork. You get five out of ten right – that's good. Six out of ten, three out of ten… But at least what you're doing is you're referring to awakening intelligence, rather than indoctrinated 'education'. Rather than programming….
"So check into this reactivity, and be in the center of one's field of blame and all that, the lack of confidence, and the desire… Then awakening intelligence can start to operate: It's all right. That's OK. Just take your time. Just move out. Let's see how it goes. I'm with you all the time.
"Awakening intelligence – you're not going to lose that one. Once you've touched into it, it's going to be with you all the time.
"Just take the time to drop into it. Take the time to knock on its door. It's going to come out. It's natural. If you don't ask for it, you're not going to get it. If you don't tap on the door, it can't answer. If you're too busy doing something else, doing busy stuff, driving yourself nuts – it's not going to answer the door, because you haven't asked it.
"And the asking is in the center of the reactivity…the fearfulness and the doubt. Be aware of that and then: what's important now?Just take a breath….
"See what is good. Follow the beautiful. Follow the good. Kalyana — the Beautiful, the Truthful, the Good. Follow that. See where it goes. What else can you do?
"Being is first; doing is second.
"I can't get it simpler than that, really. It has to be simple. There's so much that you know, so much you can learn, so much other stuff that you can pick up, goodies in meditation, Dhamma…  I don't need to run through all that again. You can get all that. So, you know, my little bit is to try to perhaps touch things in strange ways and maybe make things in some ways more direct:
"Being is the first thing; doing is second. It doesn't take that long to do that. And then following it is a curious path and strangeness.
"We are the unnamable, moving through the unimaginable. There is no finality. You crave it, but there isn't one.
"The unnamable moving through the unimaginable. What did you expect? [laughter] Crystal clear explanations? [more laughter]"
"So take time to check in with that.
"These are sort of daily life things. You have the 'occasionals', where you really check in with your refuges and so forth, your assets, and then you have the, what I call the 'on-going.'
"So this is something that I am suggesting throughout the day. You can take ten seconds. Ten second pauses. Ten second moments. After breakfast. When you park the car. Before you jump to the next thing, make these little break points: Pause…Where's it rolling now?…Where is it going now?…
"If you can build those in during the day…ten times a day…it's going to check some of these momentum wheels of our conditioning.
"So this is how I practice.
"I've been really winging it for the last fifty years or so. [laughter]…. Yeah….. And, uh, when I've let myself get distracted, you know, and start believing in fixed things and finalities and systems and structures…get distracted by all of that… Then there is something to feel, which is definitely…. We all can do this. Awakening intelligence is there, possible for us. What else is going to get you through?
[long pause]
"You know, sometime when I pause, people think it's that I'm thinking of something brilliant to say…it's not. I've just stopped. [laughter] It happens quite a bit. [more laughter]
"So I'll leave you with that, for now….with my blessings."
***
This is only about half the talk, and it's been edited and condensed. I highly recommend listening to the whole thing. (It's only 27 minutes!!!) Click here.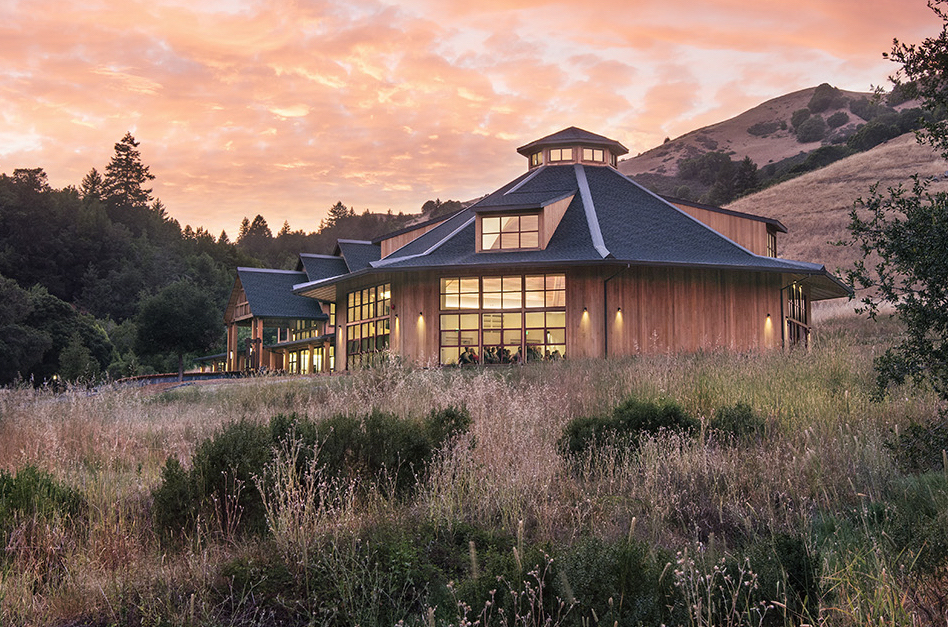 (Note: Tomorrow is the last Friday of the month so instead of posting, I'll be taking a Tiny Retreat. What's a Tiny Retreat? Find out here.)
***
Wish you could go to one of the Monday Night Dharma Talk and Meditation events taught by Jack Kornfield & Friends (held at Spirit Rock's beautiful new Community Meditation Hall pictured above), but don't want to get on a plane and fly out to California for the evening?
Here's what you do:
These Monday Night Dharma events are now available online — for FREE!!! — including the one scheduled for next Monday night (Oct 1), which will be taught by my mentor, Phillip Moffitt. These webcasts are live, so they run from 9:00 pm to 11:00 pm St. Louis time, BUT the video recording is available for 2 weeks after the event for anyone who registers, so you don't even have to stay up late to see it!
You just have to register by midnight of the day before the event.
Want to attend Monday Oct 1, when Phillip Moffitt is teaching? Register here.
Want to attend Monday Oct 8, when Mark Coleman is teaching? Register here.
Want to attend Monday Oct 15, when Nikki Mirghafori is teaching? Register here.
Want to attend Monday Oct 22, when Jack Kornfield is teaching? Register here.
***
I'll definitely be attending this Monday, when Phillip is teaching. Why don't you join me?