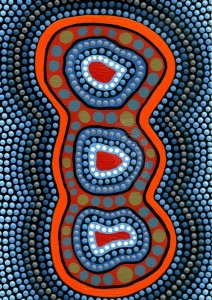 There was an interesting exercise this week in the homework for the on-line Abhidhamma course I'm taking. The topic is the 10 Beautiful Qualities of Mind/Heart (called Parami, in Pali), which are mental legacies that can be developed and then passed on from one mind-moment to the next (and, according to the teachings, from one lifetime to the next).
These 10 Beautiful Qualities on Mind/Heart are:
Generosity
Non-Harming (Ethical Conduct)
Renunciation
Wisdom
Energy
Patience
Truthfulness
Resolve/Determination
Lovingkindness
Equanimity 
The exercise was to rank these qualities in the order of their prevalence, predominance or frequency in our own heart/mind. Then to select the 3 we felt were most developed (i.e. our default setting) and the 3 most absent. Then to reflect on why these were chosen, and on what benefit/suffering has been present in our life as a result.
Interesting.
I chose Resolve, Energy and Non-Harming as my 3 most developed. And Renunciation, Equanimity and Patience as my 3 most absent.
Hmmm.
So now the exercise is: what personal activity, belief, attitude, emotion, etc. must be let go of in order to further develop the 3 most lacking?
OK. This is the hard part.
Stay tuned.
***
(image: Three of a Kind, by Sharon Atkinson)