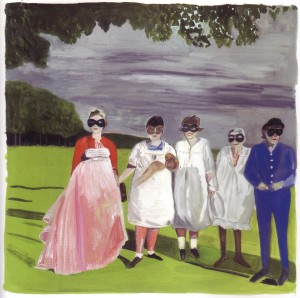 Last night I listened to an excellent talk by Gloria Taraniya, given at the Forest Refuge this past week, in which she offers reflections on not getting caught up in how we SHOULD be, but instead, turning to how we actually ARE.
She said that as she was struggling with this process, these four questions spontaneous arose in her mind:
1. What if there isn't any right way to be?
2. What if the way you are is just fine?
3. What if all the self-improvement just compounds the suffering?
4. What if the only problem here is that you think there's a problem here?
Yeah!
***
(illustration from "My Favorite Things," by Maira Kalman; click on image to enlarge)