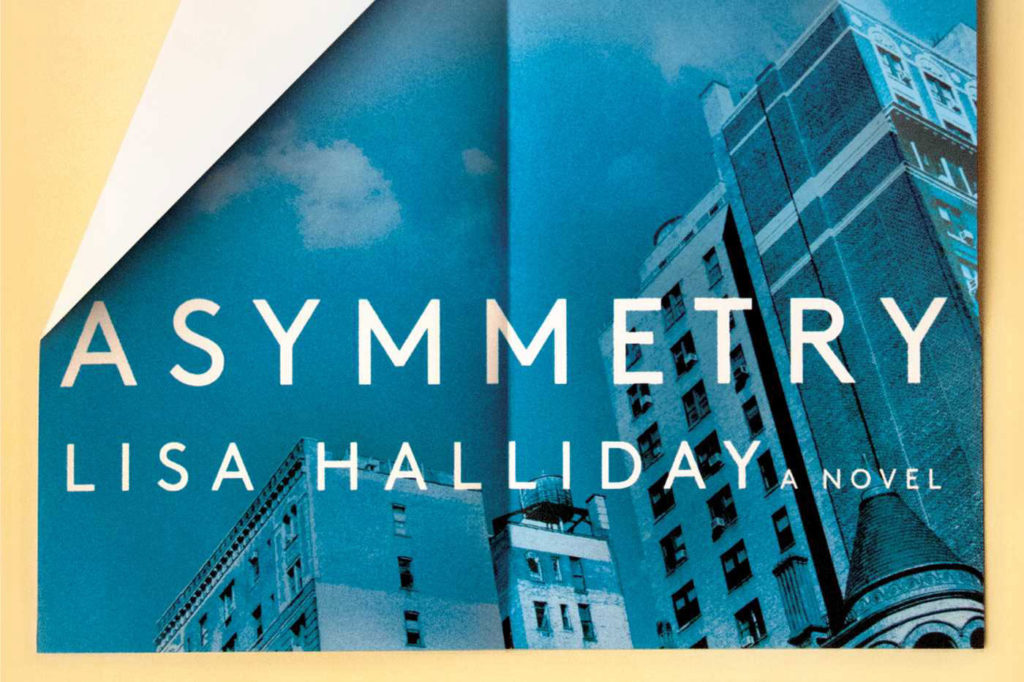 I just finished reading Asymmetry, by Lisa Halliday, and now all I want to do is to read it all over again.
I won't attempt to write a review. The New York Times has a wonderful one here. So does NPR, here. And The Atlantic, here. Instead, I'll just say that the experience of reading this book has taught me way more than I ever thought possible about a situation that I thought I already knew way too much about, and about a totally different situation that I knew I knew nothing about, but didn't know just how much of this "nothing" I knew nothing about.
*** The book is written in three sections. The first is titled: Folly. It begins like this:
Alice was beginning to get very tired of all this sitting by herself with nothing to do: every so often she tried again to read the book in her lap, but it was made up almost exclusively of long paragraphs, and no quotation marks whatsoever, and what is the point of a book, thought Alice, that does not have any quotation marks?
She was considering (somewhat foolishly, for she was not very good at finishing things) whether one day she might even write a book herself, when a man with pewter-colored curls and an ice-cream cone from the Mister Softee on the corner sat down beside her.
"What are you reading?"
Alice showed him.
"Is that the one with the watermelons?"
Alice had not  yet read anything about watermelons, but she nodded anyway.
"What else do you read?"
"Oh, old stuff, mostly."
They sat without speaking for a while, the man eating his ice cream and Alice pretending to read her book.
Two joggers in a row gave them a second glance as they passed. Alice knew who he was–she'd known the moment he sat down, turning her cheeks watermelon pink–but in her astonishment she could only continue staring, like a studious little garden gnome, at the impassable pages that lay open in her lap. They might as well have been made of concrete.
"So," said the man, rising. "What's your name?"
"Alice."
"Who likes old stuff. See you around."
*** The second section is titled: Madness. It begins like this:
Where are you coming from?
Los Angeles.
Traveling alone?
Yes.
Purpose of your trip?
To see my brother.
Your brother is British?
No.
Whose address is this then?
Alastair Blunt's.
Alastair Blunt is British?
Yes.
And how long do you plan to stay in the UK?
Until Sunday morning.
What will you be doing here?
Seeing friends.
For only two nights?
Yes.
And then?
I fly to Istanbul.
Your brother lives in Istanbul?
No.
Where does he live?
In Iraq.
And you're going to visit him in Iraq?
Yes.
*** The third section is titled: Ezra Blazer's Desert Island Discs. It begins like this:
Interviewer: My castaway this week is a writer. A clever boy originally from the Squirrel Hill neighborhood of East Pittsburgh, Pennsylvania, he graduated from Allegheny College swiftly into the pages of "Playboy," "The New Yorker," and "The Paris Review," where his short stored about postwar working-class Americans earned him a reputation as a fiercely candid and unconventional talent. By the time he was twenty-nine, he had published this first novel, "Nine Mile Run," which won him the first of three National Book Awards; since then he's published twenty more books, and received dozens more awards, including the Pen/Faulkner Award, the Gold Medal in Fiction from the American Academy of Arts and Letters, two Pulitzer Prizes, the National Medal of Arts, and just this past December–"for his exuberant ingenuity and exquisite powers of ventriloquism, which with irony and compassion evince the extraordinary heterogeneity of modern American life"–literature's most coveted honor: the Nobel Prize. 
***
Somewhere in the middle of the first section, I underlined this: The more you learn, thought Alice, the more you realize how little you know.
Right.
1 Comment