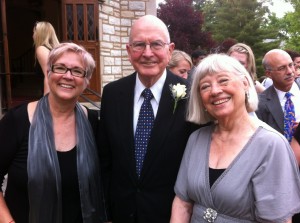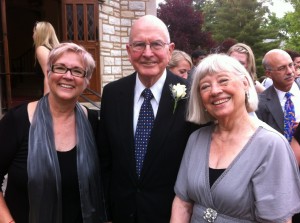 I had to take my mom for more tests yesterday…which is why there was no post….but I'm back at my desk today, and happily so, since the doc just called and said all the tests have come back normal. So no stroke!
There is MUCH to be thankful for.
Photo: Me with my mom and dad at my niece's wedding in 2012.