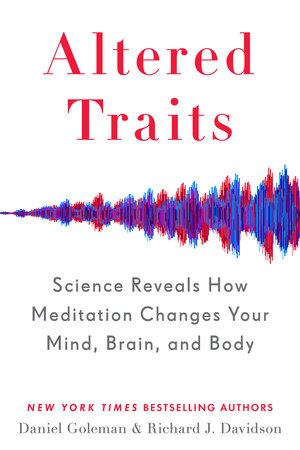 This coming Sunday, Sept 17, Spirit Rock will webcast (live) an evening with Daniel Goleman from 9:00 to 11:00 pm St. Louis time (7:00 to 9:00 pm Pacific time). Cost begins at $15. Registration is required. Click here for more information.
***
The claims for the benefits of vipassana and mindfulness range from scientifically sound to pure hype. At this event, Daniel Goleman answers questions about what science actually has found, what's not known, and what's simply not true.
His new book with neuroscientist Richard Davidson, Altered Traits: Science Reveals How Meditation Changes Your Mind, Brain, and Body sifts through the more than 6000 peer-reviewed articles on meditation to pinpoint the strongest one percent.
The news here for long-term vipassana meditators is compelling.
***