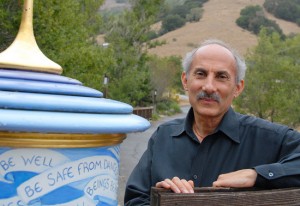 Jack Kornfield will be leading a daylong meditation retreat at Spirit Rock on Sunday, April 6….but you don't have to fly to California to attend! (And even if you did, you wouldn't be able to get in, because now it's SOLD OUT.)
The whole day will be offered as a LIVE video stream, 11:00 am to 7:00 pm (St. Louis time), which you can attend by registering here.
And if you're busy on the day of the event…..no problem! If you register before the daylong begins, you will have access to the recorded event for 90 days. Cost is $30.
This is a traditional Insight Meditation (vipassana) daylong retreat that will include systematic instructions, silent sitting and walking meditation, and a dharma talk, suitable for both beginning and experienced meditators. It's a great opportunity to sit and walk and listen to Jack.
Don't miss it!