Hey there! I'm back from retreat at Spirit Rock and have MUCH to say, but it will have to wait till I get caught up with emails. In the mean time, I leave you with a peek into the meditation hall.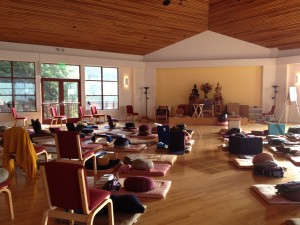 Here's a view looking toward the front.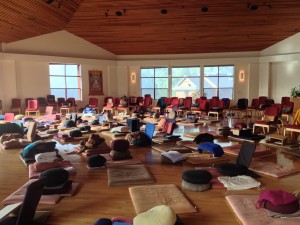 Here's a view looking across, toward the back.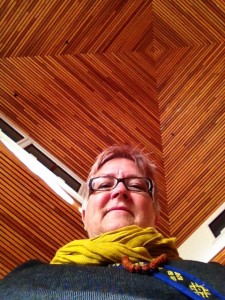 And here's a view from the floor…..looking up!
I'll post more tomorrow. Stay tuned.