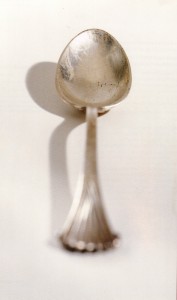 I thought I was a pretty mindful person. I thought taking on a First Bite Meditation practice would be fairly straightforward, not too difficult….maybe a bit tedious, but really not that much of a challenge.
I was wrong.
I haven't been able to go a single day without forgetting to do the practice at least once. Actually, a lot more than once. And it's not like I'm catching myself after a bite or two! Sometimes I do. But often — often — I've finished the entire meal and am off onto something else before it even crosses my mind that I was supposed to stop and actually notice what I was eating.
Wow.
But I'm not giving up. And I'm not giving myself a bad time about it. I'm just noticing…with surprise. I'm giving a little respectful bow to the formidable power of habit, and I'm starting over.
Again and again.
4 Comments