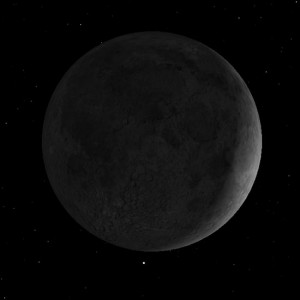 There is a new moon today, so I think I'll try something new.
One of the recent events at Spirit Rock was a daylong retreat titled: The Great Mother and the Nature of Mind. It was led by a highly respected teacher in the Tibetan tradition, Lama Tsultrim Allione, who just happens to be a Western woman!
A video recording of the event is available to members of the Spirit Rock Stewardship Circle (which includes me) and since I know almost nothing about Tibetan teachings or practices, this would certainly qualify as something new.
There's a handout included with the video. It's an excerpt from The Concise Life Story of Machig Labdron. I have no idea who Machig Ladron is, although I'm guessing that maybe she's the Great Mother, in the title of the retreat.
Here's what the handout says:
Machig's Last Instructions
In the same way, mind itself,
Has no support, has no object:
Let it rest in its natural expanse without any fabrication.
When the bonds of negative thoughts are released,
You will be free, there is no doubt.
As when gazing into space,
All other visual objects disappear,
So it is for the mind itself.
When mind looks at mind,
All discursive thoughts cease
And enlightenment is attained.
As in the sky all clouds
Disappear into the sky itself:
Wherever they go, they go nowhere
Wherever they are, they are nowhere.
This is the same for thoughts in the mind:
When mind looks at mind,
The waves of conceptual thought disappear.
The defining characteristic of mind
Is to be primordially empty like space;
The realization of the nature of mind
Includes all phenomena without exception.
Once discursive thoughts are totally abandoned,
Dharmakaya is no other than that.
Once the five poisons are totally abandoned,
The five wisdoms are none other than that.
Abandoning all bodily activities,
Remain like a bunch of straw cut loose.
Abandoning all expressions of speech,
Remain like a lute with its strings cut through.
***
The last part doesn't sound all that great. But who knows, maybe it's a cultural thing. I'll watch the video and find out!