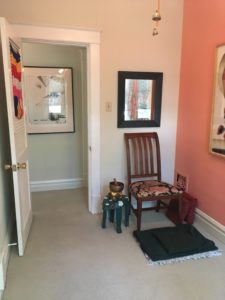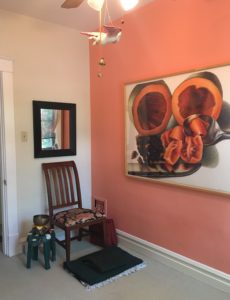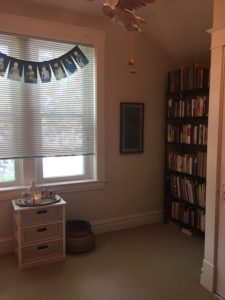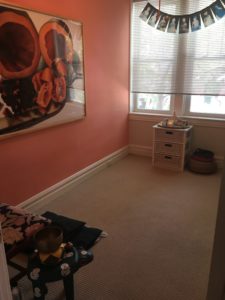 I went on another Tiny Retreat this morning (8:30am to 12:30pm CST), right here in my tiny meditation "hall" (pictured), along with at least five other people who were also doing it (in their own time zones and meditation spaces).
It was great. I sat-and-walked on my own schedule, all the while knowing that my friends (and friends-of-my-friends) were also sitting-and-walking, all on their own schedules, but also doing it ALONG WITH ME (or at least at a time that overlapped with me), which was an incredible support for my practice.
I think I'm on to something here.
So: I'm going to be doing this again on the last Friday of next month (July 27)…and on the last Friday of every month!…unless I'm away on an actual in-person retreat, or something.
What to join me?
If you do, send me an email here and I'll send you a text reminder the day before. I'll also follow up after the retreat by email, if you'd like.
The Buddha said that Kalyana Mitta (translated as Spiritual or Beautiful Friendship) is not merely "half the spiritual life, but the whole of it." Bhikkhu Bodhi says, "Spiritual friendship gives the practice of Dhamma an inescapable human dimension and welds the body of Buddhist practitioners into a community united both vertically by the relationship of teacher to student and horizontally by friendships among peers treading a shared path."
So let's do this together, my Beautiful Friends!