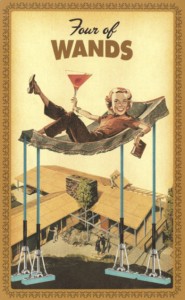 In Dancing with Life, Phillip Moffitt writes, "In daily life you've no doubt experienced many moments of cessation when your mind was finally free from stress and contraction after a period of suffering: There were the arguments in which you were attached to being right, but winning them suddenly no longer mattered; there were your old desires of receiving recognition or acceptance, or getting some material object, but now you realize you no longer care about them; or there was the time you were rejected by someone you were in love with and it hurt for a long time, but now there is no pain. The stress you felt about all of those things that you thought you had to have just disappeared.
"The late Thai meditation teacher the Venerable Ajahn Buddhadosa says that each of these ordinary moments in which the mind is no longer grasping is a moment of nibbana, a little sampling of the mind being free from clinging. He teaches that if you did not have many of these small, brief moments of cessation each day you would literally go crazy from the tension and stress that arise from clinging.
"There are hundreds, even thousands of moments each day when your mind is not grasping at anything. Your mind is temporarily, albeit briefly, content with how things are, and it is not stressed."
So pay attention….and enjoy all those little bits of freedom!
(image: Housewives Tarot)