I'll probably finalized my flight plans today for the January trip to Burma (Myanmar), in honor of which I post this sample teaching from Sayadaw U Tejaniya, who leads the Shwe Oo Min meditation center where I will  be staying in Yangon.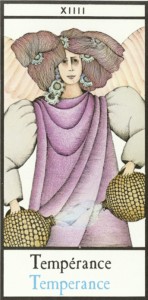 "Keep your mind as calm and as relaxed as possible, not too tense or not too lax. Don't be anxious about your practice. The mind needs to be able to adjust accordingly, walking the middle road between too much and too little effort, neither overzealous nor disinterested. The wise mind makes adjustments as needed during meditation.
"Sometimes, even with all this fine-tuning, there might still be craving. You may also find that you are feeling drowsy even with faith and confidence in the mind. The mind may still be weak or there may be a great deal of wanting and expectations in the mind. Be calm and relaxed. 
"What can you know? It's very simple. You can only know as much as the momentum that you have will allow. There is no need to put too much energy or to focus in on something. Take the view that everything happening in the mind and body is happening according to nature. This is all dhamma nature at work."
"Keep it simple! It's good if there is knowing; it's not good if there is no knowing. There is a Burmese saying: 'Ignorance is worse than being deprived.' But far worse than being ignorant is not wanting to know!"
(image from: Maddonni Tarot)