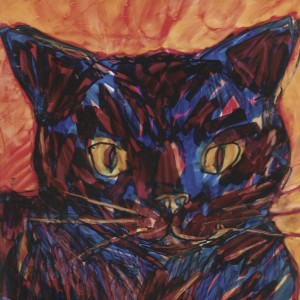 All conditioned things are impermanent,
Their nature is to arise and pass away.
To live in harmony with this truth
Brings true happiness.
For almost two years now, as part of my evening ritual, I have chanted these line (in Pali and in English) every night before going to bed. I find them soothing. Especially now, since my dear, sweet, affectionate, 15-year-old cat….Ruby…is very, very near her death.
(image from "A Whole World," by Coupire and Louchard)