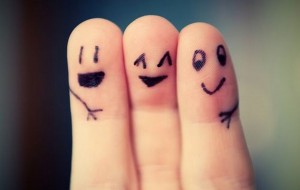 I just want to say how delighted I am to have such great friends. One of whom called me today (as I was on my way to pick up cat food) and without a hint of self-consciousness or any need to explain ourselves to each other, we quite naturally fell into a very rich and very satisfying conversation about things that really matter in both of our lives. (Don't worry, I pulled over to the side of the road before answering the phone.)
I've found that this happens a lot in my life. I had a very supportive conversation at lunch just yesterday with a friend from back when we were both in graduate school (30 years ago!). And a sweet "atta girl" check-in on Skype just last week. Not to mention all the other exchanges I've had over the months and years with so many other friends (and family members) who encourage, listen to, and keep connection with me.
I'm so fortunate.
Thank you all, my great good friends.
I love every one of you.