This month's DPP homework has arrived and one of the topics is Karma. Cool. Turns out, one of the assigned readings is from Small Boat, Great Mountain, which I just finished (and posted about yesterday). So I'm ahead of the game already!
Another of the readings is from Seeking the Heart of Wisdom, by Joseph Goldstein and Jack Kornfield. Here's a sampling: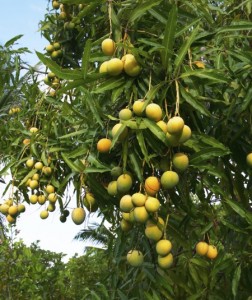 "The law of karma refers to the law of cause and effect: that every volitional action brings about a certain result. If we act motivated by greed, hatred, or delusion, we are planting the seed of suffering; when our acts are motivated by generosity, love, or wisdom, then we are creating the karmic conditions for abundance and happiness.
"And analogy from the physical world illustrates this: if we plant an apple seed, the tree that grows will bear apples, not mangoes. And once the apple seed is planted, no amount of manipulation or beseeching or complaining will induce the tree to yield a mango. The only meaningful action that will produce a mango is to plant a mango seed. Karma is just such a law of nature, the law of cause and effect on the psychophysical plane.
"…Another dimension of the law of karma helps in understanding how individual personalities develop. While it is true that there is no enduring entity, no unchanging self that can be called "I," it is also quite obvious that each of us is a uniquely changing and recognizable pattern of elements. 
"This comes about because each of us has in our own way, both consciously and unconsciously, cultivated different mind states. If we cultivate loving-kindness, we experience its taste in the moment and at the same time are strengthening it as a force in the mind, making it easier for it to arise again. When we are angry, we experience the suffering of that anger as present karma and are also strengthening that particular pattern of mind.
"…Who we are as personalities is a collection of all the tendencies of mind that have been developed, the particular energy configurations we have cultivated."
But that's not the end of the story:
"Our lives are a dynamic process of energy transformation, constantly flowing and changing, and we each have the power to determine the direction of our lives and to live in accord with our deepest values.
"If we become more conscious and awake, developing the ability to observe clearly, we can being to use our energy creatively and not be bound so blindly to past conditioning."
Good thing!