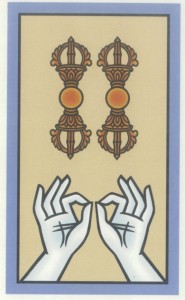 I've been reading a wonderful — and fascinating — book, called Small Boat, Great Mountain. It's a compilation of talks by Ajahn Amaro given at a Dozgchen/Vipassana retreat in partnership with Tsoknyi Rinpoche at Spirit Rock several years ago. It's wonderful for many reasons, not the least of which is the fact that it's available FREE on iBooks or as a pdf here.
I am tempted to quote it at length. (It's VERY readable. I've highlighted passages on just about every page.) But I'll spare you that. Instead, I'll give you a peek at the table of contents:
Essence of Mind
Ultimate and Conventional Reality
The Place of Nonabiding
Being Buddha
The View from the Forest
Cessation of Consciousness
Immanent and Transcendent
Who Are You?
No Buddha Elsewhere
Off the Wheel
The Portable Retreat
There's also a very interesting Forward written by Drubwang Tsoknyi Rinpoche, an entertaining Preface by Guy Armstrong, and an excellent selection of Tibetan and Theravada chants.
Check it out!
(image from The Buddha Tarot by Robert M. Place)
1 Comment