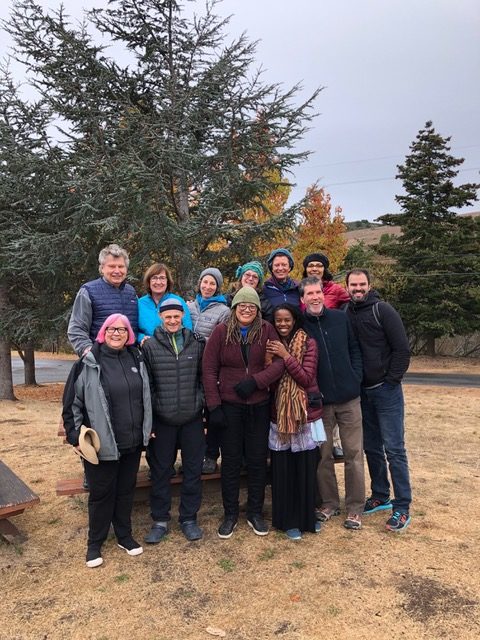 Just a quick post to say that I'm back (and totally psyched!!!) from a very deep (and very sweet) retreat kicking off the start of a year-long Teacher Training in the Nine Bodies — explorations in the nature of consciousness — taught by Phillip Moffitt.
This is a photo of our group (except for one of us who had to catch an early flight). Our training will continue throughout the year, including individual meetings with Phillip during the month-long retreat at Spirit Rock in March.
If I look a little dazed in this photo (that's me with the pink hair), it's because I'm still reeling from the incredible good fortune of having been invited to be a part of this group.
I won't let you down, Phillip.
May my efforts be for the welfare of myself, for others, for both, and for the whole world.