On the last day of the "Worldly Dharmas" retreat, Sally Armstrong asked us to write down — and to share — one or two intentions we have for bringing our practice into the world over the next few months.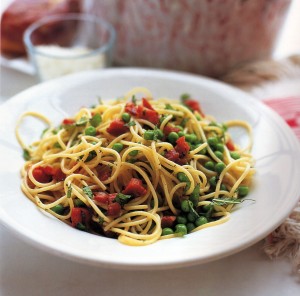 One of mine has to do with money and I'll write more about that later. But the other one is to practice what I'm calling First Bite Meditation.
Mindfully eating at every meal is surely a good idea, but the truth is, it's just not going to happen. At least not for me. At least not right now.
But I do think I can manage to be somewhat more mindful. And my first step is to set an intention of mindfully eating the first bite of every meal.
I've been trying it now for 2-and-a-half days, and most of the time I've caught myself mid-bite, mid-meal and thought….#!%&!….I forgot again! But then I just say, OK, at least I can stop for a second and taste this bite.
And then I do.
It's harder than I thought, but it's getting easier. I'm catching myself earlier. And I'm slowing down a little bit more.
It's good to be in the world….and to know what it tastes like!
3 Comments