And now for something entirely different…..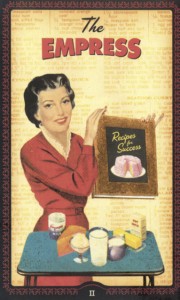 At the Dharma Seed KM group last Monday night, Roberta brought muffins. Not just any old muffins. They were home-made, Seven-Factors-of-Enlightenement Muffins from Gloria Ambrosia's "The Complete Muffin Cookbook." And yes, that's the same Gloria (Taraniya) Ambrosia who teaches at IMS (Insight Meditation Center) and the Barre Center for Buddhist Studies.
The Seven Factors of Enlightenment from a Buddhist perspective are: mindfulness, investigation, effort, rapture, concentration, tranquility, and equanimity. In the case of muffins, however, the Seven Factors are: applesauce, brown sugar, granola, chocolate chips, coconut, walnuts, and sunflower seeds.
Needless to say, the muffins were AWESOME. Thank you Roberta! Here's the recipe. (Yields 12 to 14 muffins)
Dry Ingredients:
1 1/2 cup whole wheat flour
1/2 cup unbleached white flour
1/2 cup light brown sugar
2 teaspoons baking powder
1/2 teaspoon baking soda
1/2 teaspoon ground cinnamon
1/4 teaspoon sea salt
Wet Ingredients:
2 cups buttermilk
1/4 cup canola oil
1 large egg
2 teaspoons vanilla extract
Goodies:
1/2 cup granola
1/2 cup semi-sweet chocolate chips
1/2 cup flaked coconut
1/2 cup coarsely chopped roasted walnuts
1/2 cup roasted sunflower seeds
Topping:
1/4 cup flaked coconut
Here's how:
1. Preheat the oven to 375 degrees F.
2. Sift the dry ingredients together in a large bowl. Add the goodies and toss to coat.
3. Whisk the wet ingredients in a medium bowl or blend in a food processor. Pour the wet ingredients into the dry mixture. Stir just until mixed. Do not overstir.
4. Spoon the batter into a greased or papered muffin tin. Fill each cup nearly to the top. Top each cup of batter with a pinch of coconut, taking care to sprinkle it evenly over each cup. Too much topping piled high in the middle will prevent the muffins from rising properly.
5. Bake for 15 to 20 minutes.
6. Cool the muffins at least 10 minutes before removing from the tin.
(image: Housewives Tarot)