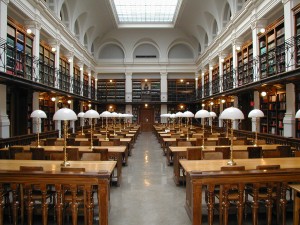 I was talking to one of my brothers last night and he kept saying: "I can't believe you're retired!" And the thing is, I can't either…not because it feels shocking to not be getting up and going to work in the morning…but because the word "retired" doesn't exactly sound like what it feels like I have done.
It doesn't feel like I'm pulling back from something as much as opening up to something.
We talked about it for a long time and I finally came up with a different way to describe what I consider to be my new work status: I'm doing a self-funded, interdisciplinary, post-graduate, independent study program. I think I'll call it my "post-doc" for short. (OK, I don't exactly have a doctoral degree, but "post-grad" doesn't quite capture the "post-ness" of what it feels like I have already accomplished.)
I am embarking upon a program of inner study. Which of course will include a study of the relationship between the internal and external. Travel will, naturally, be required. And field work of all sorts. Perhaps there will even be an internship or two.
The goal of this program?
Wisdom. Contentment. A Life Well Lived.