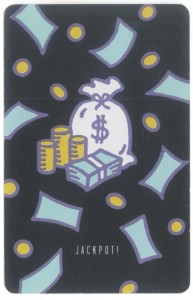 One of the DPP homework assignments for this month is to keep a written record of every time you spend money and to note what arises as you bring attention to your spending habits.
I've already been doing this since I came back from retreat with the intention to get more clarity in relation to money. And one of the first things I've noticed is….I spend more money than I take in! How could I have missed that? I'm sure that at some level, I already knew it. Which is why I was so fuzzy about the whole issue. I didn't want to have to look at what is clearly an unsustainable way of living.
So now I'm waking up and I feel a little ashamed. And frightened. But also liberated! Because now I feel like I can actually do something about it. Not go on a spending diet — because we all know, diets don't work! But I can look carefully at what my habitual spending patterns are, learn what drives them, what feeds them, and where it's possible to break the chain. And then….little by little….I can start to form new patterns of behavior that are more in alignment with what my true values really are.
This will help me get a clearer picture of what my true financial needs really are….that sweet spot of having enough, of "sufficiency," which Lynne Twist talks about in The Soul of Money. And then I can start to think more expansively about how much time I need to "spend" in order to earn that money…and THEN I can start to answer one of yesterday's questions: "what would have to happen for me to be able to manifest my ideal work/life situation?"
(image from Q-Cards)
1 Comment