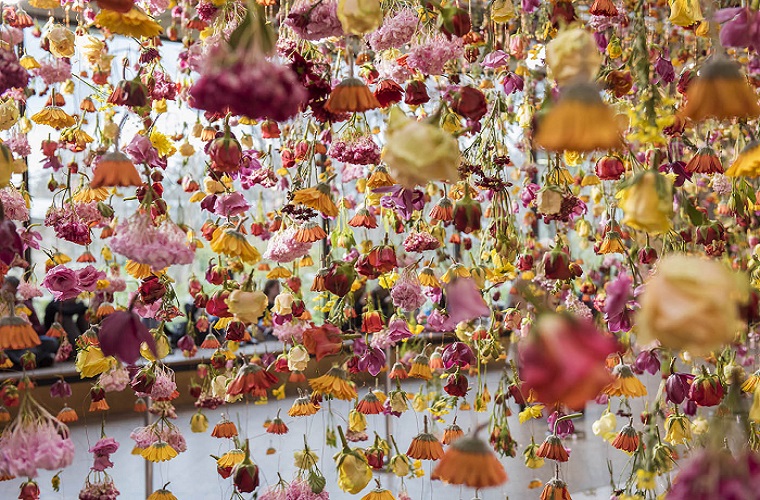 I was feeling the need for something peaceful and deeply soothing last night, so I listened to this lovely 15-minute recording of Thanissara and Kittisaro opening a retreat at IMS several years ago with the traditional chants of Blessing and Protection (Partita).
Thanissara begins the chanting (as she explains on the tape) by calling on all wholesome forces, both internal and external, including all the angelic beings that are said to help and guide practitioners — spirits of the earth, of the mountains, the oceans, of wind, and of fire — to bear witness and to bless and support us in the awakening process. Then Kittisaro joins her, and the chant transitions into recitations of core teachings of the Buddha — Reflections on the Triple Gem, the teaching on Loving Kindness, and various accounts of the Buddha as he overcame challenges through the power of truth and kindness and insight.
I turned out the lights, lay on the bed, and let the sounds pour over me. It was just what I needed. The chants are in Pali, so of course most of the words don't have any actual meaning for me, but the tones and the rhythm and the repetition — and who knows, maybe something more — really touched me.
I felt drenched in blessings.