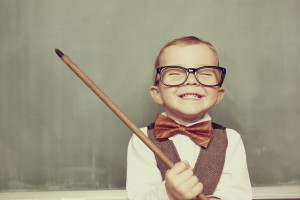 As many of you know, I have been accepted into the 2-year Community Dharma Leader (CDL5) Program at Spirit Rock and I've just received my Official Welcome Letter, which gives a demographic overview of the CDL5 "class":
We have a beautifully diverse community of 101 participants, including 39 Communities of Color and 39 who identify as being from LGBTIQ communities. We have 4 who identify as Gender Non-Comforming/Gender Queer, 66 as women or cis-femail, and 31 as men or cis-male. Participants' ages range from mid-20's to mid-70's.
So this should be interesting!
The letter also includes a roster and to my delight, I recognize 9 of the names — several are dharma friends from Spirit Rock's DPP4 program — and one is a fellow-attendee at the Dharmagiri retreat I was just at in Africa!
YAY!!!!
Oh, and yes, the letter also includes our first homework assignment, due before we meet at our first retreat this coming April: Read Coming Back to Life, by Joanna Macy and Molly Young Brown (2014 edition) and Satipatthana: The Direct Path to Realization, by Analayo.
Here's the full Required Reading List:
Coming Back to Life, Joanna Macy and Molly Young Brown (2014 edition)
Satipatthana: The Direct Path to Realization, Analayo
Living Buddhist Masters, Jack Kornfield
Life of the Buddha: According to the Pali Canon, Bikkhu Nanamoli
A Path with Heart: A Guide Through the Perils and Promises of Spiritual Life, Jack Kornfield
Seeking the Heart of Wisdom: The Path of Insight Meditation, Joseph Goldstein
Lovingkindness: The Revolutionary Art of Happiness, Sharon Salzberg
Dharma by Color and Culture: New Voices in Western Buddhism, Hilda Guiterez Baldoquin
And here's the Recommended Reading List:
Mindfulness: A Practical Guide to Awakening, Joseph Goldstein
Mindfulness in Plain English, Bhante Henepola Gunaratana
In the Buddha's Words: An Anthology of Discourses from the Pali Canon, Bikkhu Bodhi
Handbook for Mankind, Buddhadasa Bikkhu
Dancing with Life, Phillip Moffitt
The Hidden Lamp: Stories from Twenty-Five Centuries of Awakened Women, Zenshin Florence Kaplow and Reigetsu Susan Moon
A Heart as Wide as the World, Sharon Salzberg
True Refuge: Finding Peace and Freedom in Your Own Awakened Heart, Tara Brach
Dipa Ma, Amy Schmidt
Dharma Punx, Noah Levine
Zen Mind, Beginner's Mind, Shunryu Suzuki
Great Disciples of the Buddha, Nyanaponika and Hellmuth Kecker
The Awakening of the West: The Encounter of Buddhism and Western Culture, Stephen Batchelor
One City: A Declaration of Interdependence, Ethan Nichtern
***
So here we go!!!!