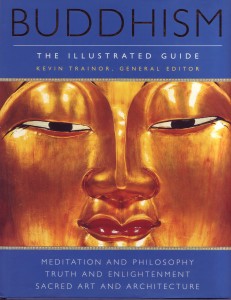 While cleaning out one of my bookcases (see yesterday's post) I also found — somewhere among the German and Italian dictionaries, catalogues of exhibits at the Tate Modern, guidebooks to hawker food in Singapore, and a 1981 Rand McNally Road Atlas of the US — this gorgeous book on Buddhist art!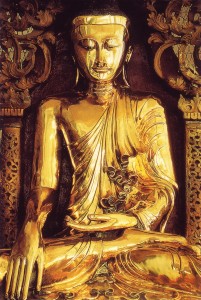 And it includes this image of a golden Buddha statue from the Shwedagon pagoda in Yangon, which I hope to be able to see in person…if the latest glitches in getting a VISA finally ever do get worked out.
(Oh the joys of exotic travel.)
Let go.
Let go.
Let go.