KM Groups
Kalyana Mitta (KM) Groups
"Kalyana Mitta," often translated as "dharma friends" or sometimes "good company," is at the heart of a vibrant dharma community. KMs are small groups that meet regularly to share and support each other in bringing meditation practice into daily life.
We currently have three active KM groups. Some are closed, but others remain open to new members. If you are interested in joining one of these groups, or in starting one of your own, please contact Jan.
Dharma Seed KM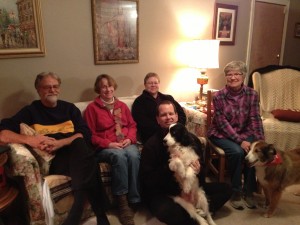 Description:
This group meets to listen and discuss selected talks available on Dharmaseed.org. 
Meeting day/time: Every other Monday, 7:00pm to 9:00pm.
Place: Scott Newell's house. For address and directions, contact Scott.
Status: This group is open to all.
Contact: Scott or Jan.
Or listen on your own to any of the talks by clicking here.
"Dancing with Life" KM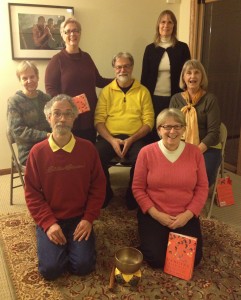 Description:
This group meets to discuss "Dancing with Life," by Phillip Moffitt. The book explores the Four Noble Truths as a way to "dance with both the joy and pain" of daily life.
Meeting day/time:
There are two "Dancing with Life" groups. One meets every other Monday. The other meets once a month, on a Wednesday. Both meet from 7:00pm to 8:30pm.
Place: Both groups meet at the Wellness Center of Maplewood, 3134 Sutton, Maplewood MO, 63143
Status: Both groups are closed at this time.
For Monday Night Group Contact: Jan
For Wednesday Night Group Contact: David