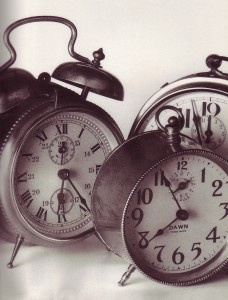 Even if you're going to do a Virtual Retreat "in the comfort of your very own home" (see yesterday's post), you're still going to have to find time to actually do the meditation. At least 20 minutes, I'd say. And if not every day, that at least most days.
So how do you do that?
I wish there were an easier way, but really, what you have to do is — you have to take a good hard look at your priorities. How much time do you spend "relaxing" in front of the TV? How much time checking e-mail? Reading the paper? Cruising the web?
Because honestly: you are investing your life in whatever you spend your time doing.
So take a good look and ask yourself…where am I investing my precious human life, and what kind of return am I getting?
Then see if you can't find 20 minutes.