Browsing Category "Talks"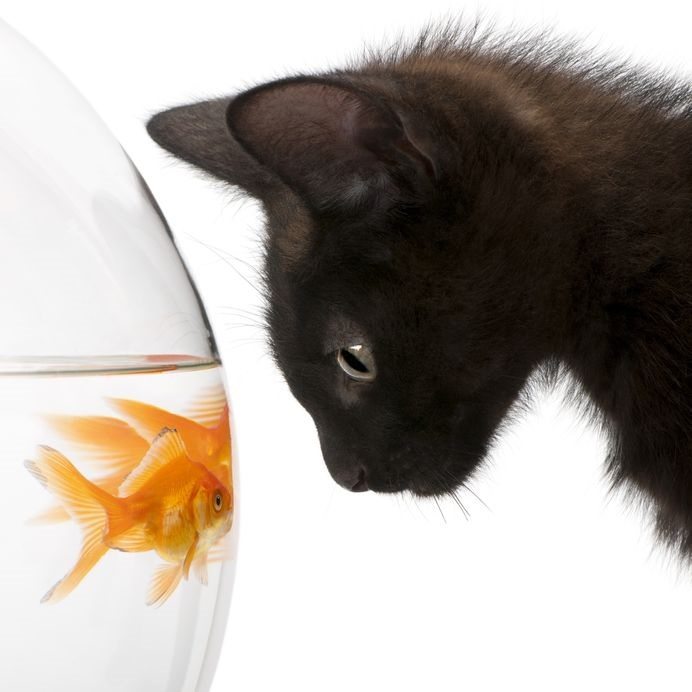 (one more excerpt from the At-Home Retreat with Phillip Moffitt):
"In terms of the clarity of your practice, I want to remind you again that the first rule is that you are non-doing…in so far as you can. So: You are not doing the practice. You are letting the practice do you.
"There is a certain amount of doing. (This is one of these paradoxes that you just have to work out for yourself.) There's a certain amount of doing or nothing would happen. But then you ask: Am I doing any more than I need to be doing…and you drop it. You feel your way. You drop it and then if you see that your mind just wanders off, you adjust. You feel your way.
"The practice can have great intensity and still be light. There's not a lot of doing – despite of all the instructions we give all the time!
"But the practice does involve your knowing that you can direct attention, your knowing that you know how to direct attention, that you've practiced directing attention, and that you know when you are directing attention. And that means both the connecting and the sustaining aspect of directing attention.
"Attention is the active part of intention. Intention in the Eight-Fold Path is the pivotal point on the Path. It's where the rubber meets the road. It's where your understanding—your Right View—actually shows up in somebody's life: yours and others. Without that intention, it just doesn't happen.
"Attention is the manifestation of intention and intention is what creates the karma for us (both immediately and if you believe in reincarnation, in the long term). So attention becomes very, very important.
"Being able to place your attention anywhere – in your body, in knowing Pleasant or Unpleasant, in the Third Foundation of Mindfulness, in the Forth Foundation of Mindfulness, in the Three Characteristics, in the Twelve Aspects of the Four Noble Truths…whatever degree of knowledge you have – being able to place your attention where it seems wise to place it, is part of this clarity.
"You place your attention, and you really know these locations. Whatever you've learned, you know the locations where you can be mindful. Anything you've ever been taught, you can be mindful of that. So you can locate yourself. You know how to have your mind rest there. Or there. Or there.
"The ability to direct and sustain attention is one of the things that comes faster than some of these other things. So that's the good news in it. You really see: I can direct my mind. And I can locate it here, and here. And I can know these locations. It gives you something to be doing and it can add to the inspiration.
"One of the inspirations of practice may be the very practice itself. It inspires you to more practice. And discovering new things in practice can be an inspiration for practice. Letting go can be an inspiration for practice. Surrender can be an inspiration for practice. Having clarity can be an inspiration for practice.
"See how it all fits together? It's a hologram. It's all contained. Any one piece of the Dharma contains all of the Dharma. You start anywhere and you can get to every other single realization. And that's why sometimes when you hear a dharma talk on retreat and you think: well, that's kind of what they said the night before or two nights ago…they've just sort of come back around to this. That's because it's a whole piece. It's unified. It's breathtakingly beautiful, the Dharma. Just as a structure. Just as a perception of what it is and what you are. It is breathtakingly beautiful in its architecture, its blueprint, its DNA if you like."
***
(Click here to listen to this talk. The excerpt above begins at about 2 hr 31min into the tape.)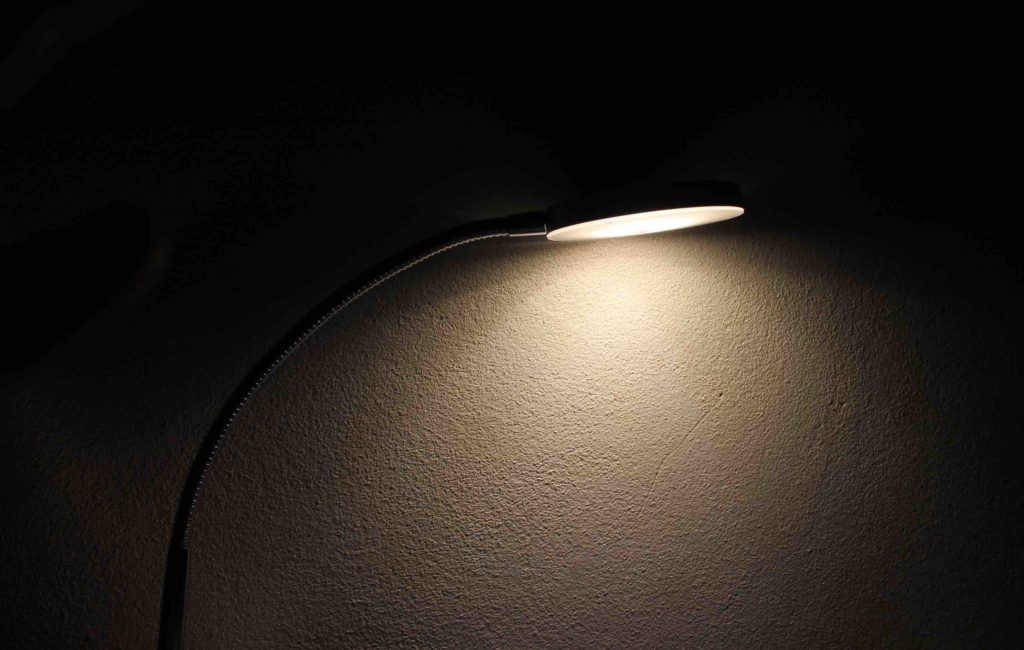 Just a little bit more from the At-Home Retreat with Phillip Moffitt:
There is a mysterious aspect to this practice. We don't make many references to that in the practice, but it's very mysterious. And mysterious things happen while we practice. Part of this mysteriousness is: When we're being available in practice, what at are we being available for? Who is being available? What does it mean to be available in the first place?…
What arises when we practice is this illuminating quality of awareness. It's illuminating — the sound of my voice is illuminated by your knowing. The quality of knowing is what illuminates it. Otherwise, it has no existence outside of itself…
Consciousness — that which knows — has an illuminating quality to it. That illuminating quality is a source of energy. When we "know that we know" anything, that which is illuminated is illuminated with energy. And that energy becomes the source for intentionality — that's where intention comes from. It's why we're not stuck in samsara forever…
It is inspiring to think of this.
As you become more aware of awareness, you actually start to have a direct feeling of this knowing. You begin to see why the Buddha stressed the importance of mindfulness. Our actual showing up for the direct experience — that's how we have choice in our life — because the knowing has this inherent energy. It has a responsiveness. It's benign. And we can know it in this illuminating nature of knowing.  
***
Wow.  
(To listen to this talk, click here. Most of the quote above begins at about the 1 hr and 37 minute mark.)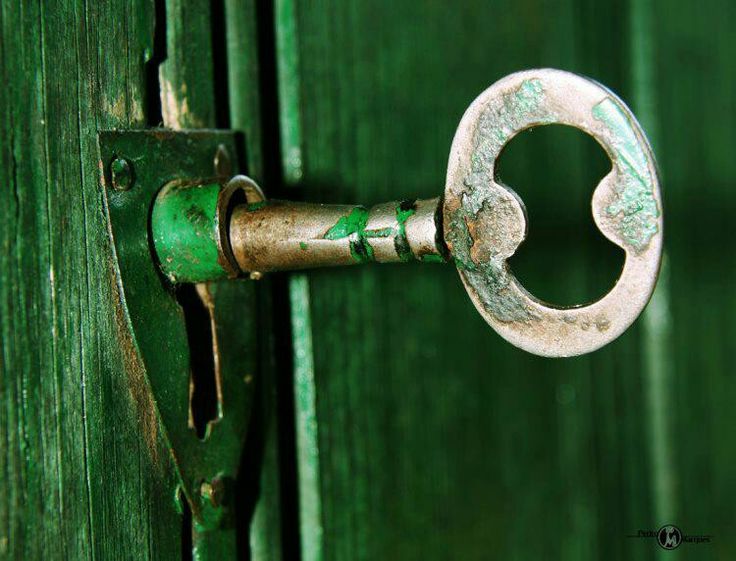 More from Phillip Moffitt's At-Home Retreat for Experienced Students: 
"The first key is inspiration. If you are not inspired to meditate, you will not go through the boredom of it, the times you have to be with restless mind, the times you have to be with sleepy mind, the times when you feel like you can't go anywhere in your practice… So inspiration is a real key. And inspiration has with it a sense of commitment and also of surrender.
"Surrender is so important because when we surrender we're not trying to get anywhere, we're just showing up. And boy does that make a difference in being able to tolerate the ups and downs of the practice! This doesn't mean we don't have our preferences. But when we surrender we're saying: This is what's important to me — that I be present for my life. I surrender to controlling my life; I'm just going to be present. I can choose to be present — and I will.
"So we start with inspiration and then the second key is the practice itself. How do you get better? By practicing. Better in what sense? Better in being able to be more present for whatever the meditation is like.
"So, you have to practice! But practice can be a 5 minute session in the morning. It can be 3 minutes of walking mediation. It can be 45 minutes of mediation in the evening. It can be two 1-hour sessions a day. Two hour-and-a-half sessions a day. Two 2-hour sessions a day. These are all lengths of practice that people that I work with practice. Some of these folks have very busy lives and they're still taking an hour or an hour-and-a-half a day. I'm not saying that you should. I'm just saying that there's a range of what's possible. You have to have some sort of commitment to daily practice, some sort of commitment that's within sangha in some way or another, some sort of practice that's a listening practice, and coming on retreats as much as you can — to daylong or longer retreats, whatever's possible for you — but you've got to do the practice! And cultivate the qualities of practice, which are patience and persistence. That quality of surrendering shows up at practice level as: No Expectations….
"And then being available. Truly being available. Beyond any level that you can image. However much you think you are available, I mean a LOT more available than that! You have to have a certain amount of practice to be available to the next level. So being available to practice, to being open to this whole experience, is an emergent quality. It unfolds as the conditions become appropriate for it to unfold."
***
Phillip goes on to list two more keys to effective meditation: having clarity as to how to practice, and having a range of practices that you can choose from. Click here to listen (starting at 2 hours and 25 minutes into the recording.)
Enjoy!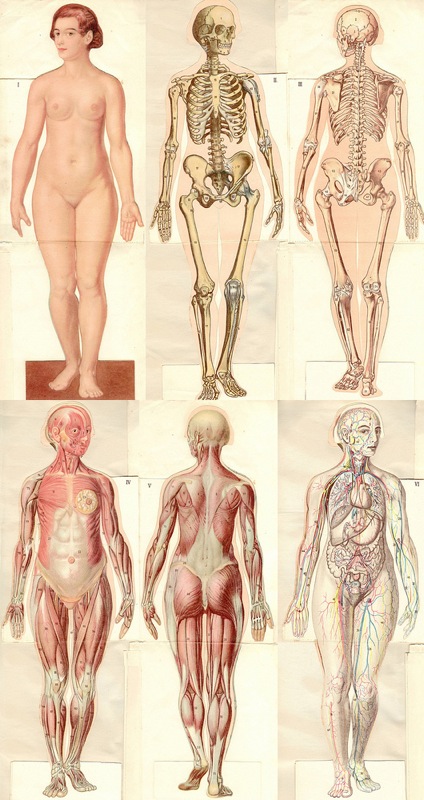 This morning during my meditation, I practiced sending metta (loving-kindness) to different parts of my body using the instructions from Phillip Moffitt's "At-Home Retreat" tape, which I posted about yesterday. (The instructions for this begin at about 1 hr 50 min into the tape.)
Here's what Phillip says about the practice:
"The orientation towards this is the kind of well-being that can come to the body when the body is infused with awareness…
"Part of doing this practice is imagining your body having the well-being. Well-being is relative to what's possible. I cannot imagine well-being as though I were 25 years old. That isn't within the realm of possible. But I can image the various parts of my body having well-being within the range of their condition right now. And that works quite beautifully. Because otherwise you're getting unreal. You're falling into magical thinking. And it's not magical thinking.
"There is a feeling of well-being that can develop in the body from doing this, in part just because there's a kind of deep relaxation going on. And part of it is because energy follows attention, so you're energizing the parts of the body, and that energizing is very wholesome for the body. Part of it is that you are letting loose of certain tensions that are held and it's like doing yoga of the mind for the body…
"And then there's a mysterious aspect. It's just mysterious as to why this has a certain well-being-ness to it, but it mysteriously does happen."
For a couple of weeks now I've had a bad cold (runny nose, sneezing, coughing, etc), and the skin on my elbow is dry and irritated, and my fingers are stiff and tender from arthritis, and my knees are just about shot, etc, etc…so my meditation this morning went like this:
May these sinuses be safe and feel protected.
May these sinuses be happy, just as they are.
May these sinuses be healthy and strong.
May these sinuses be at ease in the world.
May this skin on these elbows be safe and feel protected.
May this skin on these elbows be happy, just as it is.
May this skin on these elbows be healthy and strong.
May this skin on these elbows be at ease in the world.
Etc.
Etc.
Etc.
It was really wonderful!
***
Find Phillip's instructions for this and several other meditation practices here.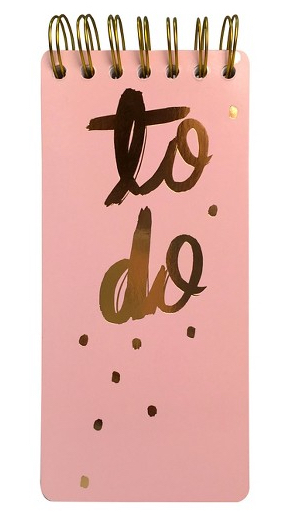 I listen to a lot of dharma talks, which sometimes can get a bit repetitive, but this week I listened to one that's quite different.
It's called: At-Home Retreat with Phillip Moffitt and it's a selection of instructions and guided meditations from a Day-long for Experienced Students held in 2011.
Here's the description:
"If you've never had the opportunity to study with Phillip in person, here is a way to experience one of his day-long retreats. Explore what inspires you to practice, regain trust in your own knowing, and discover ways to direct you attention."
I highly recommend it.
The tape begins with very rich instruction on the use of the "Four Elements" practice as a way to establish presence, then moves to an image-based guidance for practicing "Aiming and Sustaining Attention" to develop samadhi, then progresses through several specific practices for working with sleepiness, then on to "Open Awareness Meditation," then quite a unique practice directing Metta to the body, and more. (The whole tape is 3 hours long, but it's sequenced so you can listen to it in segments.)
All this could seem like a lot of work. But I love what Phillip has to say about that:
In meditation, we are seeing how things happen… You are looking to have the experience. You are not looking to "get it right."
This is a huge difference.
There is as little "doing" as possible in our "doing" in meditation. And "getting it right" is a whole lotta doing!
Having the experience and saying: 'OK, I'm going to use this technique'…that's a little "doing". But it's a light "doing." But a "getting it right" is very, very heavy as "doing."
OK. Here we go…. 
***
Give it a try. Click here, then click on the mp3 link. Enjoy!
What's Not Here (excerpt)
Rumi, translation by Coleman Banks:
I start out on this road,
call it love or emptiness.
I only know what's not here. 
Resentment seeds, backscratching greed,
worrying about outcome, fear of people.
When a bird gets free,
it does not go back for remnants
left on the bottom of the cage.
***
"Emptiness" is one of the most important concepts in Buddhism. But this "emptiness" does not mean "nothingness" or some great "void". It means the fundamental nature of our heart/mind when greed, hatred, resentment, worry, fear, confusion, etc are not present.
It is our fundament nature to be "empty" of these. When we experience this emptiness, we are free. Is this not love?
Guy Armstrong says it much better than I can. Listen to his talk, Emptiness: A Practical Introduction for Meditators.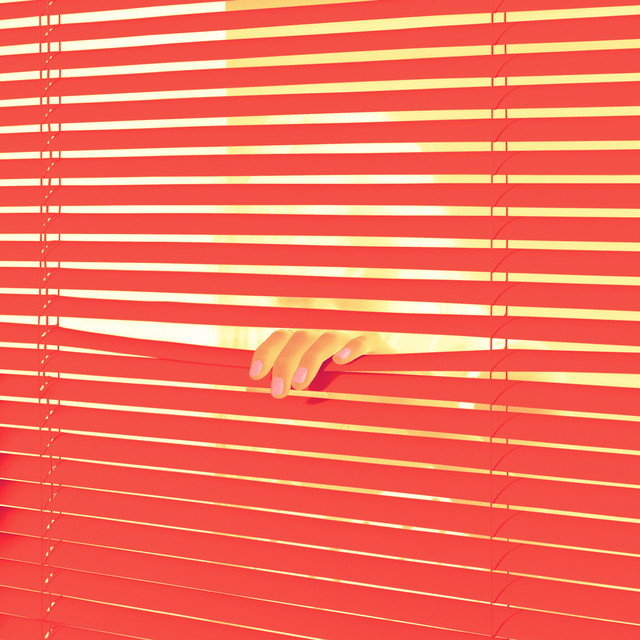 I enjoyed the flexible schedule of being on retreat at the Forest Refuge (no bells being rung every 45 minutes) and the intimacy of being at a smaller center (only 30 rooms instead of the usual 100) and a lot of other things too that were very special about that place — but I have to admit, I really missed the nightly dharma talks. (There was one on Tuesday night and another on Friday night, but that was it.)
So, now that I'm back, I've hunkered down almost every night listening to dharma talks. Which is kind of like being on a retreat in itself! Especially since I also listen to guided meditations with instructions, like these, at the very end of Phillip Moffitt's talk from 2013, The Metta of Awareness and the Awareness of Metta:
"Let go. Let go. Let go.
"Let go in terms of experiencing the emptiness. But also let go in terms of opening to the possibility of metta — this love — that in all of our smallness and all of our anxieties and all of our feeling as though we don't have enough — that we've not had enough of 'our turn' or 'oh, we have it so hard' or 'we're at an age when it's all falling away from us now'… In the midst of all of that, let go of those mind states, as best we are able, such that we can open to the innate sense of wellbeing that the brahma viharas represent…
"We see it as empty, and that is wisdom. And we also see it as love — that we are sufficient the way we are. That we're not separate. We're part of some huge unfolding. That it's all got a kind of perfection. Even though we are actively trying to make it better — and SHOULD be actively trying to make it better. Yet it's got a kind of perfection in the very knowing of it… The very unfolding of our life as it is, is perfect, when known from that love-space.
"Do we dare? Do we dare let go? Just into the emptiness? To let go into this kind of vulnerability of caring, as though we ARE sufficient. As though we ARE enough. As though we have something to give, and are also worthy of receiving. Just as we are.
"Do we dare? Do we dare? Do we dare to let go in this way?
"…And now dropping our attention into the body, to the belly area, into the Intuitive Body. What would the Intuitive Body have us know? What wants to be heard from that Intuition?
"…Shifting attention to the Heart Space. What needs attending in the heart? What do you know-that-you-know in the Heart Space? What needs to be allowed, received, or let go of, in the Heart Space?
"…Shifting attention to the Head Center, where all our comments are made, all our views and opinions chatter away. But respecting the Head Center. What has the Head Center noticed that it would have you listen to ?
"…And then letting go of all this knowing.
"Just be. Just for a few seconds.
"Trust yourself to let go of everything and just be.
"No doing. No knowing.
"Just be."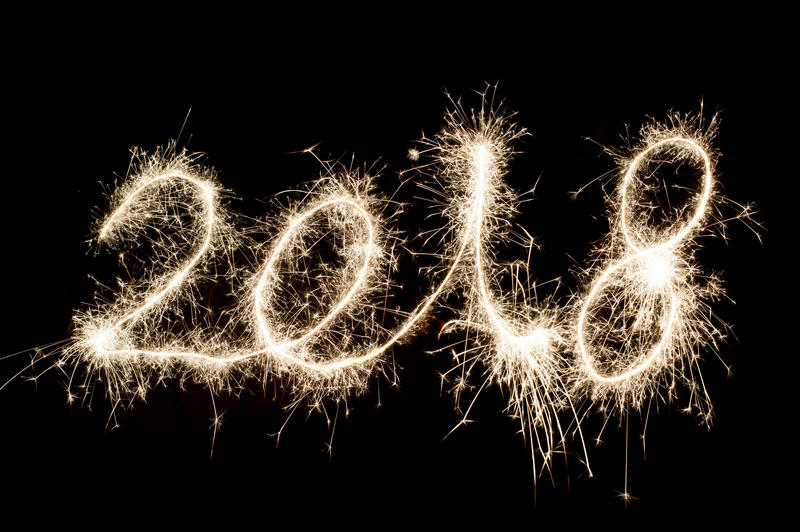 As many of you know, I will be on retreat for five weeks at the Forest Refuge in Barre, MA, from Dec 27 through Jan 31 — which means I'll be spending New Year's Day on retreat — so as part of my pre-retreat preparations I listened to a New Year's talk by Phillip Moffitt titled: "Making This the Year of…."
It's a terrific talk. (There are a lot of terrific talks, but for whatever reason, this one really REALLY speaks to me.)
In this talk, Phillip shares his practice of picking "an overarching theme of development or discovery in some aspect of life"…. something that he intends to work on and then throughout the year, thinking of it as "The Year of …." whatever that theme is.
He says he prepares for this by reflecting on these questions:
What have I learned this past year?
What's finished? (What can I completely let go of?)
What's left undone? (What's not done that I would like to have done?)
What's calling me?
He says that for him, this year (he gave the talk in 2015) will be The Year of Returning and Reflecting. (I listened to a similar talk he gave in early 2017, in which he says that year will be The Year of Paying Attention to My Health.)
He offers suggestions for others in considering what kind of Year this could be. For example:
The Year of Staying Present
The Year of Shifting Views (trying on the views of others, seeing things from their view point, even if just for a moment)
The Year of Discipline
The Year of Renunciation
The Year of Forgiveness (including forgiving one's inability to forgive)
The Year of Letting Go
The Year of Opening the Heart (setting the intention that in as many ways as one can, looking for opportunities to open one's heart)
The Year of Joy
The Year of Laughter
The Year of Kindness to Yourself (not self-indulgence, but self-kindness!)
etc.
Not with an idea of how the year will turn out to be. But with an intention to pay attention to a particular aspect of one's life, and then being available to whatever presents itself — being available for wisdom to come by taking the time (in the silence) for something to be known (rather than "working" on something or "figuring something out").
***
I'm really taking what he says to heart. I'm sitting with the questions he reflects on, and I'm thinking that for me, next year might be: The Year of Listening.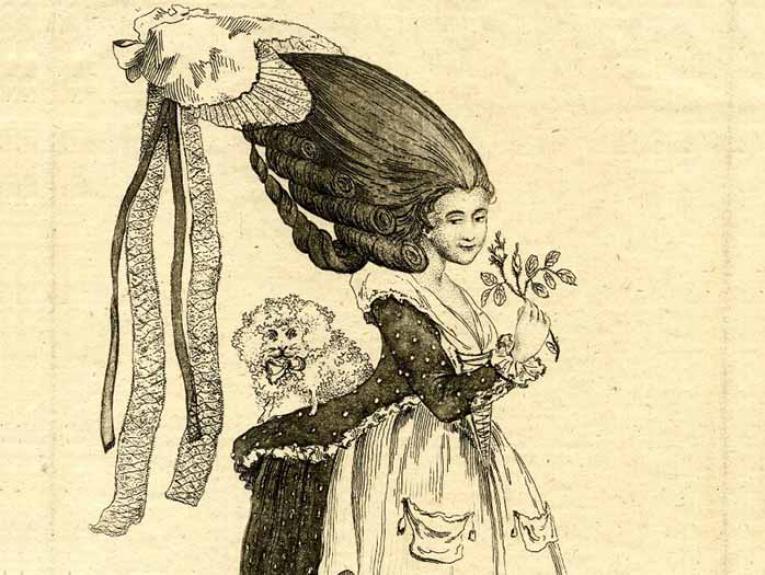 One more quote from Jack Kornfield's great talk on The Bodhisattva's Path of Joy, which I posted about yesterday. He offers what he calls "another kind of meditation instruction that I think you'd do well to take to heart":
I like nothin' more in the world than sittin' on my ass doing nothin'. And it's not my fault I have this attitude, because I happen to have an amazingly comfortable ass. It may not look like much, but if you could sit on this baby for two minutes, you'd realize that gettin' up off this ass would be a crime against nature. — Lori Chapman
***
There will be no posts next week since I'll be getting ready for the weekend non-residential retreat Spring Washam will lead at the Forest Park Visitor Center, Nov 10-12. We're officially sold out, but I think there'll be a seat or two available for the Friday night talk (6:00pm to 7:45pm) — $5 at the door. If you're interested, just come on by. For more information, email me here.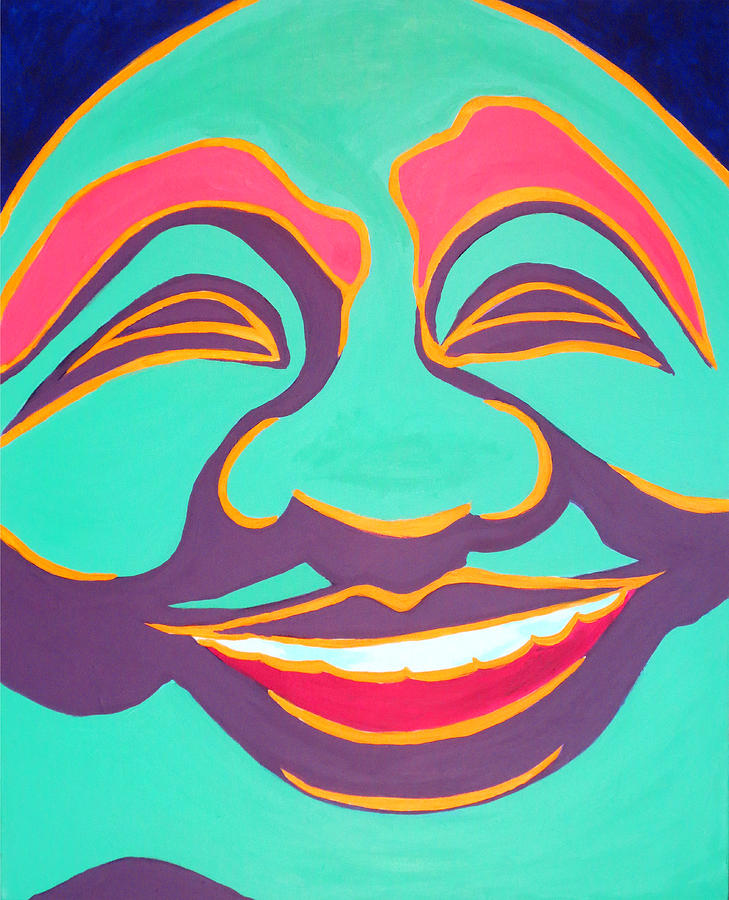 I listened to another wonderful new talk last night by Jack Kornfield, this one titled The Bodhisattva Path of Joy, in which he quotes Guillaume Apollinaire:
Now and then it's good to pause in your pursuit of happiness and just be happy.