About Us
Dharma Town is intended as a sangha-building resource for practitioners of Insight, Mindfulness and Metta Meditation in the St. Louis area. In support of our practice both on and off the cushion, Dharma Town provides current information about study and sitting groups, social events and other related activities, plus reflections on all-things-dharma at "Dharma Town Times."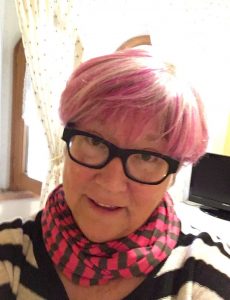 Our Staff:
There is no staff. Jan Rosamond is the creator, writer, editor, publisher, and everything else here at DharmaTown. It is her labor of love.
This romance started when she was first introduced to Insight Meditation by Mirabai Bush at an employee retreat offered by Monsanto (of all places!) back in 1998.
Since then she has sat more than 450 nights on silent retreat with many Insight/Vipassana teachers including Joseph Goldstein, Jack Kornfield, Sylvia Boorstein, Guy Armstrong, Sally Armstrong, Ajahn Sucitto, Bhikkhu Analayo, and Sayadaw U Tejaniya (in Burma). She has completed Spirit Rock's Dedicated Practitioner (DPP4) and Community Dharma Leader (CDL5) programs. Her teacher is Phillip Moffitt.