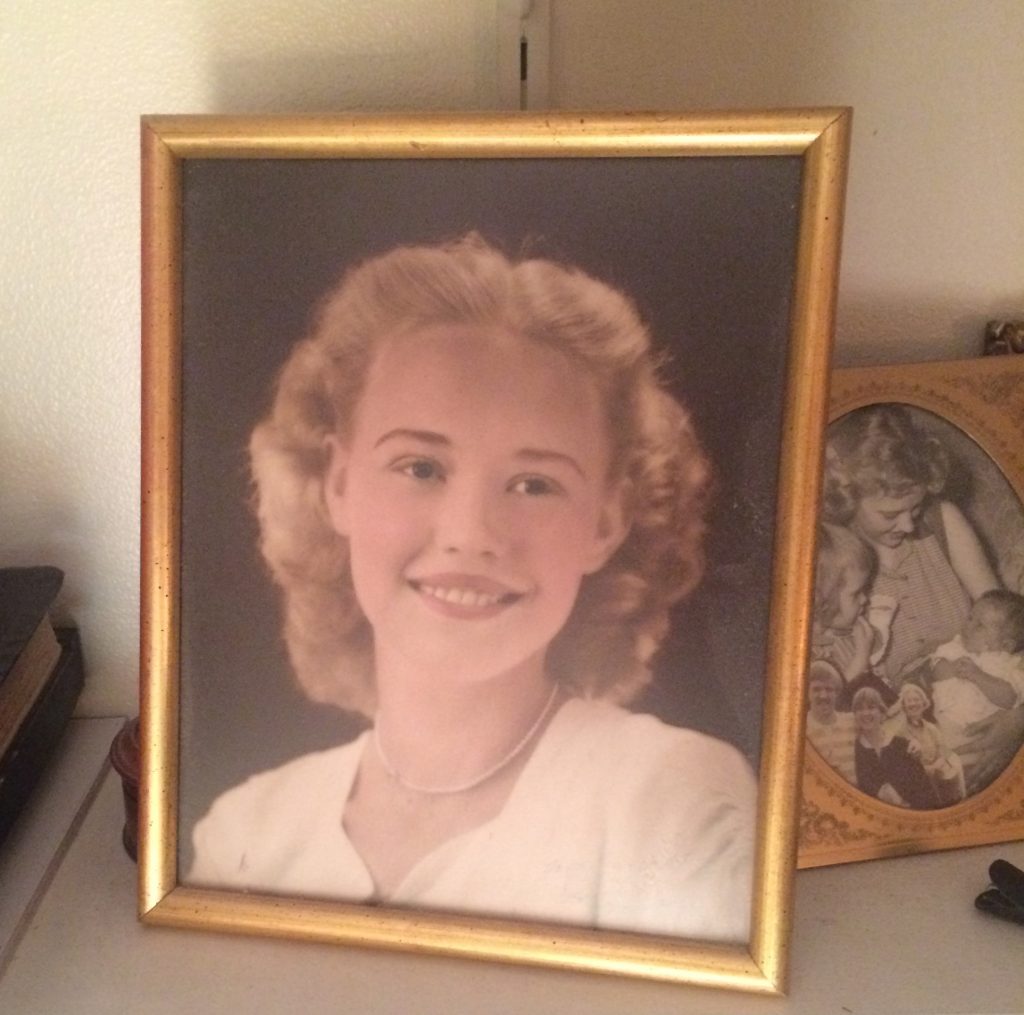 I'm not sure when I'll be posting again. Maybe next week. Maybe not.
I've just made plans to drive to Wisconsin after the retreat Lila will be leading this weekend because my mom's dementia has taken a dramatic turn for the worse, and I need to take over from my sister, who's there with her now, but needs to get back to her job in St. Louis.
It could be that mom is just having a harder time than normal adjusting to the move from St. Louis to Ellison Bay (she and my dad go there every summer). Or it could be something worse. We'll just have to see.
Whatever it is, it will change. That is for sure.
***
The photo is of my mom that my dad keeps on his desk. I think it's her high school graduation photo. They got married not long after that. The photo behind the photo is also of my mom, this time holding my little sister, with me looking on. And in the lower corner of that photo, there's a cut-out from a snapshot of my brother and me, at my college graduation, with my mom in the background looking on.
Everything changes.
Everything.