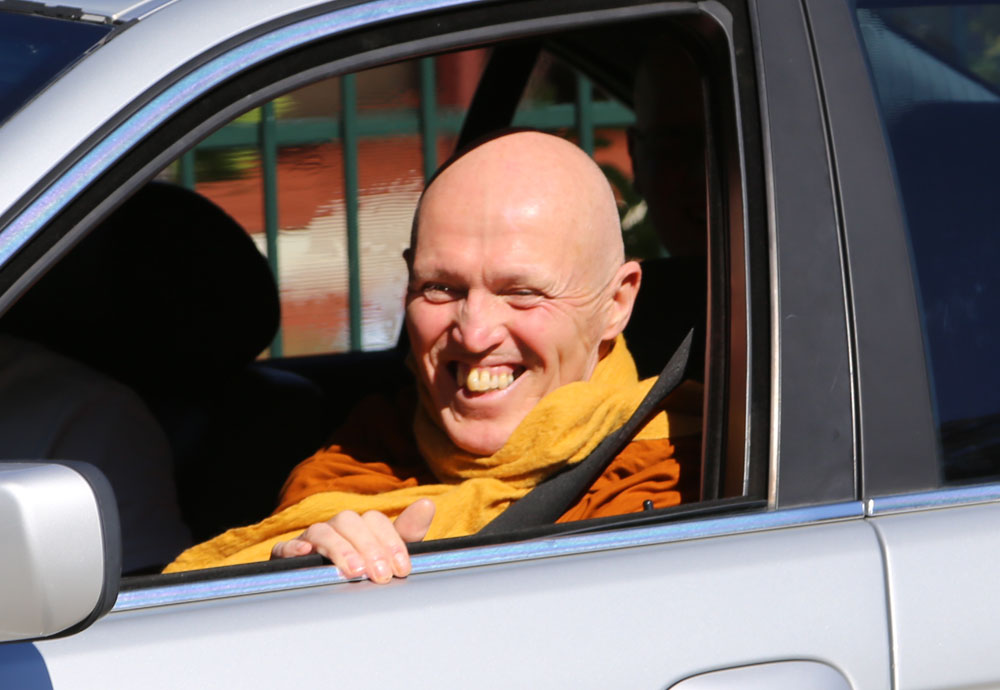 Ajahn Sucitto: "The manifestation experience of faith is the ah-ha moment when something in you opens up… Something happens in the mind…
"Something shifts. Something tingles. Something urges. Something vibrates. Something resonates…
"It's a time when we experience ourselves as being deeply alive. In ourselves. Intimately alive.
"Not lit up by some obsession. Not lit up by something happening. Not lit up by, you know, praise and success and so forth, but somehow quietly illuminated in presence…
"There's a quality of the happiness that's the happiness of taking a weight off your back. Not the happiness of burrowing into something, but the happiness of ahhhhhhhhh. Taking off the burden.
"These are not often of long duration, these realization moments, and that burden can be the burden of one's constant need to be something. Constant need to be running forward. Constant need to be succeeding. Constant need to be approved of, or something that's just — uhh, I've had enough! — and that — that's fantastic."
***
The photo above is of Ajahn Sucitto. The excerpt above is taken from his talk on Intention and Effort, starting at about the 43 minute mark. (But listen to it all, beginning to end, to really get what he's talking about.) Enjoy!